PPA Orlando Cup Championship Sunday
It's Championship Sunday in Orlando! The rain from yesterday pushed two matches to today. The mens and womens semifinals will need to be completed before we have our finals set. Catch those matches this morning on YouTube before the finals are broadcasted on Tennis Channel starting at 12pm ET.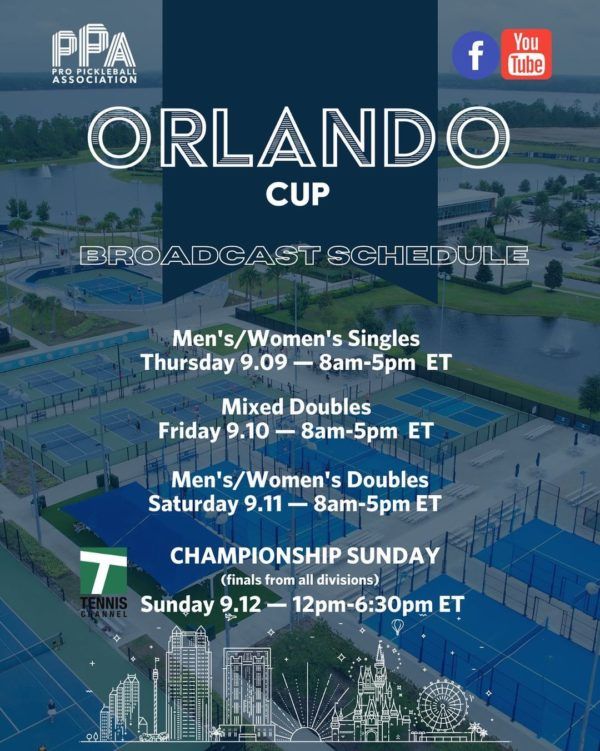 The Finals Are Set
Simone Jardim & Lucy Kovalova closed out Lea Jansen & Irina Tereschenko early this morning,  11-3, 11-5. They will be competing against the Waters 'sisters' in the best of five gold medal match.
The mens semifinals was a three gamer with some new faces. People might be used to seeing Patrick Smith around the mens doubles final but this week he is with Rob Nunnery. Although Smith has the big stage experience, today belonged to JW Johnson and AJ Koller. They took the match 11-2, 9-11, 11-3.
JDub Johnson and Machine Gun Koller will have a space mountain to climb in the final but it seems like anything is possible in the land of Disney. This will be the first time Ben Johns and JW are playing since ToC so I'm sure there is a little added motivation to get the win and make it convincing. Koller and Wright finished off the mixed final on Friday night so they are getting pretty comfortable squaring off. Koller and Jansen were one point away from snatching the bronze from Wright and Kovalova. We will see today if Koller & Johnson can keep close or if Johns and Wright are too much to handle.
The First Crown
Anna-Leigh is going off today. The big stage is no big deal for the fourteen-year-old phenom. She is covering the whole court and not only getting to shots but ripping some unbelievable winners after arriving.
This hustle and skill had Lea Jansen off her game from the start. She was visibly frustrated during the match. Going to the well, again and again, to try to find her best stuff but every time it was just Waters…
Waters with the get, Waters with the return, Waters with the winner.
She even had Ben Johns sitting on her bench providing coaching on timeouts. This adds another layer in the growing rivalry because Jansen trains with and is sometimes coached by Johns singles opponent, Tyson McGuffin.
Waters stayed consistent throughout the match and took the win in three straight games 11-6, 11-3, 11-4. She is the first champion of the inaugural PPA Orlando Cup.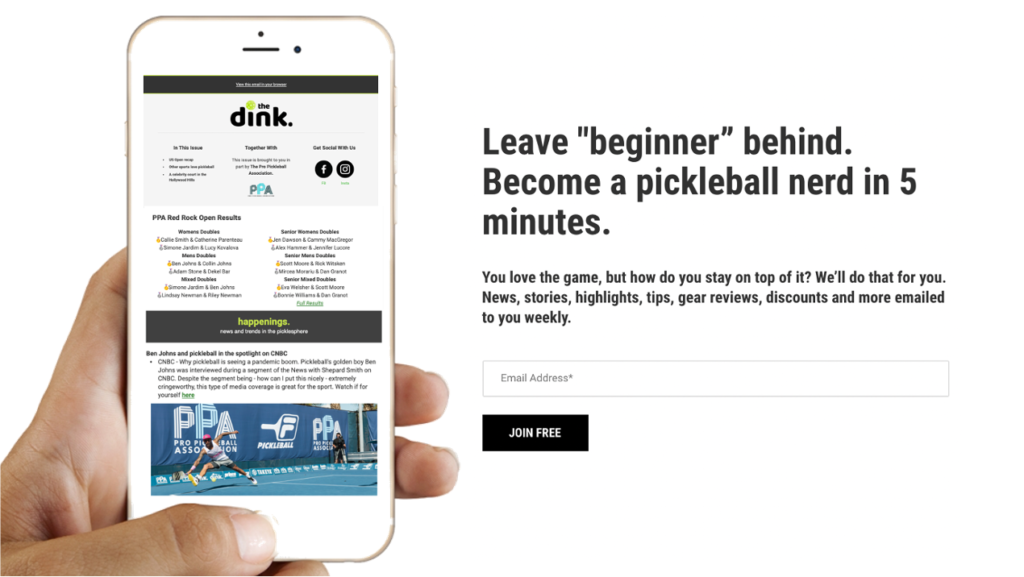 Best Buds
Matt Wright & Ben Johns were too much for Jw Johnson & AJ Koller today. Game two got interesting late. Johnson & Koller had a couple of game point opportunities at 10-9 and 11-10. Wright & Johns just seemed to find a way to battle through when their back was against the wall. That refuse to lose attitude is one factor that allows them to consistently remain at the top of their game.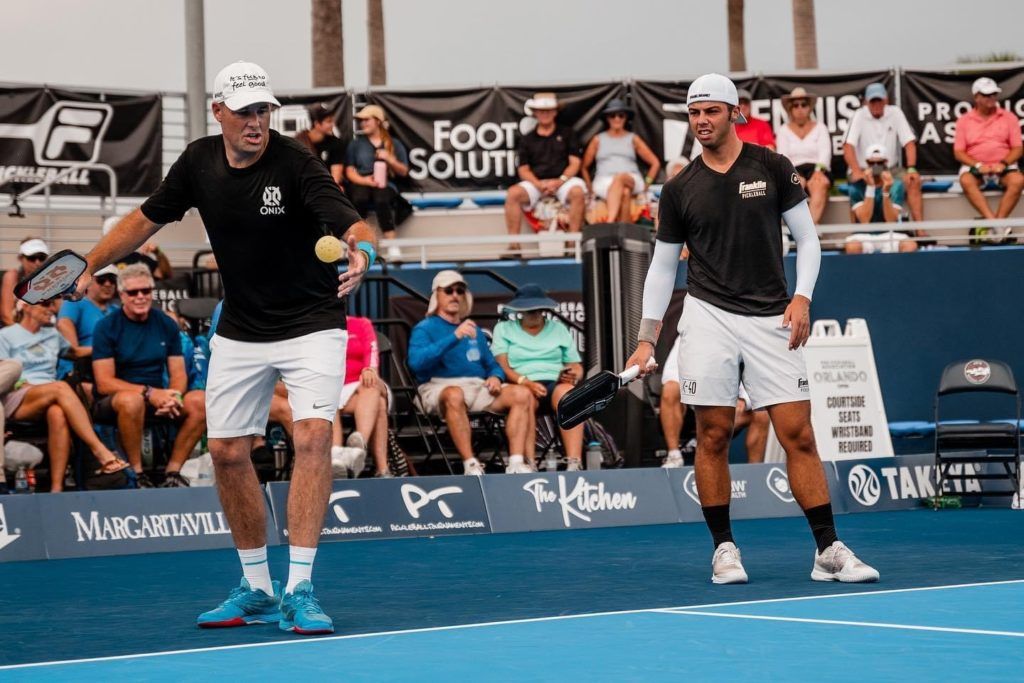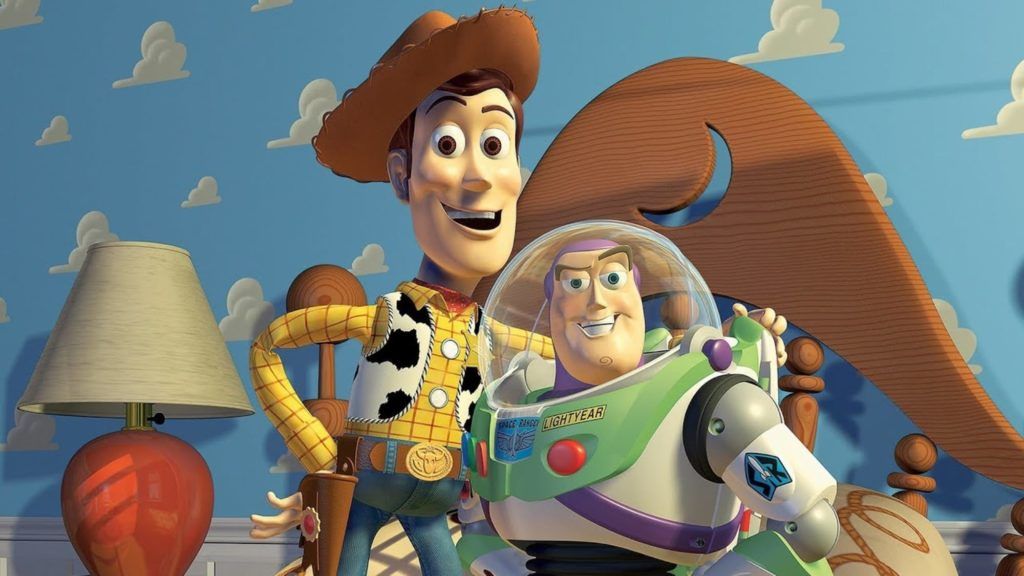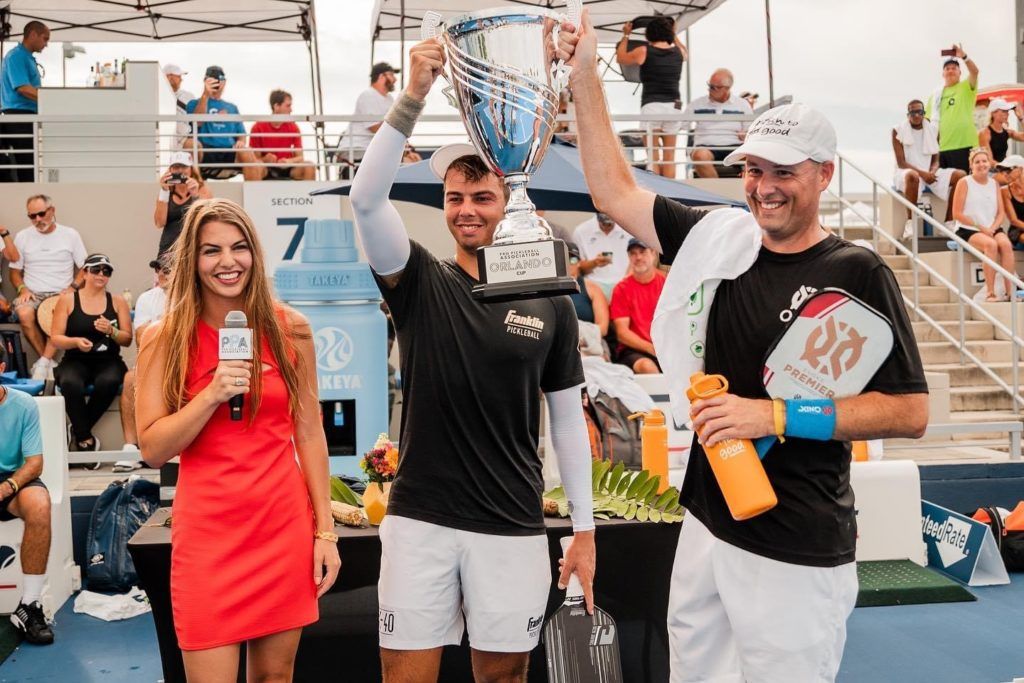 #TeamWaters
Team Waters get the win in an emotional four game match. Anna-Leigh was electric all day and by game four was shouting some 'come on' and 'Let's go's that were louder than frequent air traffic. This was her and Leigh's first ever PPA gold and they were ready to bring it home as soon as they hit the court. It was a great display of hand speed throughout the match. Of course, Jardim & Kovalova were playing at a high level as always. The Waters just had the extra edge today that was making their hands faster and keeping balls from landing on their side of the net.
In game four Anna-Leigh was flying everywhere around the court. She was taking every ball out the air, no matter if it was high or low. There were three or four straight points where she poached an almost un-attackable ball from the transition zone and hit winners. It was a truly impressive pickleball display and deserving of the gold medal.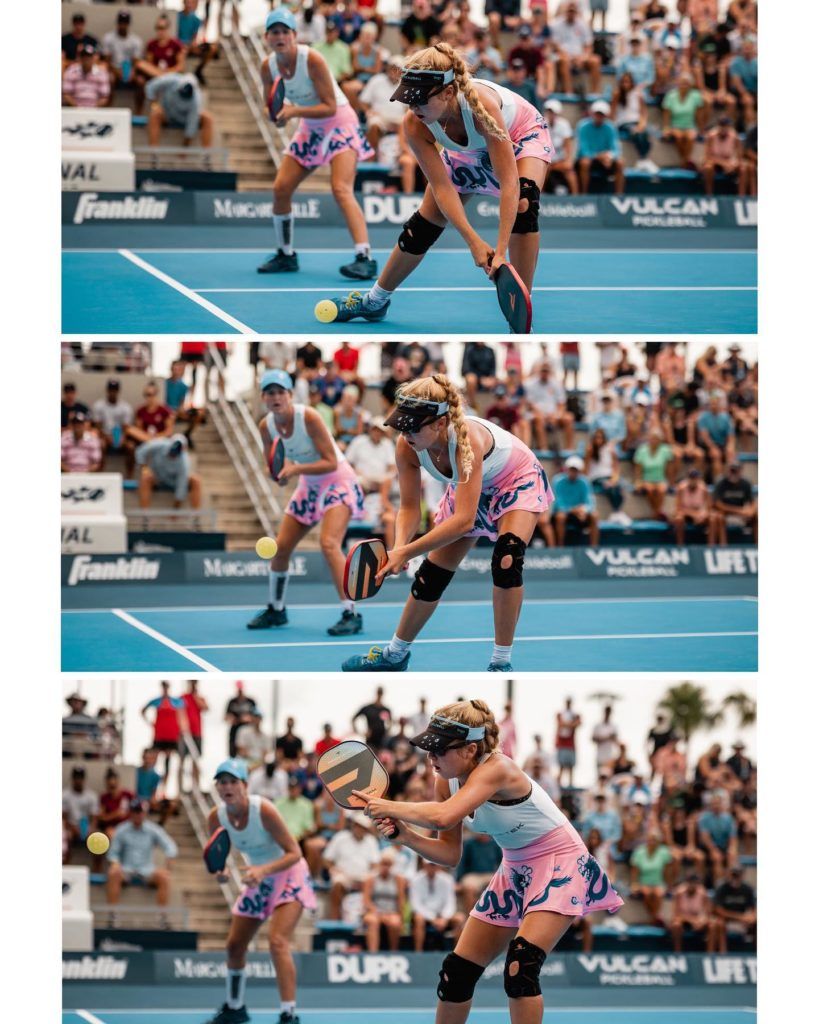 Photos from PPA Tour on Facebook, Like their page for the best views of the game
Another Dominant Performance
Ben Johns does it again. Right back to his winning ways. Eleven straight games won in the tournament, no player scoring more than eight points in a game and an average opponent score of 4.3.
Sunday Night Pickleball meets Sunday Night Football
The mixed doubles match 'kicked off' just about the same time as the Rams & Bears this evening. Tons of hard hitting action and highlights coming out of this match. Doubles partners Irvine and Parenteau faced off with the help of Riley Newman and Jay Devilliers. If you didn't watch this one live, go back and check it out on youtube. Just unreal shots and players having to take risks to try to finish off a point.
Ultimately, Parenteau and Newman took the dub in four games. Their consistency was just a step ahead today and the hands battles were going their way. Parenteau was able to hit behind Devilliers every so often and Newman's hands were unreal at the net as usual. This is the first gold for Parenteau and Newman and a landmark win for the duo.
PPA in Orlando
The host city has been great for accommodating Pickleball unfortunately the weather did not feel the same way. Maybe next year we can get Disney on board and do a little remodel of the Epcot ball. Despite the air traffic that provided some noise interference, the USTA National Campus is a great facility for these events. Championship court had one of the best setups yet. With full seating surrounding the court and an elevated broadcast booth.
The Tennis Channel broadcast had some incredible, dynamic shots and aerial angles. They did an awesome job with highly produced player profiles and overall made the game look great. The stream was a little sketchy near the end of the day but the rain kind of had the whole tournament out of sorts. As the sport grows and these tournaments grow, coverage like this will be crucial for keeping up with the demand.
We hope you're enjoying The Dink's coverage of Championship Sunday in Orlando. Follow along on The Dink's social channels for more live coverage and post-tourney analysis.