PPA Orlando Cup Day 2 - Mixed Doubles
PPA Orlando Cup Day 2 is mixed doubles day and man this field keeps getting deeper and more dangerous. The combination of Newman and Parenteau has caught fire as of late, but there are plenty of budding partnerships that are looking to crack into the top three.
Jay Devilliers and Jesse Irvine is an electric combination, both players have the experience and ability to win the whole thing. Dekel Bar and Vivienne David have been working together at  Dreamland. That gives them time to rapidly build the chemistry needed to compete with the top teams.
Other notable teams that can make some noise today, McGuffin/Smith, Yaters/A.L. Waters, Koller/Jansen don't sign off after the semifinals. Even the battle for bronze will be one you don't want to miss.P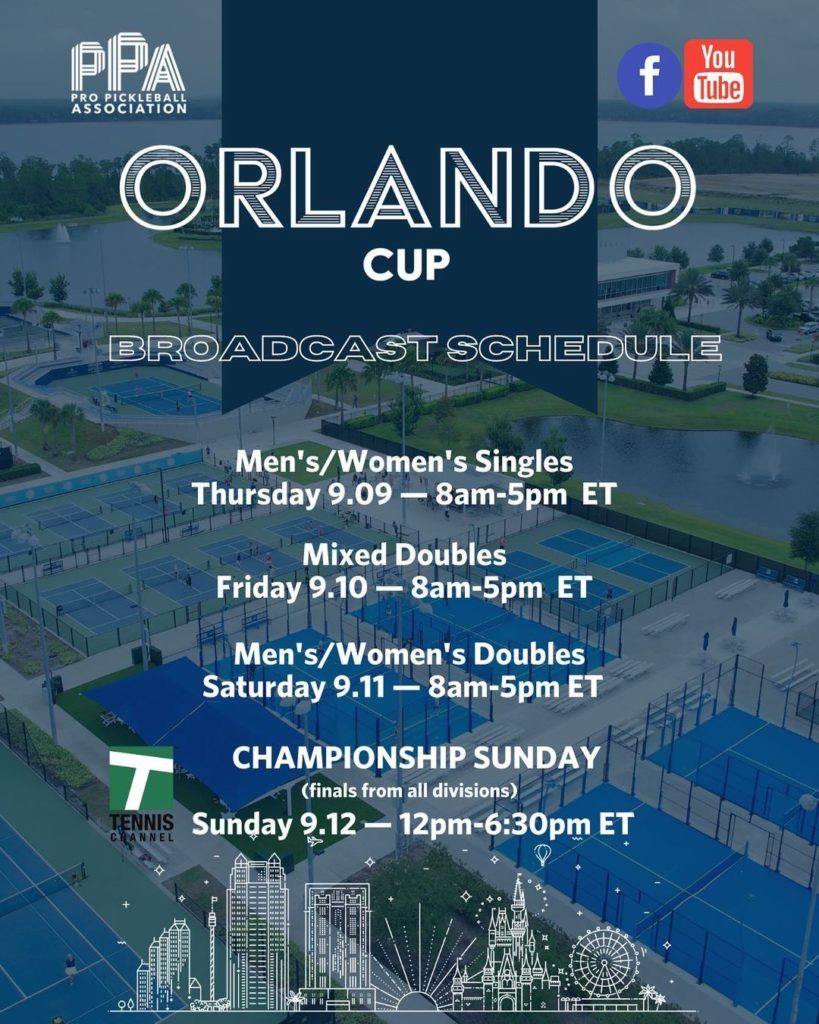 Shocking Results in the Quarterfinals
Vivienne David and Dekel Bar have upset Simone Jardim and en Johns. Bar and David could not miss today. Bar was planted in the middle of the court and constantly jumping over the kitchen. Their strategy to set David in position on the far right side of the court and put pressure on Jardim/Johns to hit a small window on her sideline. Anything played behind Dekel Bar was opened to him hitting an Erne flying back across the court. Tune in for the quarterfinals to see how this shakes out.
David & Bar  vs   Irvine & Devilliers
Kovalova & Wright vs Parenteau & Newman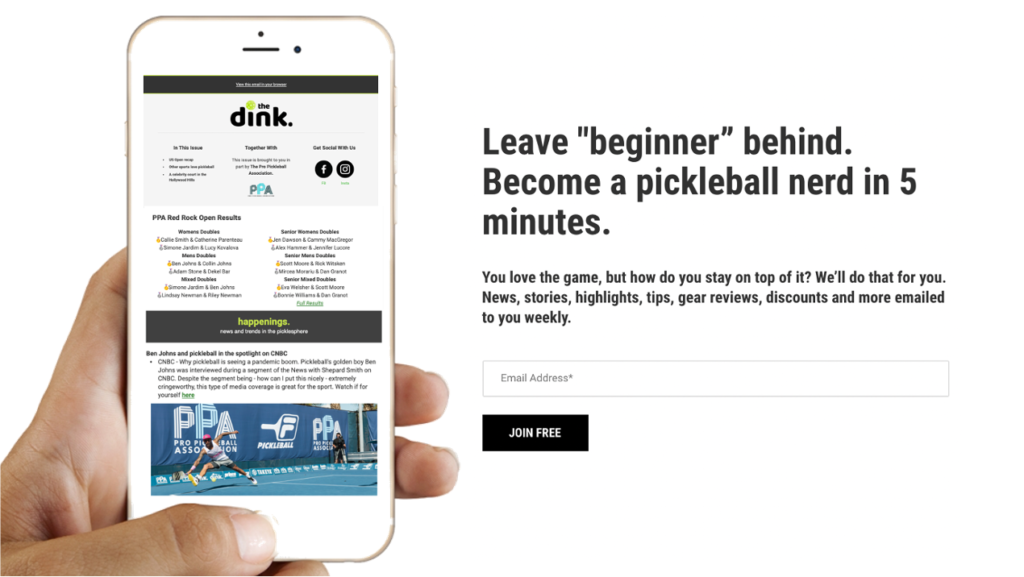 We Will Have a New Champion in Orlando
Catherine Parenteau and Riley Newman defeated Lucy Kovalova and Matt Wright in their semi-final matchup 11-9, 11-8. This rivalry has been one of the most fun to watch this summer. They went 1-1 against each other in Denver last month and it has become pretty much a 50/50 matchup.
In Orlando the coin landed on Parenteau/Newman and we will have a new PPA mixed doubles champion for the first time this year. Newman and Parenteau will await the results of the other semi-final match. Shout out to Scott Golden and Megan Hall on the call. Player positioning and strategy played a big role in this one and they were on top of breaking in down.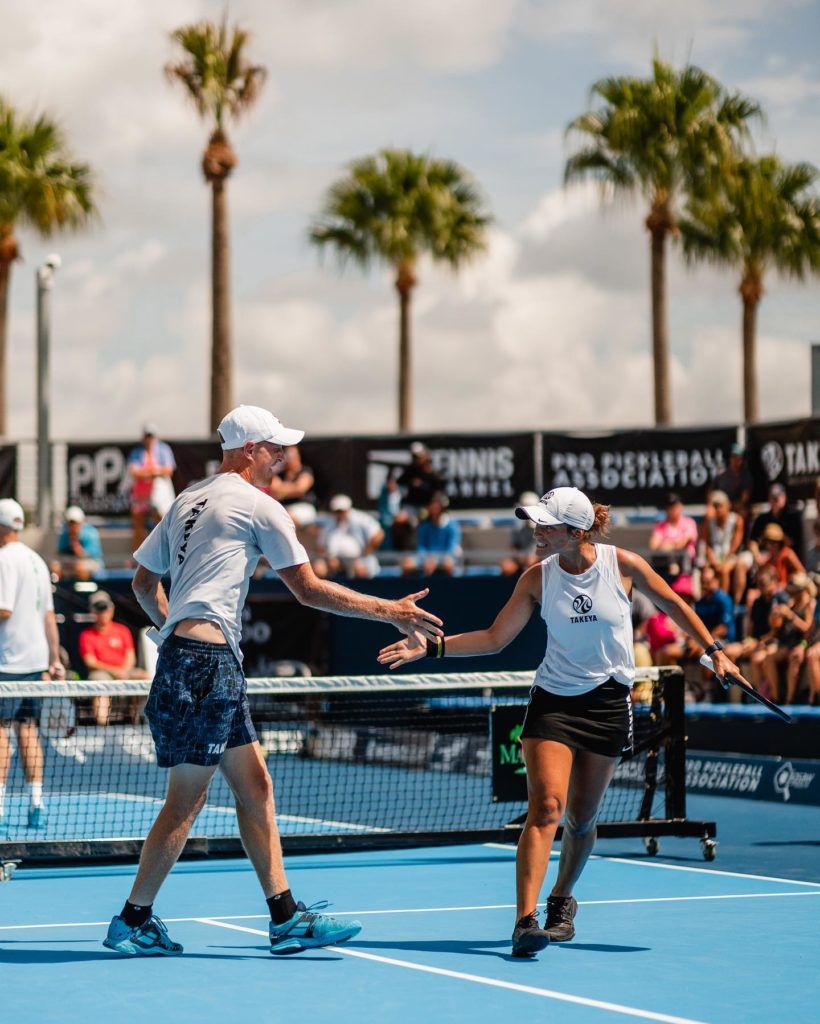 Eye for an Eye, Erne for an Erne
It was a three-game battle to advance to the gold medal match. Jesse Irvine and Jay Devilliers were able to put the final point on the board with a winner down the line from Irvine.
Devilliers and Dekel Bar traded Erne for Erne throughout the match and Bar had taken residence in the middle of the court. Irvine stayed disciplined throughout, returning dinks cross-court and not forcing shots down the line. She saved the down the winner for the final point and slid it by the unsuspecting Bar to clinch the match.
It was an awesome display by all four players. Big congratulations to Irvine and Devilliers advancing to the Championship Sunday where they will take on Catherine Parenteau and Riley Newman.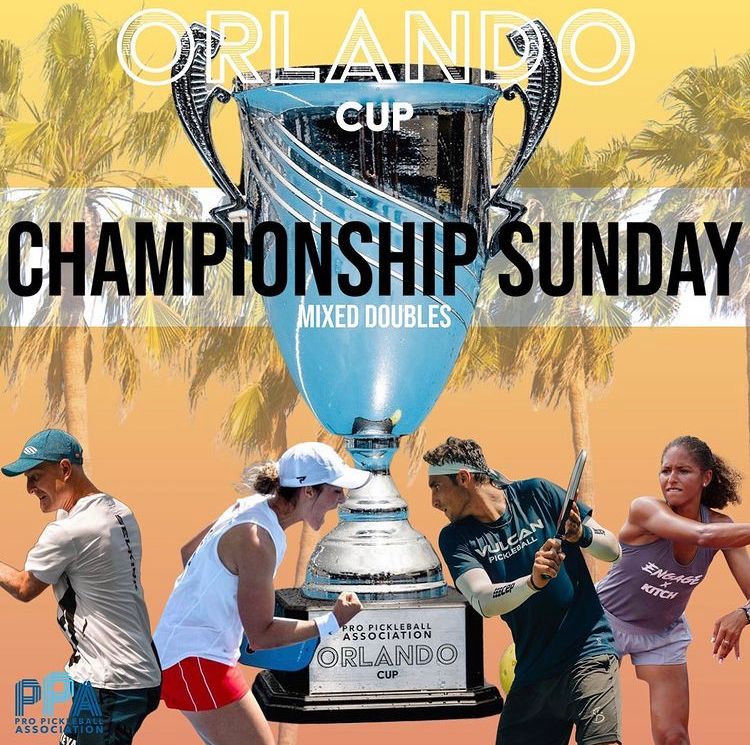 Not Done Yet
There are still three incredible matches to be played today. David & Bar will take on Jansen & Koller who have been putting in work in the consolation bracket. They defeated Smith& McGuffin last round.
We also have Jardim & Johns facing Kovalova & Wright for a chance to play in the bronze medal round. Wait, what? Yup, it's been that kind of day in Orlando. The bronze medal round will absolutely be another battle and we could see a rematch from the upset earlier today.
The Stream is Down but the Bronze is Set
Lea Jansen & AJ Koller defeated Vivienne David & Dekel Bar 15-10 to advance to the bronze medal match. They will take on Lucy Kovalova & Matt Wright. It is the first time these four have played and it is for a medal. Can the new duo stay hot and take down the one of the most experienced teams in the game? Get that stream on and find out.
Pickleball Court Room
The bronze medal match was a tale of two halves. A complete swing in momentum flipped the game on its head. The underdogs, Jansen and Koller won game one and were rolling in game two. They took a substantial lead and had Kovalova and Wright with their backs against the wall.
At match point 10-7 in game two the veterans were able to capitalize on a side out and take control of the match. They put up sixteen straight points to come back and win game two 12-10, and game three 11-0. The match had a few puzzling points that put Matt Wright's law degree and the ref's rules knowledge to the test. What happens if a player stops a point because they incorrectly think a ball is cracked? or when they mistake partner communication for an out line call? Plenty of discussion and the old 'round the horn' of throw away serves.
Congratulations Matt and Lucy, always tough to beat, even when all you need is one final point. And congratulations to Lea Jansen and AJ Koller. Seven match wins on the day including victories over Carr & Stone, L.Waters & Loong, Smith & McGuffin, and David & Bar. After their second round loss, they caught fire like Mighty Ducks after a Gordon Bombay pep talk. You've got to hope we see this pairing in the future and that these Ducks Fly Together!