Are you wondering how to watch the Margaritaville USA Pickleball Nationals? We've got you covered.
Here is the broadcast schedule released by USA Pickleball:

There will be 3 courts being broadcasted during some timeslots so check back for updates on where to find your preferred matches. More information can be found on the event website.
Championship Court #1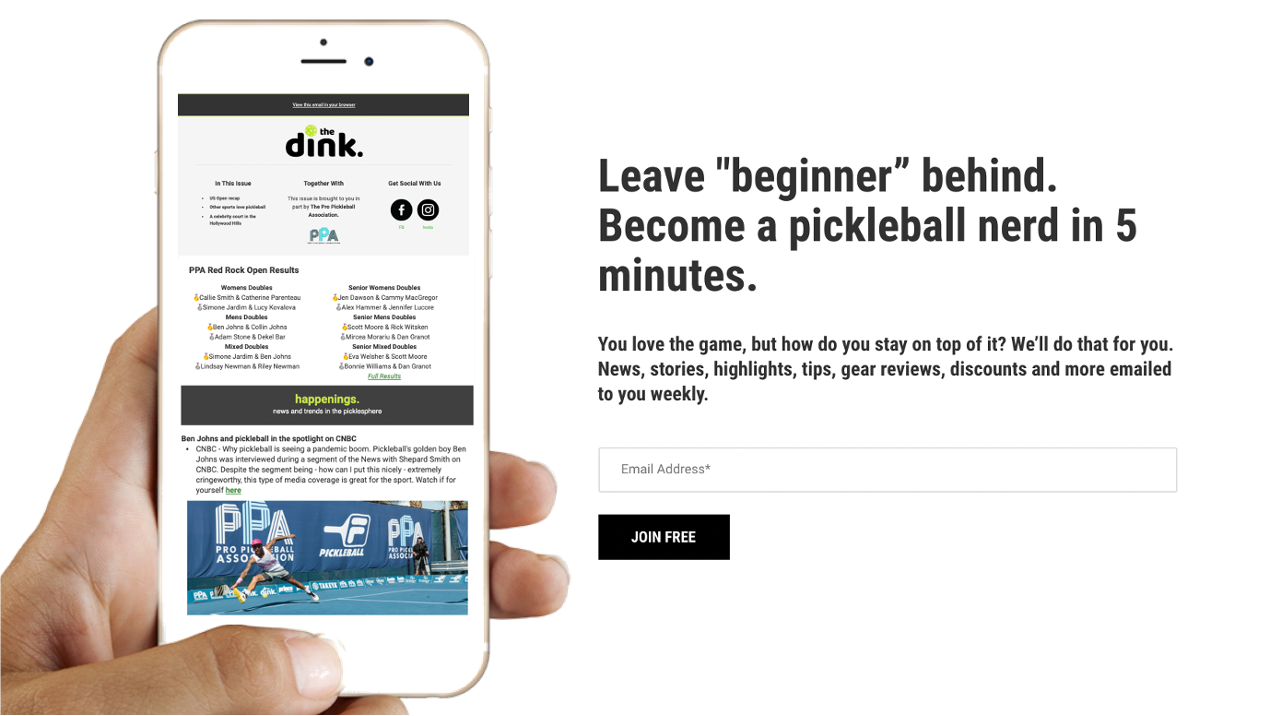 Championship Court #2
Broadcast Schedule
Tuesday, December 7 – Senior Pro Men's Singles / Women's Doubles
For the Fan (FTF) & Event Website: 10am – 5pm PT
---
Wednesday, December 8 – Senior Pro Men's Doubles / Women's Singles
For the Fan (FTF) & Event Website: 10am – 5pm PT
---
Thursday, December  9 –  Pro Men's and Women's Singles / Senior Pro Mixed Doubles
For the Fan (FTF) & Event Website: 10am – 5pm PT
ESPN+: 2pm – 5pm PT
---
Friday, December 10 – Pro Mixed Doubles
For the Fan (FTF) & Event Website: 10am – 5pm PT
ESPN+: 2pm – 5pm PT
---
Saturday, December 11 – Pro Men's and Women's Doubles
For the Fan (FTF) & Event Website: 10am – 5pm PT
ESPN+: 2pm – 5pm PT
---
Sunday, December 12
For the Fan (FTF) & Event Website: 10am – 5pm PT
ESPN+: 10am – 4:30pm PT