In 1978's The Other Racquet Sports, Richard "Dick" Squires (1931-2003) predicted pickleball's growth – or, at least, the possibility for it.
He started work on the book, which chronicles under-appreciated racquet sports, only about 10-12 years after pickleball was invented in 1965.
"Little-known Pickle-Ball has all the appeals to become a national rage," he says at the close of the book.
"If it is promoted, merchandized, and distributed properly here in the United States, its success will be assured. Now if I only had more time..."
Flash forward 45 years later:
Three US-based major professional pickleball leagues and 63 national associations are doing their part to spread the sport not only in North America, but throughout the world (*cough* not to mention the work of media sites *cough cough*).
Pro teams in Major League Pickleball have their own names, shirts, hats, etc. for sale; there's even the pickleball equivalent of baseball cards for some of them.
Major TV networks, the largest media companies, and online streaming channels are giving more and more attention to the sport, with new headlines and segments popping up every week.
The pickleball-loving world has only just begun promoting, merchandizing, and distributing the sport. But much of its early spread is owed to Dick's work.
Rating pickleball against other sports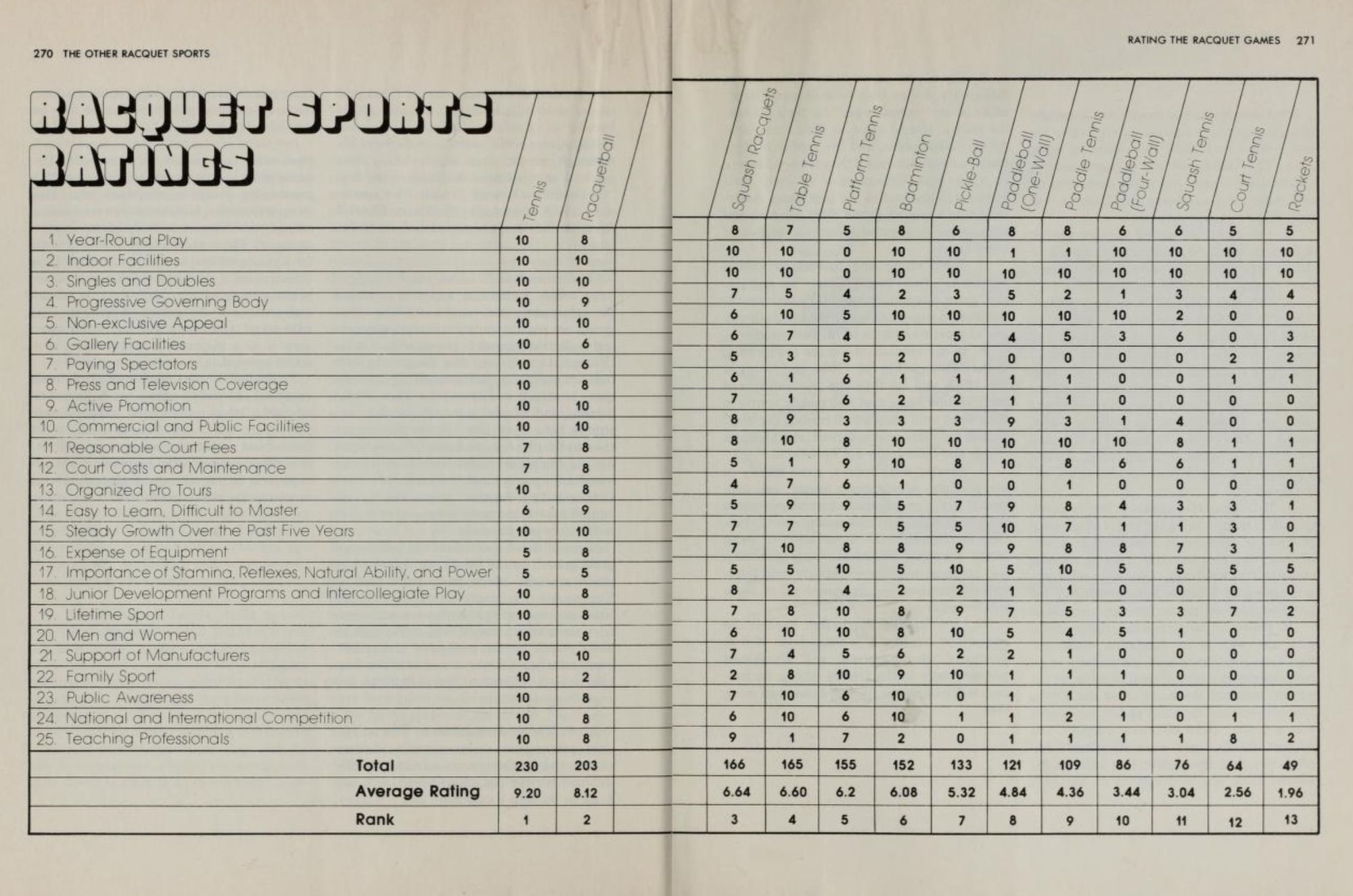 At the end of his book, Dick rates each of the sports he discussed against tennis and racquetball using 25 categories ("Year Round Play;" "Organized Pro Tours;" "Family Sport;" etc.), assigning scores from 0-10 in each category.
We couldn't help but analyze his marks on pickleball, both for their overall accuracy and to understand how the sport has changed in over 40 years.
Dick assigned pickleball 10s in the following categories:
Indoor Facilities
Singles & Doubles
Non-exclusive Appeal
Reasonable Court Fees
Importance of Stamina, Reflexes, Natural Ability, & Power
Men & Women
Family Sport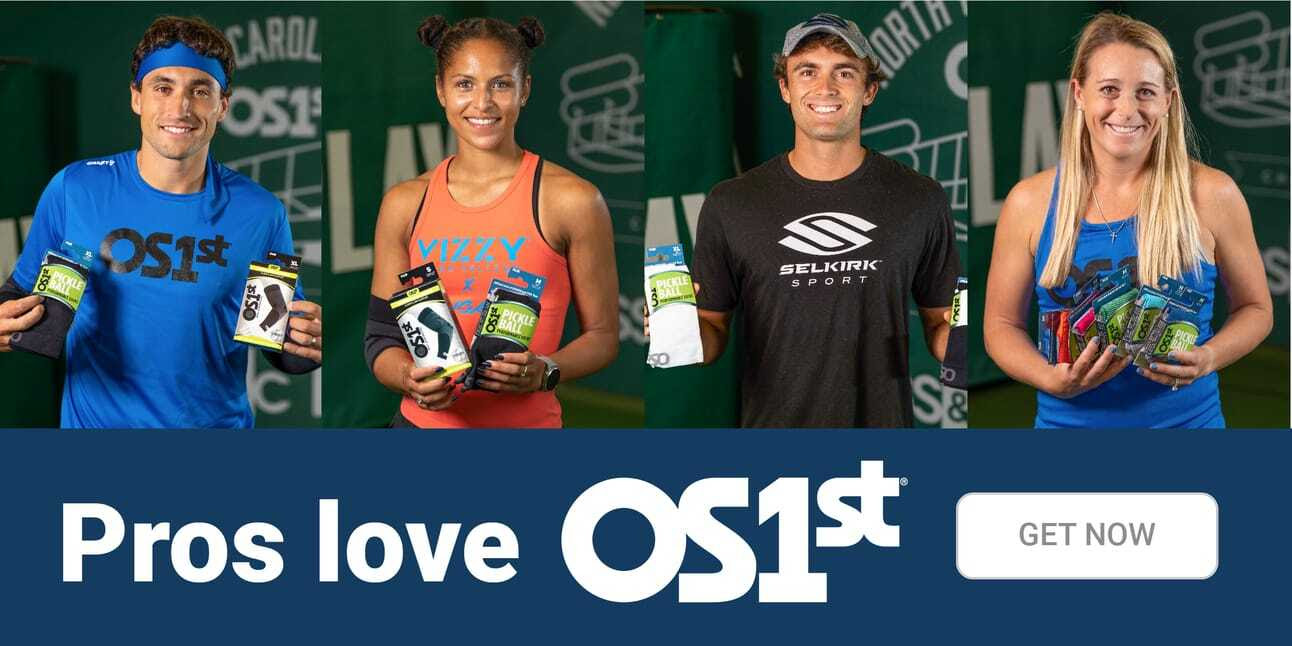 The Official Sock of Major League Pickleball, OS1st compression socks are designed for comfort, injury prevention and improved recovery.
But which categories earned 0s? There were more than you'd think, but considering the book came out in the late 70s, these all make sense:
Paying Spectators
Organized Pro Tours
Public Awareness
Teaching Professionals
Other low-scoring categories include Press & Television Coverage, Active Promotion, Support of Manufacturers, and National & International Competition.
Despite sensing pickleball's growth potential, Dick rated four other sports (besides tennis & racquetball) higher: Squash Rackets, Table Tennis, Platform Tennis, & Badminton.
Clearly, the main reasons pickleball didn't rank higher on Dick's list had to do with the sport's public exposure and organization.
But in 2023, he'd have no choice but to re-rank each of those 0 categories as 10s – ok, maybe a 9 for Paying Spectators.
Read Next: Pickleball Slang Terms You Should Know
---