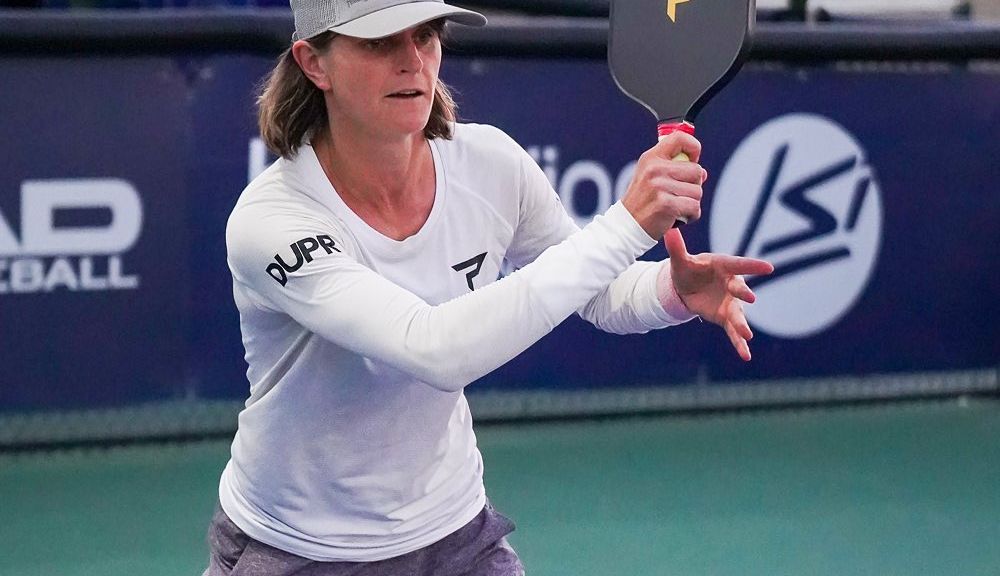 Live Blogs
JW Johnson and Irina Tereschenko are the big Winners on Singles Sunday
Men's and women's singles closed APP ProXR Casa Grande on Sunday with JW Johnson and Irina Tereschenko taking home the gold. Let's look at their championship runs and some other Sunday highlights, including Jessie Irvine's singles appearance!

Men's Singles
Johnson made easy work of the field on his way to beating Zane Navratil in the finals 11-2, 11-3. The gold medal match was rather uneventful with Johnson controlling all of the action with his serve and long reach at the net. Navratil has said in the past that Johnson's serve has given him problems, and Sunday was no different.
Johnson spins the ball as he throws it up and hits a high-arching serve that often drops close to the baseline. He was able to get Navratil to hit his return out or shallow, which allowed Johnson to stay aggressive and eventually win the point. In addition, when Johnson was returning, he was able to get to the non-volley line quickly, spread his arms out, and return the majority of Navratil's passing shots. He was like a brick wall out there that could not be passed. That allowed Johnson to quickly regain the serve and continue his dominance.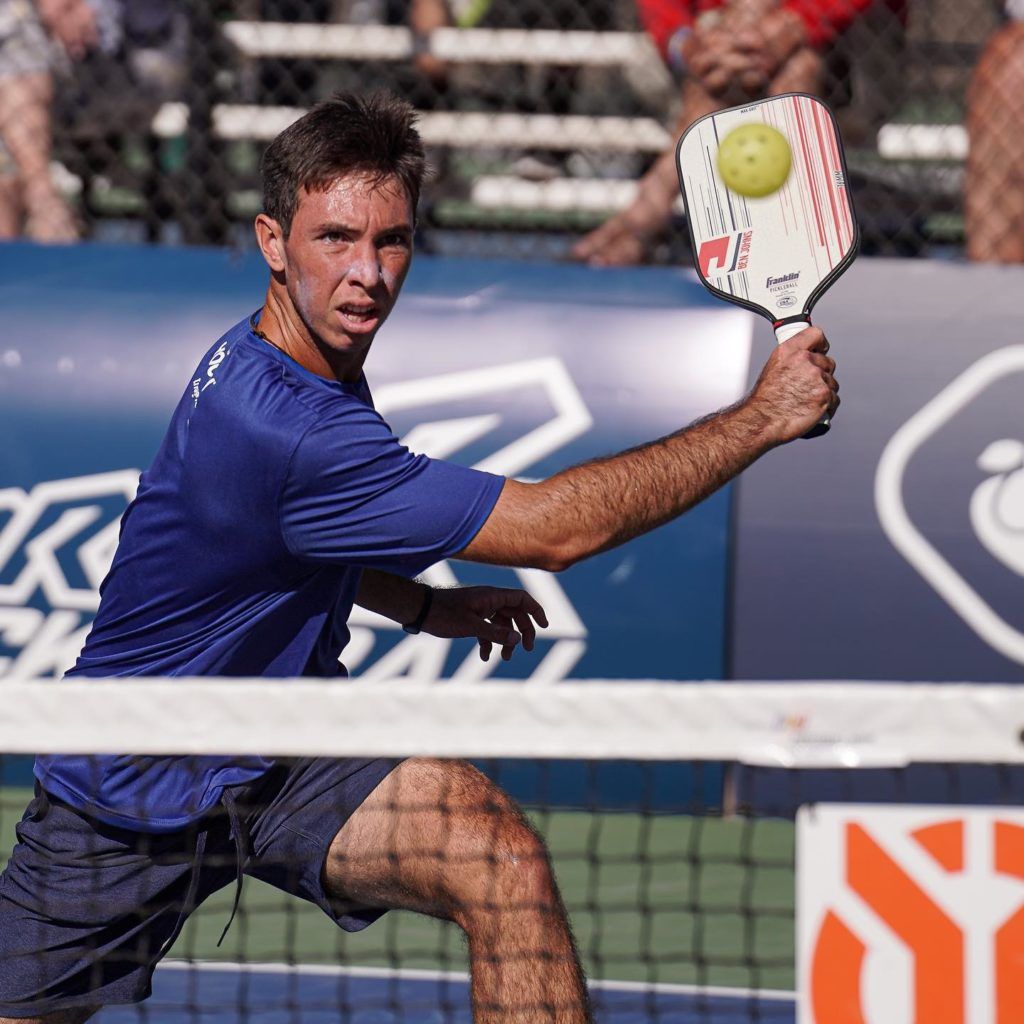 This match was quite analogous to their match in the winner's bracket final, where Johnson won 11-6, 11-3. The first game was close and tied at six at one point, but Johnson's relentless attacks proved to be a little too much for Navratil. After the first game, it seemed if Navratil could just limit his mistakes and keep the ball a little lower, he would be able to make it interesting and perhaps force a third game. However, it just wasn't his day today and Johnson made him pay.
It is going to be interesting to see these two battle it out for years to come. It's a constant cat and mouse between these two. Navratil had the serve early on, but Johnson's is comparable now, if not better. As soon as one gains the edge, the other is looking to counter. It's going to be interesting to see how this matchup evolves next year with the new serving rule.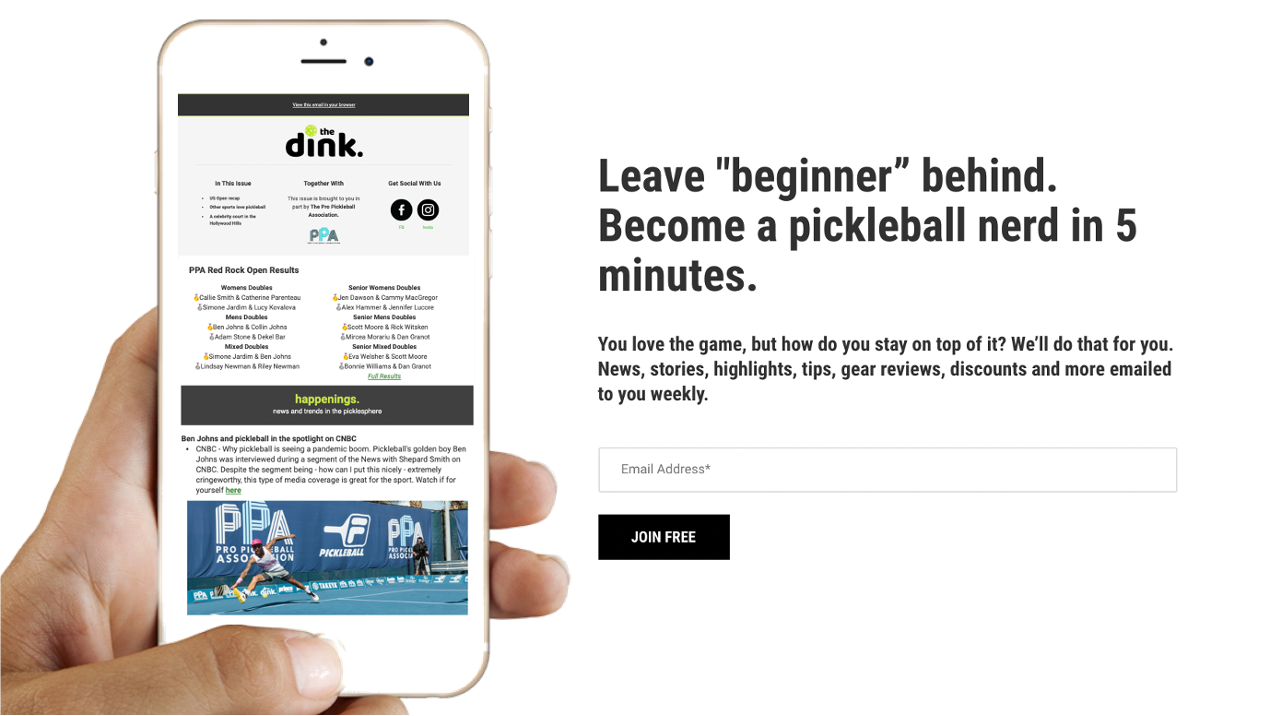 Jack Foster, 20, had an excellent showcase in this tournament which got him the bronze. He played very well throughout the tournament, but ultimately lost in the bronze medal match to Navratil 11-2, 11-0. Foster lost in his second match of the day to Frank Anthony Davis 9-11, 11-3, 11-6, but had an incredible run in the losers bracket winning four matches and picking up key wins against Gabriel Joseph, 15-12, and against David, 15-9.
Joseph also had a solid performance as he always does in singles, and ended up giving Johnson his toughest match of the day, narrowly losing the contest 12-10, 11-9. AJ Koller had a challenging day in singles, winning his first match before losing to Johnson 11-2, 11-4 and then losing to Grant Bond in the opportunity bracket 15-10. Some notable withdrawals prior to the event were Koller's partner from Saturday, Thomas Wilson, and Wesley Gabrielsen.
Women's singles
It must be her weekend! The tournament host, Tereschenko, took her second gold of the tournament with her win over Jorja Johnson 8-11, 11-7, 11-3. The women's final was a thrilling match between Tereschenko and the 15-year-old Johnson, who is also the younger sister of JW Johnson. The first game was extremely back and forth being tied 6-6 and 8-8, before Johnson was able to take the lead and eventually score two more points to take the win. Johnson had her groundstrokes going and was able to score on several passing shots.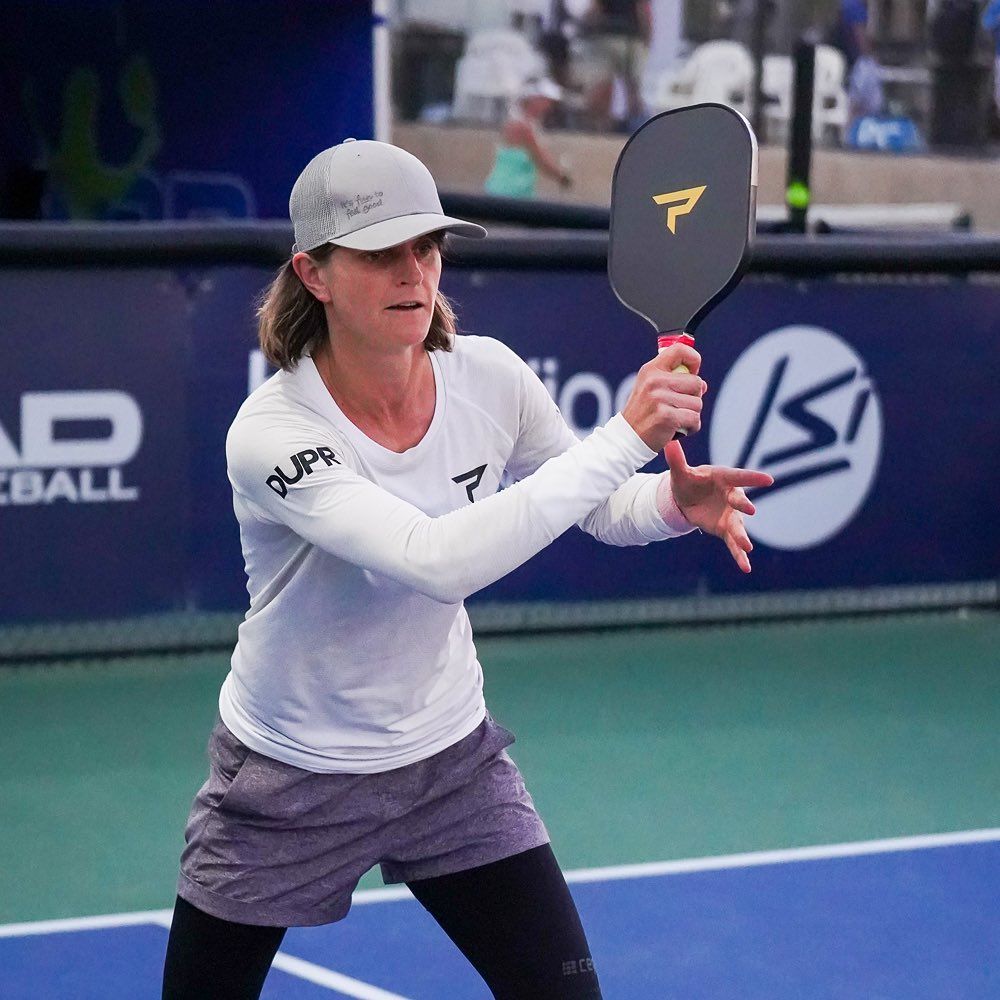 She also did a great job crashing the net when the opportunity presented itself, leading to some incredible angles when Tereschenko left the ball up too high. However, Tereschenko battled back in game two. Like a true veteran, she started to dictate the pace during points and between points, slowing down Johnson's roll. Johnson was up 7-4 in the second game, but after a timely timeout, Tereschenko scored seven unanswered points. With all of that momentum, Tereschenko rode it to a victory in the third game. Johnson played an unbelievable tournament and keeps on improving her game. A lot of pundits are excited about future matches between her and the top pros including Anna Leigh Waters, as both players are 15 years old.
GUARANTEED TO RAPIDLY IMPROVE YOUR PICKLEBALL GAME OR YOUR MONEY BACK! GET 10% OFF WITH CODE THEDINK

Lea Jansen took third place in Sunday's contest. Unfortunately, she had to pull out of the event while playing Tereschenko in the winner's bracket final due to her blood sugar levels. Jansen has type 1 diabetes and is always monitoring her blood sugar levels throughout the day. Jansen pulled out midway through the second game in the winner's bracket final. She was up 5-1, but lost the first game 11-2. She was unable to return for the bronze medal match, which gave Johnson an automatic bid into the finals. In the winner's bracket, it was Jansen that sent Johnson down after beating her 11-5, 11-5. Everyone was looking forward to a potential rematch in the latter half of the tournament, but that never came about.
Jessie Irvine
Irvine had somewhat of a guest appearance in the singles action on Sunday, as she rarely plays in that event. In addition, she did not play in any other events the previous days. She squared off against Johnson in her first match and struggled to find her rhythm losing the first game 11-2. However, she got it going in the second game, only to narrowly lose 11-9. She then won two matches in the opportunity bracket before being ousted by Annica Cooper 15-8. A lot of folks are excited to see Irvine take a stab at singles. She was such an incredible tennis player and is an unbelievable doubles pickleball player, so there is a lot of potential untapped at the moment.
Against Johnson, she elected to stay back and focus on groundstrokes and passing shots. While that started to materialize in the second game, it wasn't enough to get the win. Johnson stayed aggressive, crashed the net more, and overall, put more pressure on Irvine. Johnson utilized the half drive/half drop shot which was very effective, while Irvine preferred to come at Johnson with force, seldomly hitting anything other than a hard drive. It will only be a matter of time before Irvine is a real threat at singles if she chooses so.
That's all for Sunday's action. Huge congratulations to the players that made it on the podium and we will see you all next time.

WRITTEN BY DINK CONTRIBUTOR TYLER IRVIN