Mixed doubles kicked off the  APP ProXR Casa Grande yesterday. The top two teams were dominant throughout the day and meet in the winner's bracket final and again in the gold medal match. Andrea Koop and Ben Johns won in the winner's bracket final giving them the advantage in the gold medal match. They needed and used this advantage to their favor with gold on the line.
They lost the first two games of the match 6-11, 6-11 which forced a final tiebreaker game to 15. Lindsey Newman suffered a leg injury in the second game of the match and was trying to fight through some pain in the final game to 15.
With their backs against the wall Koop and Johns played their best pickleball of the day. They jumped out to a 7-1 lead in the final game and carried the momentum to a 15-4 victory.
It is always interesting seeing Johns play with a new mixed partner and Koop showed she can keep up in these matches. At this level, your defense and resets have to be perfect. Koop and Johns were able to win long drawn-out points against the Newmans which is not easy to do. The Newmans will dink you to death with consistent defensive play. Koop showed patience and consistency staying in those points and helped create offense for her team.  Look for her to line up more high level men's players next year and be in the conversation for mixed podiums next year.


The bronze medal went to the newly formed team of Vivienne David and Thomas Wilson. If you have not heard of Thomas check out episode 11 of the PicklePod where we get to know Wilson. David has been playing strong doubles in the 2nd half of 2021 and can always be dangerous when she has the right partner. Wilson is showing that he can be that right partner with resume-building wins.
After a second-round loss to Koop & Johns, they battled through the loser's bracket racking up 6 wins before running into the Newman's. They beat a Lea Jansen & Dekel Bar team that would have been favored in that matchup.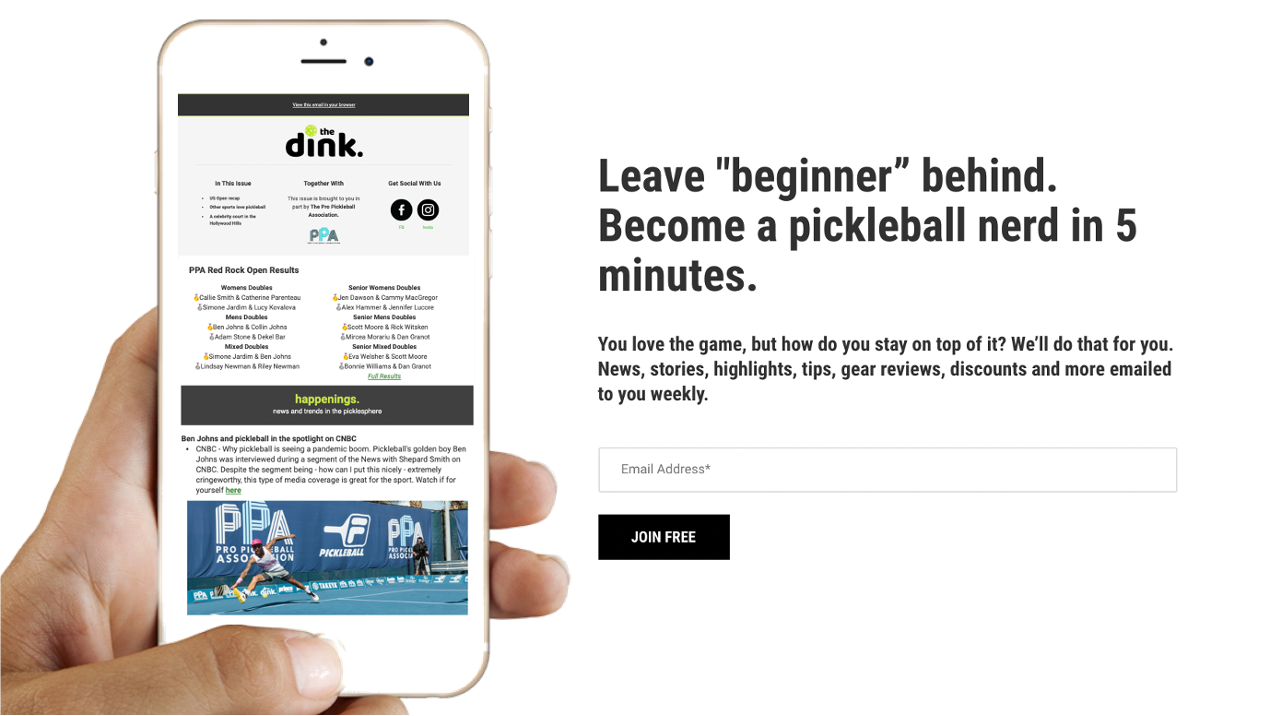 Then team of Allyce Jones & Chuck Taylor were the main story early in the day. They had upset wins over Lee Whitell& JW Johnson as well as Jill Braverman & Zane Navratil before getting knocked out in the loser's bracket. Jones is rapidly improving in the women's game and Taylor has been trying to make some noise in the pro game for a while now. Definitely a day that neither of them will forget and hopefully something they can build off of.
Clearly the loss did not ruin Lee Whitwell's day. Here she is alongside the APP's new mascot 'Kitchen' a new giant pickleball that will be roaming around tour stops.