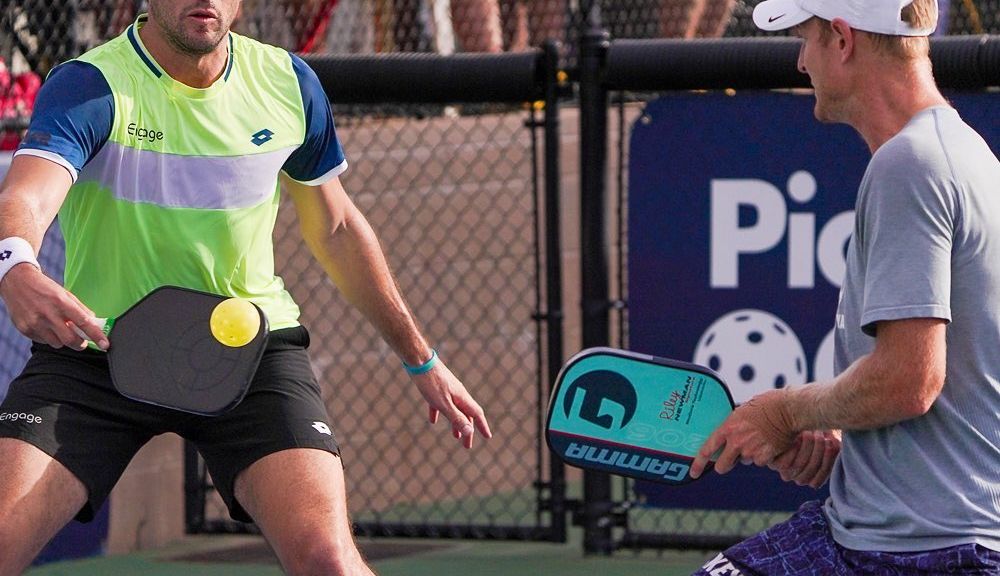 Live Blogs
Super Team of Newman and Bar Too Much for the Freestyle Boys to Handle
Men's and Women's doubles led the way on Saturday at APP ProXR Casa Grande with team Riley Newman/Dekel Bar and team Irina Tereschenko/Lea Jansen standing highest on the podium in their respective divisions. Let's break down their championship runs and more!

Men's Doubles
Newman and Bar defeated Ben Johns and Rob Nunnery in the finals 11-5, 10-12, 11-8. The first game started with Johns and Nunnery taking a 5-0 lead on their first few serves. Johns and Nunnery came out strong and were the sharper of the two teams. Newman and Bar, who had been resting for a longer period of time after winning the winner's bracket, started out a little rusty and slow.
However, once they got going, Newman and Bar were a force to be reckoned with, scoring 11 unanswered points, and ultimately winning the first game 11-5. The game ended in a weird sequence with Newman dinking close to Nunnery's sideline and Nunnery going for an erne while Johns, simultaneously, went for a bert. Johns ends up getting extremely minimal contact on the ball and hit it into the net: game one in the books.
Game two started, how game one left off, with Newman and Bar controlling the match. They got off to a 7-2 lead, then a 10-6 lead. Enter Ben Johns. Johns decided that he was going to go "takeover-mode," and with his serve, scored five straight points, and took the lead 10-11. He was hitting third and fifth shot drives, crashing the net and eventually got the finish. He was controlling all of the action from his forehand and backhand and put a lot of pressure on Newman and Bar. A few serves later, they closed out the game and tied the series 1-1.
Game three got off to a fiery start with Newman and Bar jumping out to a 10-1 lead. It seemed like they could just do anything and get away with everything. Even ill-advised speed-ups were scoring or were troubling enough to eventually score a winner. At that moment, it looked like Johns and Nunnery exerted all of their energy coming back from behind in game two, and that they had nothing left in the tank for game three. But of course, that wasn't the case at all.
Johns and Nunnery battled back, got a little lucky with a net cord, benefited from a couple of uncharacteristic mistakes by both Newman and Bar and got an erne from Nunnery. All of the sudden, it was 10-8 and you're starting to think "uh oh!" This would be a great win and a great choke if Johns and Nunnery could pull this off to force another game to 15. Again, just when you think something might happen, reality sets in, and after serving, Bar comes up to the no volley line and hits a low speed up to Johns' backhand. Johns blocked it out of bounds and Newman and Bar took home the gold.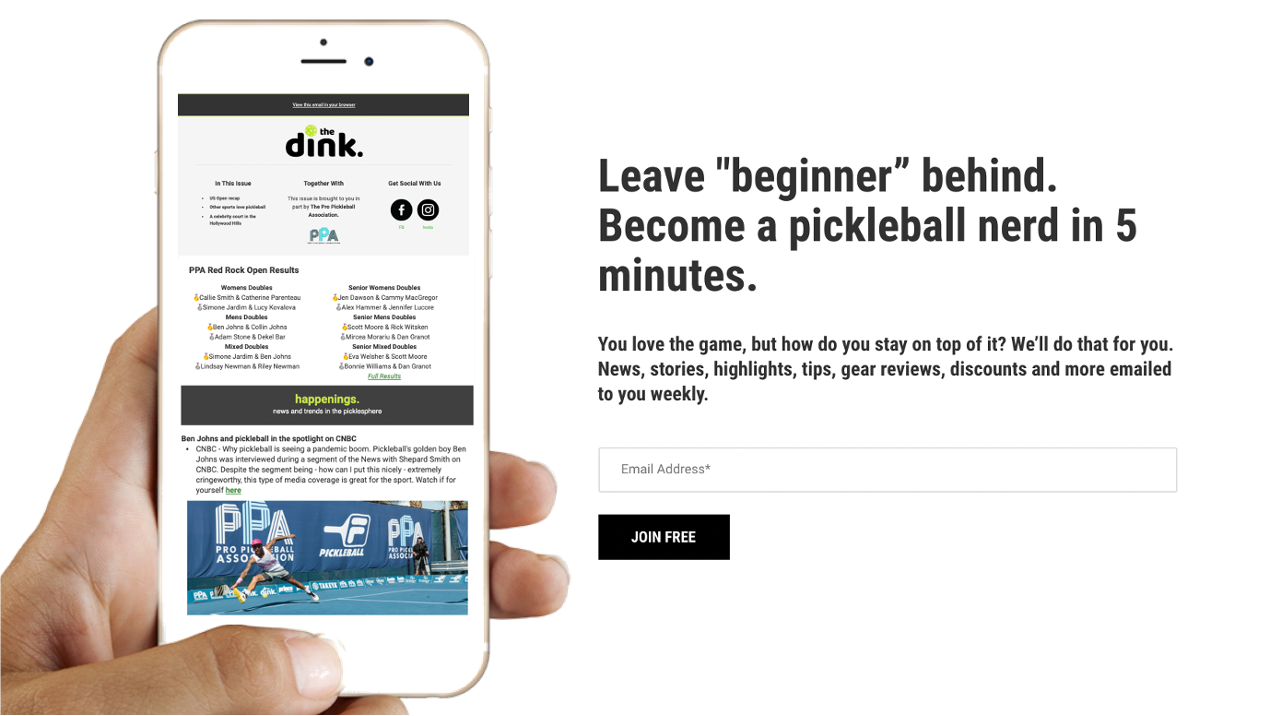 It was Newman and Bar that sent Johns and Nunnery down to the opportunity bracket and it was Newman and Bar again that took them out of the tournament in the gold match. Their match in the winner's bracket was exciting too, with Newman and Bar narrowly winning 11-3, 9-11, 11-9. In the opportunity bracket, Johns and Nunnery met the eventual third place winners Thomas Wilson and AJ Koller. Johns and Nunnery were pretty much in control the whole match-winning 11-6, 11-7.
Wilson and Koller had a solid tournament, and especially shined with their backs against the wall, winning four matches in the opportunity bracket and narrowly beating Zane Navratil and Altaf Merchant, 15-13. It was Navratil and Merchant that knocked Wilson and Koller into the opportunity bracket earlier in the day handly, winning 11-2, 11-4. However, Wilson and Koller really caught a groove and were able to ride that to a narrow victory in the rematch in the opportunity bracket.

Women's doubles
Tereschenko and Jansen beat Jill Braverman and Susannah Barr in the finals 11-5, 11-5. It was just the tournament host, Tereschenko, and her partner's day, only dropping one game on their run to gold. Their one loss came from the third place winners, Sarah Ansboury, and your mixed doubles winner from Friday, Andrea Koop. They may have lost that first game, but they won the match in dominating fashion 7-11, 11-5, 11-4.
In the gold medal match, Tereschenko and Jansen dictated the action whether it was a clinical dinking battle or quick volleys, it simply did not matter. Braverman and Barr did not go down without a fight trying many different tactics to try to get their momentum going. They tried stacking in different configurations, playing soft and playing aggressive, but it just wasn't enough to unsettle the calmness and flow of Tereschenko and Jansen. Jansen's serve was also a sight to be seen!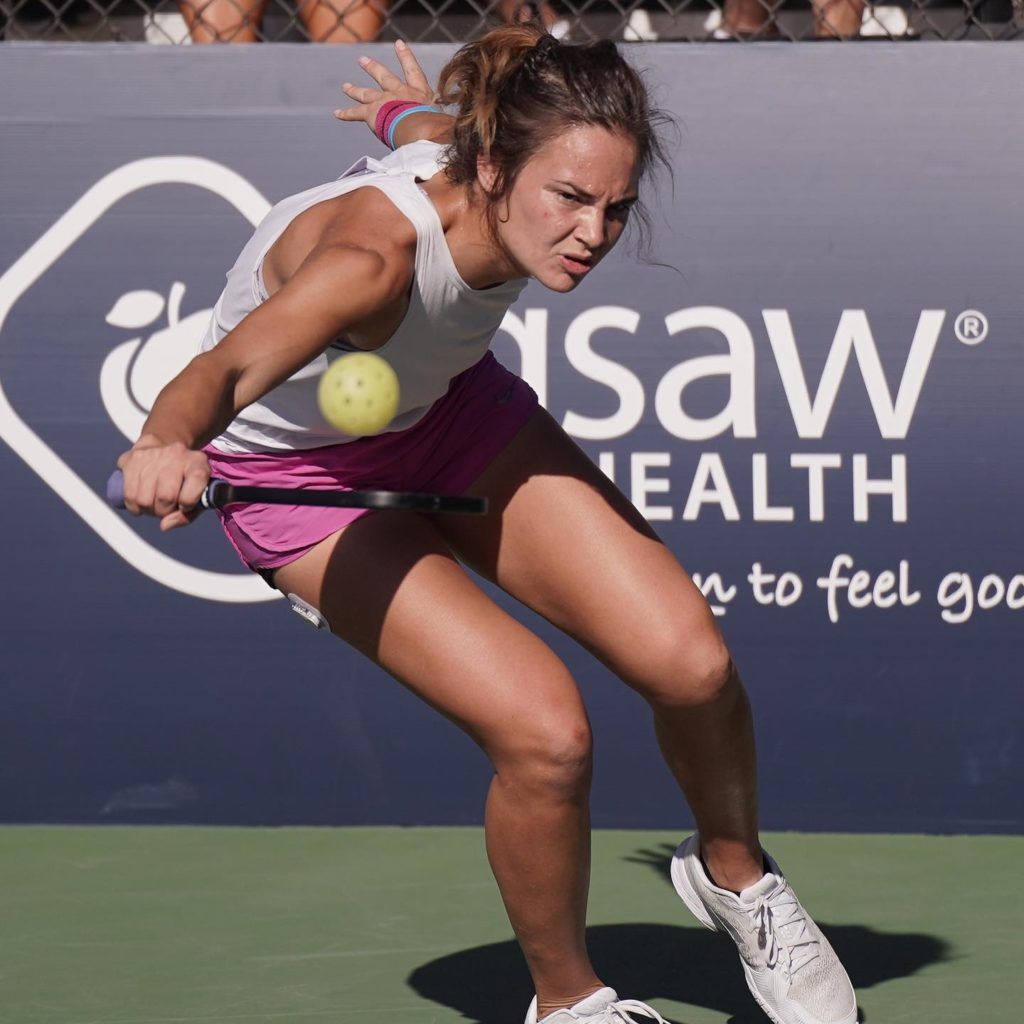 She has a lot of pop and late action on the ball after it bounced. While it did not necessarily produce very many aces, it was always threatening and uncomfortable for Braverman and Barr, creating a lot of short returns and a few outballs. She did score an ace on the tournament-winner against Barr with some nasty spin after the bounce, shooting the ball off to an unreturnable spot.
The real interesting matches came from Braverman and Barr vs. Ansboury and Koop. They played in the winner's bracket where Ansboury and Koop came out on top 8-11, 11-9, 11-6 and again in the bronze medal match where Braveman and Barr won 10-12, 11-9, 11-1. In the first match, Ansboury and Koop played relatively conservatively, sticking to dinks and trying to out grind their opponents. While they got away with the win, it looked like if Braveman and Barr could tighten up their unforced errors, especially their dinks, they could slightly out-edge them in a rematch: and that's exactly what happened.
After two extremely close games to open up the rematch, Braverman and Barr got some momentum and rode it for a 11-1 performance in the third game. Braverman and Barr made the most out of their play against Ansboury and Koop when Braverman was in the middle threatening with her strong forehand and cheeky slice drop shots in the kitchen. Those caught Ansboury and Koop by surprise on multiple occasions.
For the most part it was the three top finishers in the women's bracket that controlled the bracket. They won the games they needed to and played against each other multiple times. Lee Whitwell teamed up with Jorja Johnson and they both played Braverman and Barr very well in their first match of the day, but eventually lost 8-11, 12-10, 11-3. They tried to battle back in the opportunity bracket. They scrapped out some wins, but lost against Allyce Jones and Meghan Sheenah-Dizon 16-14.
Some of these competitors are looking to build off these performances or erase them from their memory as men's and women's singles is on Sunday. Some big names from Saturday will be on stage like: Navaritl, Koller, Tereschenko, Jansen and more along with some singles specialists. Also look for Jessie Irvine in the singles action on Sunday.
WRITTEN BY DINK CONTRIBUTOR TYLER IRVIN