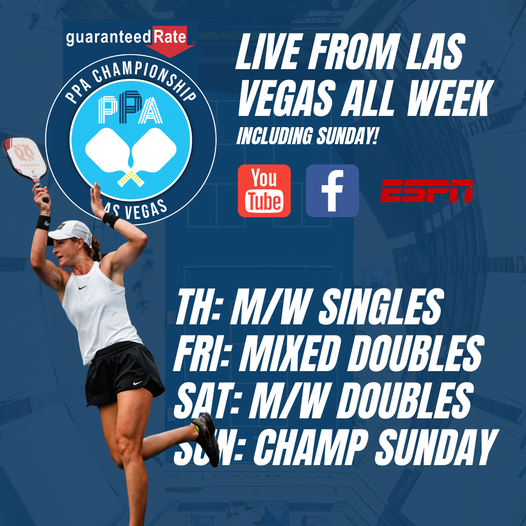 Catch all of the action on the PPA YouTube, Facebook and ESPN 3.
Do Not Miss It
12:10 ET
We are very much looking forward to the anticipated chaos in the mixed field today. After missing out on a singles medal yesterday, Johns has even more motivation to win today. He and Simone Jardim will not have an easy path to the finals. Lurking as possible future opponents are Waters-Yates, Irvine-Devilliers, and Parenteau-Bar. The streams are live now and are showing Callie Smith and Spencer Smith, no relation, taking on Susannah Barr and Tyler Loong.
Ring the Upset Bell, Red Alert
1:54 ET
We hinted at the Anna-Leigh Waters triple crown threat coming into play with how well she is playing now. Now that threat is looking like a real possibility. She and Kyle Yates just took down the number one seed in the field, Ben Johns and Simone Jardim. Anna-Leigh perfectly defended the famous Johns backhand roll shot. She was sitting on it the whole match and countered it with powerful attacks. They ended up winning the match in two 11-7, 11-2,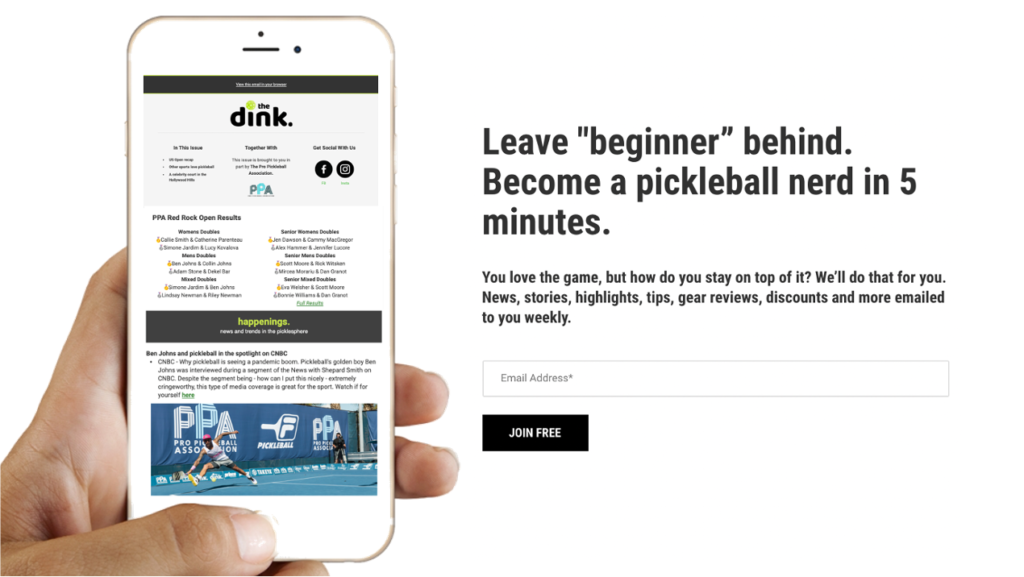 Matt and Lucy Rolling
3:22 ET
Matt Wright and Lucy Kovalova are rolling as usual today. They are now the top seed in the field and have the best odds to win gold. Their last win pushed them into the semifinals where they will await their opponent. Team Newman will be playing against the new Team Smith for a chance to take on Matt and Lucy.
The current live match is Jay Devilliers & Jessie Irvine taking on Lauren Stratman & AJ Koller. This one has been pretty wild with Stratman & Koller winning game one 13-11 and then getting pickled in game two 11-0. Game three is live, tune in now to see how it ends.
Semi Final Show Downs
5:15 ET
Jessie Irvine & Jay Devilliers put an end to the Waters & Yates run, beating them in two games in the semifinal. Irvine & Devilliers are one of the top teams in the mixed field at this point. This is the fourth time reaching the finals and they are hungry to take home a gold.
Team Newman defeated Team Smith in a long three game match where the final score was 12-10. It does not get closer than that. Now they get to face Matt and Lucy for a spot at Championship Sunday.
6:50 ET
Newman and Newman okayed better in this match than I have seen them play in a while. Forcing Kovalova to leave balls a little too high and then putting everything away. They win this one in two and drop some news that Lindsay Newman is pregnant with her second child. The Newman clan continues to grow.
With that we have our Championship Sunday contestants set. Both teams will be going for their first PPA gold on Sunday.
Back for Bronze
8:20 ET
Catherine Parenteau & Dekel Bar had to go on quite the journey to get back to the bronze medal game. After an early loss in round two to Lauren Stratman & AJ Koller they had to string together 5 big wins in the loser's bracket. After all of that they ran into one of the best teams in mixed doubles history, Kovalova & Wright, and did not have enough juice to beat them.
Lucy Kovalova & Matt Wright got bumped down to the loser's bracket by the Newman's. They were not about to let anyone stand in between them and a medal making quick work of the Jardim & Johns team and then snatching the medal away from CP & Bar.
If you missed the singles day action, catch up here!