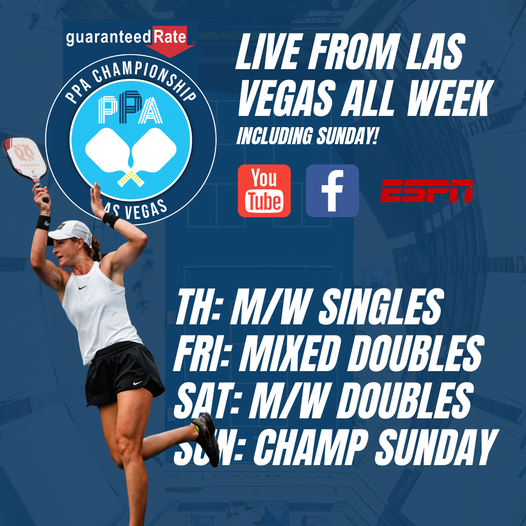 Catch all of the action on the PPA YouTube, Facebook and ESPN 3.
Pacific Time
12:38 ET
Just a reminder we are on Pacific time for this event. The broadcast most days will start at 9am locally and noon ET. Championship Sunday will start 11am PT or 2om ET.
No big upsets in round one this morning. Hayden Patriquin made it through his first round match but lost to Zane Navratil in the second round. Navratil and Ben Johns ended up on the same side of the draw so if they play each other it will be today. Keep an eye out for that match later this afternoon.
Yates Over Joseph
1:48 ET
Kyle Yates just took down Gabriel Joseph to advance to the quarter finals. Yates always seemed to be in the right spot to finish that point. Joseph was flying around the court as usual but could not find the lanes to pass Yates up at the net. Yates did a great job of forcing points to Joseph's forehand side, short in the court. From that area Yates could effectively use his backhand roll volley to defend the sideline. A great win for Yates but he is running into the zanesaw in the quarters.
Plenty of great matchups to be had. Collin Johns is taking on JW Johnson. Tyson McGuffin will be testing out Thomas Wilson. Stay tuned!
A Close One for Ben Johns
2:46 ET
Ben Johns had a real slow start in the quarterfinals. He fell into a 9-0 hole against John Cincola. A timeout at 9-0 turned things around for Johns and broke the seal. With his back against the wall Johns scored 10 points unanswered to win the game 11-9.
Another never say die moment in pickleball and another win for Ben Johns 11-9, 11-8. He is on the the semifinals against Navratil.
On the other side of the bracket JW Johnson has had two big wins over Collin Johns and Jay Devilliers. He has one more big match to make it to Championship Sunday and that one is against Ben Johns.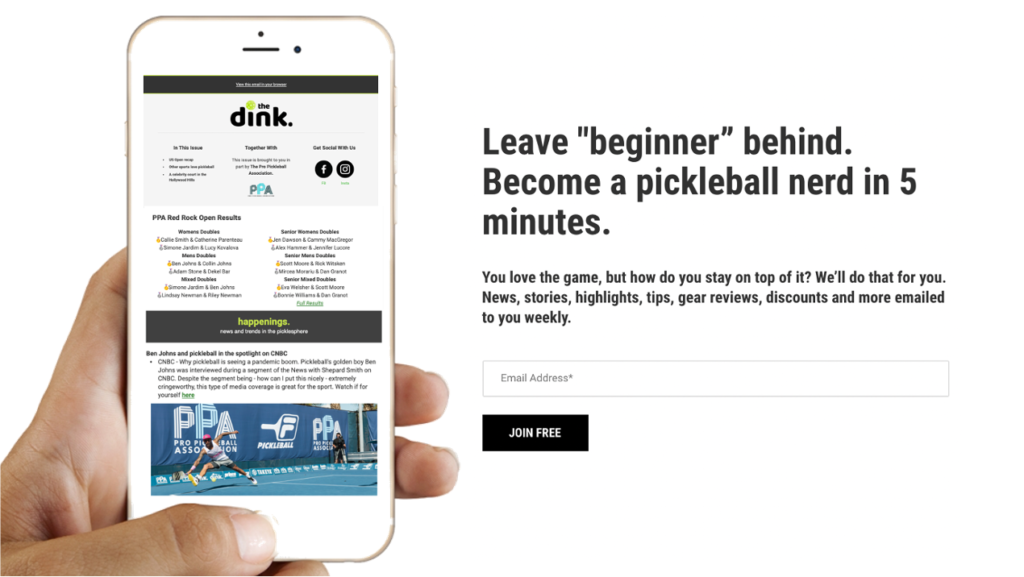 Zane Navratil
4:05 ET
Zane Navratil's red hot streak continues. He has been building momentum in the past two months all leading up to another chance to play Ben Johns in a major tournament. He just got that chance and made the most of it. Zane took down Johns in two games 11-6, 11-8.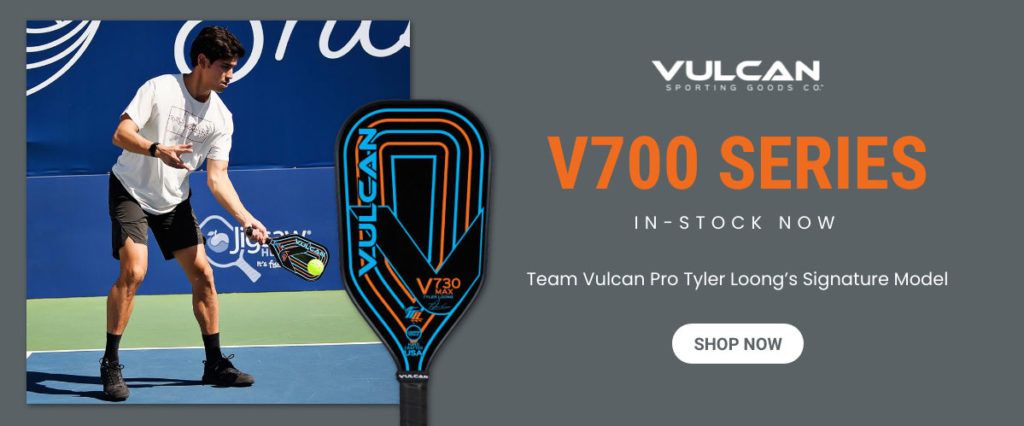 Women's Singles
4:36 ET
The women's singles bracket got a later start today. We are already on to the semis where the action is really picking up. CP still holds the number ranking for the PPA so we will have Lea Jansen and Anna-Leigh Waters squaring off right now in the semis.
CP and Callie Smith are on the other side of the draw and will battle it out for a shot at the finals.
5:30 ET
Lea Jansen and Anna-Leigh Waters had another heated battle today. Jansen got up to a 6-1 lead in game 1 before Waters was able to blink. Not wanting to get too far behind Waters put on the brakes here and started the journey back. There was a little discrepancy with a member of the crowd saying something to Jansen.
This really seemed to rattle Jansen and she lost a couple of points in a row. This run of points from Waters was all she needed to get moving. She finished out game one 11-6 and then matched that with an 11-6 win in game two.
Waters will face off with the number one seed CP for the title on Championship Sunday. CP was looking unbeatable in her semi final matchup against Callie Smith. It was obvious that CP had a game plan and was sticking to it.
She hit the ball to Smith's back hand, short in the court over and over again. She just kept going there, challenging Smith to beat her from that spot. Then when Smith started to lean that way, CP switched in a drive to the opposite side of court for a winner. The game plan was perfect and the execution flawless. Now she will have to see if she can draw something up for Anna-Leigh.
We Have Our Finals
6:50 ET
Tyson McGuffin took JW Johnson to the mat for a 3 game showdown in the Vegas sun. Johnson took the first game just crushing passing shots. He got out to an early lead in game two before Tyson took over. He became a lot more vocal and starting psyching himself up in between points with grunts and chest slaps. He also fed off of the crowd trying to get them in his corner reminiscent of when Hulkamania would start running wild.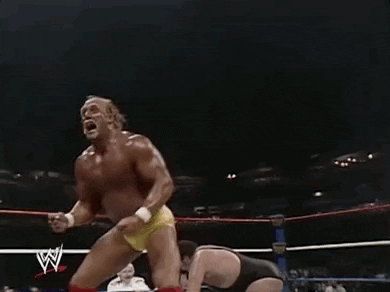 The noise and antics seem to throw Johnson off his game. In game two and game three he did not have the same precision on the passing shots and winner attempts. McGuffin was able to force Johnson into situations where the perfect shot was needed but JW just could not find it. Tyson kept the pressure on and won the match with a couple of big points and bigger celebrations.  Congrats to Tyson on the win. Let's see what you can come up with to jam the zanesaw on Championship Sunday.