Catch up on two of the matches on the PPA stream YouTube and Facebook, be sure to like and subscribe. Pictures are from the PPA Facebook.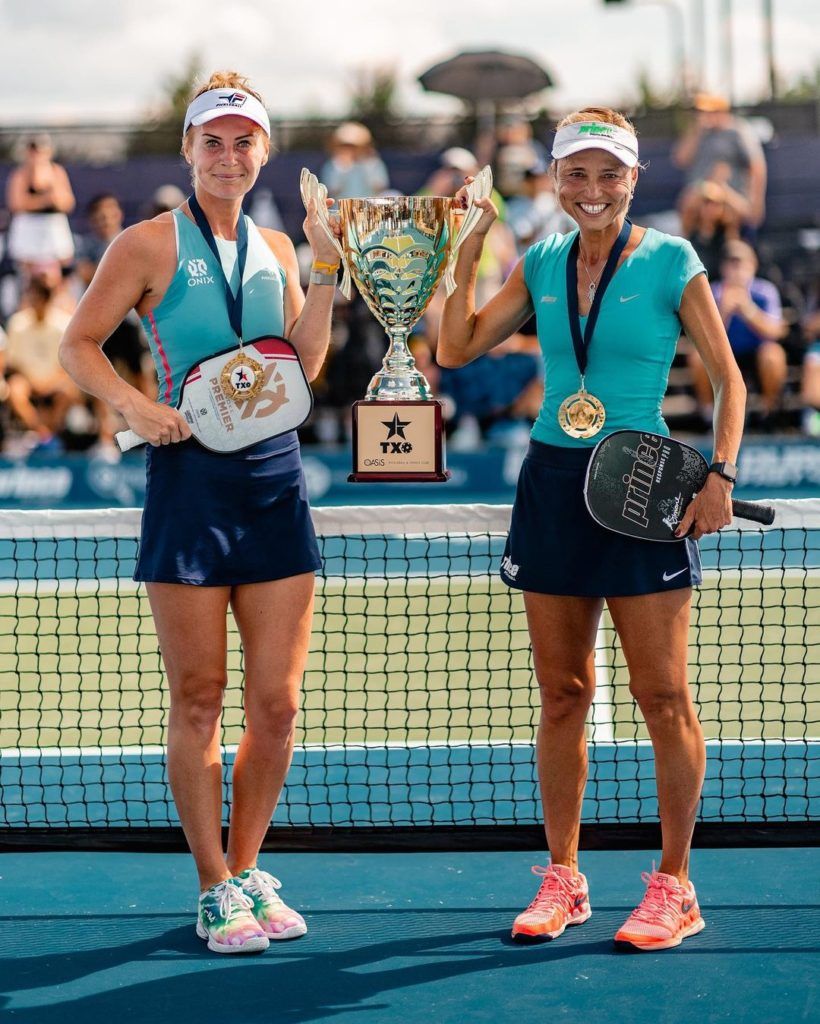 Fox Sports 2 Debut
Pickleball made its debut on Fox Sports this weekend airing three matches on Championship Sunday! The best of the broadcast was the thrilling womens doubles showdown, Team Waters vs Simone Jardim (WS#2-6.369, WD#1-6.211) and Lucy Kovalova (WD#2 – 6.206). On the brink of elimination, down 0-2 games and 1-8 in game three, Jardim & Kovalova defied all odds. They chipped away at the deficit point by point to eventually even the score at 8-8 before going on to win it 11-8. Energized by the game 3 comeback, the duo were on a mission to secure gold, and that's exactly what they did. . It was another epic meeting between these two teams in the best of five setting.
Editor's Note: Thomas here. I was lucky enough to be courtside for this one and let me tell ya: it was unbelievable.. The first two games seemed like a breeze for Team Waters and at 8-1 in game 3, the outcome was all but set in stone. The lopsided energy on the court was obvious to anyone watching – Jardim and Kovalova looked like they'd rather be anywhere else. I'm curious – has there ever been a more memorable turnaround in a pickleball match?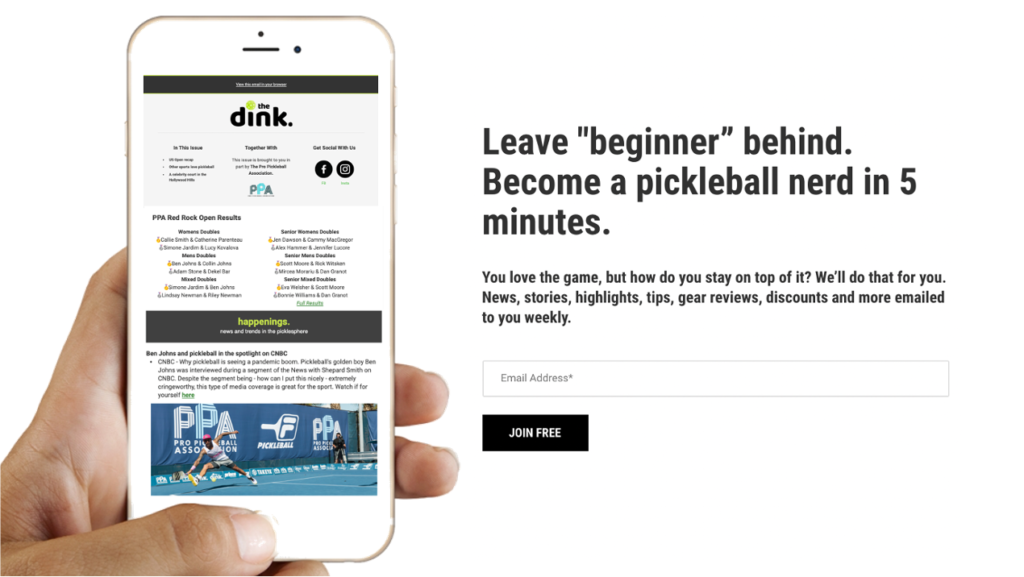 First-Time Champs
Zane Navratil (MS#2-7.017, MD#7-6.587) loves college more than Asher Roth. Ben Johns(MS#1-7.103, MD#1-6.726) was absent from the mens singles event due to a college exam, allowing for the mens PPA title to change hands for the first time in its existence. The Texas Zanesaw serve cut through JW Johnson's title hopes in the final round, contributing to an 11-0 win of game two and a final score of 3 games to 1.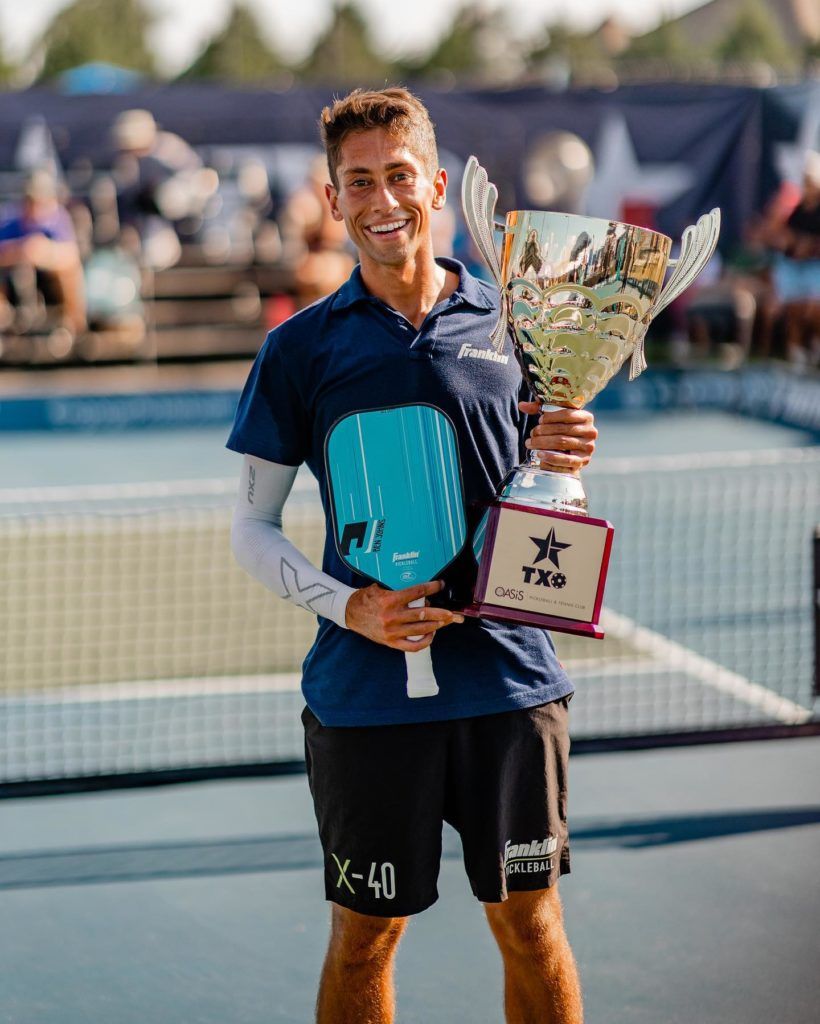 Callie Smith(WS#4-6.251, WD#7-6.056) & Tyson McGuffin(MS#4-6.986, MD#4-6.628) had the Dallas Stars align taking their first-ever PPA Mixed Doubles gold (both individually and as a team).The mixed doubles lanscape has gone from 'lonely at the top' to anybody's game with the introduction and improvements of new teams. The podium did not feature any of the top three seeds and it is only going to get more difficult to survive a deeper bracket at each event.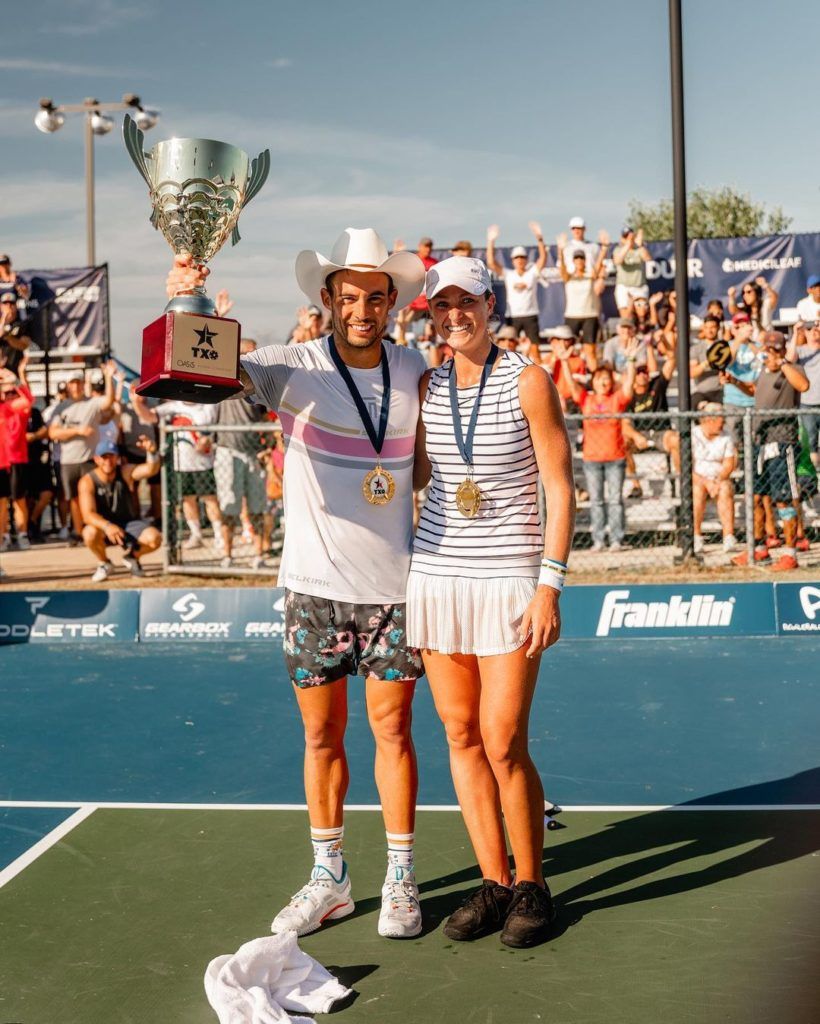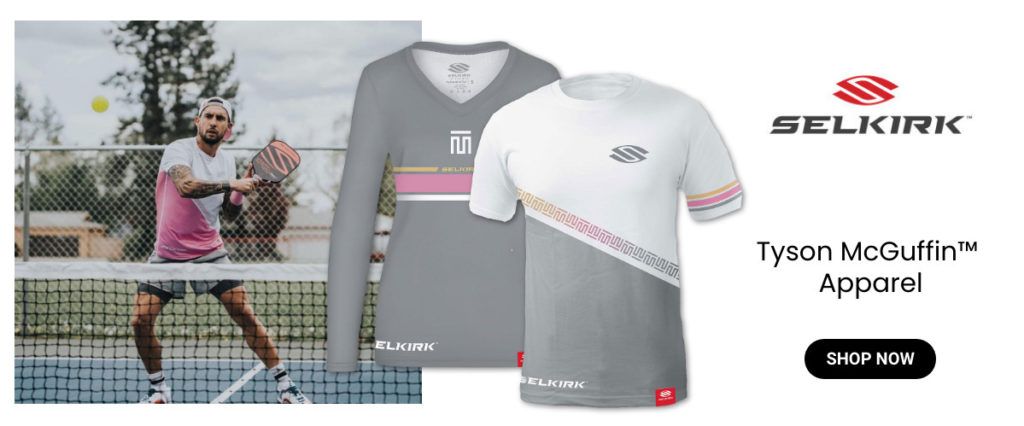 Other Headlines
JW Johnson(MS#7-6.914, MD#12-6.507) had another two-medal weekend. He took silver in mens singles and paired up with Anna-Waters to make a surprising run for bronze in mixed doubles. He and Anna-Leigh cut the queue to the podium with wins over Wright & Kovalova, Jansen & Koller, and David & Bar.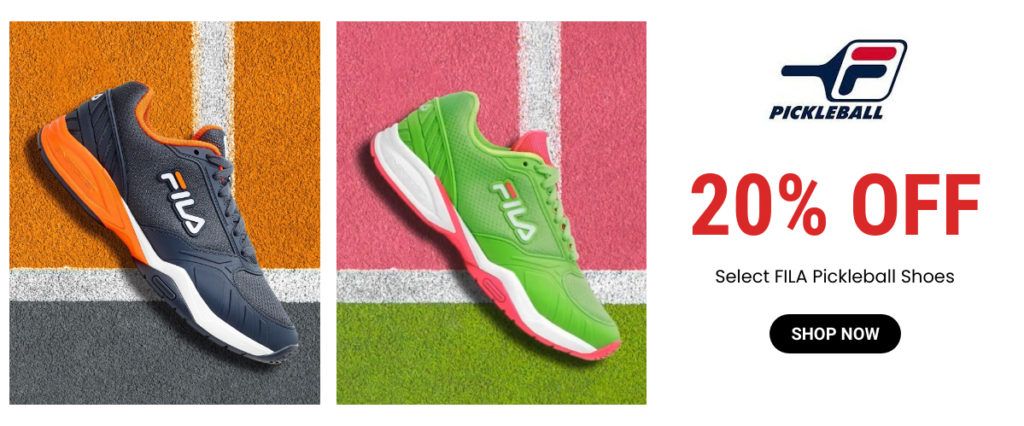 Rob Cassidy & Rob Nunnery(MS#10-6.732 ,MD#18-6.435) had their best results in a PPA event thus far. The righty-lefty, Rob-Rob combo battled through a chaotic mens bracket where the top seeds lost early to new partnerships. Cassidy & Nunnery took advantage of this and played some of their best pickleball to win silver in the Freestyle Finale.
Anna-Leigh Waters(WS#1-6.535, WD#3-6.192) had another elite performance in womens singles. She won the duel in three games against Lea Jansen. Add this to her silver in womens doubles and bronze mixed doubles and it's clear Waters will be a threat for a triple crown at every tournament.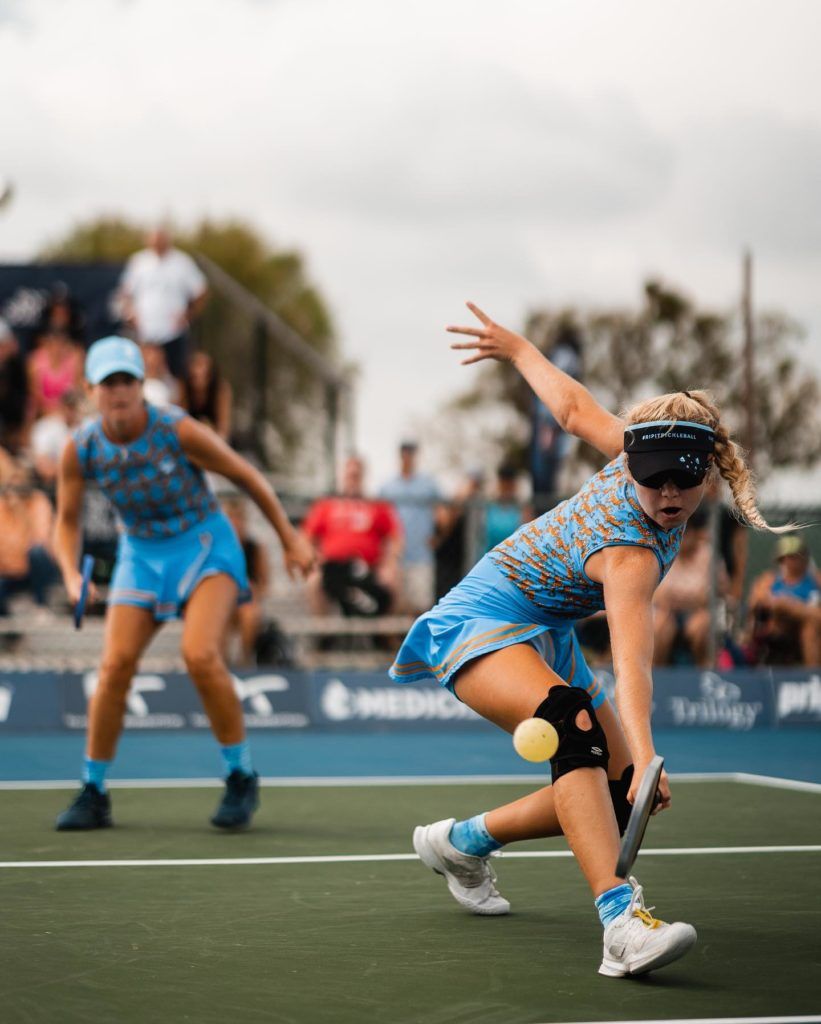 Line Judges were implemented to help out with Championship Sunday and had their work cut out for them. The singles game is twice as hard to play and possibly even harder to make line calls in. The use of line judges is necessary for these medal matches and the second opinion was used a lot this weekend. We had the video replay challenge system prevail again this weekend, correcting multiple calls at the event. Unfortunately, one was against Rob and Rob who would need luck and the calls in their favor to take down Johns & Wright.
Eva Welsher went back to back Saturday and Sunday. She won gold in womens senior pro doubles with Linda Thompson and gold in mixed senior pro doubles with Scott Moore. Shout out to the Michagander crushing in pro events all year long and repping for the dink fam. Be sure to check out her matches at the next tournament you attend.
10 Wild Points from the PPA Texas Open
Did you enjoy reading this article, PPA Texas Open Championship Sunday? Find related articles below
and
join t
he dink pickleball group
on Facebook.