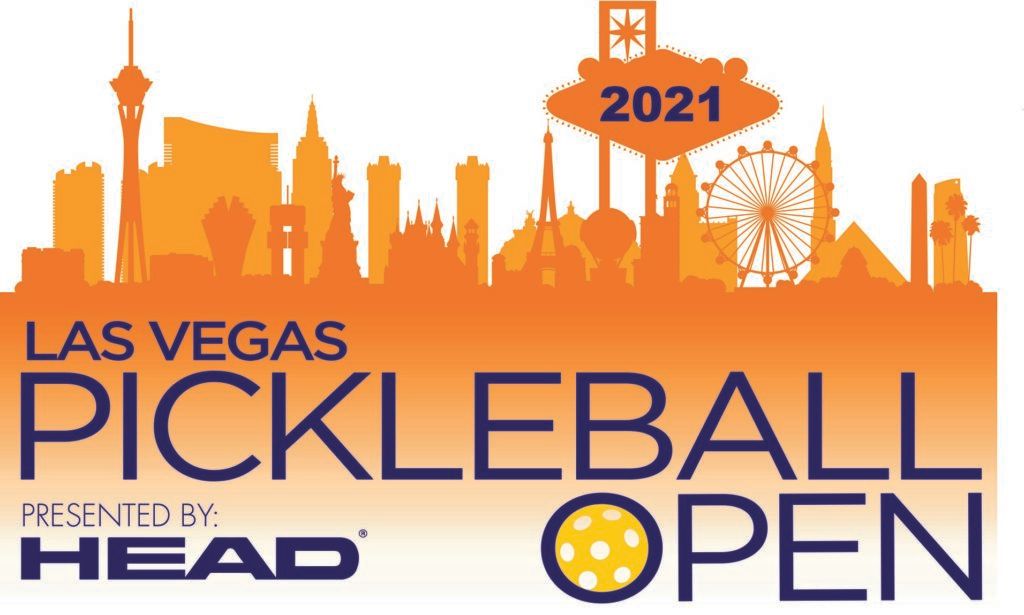 Bloody Mary
Day 2 from Las Vegas and its the guys' turn. That means the ladies get the day off to enjoy everything Vegas has to offer. Let's see if Sin City got the best of anybody last night. Tune in on the PPA YouTube and Facebook to see if anyone is rolling in with a Bloody Mary to shake the Vegas Flu.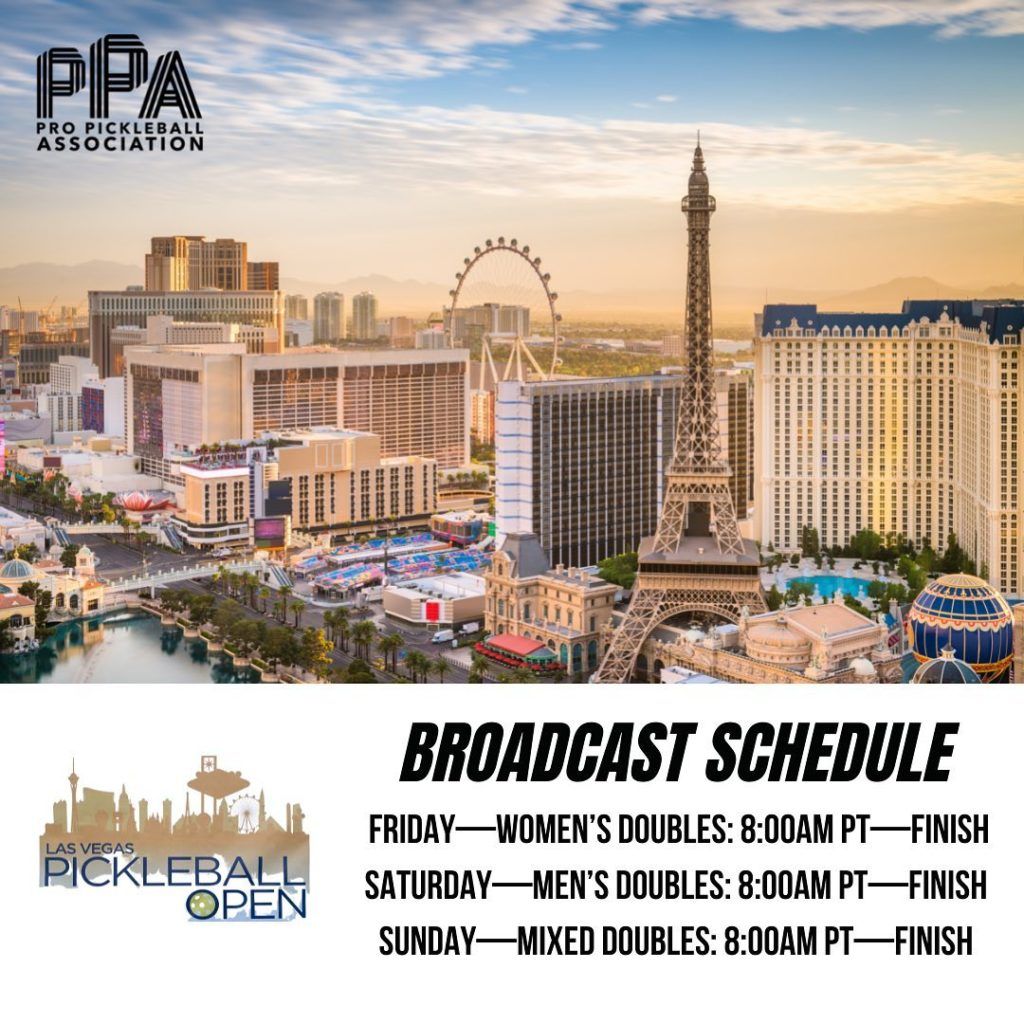 We're Live
This morning kicked off with Austin Gridley &  Mario Barrientos taking on Nicklaus Williams & Brian Ashworth. Gridley's unique style was on display. Redirecting balls and shaping dinks to create offense for his team. they got the first win of the day 11-7, 11-6.
Tyler Loong & Spencer Smith followed that up with a win over Joey Farias & Jeff Warnick. This sets them up for a second round match against Riley Newman & AJ Koller. Newman & Koller had their first test this morning against DJ Young & Matt Chou. They passed this with flying colors 11-0, 11-3. The pair has been switching sides  while figuring out their best strategy. We will see if they resort to a stack in their next mathup.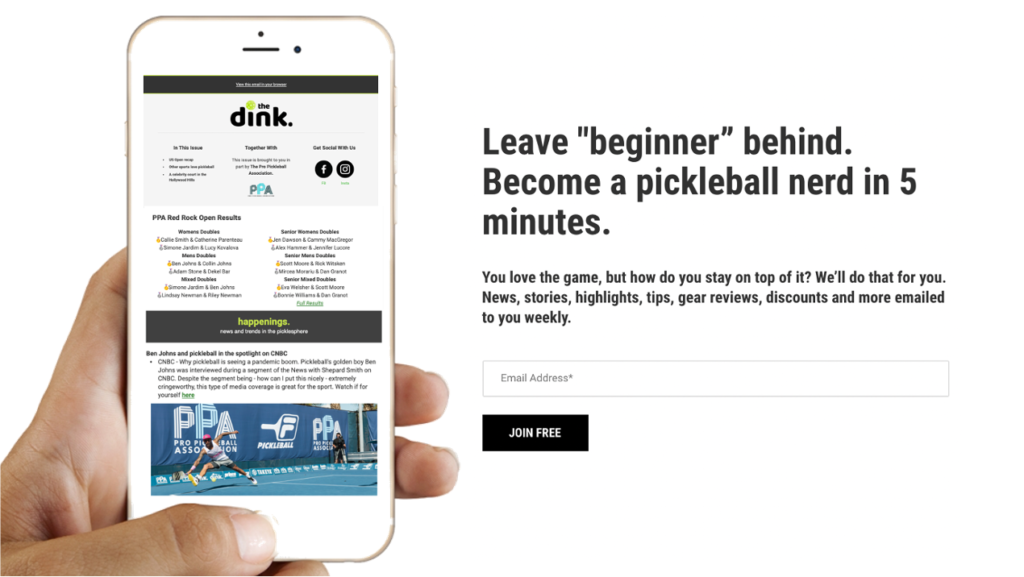 Upset Alert
Coming off a first round bye, the Johns brothers lost to Austin Gridley & Mario Barrientos 12-10, 2-11, 11-6. A very surprising loss this early in the draw. The Johns will have the opportunity to battle back through the loser's bracket and still have a shot at gold. If they make it to the final they will have the disadvantage of needing to double dip for the title.
A landmark win for Gridley & Barrientos, they get Bar & Nunnery in the next round.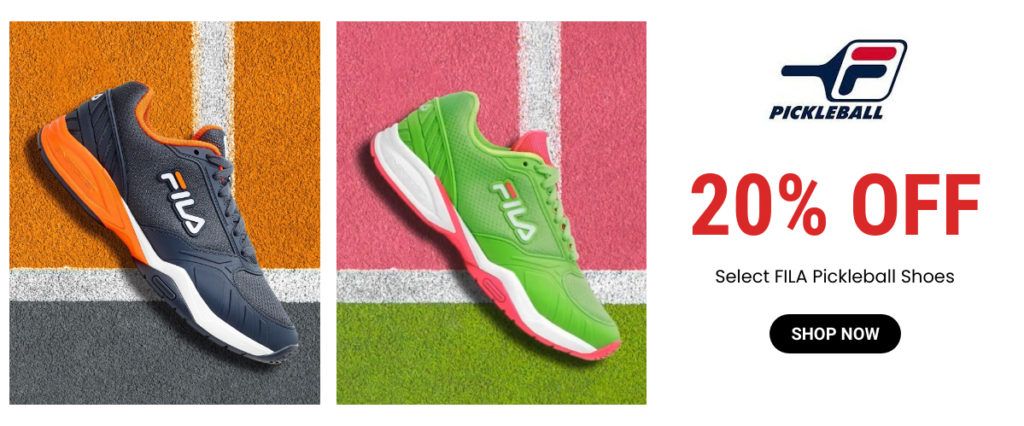 Winners Bracket Final
The winner's bracket final is set. Newman & Koller will be taking on Bar & Nunnery. Both new partnerships have been improving throughout the day. It will be a great match to look for changes in strategy. Bar and Nunnery will likely stay in one formation throughout the match, but Newman & Koller have plenty of options with both players comfortable playing either side of the court.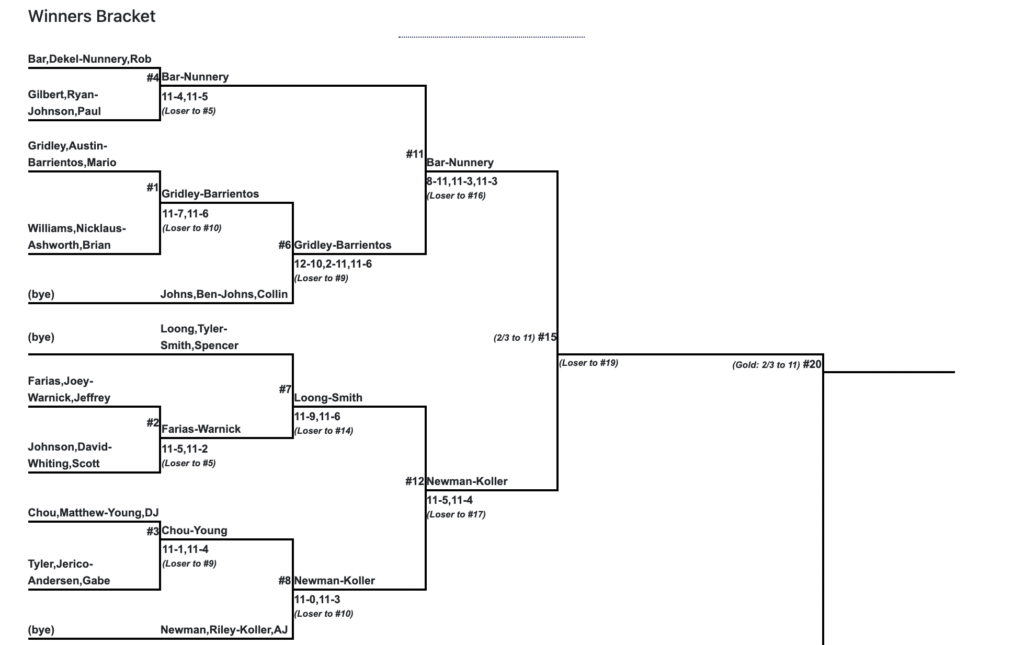 The House Always Wins?
All the way through the backdraw and into the finals. The Johns brother have battled back after a loss in their first match of the day. They just defeated Bar & Nunnery 11-2, 11-5 and will take on Newman & Koller in the gold medal match. This is the most anticipated match up of the day. With Tyson McGuffin home with a brand new baby, AJ Koller is filling in and looking to strike gold. They will have their best case scenario, sitting on the right side of the double loss elimination format. So the Johns will need to beat them twice.
Newman & Koller have been adjusting their formation throughout the day. I expect this to continue in the final. They have the advantage of giving their opponents different looks and I think that will be more beneficial than locking into one formation.
Las Vegas Legend
In two straight games Newman & Koller took down the Johns brothers 11-8, 11-6. They got off to a rocky start and were down early. They shook off the rust from the long waiting period and never looked back. They played most of the match stacked with Riley on the left side of the court. This allowed AJ to play dinks behind Ben Johns and keep him honest with court coverage.
I have said before that Koller has a willingness and ability to go at Ben and win in hands battles. He showed it today winning a couple key exchanges. Having Newman by his side was a huge benefit as they had combos all day where Koller would speed up, Newman would take the counter, and set up Koller to finish the point.
The crowd was behind the underdogs as well. AJ cut his teeth playing in the mean streets of the 702 and has worn the 'Las Vegas Open' shirt in many events in 2021. His pickleball community came out to support him today. Riley brought a city of his own in the Newman bus and you could hear their excitement when match point was clinched.
Another great day of pickleball and a little more novelty added to the podium. 6/6 on picks this weekend, Genius Sports if you need help figuring out the pickleball handicapping we've got you covered.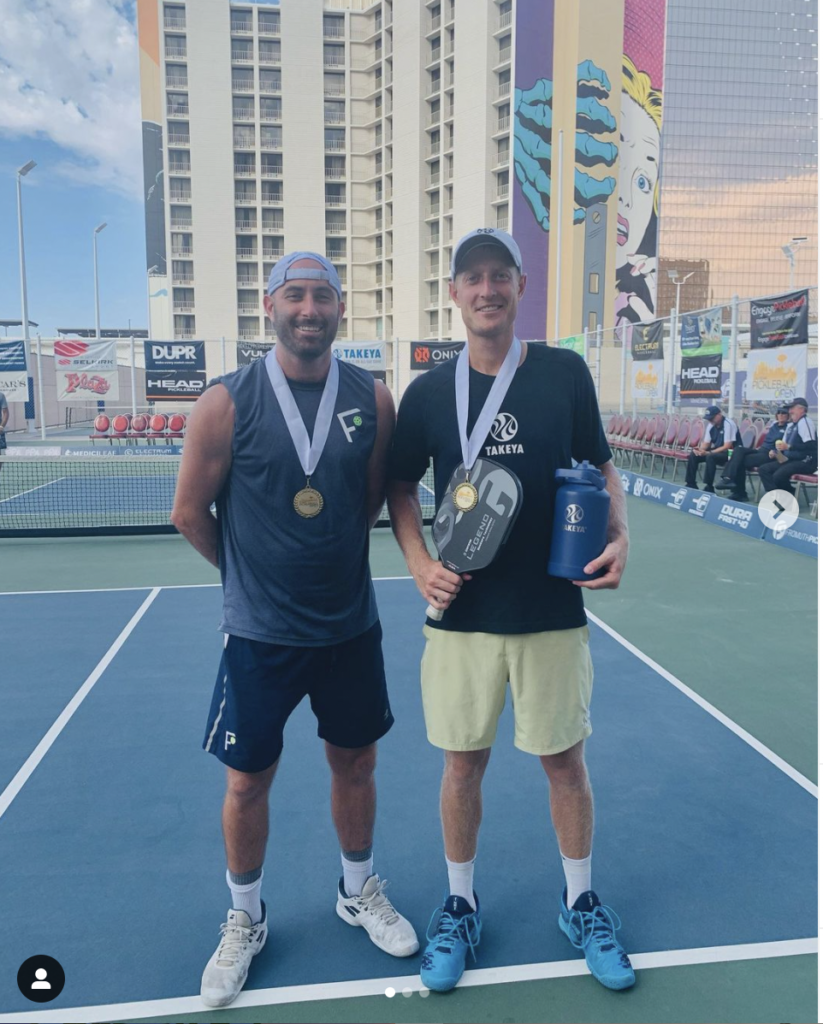 Are you enjoying live coverage from The Dink Team of the Pickleball Open in Las Vegas? Read more articles just like " Hometown Hero Hits the Jackpot in Vegas " at TheDinkPickleball.com and across The Dink on social media.