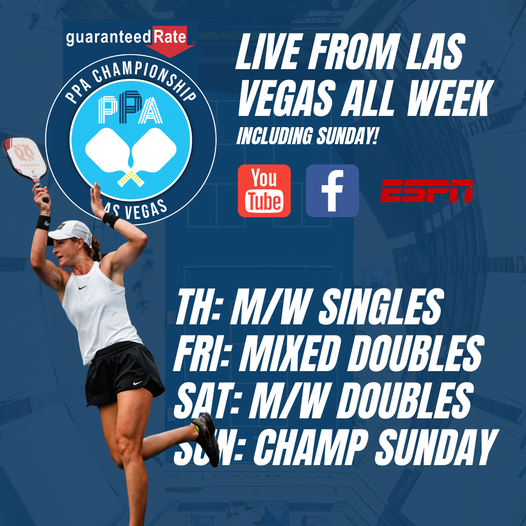 Catch all of the action on the PPA YouTube, Facebook and ESPN 3.
More New Champions??
11:10 ET
Championship Sunday will see new champions in both the men's singles and mixed division. Will we see another new champion from a gender doubles field? The brackets are out now and at first glance it looks like Matt and Ben will likely make it to championship Sunday. We could even see a Johns vs Johns matchup in the semis, if Collin Johns & Erik Lange are able to make it through their side of the draw.
Team NewGuffin is on a collision course for Koller & Wilson again this weekend. A matchup that has given NewGuffin some trouble in the past. Also on that side of the draw is Jay Devilliers & Pat Amith
In the women's division, I'm not sure what happened to the seeding but the Waters are actually on the same side as Simone Jardim & Lucy Kovalova so we will see them play today. This also means that Jessie Irvine & Catherine Parenteau will have an easier path to the final. Both of them have already qualified for Championship Sunday and will likely be competing in two events awaiting the winner of Team Waters and Jardim-Kovalova.
Medical Timeout
12:38 ET
We saw an errant ball strike Collin Johns in the head causing a medical timeout in the Navaratil-Merchant vs C.Johns-Lange matchup. A deep ball volley from Merchant went sideways off Lange's paddle and caught Johns in the head. Play was delayed until Johns had recovered.
After the delay, we had a nail biter for game two. Game point opportunities from both sides. A little bravado from Merchant but ultimately Johns & Lange were locked in at crunch time finishing the game and the match with at 16-14 victory.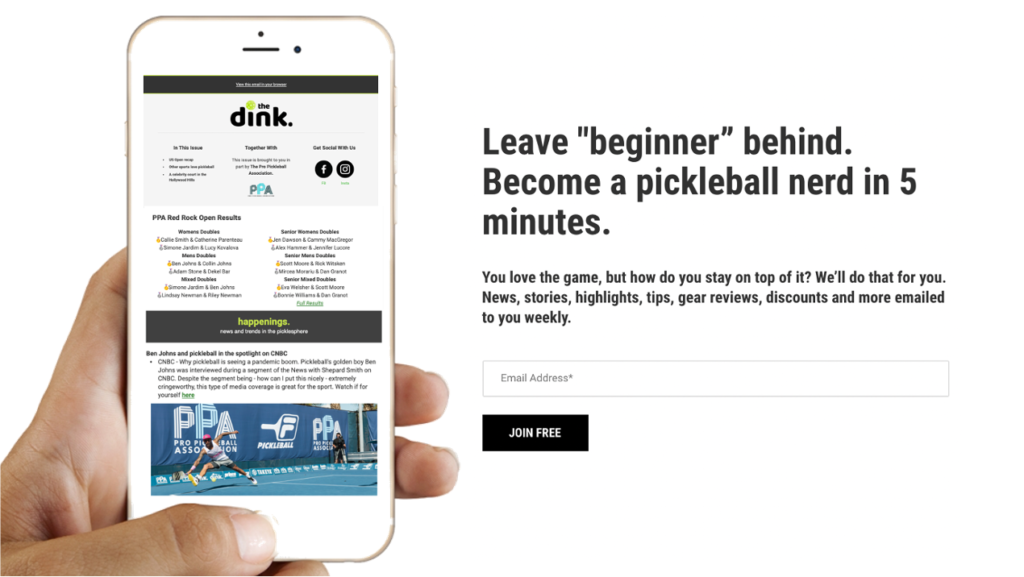 Smith vs Smith
1:50 ET
Spencer Smith and Tyler Loong got out to a 9-0 lead in game one. They were on fire winning hand battles and connecting on Ernes. At 9-0 the Euro Brothers finally found what they had been missing for weeks. They won eleven straight points to comeback and win game one. From this point they just rode the tidal wave of momentum to take game two 11-5.
So what was the difference? For me it looked like Pat Smith's backhand was winning points for the team instead of just keeping them in the point. He was reading his opponents well and driving his backhand to their lower body. When his backhand sinks on the other side of the net it is wildly advantageous for the team.
Chalky Semis
4:30 ET
We have our top four seeds playing in both the men's and women's semifinals. This was to be expected in the women's game, but it is good to see the top teams in men's be able to put things together and advance through the draw.
Going Out on Top
6:02 ET
Team NewGuffin might not be staying together next year but they are determined to make the most of it while they're together. It is always exciting when they face off against Devilliers & Smith and this outing was no different. Down 10-6 in game one they found a way steal game one 12-10.
Game two was just as close on even more intense. The court becomes so small with these 4 monsters flying around. There are very few places to land a drop and even when you get a ball to speed up, it comes back at you even faster. Team NewGuffin was just slightly more disciplined, hitting un-attackable balls and finishing points with their counters. They are on to Championship Sunday.
Upset Alert
I honestly don;t know how Johns & Wright lost this match. They won game one 11-1 and were up 7-2 in game two. They were putting points away quickly and were to the point of being disinterested in the game. Dekel Bar & Adam Stone were able to regroup and take back the kitchen line to close the gap to 7-7.
The only thing a I saw them doing differently was dropping the ball a little deeper in the court and then sending everything down the middle. Johns & Wright were reluctant with shots down the middle. They are both so talented at putting those away, that they were both a half second late to attack the ball and end the point.
Wright & Johns even had the lead 11-10 late in the game but an ATP call controversy shook the game enough for Bar & Stone to rattle off 3 consecutive points to win 13-11. Bar & Stone played unreal in game three and won it 11-8. They advance to Championship Sunday and Ben Johns will not be present on Championship Sunday for the first time in PPA history.
Jardim Injured in Semis
The Waters vs Jardim-Kovalova matchups have become legendary at this point. Unfortunately this installment was cut short due to injury. Jardim injured her knee chasing a ball short in the court. After being up one game and with a tearful realization, they were forced to forfeit the match. Very difficult for a competitor like Jardim to stop playing but she made the right call to withdraw. Get well soon Simone!
This means the Waters will advance to Championship Sunday.
Irvine and Parenteau Move On
7:15 ET
Jessie Irvine and Catherine Parenteau  went the distance with Lauren Stratman and Irina Tereschenko in their semifinal. Irvine and CP played slightly timid in game one and subsequently dropped it. They played more aggressively in games two and three and advanced to the final. They will need to keep the level of intensity high if they are going to keep up with the Waters who always play with something to prove.
It should be a great match along with all of the other finals we will see tomorrow starting at 9am PT  12om ET.