Ladies and gentlemen your Major League Pickleball rosters are set. The twelve Premier Level teams drafted in private on Monday and after nearly a week of waiting, the results were revealed live on the Tennis Channel.
Major League Pickleball is the team pickleball league that has taken over how professional pickleball is played. This fall the biggest names in sports have made investments in the league including Lebron James, Kevin Durant and Tom Brady.  A partnership between MLP and the PPA Tour last month expanded the eligible player pool and helped increase the prize money to a total of $5 million for 2023.
Take 20% off your first order from American Giant Pickleball Club with code DINK. Each durable, cotton piece is designed to breathe, stretch, and hold up to your hardest hits.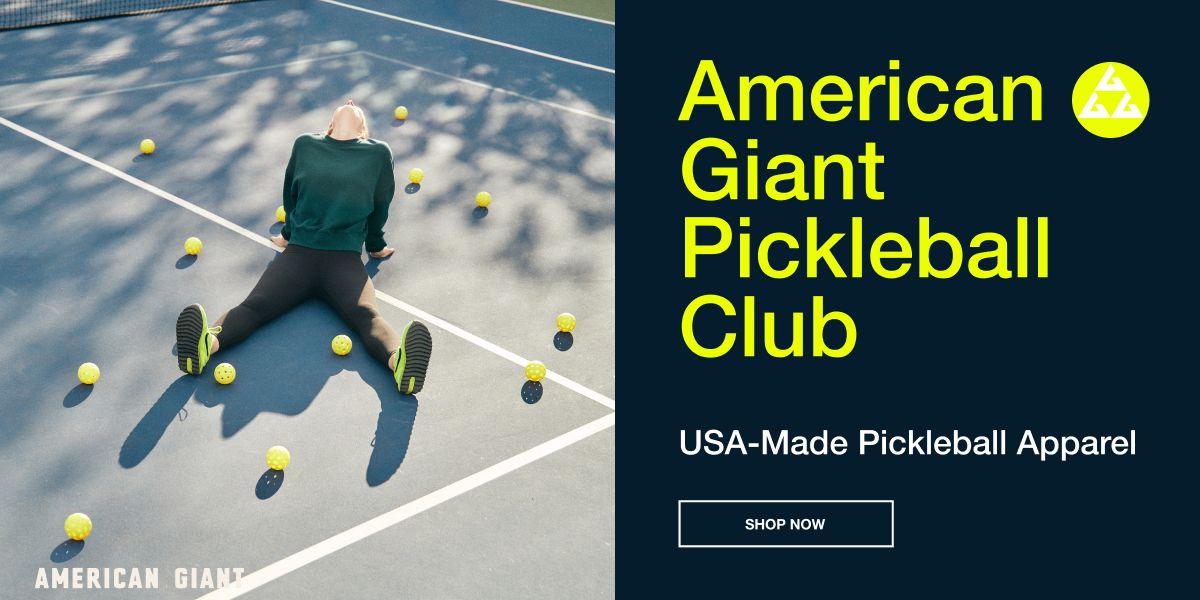 With everyone and their momma vying to get into team ownership, the league has expanded to 24 teams. The 24 teams will be divided into a Premier and Challenger Level each containing 12 teams. A promotion and relegation system will go into effect starting in 2024.
For 2023 every team will play one season in the Premier Level and one in the Challenger Level. Following the championship, in June the rosters will reset and the 12 teams of the Premier Level will move to the Challenger Level. The 12 teams with the best record at the end of the year will comprise the Premier Level to start 2024.
Read more about the MLP schedule and structure here.
Draft Results
Four of the new expansion teams were included in the draft, the Milwaukee Mashers, LV Night Owls, NY Hustlers, Cabo Vamos and Seattle Pioneers. The designated Premier Level teams were drafted on Monday and we finally get to see the results.
#1 Anna Leigh Waters - Jersey 5's The winner of the draft lottery and the ALW lottery is the 5's. Waters won eight triple crowns in 2022, she has dominated the women's game this year and at 15 years old is still somehow only getting better. She was a no-doubter for the #1 pick in the draft.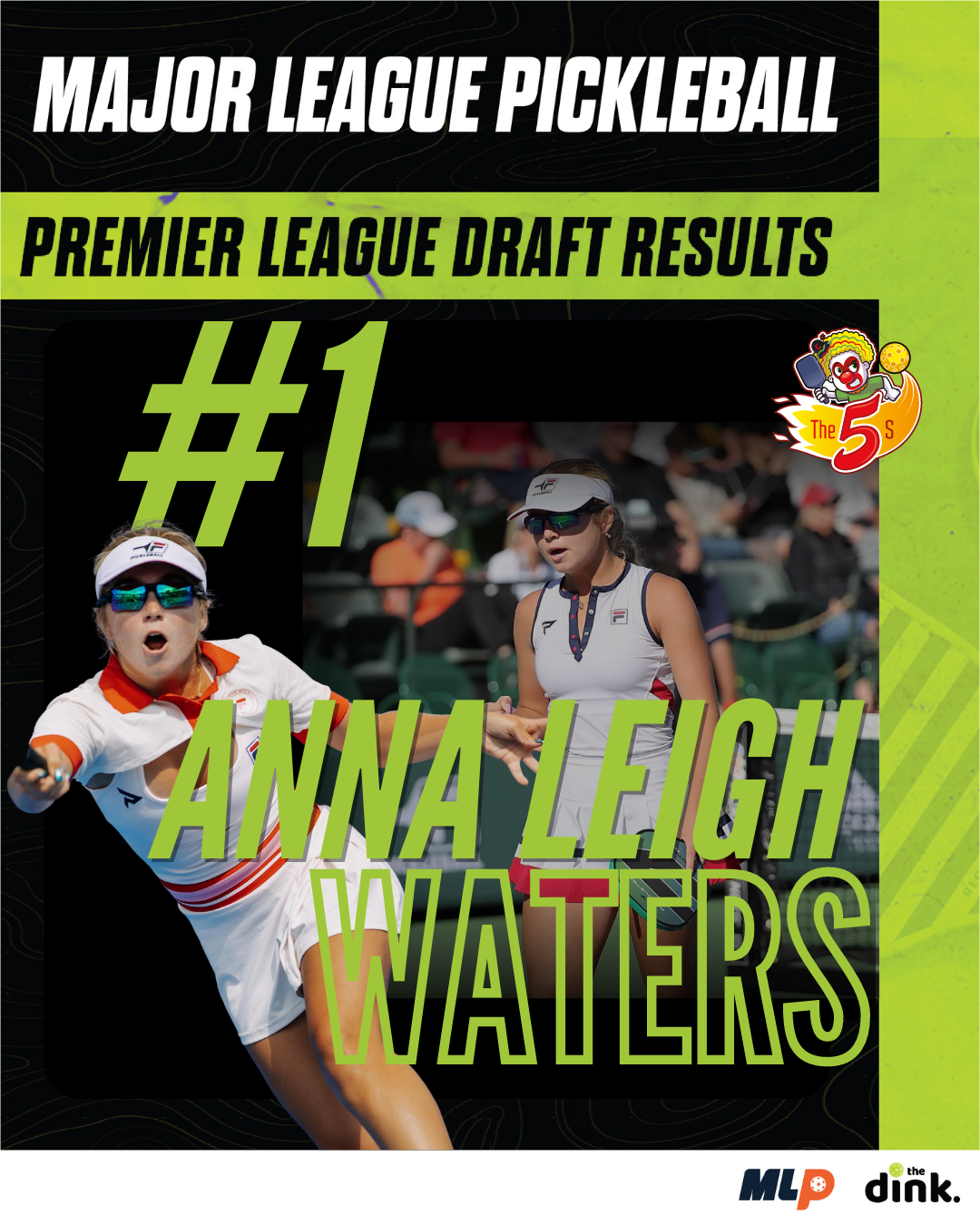 #2 Ben Johns - Seattle Pioneers is still considered the GOAT of pickleball. In season one of MLP he led team BLQK to the first-ever Pritchard cup victory. He returns to MLP as the face of the new Seattle Pioneers franchise.
#3 JW Johnson - ATX Pickleballers JW has made the biggest jump of any player entering 2022. Johnson put together a streak that had people questioning if he might be the world's #1. With Riley Newman unable to play in the first event Johnson is easy to take at number three.
#4 Anna Bright - NY Hustlers
#5 Catherine Parenteau - LA Mad Drops It is a toss-up between these two at picks four and five. Both triple threat players at the top of the game in singles, women's doubles and mixed doubles. The edge goes to AB because she brings unmatched energy to MLP.
#6 Riley Newman - Hard Eights In a trade from pick 8 to pick 6 Adam Stone and the Hard Eight move up in the draft to snag Riley Newman. Newman will miss the first event of 2023 making him a bit of a liability but GM Stone is not deterred from getting arguably the best doubles player on the planet. We hope to see Stone fill in for Newman in January.
#7 Jay Devilliers - Cabo Vamos
#8 Jessie Irvine - FL Smash
#9 Vivienne David - LV Night Owls
#10 Andrea Koop - BLQK
#11 Callie Smith - Milwaukee Mashers
#12 Zane Navratil- Clean Cause Navratil is a two-time MLP champion. He jumps ahead of some of the top men's players in the game ending up as the fourth men's player off the board. Is it a reach to take him at 12? Possibly, but Zane brings intangibles to the table and through four seasons Zane has more MLP wins under his belt than any other men's player.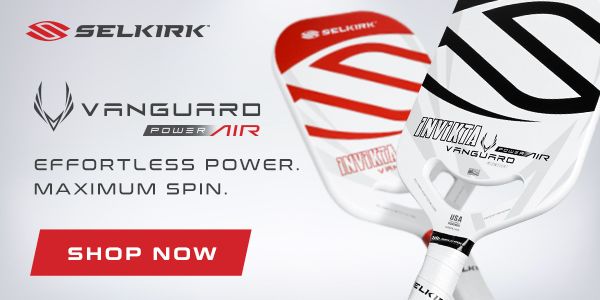 Round 2
#13 Matt Wright- Clean Cause
#14 Lucy Kovalova - Milwaukee Mashers If you're a fan of the take two top females draft logic then you love this pick. Kovalova and Smith were the top women's team on the PPA Tour for most of 2022. They keep the partnership strong as the face of the Mashers.
#15 Dylan Frazier - BLQK
#16 Dekel Bar - LV Night Owls

#17 Jorja Johnson - FL Smash Jorja Johnson might run the state of FL by the end of 2023. She gives top-notch interviews and is quickly rising to the top of the pickleball ranks. Johnson pairs with Jessie Irvine to give FL Smash a great foundation.

#18 Simone Jardim - Cabo Vamos
#19 AJ Koller - Hard Eights
#20 Irina Tereschenko - LA Mad Drops
#21 Tyson McGuffin - NY Hustlers TM and AB on the same squad, leave a camera on this team at all times. The 'most electrifying man in sports' has committed even more to his game for '23. Probably an overlooked aspect of McGuffin's game is his unwillingness to lose a point in singles.
#22 Jackie Kawamoto - ATX Pickleballers
#23 Etta Wright - Seattle Pioneers Etta Wright has more hype than any player coming into 2023. She does not have the same tournament track record as the other players drafted in this round but there is a lot of belief that she could find herself with a top ten by the end of the year.
#24 James Ignatowich - Jersey 5's
New Arrivals from LOTTO. Up your shoe game and protect your feet with the selection at fromuthpickleball.com. Use code 10DINK for 10% off (some exclusions apply).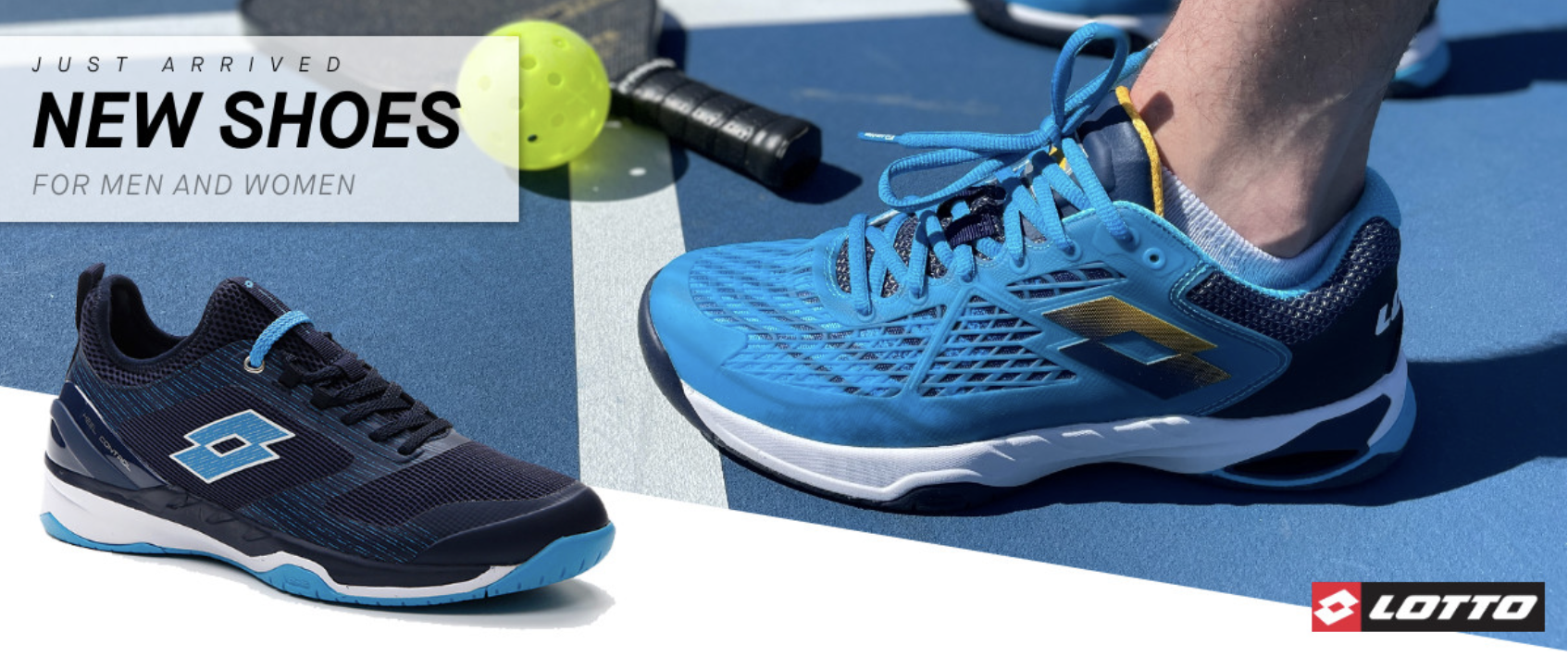 Round 3
#25 Lea Jansen - Jersey 5's A steal this late in the game. Lea Jansen and ALW will be the strongest women's team in MLP.  With the singles upside Jansen brings, she has no business falling into the third round.

#26 Lauren Stratman - LV Night Owls

#27 Jade Kawamoto - ATX Pickleballers The Kawamoto sisters reunite in round 3. Matched up with JW Johnson, you won't hear this team coming but they will silently be stealing wins throughout the season.
#28 Rafa Hewett - NY Hustlers
#29 Julian Arnold - LA Mad Drops
#30 Mary Brascia - Hard Eights
#31 Allyce Jones - Cabo Vamos
#32 Travis Rettenmaier - FL Smash Rettenmaier is the Jackie Moon of pickleball. He is the league's only team owner/player. You have to ask why round three for Travis here? You have to assume no team would draft a player with investment in another team. Not to mention Tyler Loong, Thomas Wilson, Collin Johns, Kyle Yates and Andrei Daescu are still on the board.
#33 Meghan Dizon - Seattle Pioneers
#34 Federico Staksrud - BLQK
#35 Andrei Daescu - Milwaukee Mashers Another big pick by the Mashers, literally and figuratively. Daescu stands at 6'4 and is one of the most intimidating figures on the court. Underrated in singles as well. Daescu like Rafa Hewett is built for MLP.

#36 Yana Newell - Clean Cause
Round 4
#37 Lina Padegimaite - Clean Cause
#38 DJ Young - Milwaukee Mashers
#39 Maggie Brascia - BLQK
#40 Tyler Loong - Seattle Pioneers This is probably the most shocking pick of the draft. One because Ben Johns and the Pioneers passed on Collin Johns and two because Loong was still on the board.
He could have easily been taken at pick 21 or 24 in the second round. Instead, Loong drops all the way to 40. He can't be too upset though, with BJ on the squad you've got to like your chances of holding an oversized check in June.
#41 Collin Johns - FL Smash
#42 Erik Lange - Cabo Vamos

#43 Lindsey Newman - Hard Eights GM Adam Stone is looking like Sonny Weaver in Draft Day. Wheeling and dealing his way to one of the best squads in the league. Lindsey Newman is a defensive machine and too good to go this late. Playing with Riley is the best use of her skills and she is an easy fourth round selection for the Eights.
#44 Thomas Wilson - LA Mad Drops
#45 Lacy Schneemann - NY Hustlers
#46 Gabriel Tardio - ATX Pickleballers
#47 Kyle Yates - LV Night Owls Let's talk about the Night Owls. They're another new team in the league, but drafted like veterans. Pickleball OG Kyle Yates joins Viv David, Dekel Bar and Lauren Stratman. The team chemistry will be through the roof with David and Bar often playing and training together in mixed. Yates and Stratman teamed up on The Bus in 2022. Look for them to be in contention come June.
#48 Hayden Patriquin - Jersey 5's Mr. Irrelevant is more like Mr. Relevent in this case. Pick 48 separates the Premier Level from the Challenger Level. It will be the pick that those who missed the cut will weigh themselves against.
For The 5's, Patriquin is an interesting choice. The kid has undeniable swagger. If this draft decided teams for more than 6 months then yeah bet big on the Patriquin future. But with the need to win now, The 5's must really like what they see in the kid. You can't deny that his playing style fits perfectly with the ALW relentless attack offense. We are excited to see how he progresses at the Premier Level.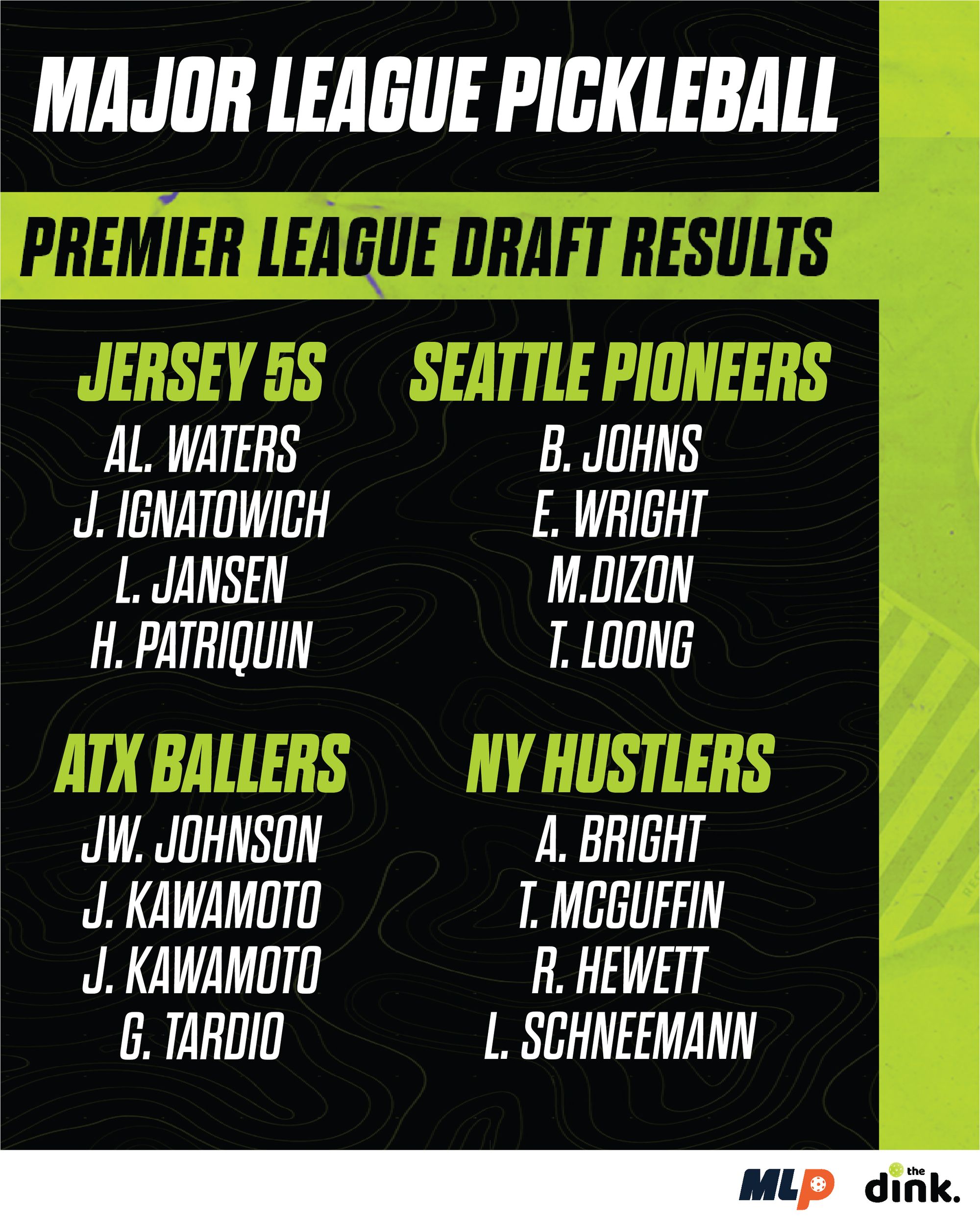 Early Takeaways
Two sets of siblings link up in the draft, the Newmans and the Kawamotos. At this point maybe we should throw Callie Smith and Lucy Kovalova in that same conversation, although they're not related, the might as well be after a long season together. Outside of these three, there aren't many long-term partnerships that ended up together.
Somehow the Johns brothers did not connect in the draft despite Collin Johns hanging around until pick 41. If we get a write-in question for the Pioneers we'd like to hear if Ben or the new team owner made the call. Nothing wrong with taking Loong with pick 40 he had no business lasting that long anyway.
Rumors pre-draft favored the "two top women" strategy. Because of this, it was believed that round one might be dominated with women's picks. They were in the majority but only at a 7:5 split.
Preliminary Top 6
Hard Eights
Seattle Pioneers
LV Night Owls
NY Hustlers
Milwaukee Mashers
LA Mad Drops
Prepping for 2023
Of course a ton of great players just missed the cut. Owner preference and team chemistry play a huge part in the draft process and that is part of the fun. Those that missed out will have the opportunity to prove themselves in the Challenger Level.
The Challenger Level draft will take place in a couple of weeks after the league has a second to catch its breath. Still coming soon are the announcements for the remaining seven teams.
We will continue to break down rosters and provide analysis in the upcoming weeks.
If you want to keep up with everything pickleball, you've got to sign up for our newsletter. We break news faster than anyone in the game. Subscribe below: