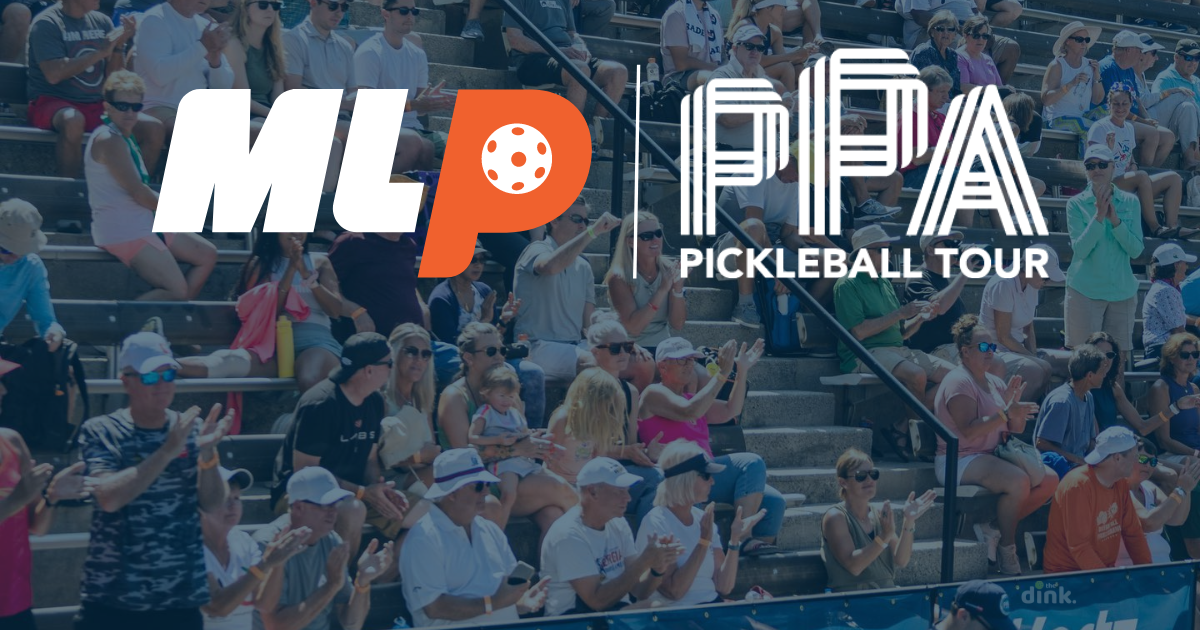 The Pros
MLP and PPA's VIBE Agree to Merge, Create One Unified Pro Pickleball League
Massive news has dropped from the Professional Pickleball Association (PPA) and Major League Pickleball (MLP). The two organizations have agreed to a strategic partnership that will merge the PPA's VIBE Pickleball with MLP.  
PPA owner Tom Dundon and MLP owner Steve Kuhn, both Texas billionaires who were previously in direct competition for the future of the sport's professional structure, decided to operate the joint league under the MLP brand name and format.
MLP vs. VIBE
The PPA-backed VIBE Pickleball league had only just announced its first team owner, billionaire investor Mark Cuban of Shark Tank, last week.
VIBE was designed as a direct competitor to MLP's model, a team-based approach to pro matches.
After MLP owner Gary Vaynerchuk recently challenged big-talking Cuban to a match, we scoffed at the thought of that actually happening. Now, we're not entirely sure what the MLP vs. VIBE divide will look like by the time the 2023 season begins.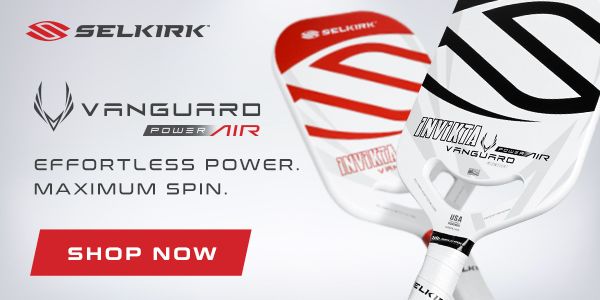 What seems more certain, however, is that professional pickleball now has much more money at stake.
PPA's Dundon is a majority owner of Top Golf, Carvana, and the NHL's Carolina Hurricanes. PPA has inked deals with sponsors like Hertz and DraftKings. MLP's Kuhn is a hedge fund manager who already amassed a solid lineup of other wealthy investors, including sports celebrities like LeBron James, Kevin Durant, Tom Brady, and Drew Brees.
The cooperation of these two billionaires and their organizations likely means more competition prize money. Along with the increased number of MLP teams, the league expanded the prize pool from $1 million to $2.4 million. With combined resources to throw at a unified pickleball league, 2023 is looking like a prime year to be a pro pickleball player.
"Coming together as one team league allows us to build much bigger events, offer more prize money, enhance player development, pursue larger media and sponsorship deals and, most importantly, grow the game we all love," Kuhn and Dundon said in a joint announcement.
Read the full press release from Kuhn & Dundon below.
New Arrivals from LOTTO: Up your shoe game and protect your feet with the selection at fromuthpickleball.com. Use code 10DINK for 10% off (some exclusions apply).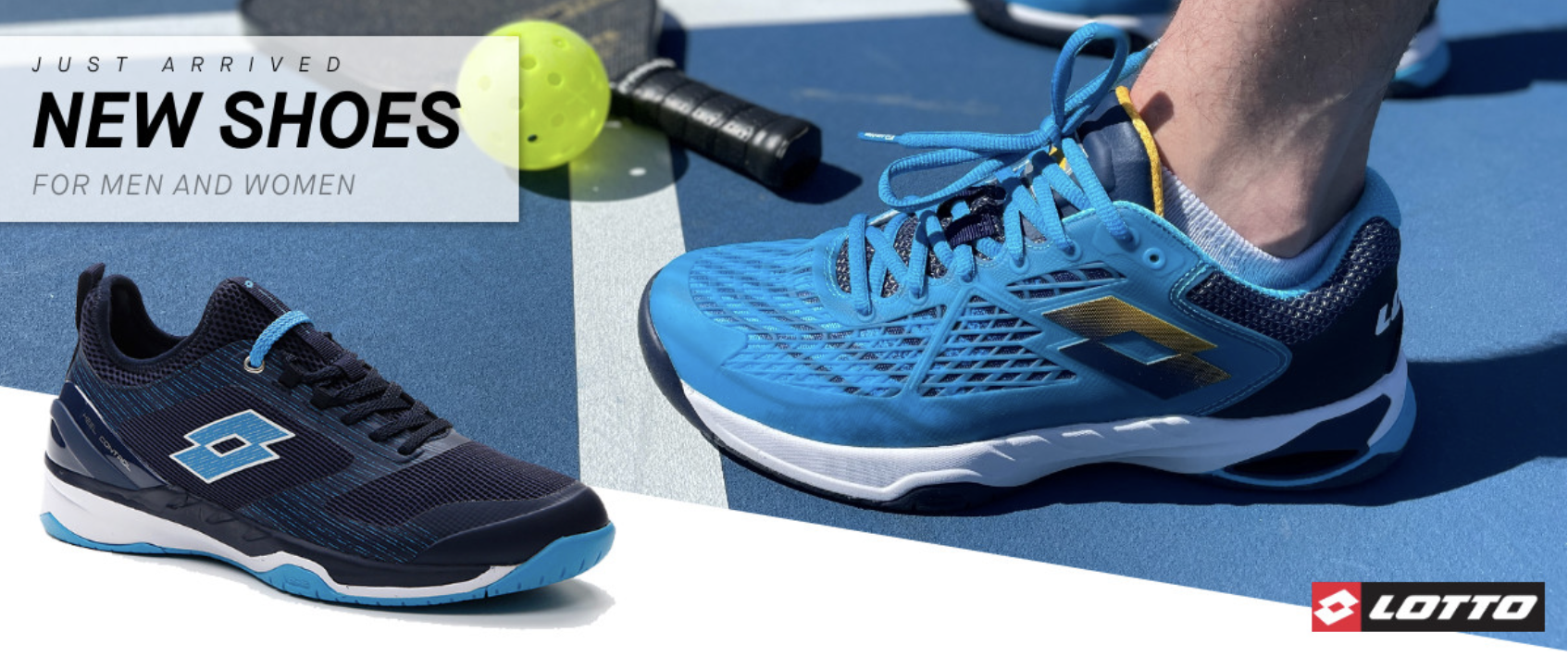 Team Pickleball History
Major League Pickleball hosted its first event in November of last year. Those that attended the landmark event left Dripping Springs knowing that team pickleball had a bright future.
Major League Pickleball expanded in 2022, moving from eight teams to twelve.
At the beginning of 2022, the PPA signed some of the top players to exclusive contracts. These contracts ended up preventing them from playing in MLP events. Just like that, nearly half of the players from the inaugural event were wiped from the league.
A resilient MLP upped the prize pool to $300k for each of its three events in 2022. It was the highest figure in pickleball history, much to the chagrin of PPA-contracted players.
The team model proved to be the most exciting thing in pickleball and MLP set its sights on expansion in 2023. Then came the hailstorm of press releases from new celebrity ownership groups and the creation of the rival, VIBE Pickleball League.
And that is how we got here, to a unified pro pickleball that has the ability to do more for the game than anything we have seen in the past. Buckle up folks, this ride is just getting started.
---
Full Press Release from MLP & PPA:
"We are proud to announce that Major League Pickleball and the PPA Tour's VIBE Pickleball League have agreed to a strategic merger to unify the sport of pickleball as a global, co-ed, team-based league featuring the greatest players, biggest events, and visionary owners. This league will continue to live under the "Major League Pickleball" brand name and format.

"Pickleball is the fastest-growing and most popular participatory sport in America – and soon the world. MLP and the PPA have independently fostered this growth by supporting world class players, driving powerful marketing, and creating unbelievable live experiences. Coming together as one team league allows us to build much bigger events, offer more prize money, enhance player development, pursue larger media and sponsorship deals and, most importantly, grow the game we all love.

"Our league is starting with the best professional players in the world and a group of iconic leaders from sports and business including LeBron James, Tom Brady, Kevin Durant and Kim Clijsters. Just yesterday we announced Anheuser-Busch is our newest team owner – and we are just getting started.

"Today marks a real milestone in the evolution of pickleball. In a world desperate for more social connection and reasons to celebrate, we are so excited for this merger and what it means for our community and our beautiful sport.

Kind regards,

MLP & PPA"