Kevin Durant is the newest team owner in Major League Pickleball. KD's venture capital firm, Thirty Five Ventures, has agreed to purchase an expansion team in the league's second and most exciting expansion.
Along with business partner Rich Kleiman, the two-time NBA champion joins Tom Brady, Lebron James, and former teammate Draymond Green in the league's new group of high-profile owners.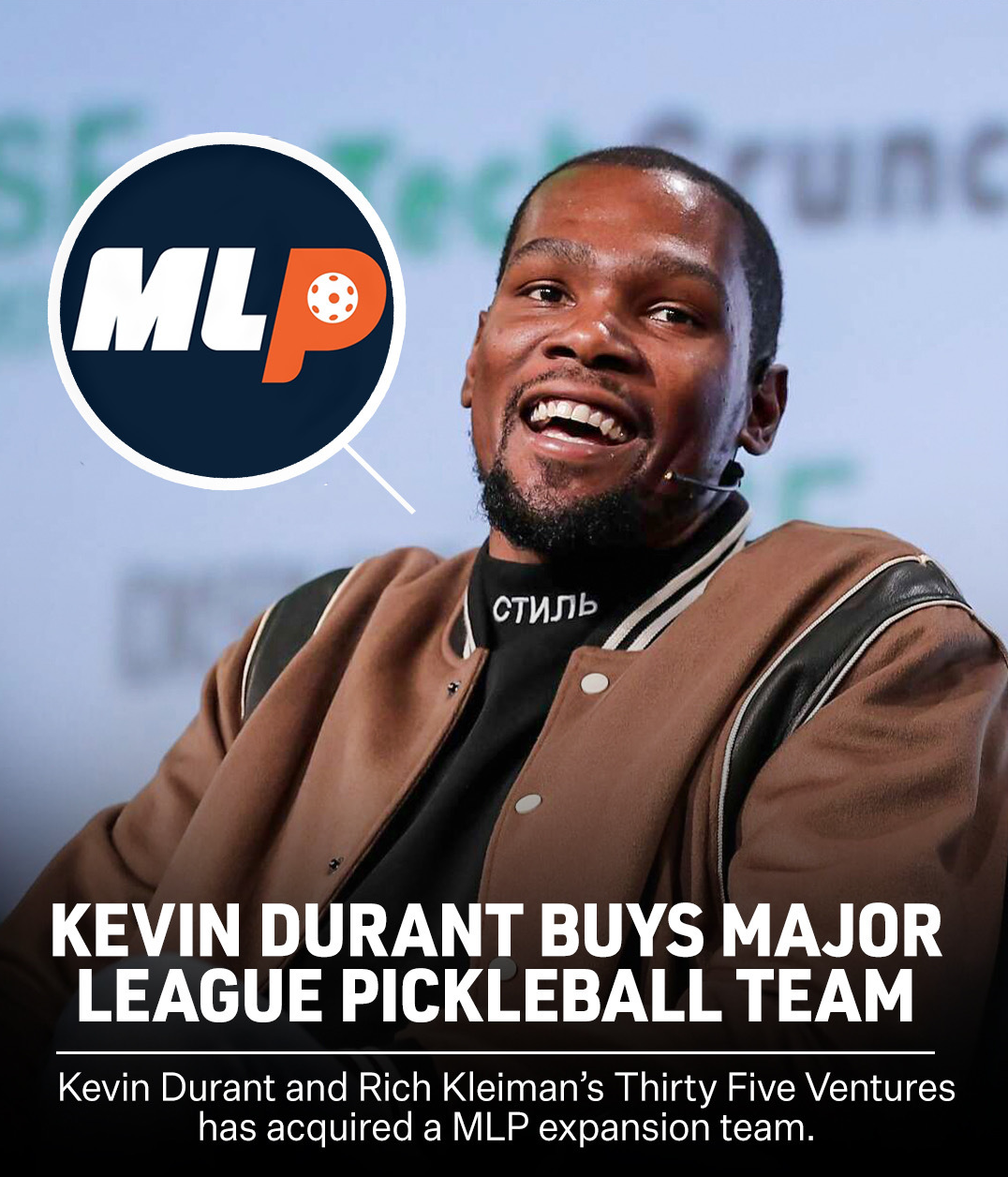 The league began with eight teams in 2021. It expanded to twelve in 2022 adding Gary Vee to the list of owners. In 2023, MLP will feature sixteen pickleball teams and six events spread across the country.
As for Durant, there is no denying his competitive drive. He is known to be ruthless on the court and has built a comparable business reputation off the court.
The Dink's Founder Thomas Shields joined Durant for his pickleball debut last month in Austin, TX.
Durant's 7'5" wingspan is a weapon on the pickleball court. But lucky for him, he won't need to master the game to win a championship. KD and the other fifteen owners will draft their teams later this year.
More Than an Investment
With each expansion, the league has selected to pursue owners that can offer more than just a check. The league is after partners that can help increase exposure and provide a mutually beneficial relationship. Much like King James and TB12, the Slim Reaper offers that in spades.
35V is well-versed in sports entertainment investing and KD's Boardroom is a multimedia company that has experience creating sports-based content.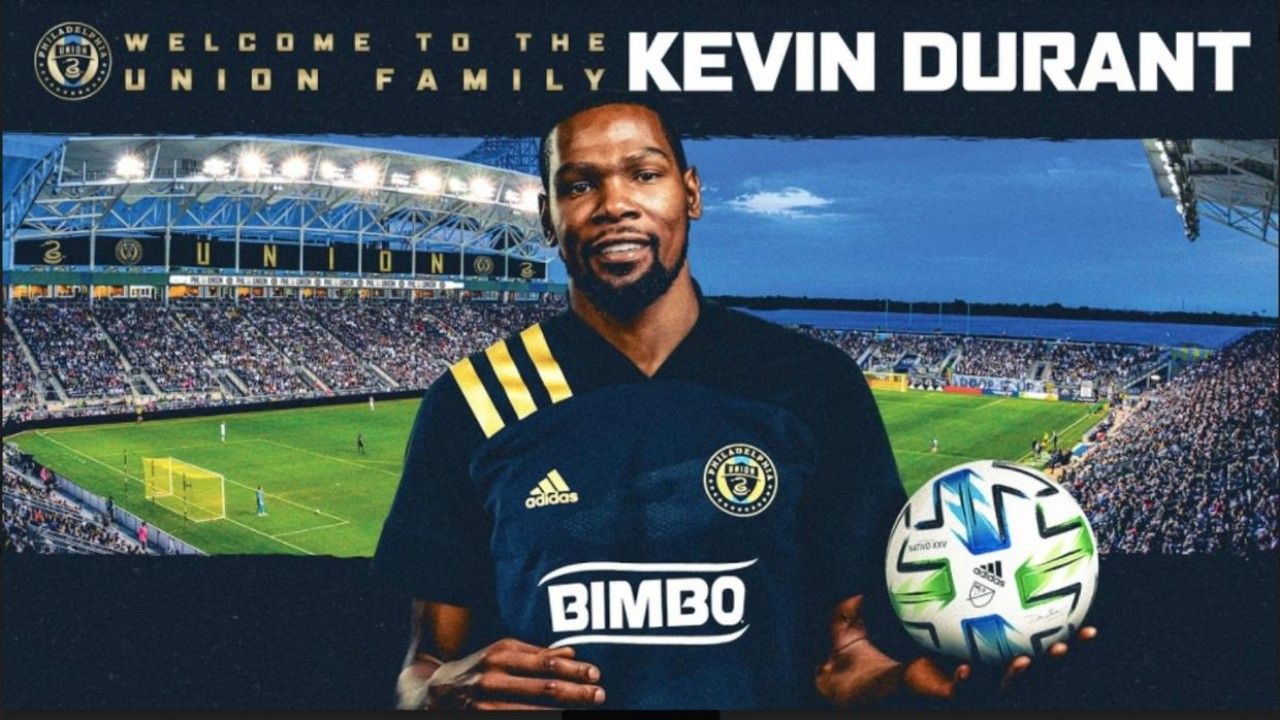 Part of Durant's portfolio involves partial ownership in the MLS's Philadelphia Union, the NWSL's Gotham FC, and the new LOVB volleyball league. With each investment, Durant brings his global reach and community-focused outreach via the Kevin Durant Charity Foundation.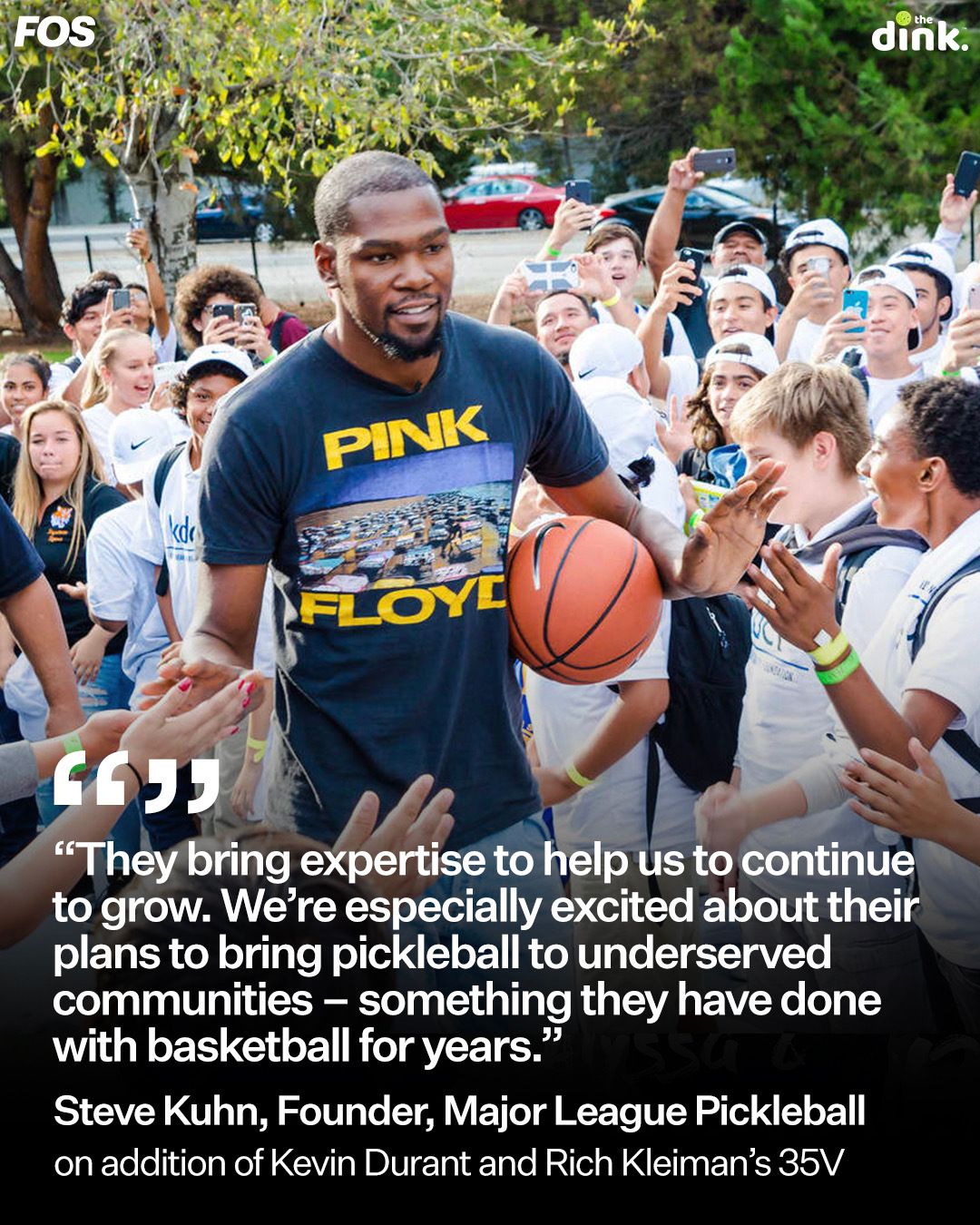 Major League Pickleball will look a little different come 2023, not just because of the new celebrity owners. The format is changing to include more individual competition. The six events next year will include mixed doubles, gender doubles, and singles. More on the changes can be found here.
Major League Pickleball Basics
Major League Pickleball is a team-based pickleball league that currently consists of sixteen teams. Rosters are made up of four players: two men and two women.
The league boasted events with the highest prize payouts in 2022 and will more than double the prize pool for 2023 topping $2.4 million.
Catch MLP live at any of the six events in 2023:

Jan 26 - 29:  Las Vegas, NV - Darling Tennis Center
March 23 - 26:  Mesa, AZ - Legacy Bell Bank Park
June 15 - 18:  Los Angeles, CA - Sherwood Country Club
Sep 21 - 24:  Austin, TX - Pickle Ranch East
Nov 2 - 5:  Bradenton, FL - GT Bray Recreation Center

End-of-Year Championship
Dec 7 - 10:  Palm Springs, CA - La Quinta Resort & Club