This may be one of the most powerhouse pop culture additions to a Major League Pickleball ownership group yet: the Texas Ranchers have announced that Lil Wayne has joined their ownership group.
The rap star will also serve as a strategic advisor, where he'll provide creative ideation and development on future apparel collaborations, in addition to helping build pickleball courts in underserved areas.
"Pickleball is the moment and I'm excited to be part of the Texas Ranchers ownership group," said Lil Wayne.
"I've enjoyed watching and couldn't pass up the opportunity to join this team of owners."
In addition to Mr. Carter himself, the Ranchers have announced a slew of other notable owners spanning professional sports, fashion, business, music and entertainment:
Singer-songwriter and rapper The Kid LAROI
Sports Commentator and former NFL athlete Emmanuel Acho
8VC Venture Capital Partner Alex Moore
LA Clippers owner and CEO of Verbena Road Holdings Dennis Wong
Real Estate moguls Richard & Pam Squires
Co-Founder of WordPress Matt Mullenweg
Indian Business Tycoons and Owners of the Essar Group The Ruia Family
CEO and Founder of Levitate Foundry Steph Liu
Lil Wayne's role
According to Ranchers co-owner Ted Moskovitz, this isn't just another celebrity announcement.
"This celebrity is actually taking on a role in the company, coming in as a creative advisor to help run creative direction for us and designing multiple sets of merchandise," Moskovitz says.
He'll also support after school programs, working with business partners who have agreed to donate pickleball equipment to underserved communities.
"Lil Wayne is a culture creator. When we learned he loved pickleball, we jumped on the opportunity to bring him into the ownership group," says Evan Floersch, CEO & Founder of Texas Ranchers.
"We hope to continue to inspire young kids to take up this sport, in communities around the world, mirroring the impact he had on skateboarding culture."
---
Speaking of an Austin-based company...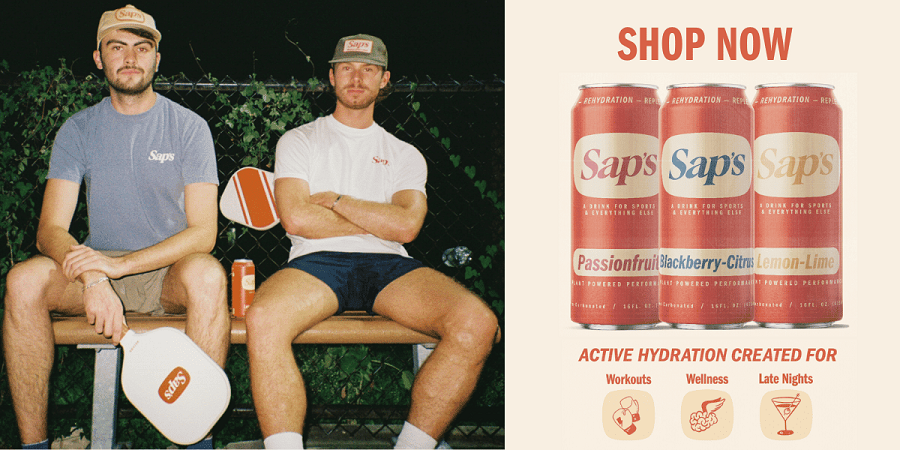 Sap's electrolyte drinks: the difference-maker in peak workout performance. Visit sapsoriginal.com and use code DINK20 at checkout!
---
Texas Ranchers are on a roll
Earlier this year, the team announced another diverse array of investors from across industries, including 1 ranked golfer in the world Scottie Scheffler; Award-winning country music star Zach Bryan; Dallas Cowboys linebacker Micah Parsons; and more.
Read Next: Pickleball Won't Be at the 2028 Olympics...But Somehow, Flag Football Will Be
The team's roster currently includes Dylan Frazier (DUPR 6.83), Jorja Johnson (DUPR 5.72), Lauren Stratman (DUPR 5.62), and Travis Rettenmaier (DUPR 6.73). Their team DUPR score is 24.90.
---