The Dink is coming to you LIVE from the PPA Atlanta Georgia Open. The perfect place to stay updated on matches, standings, and more.
Check out our livestream on Facebook here!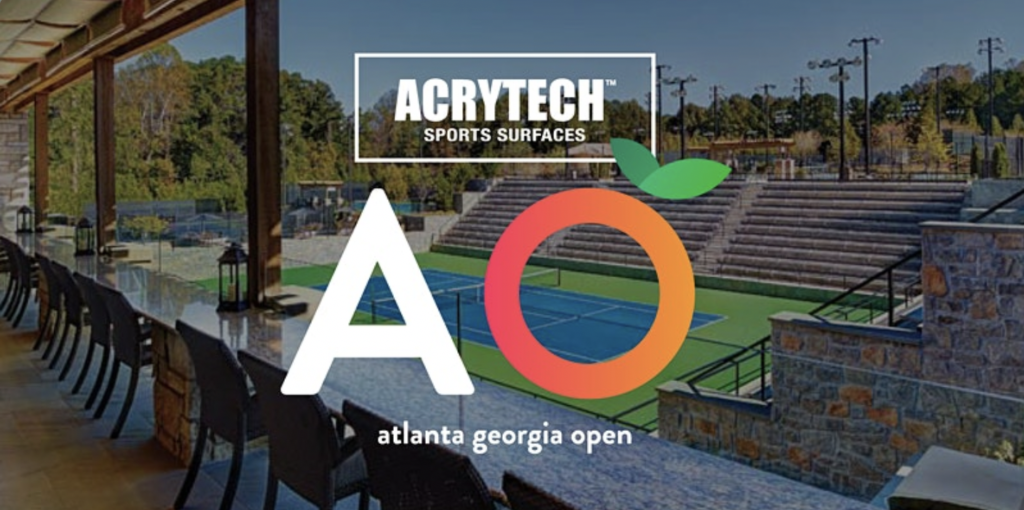 8:45 AM – First round Men's Pro Singles of matches in this 42 player draw wrapping up! Rafa Hewett drew a red hot Jack Foster, fresh off his impressive APP Cincinnati results. Their back and forth match went three games (9-11,11-2,11-8). Afterwords Rafa walked over and commented to Zane "Alright I made him tired for you"
Zane/Rafa second round match coming up soon!
9:00AM – Grant Bond/William Sobek approaching the 1 hour mark as these young touring professionals battle back and forth for the opportunity to possibly face Tyson McGuffin in the second round.
9:30AM – Ben Johns playing with a new style of his signature Franklin paddle. Could be just a new color scheme or perhaps a secret prototype? The best player in the world getting improved equipment could be scary.
10:05 AM – Zane's Z-saw serve really working against Jack Foster in this second round match! He scored at least five points in the match directly off serve, including one ace. No problems for Mr. Navratil as he moves on (11-8,11-3)
10:35
It took Kyle Yates 14 points to beat John Cincola in a game 1 that featured many close line calls. Game two was a different story as Kyle's consistency reigned supreme (11-1). John debuting a brand new all black Engage paddle.
Watch the livestream on Facebook here!
11:45
New paddles are the talk of the tournament so far as Tyson McGuffin is on center court with his new Selkirk Electrify paddle. Clouds rolling in and wind coming into play as these players advance deeper into the draw. The Women's Pro Singles draw just started at 11:30.
2:30
Not many surprising results thus far on Day 1 at the PPA Atlanta Georgia Open.
Both Men's and Women's brackets have been mostly chalk.

One result that stands out on the Men's side is Anderson Scarpa knocking off both Spencer Smith and Tyler Loong. A very successful day for Mr. Scarpa, a native of the United Kingdom.
Just spoke with Catherine Parenteau about her match with Simone Jardim. "I was up 11-2, 2-0 and then she pulled out."
Catherine is moving onto the Gold Medal final on Sunday after a retirement from Simone.
She will face Lea Jansen, who is surely riding high, looking for her second singles gold medal in a row. Lea Jansen won the APP Cincinnati Women's Pro Singles draw last weekend.
4:25
Players perspective: Tyler Loong had some great insight when I asked him about the play today. "The courts are playing really slow, serves aren't going to jump as much. They were all just resurfaced so they're really gritty and it slows the ball down"
Jocelyn Devilliers just wrapped up the final pro match of the day as he earned a Bronze medal against Zane Navratil. We'll be back tomorrow with Mixed Doubles blogging live from Atlanta