By now, we're used to the pro leagues trading announcements. Hot on the heels of yesterday's MLP investor news, the APP has released an open letter to the pickleball community affirming their existence moving forward.
"The APP is here to stay," the letter opens. "Whatever people who want us out of the way are saying, the APP has an exciting future ahead," it says, seemingly in response to rumors that APP could eventually fold to MLP and the PPA Tour now that their team leagues are merging.
We recently reported that the APP was 'hitting pause,' and dropping any new player negotiations for the time being. We can't speak for the APP, but this letter does appear to be riddled with subtext.
Consider the line, "we believe that inclusivity beats exclusivity, every single time. We believe that people should be able to compete where they want, when they want."
The recent creation of PPA-MLP tour cards for pro athletes subjects gold card players to tour exclusivity. The PPA also announced a slate of players signings last week, including a handful of players considered to be APP Tour loyalists.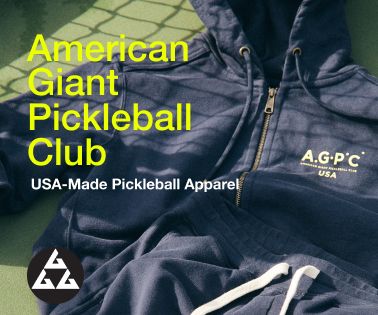 Unsurprisingly, the letter also hints at more major announcements to come:
"The APP is excited about what lies ahead in 2023...we are excited to share the plans we are working on now with the whole pickleball community."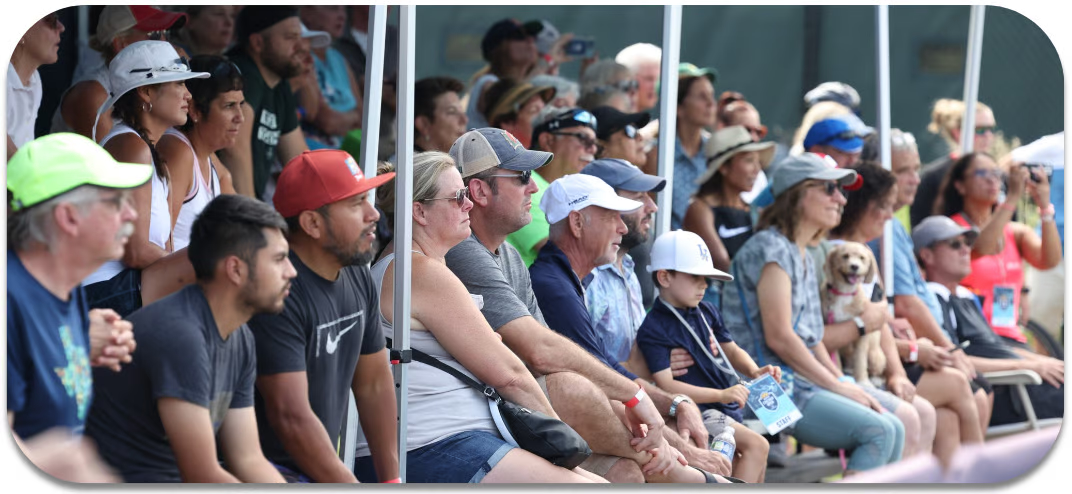 And, there are many within the pickleball community celebrating the positive outlook as the APP Tour has long been (in pickleball years) considered a staple of the community.
Throughout the Tour Wars, the APP was often pegged as the 'nice guy,' and many of their staff are known by name throughout the picklesphere, particularly Founder Ken Hermann.
So, it sounds like the APP Tour ain't goin' anywhere, and as usual our stance is: the more pickleball, the better. You do you, APP.
The Full APP Open Letter: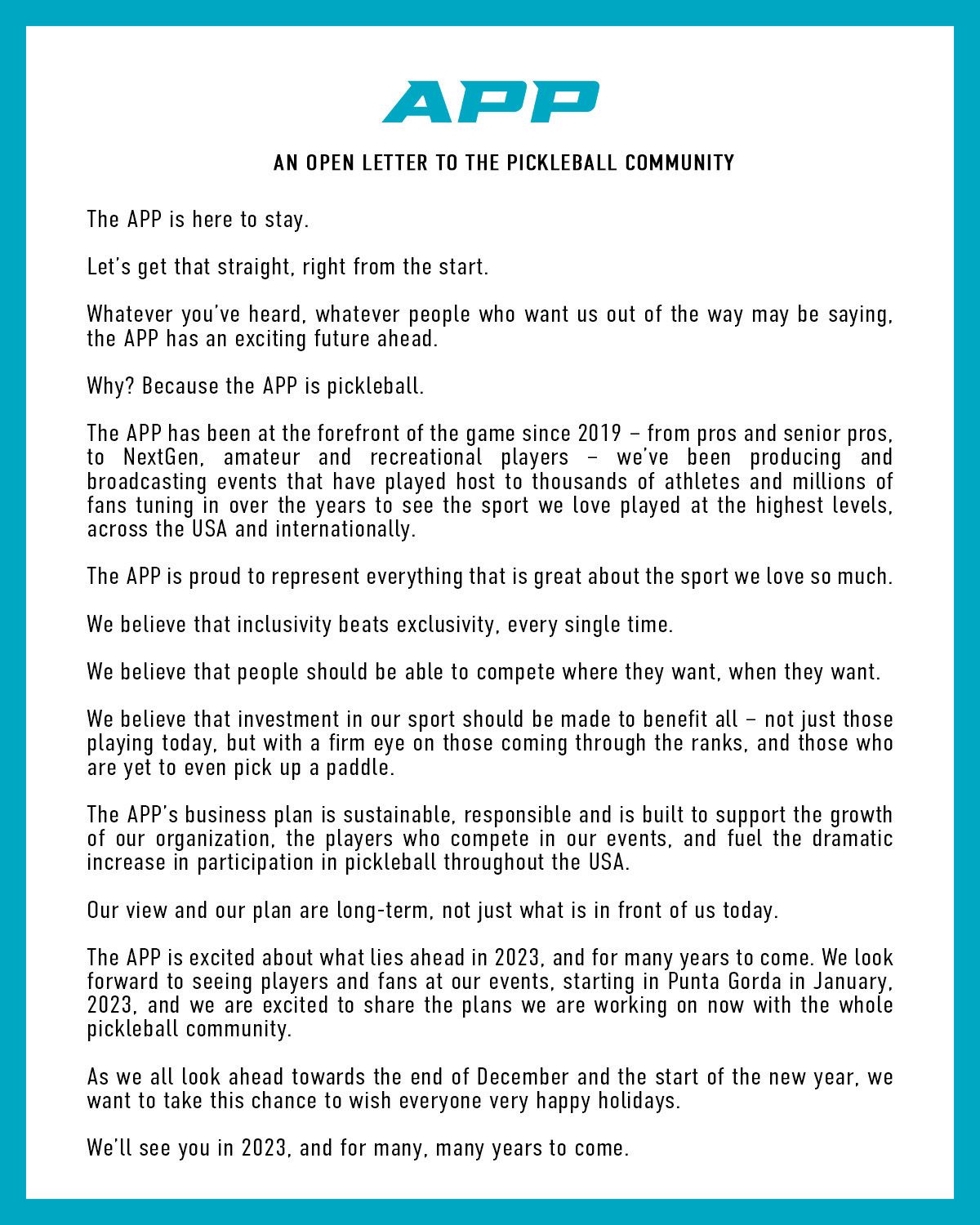 Check out our recap of the APP's 2022 season in a recent issue of The Dink Newsletter.
If you want to keep up with everything pickleball, you've got to sign up for our newsletter. We break news faster than anyone in the game. Subscribe below: