Ok ok, before we get into it. Our Holiday Gift Guide is here. Get the pickeballer in your life (and yourself, too) a gift that they'll actually use.
Now that we got our biz out of the way, let's talk about the biz of pro pickleball. Two big updates yesterday, though one is more so conjecture at this point. But let's start with that one because it's the most interesting.
The APP has apparently halted pro player negotiations and essentially hit 'pause' on its path forward. Amidst the chaos of PPA and MLP joining forces, the formation of 'tour cards' and as recently as yesterday, the unveiling of a new senior tour (the second aforementioned 'development'), the APP needs a breather.
Update: The APP still plans to hold 2023 events as scheduled and will honor pro player contracts that have been inked. They will cease ongoing negotiations. 2024 and their path forward remains foggy.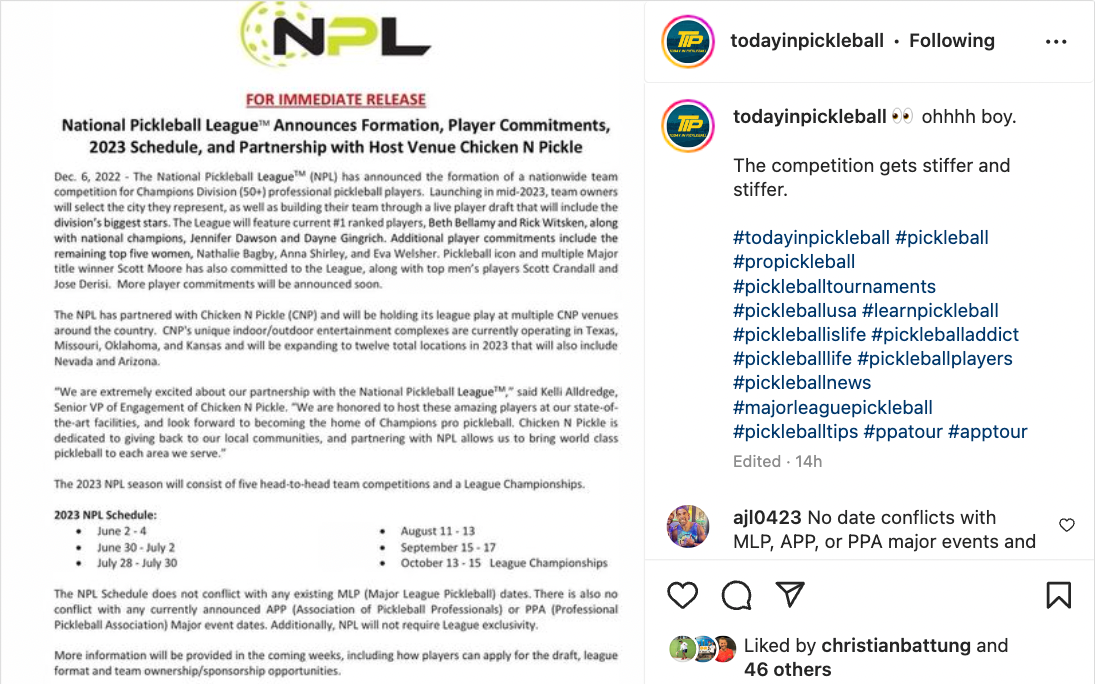 But this comes on the heels of their whispers of a 'major TV deal,' which included 500+ hours of both OTT (streaming) and linear (traditional TV) broadcasting. We had heard a number of other developments as well, but those were unofficial and we agreed to keep them 'off the record.'
But it was enough to believe that the APP was going to make a capital-intensive push to compete for their slice of the pro pickleball (side note: autocorrect as stopped flagging 'pickleball' as an error. Nice.) pie.
And, if you read The Dink Newsletter (subscribe) - which if you don't at this point, we seriously question whether you even like pickleball at all - you would have read this last week:
The MLP and PPA Tour alliance left the APP Tour in the cold. But reinforcements are coming from an unlikely place: tennis.
The APP Tour is expected to announced its partnership with Universal Tennis Ratings (UTR) this week. UTR is a global system that rates players independent of age, gender, or location.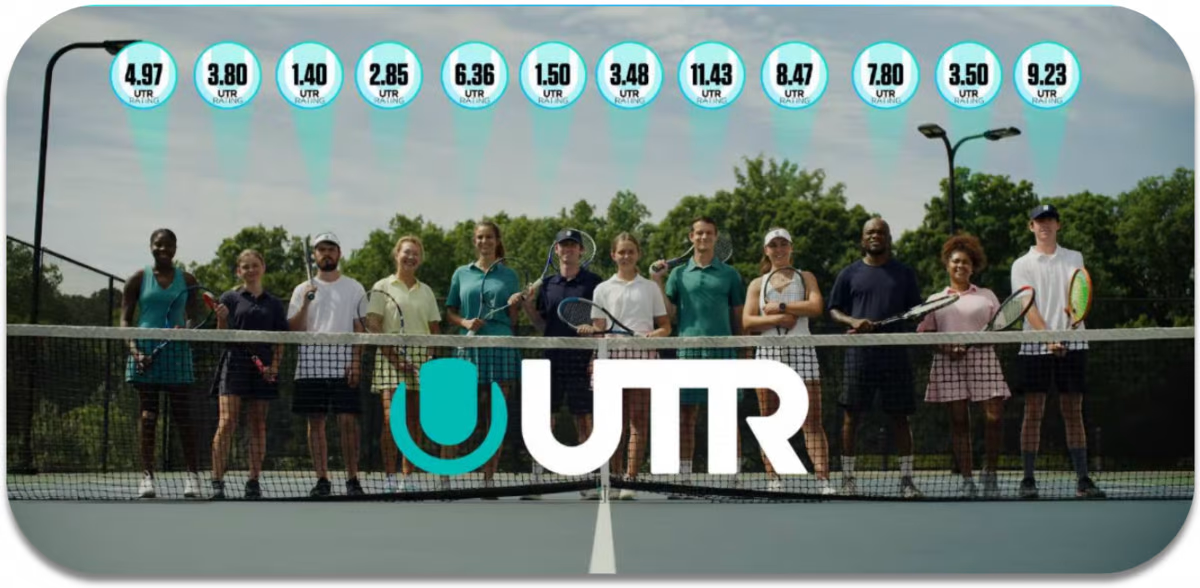 The APP held a players meeting with both APP and UTR execs to discuss the roll-out and implications of UTR's arrival. They also discussed the PPA & MLP's attempt to sign players to exclusive agreements and what choices the players have as pressure increases. The idea of a players union once again rose to the surface (we've heard that before).
At one point on the call, it was acknowledged that one of the participants' usernames bared a striking resemblance to the name of an MLP or PPA official, though we are not sure which, who was listening in. All of this in addition to the rumors of APP's mega broadcasting deal, which includes hundreds of hours of both streaming and linear broadcasting, seem to have reignited the original pickleball rivalry: PPA vs APP.
Short break in the action to offer you 10% off at Fromuth Pickleball. Use code 10DINK.
But, Alas...
It seems the PPA & MLP progress was too much to handle, and the APP is temporarily waving the proverbial white flag.
One important note is that the looming threat (albeit a peripheral one, if anything) of the APP provided non-PPA pros valuable leverage as they negotiated their futures with the PPA. If all of this is true, the PPA just won a massive hand in this game of pro pickleball poker.
Also important to note: the PPA and MLP contracts remain completely separate things. But of course, one would be naïve to think that a player who cozies up to the PPA wouldn't have an easier time navigating MLP (also conjecture based on nothing concrete. Journalism.).
As we all know, pickleball time is similar to dog years. Everything just moves so damn quickly. I mean, remember this gem. That was in June. Of course, we'll keep you updated here and via the Newsletter, so subscribe below to stay on top of it all.