It seems like everyone has a pickleball shopping guide these days. Even Good Housekeeping hopped on the bandwagon! We're not complaining – if anything, this is only a sign of growth for the sport.
But there's one problem: where are all the pickleball gift guides for serious players?
Anyone can toss together a few paddles, bags, and knee braces and call it a day. But we wanted to provide some unique pickleball gift ideas for the serious player in your life.
We hope these pickleball gift ideas bring your giftee joy and happiness in the new year:
Put a Pickleball Card Game in Their Stocking
Let's face it: even the most dedicated players can't always make it to the court, especially when the weather turns foul.
This fast-paced, addicting card game brings the excitement of Pickleball to the table. The object is to create tricks equaling – you guessed it – 11 points. It's easy to learn and will prompt players to collect dinks, blocks, smashes, or the coveted ATP.
Give Them The Gift of Wellness with Cold Plunge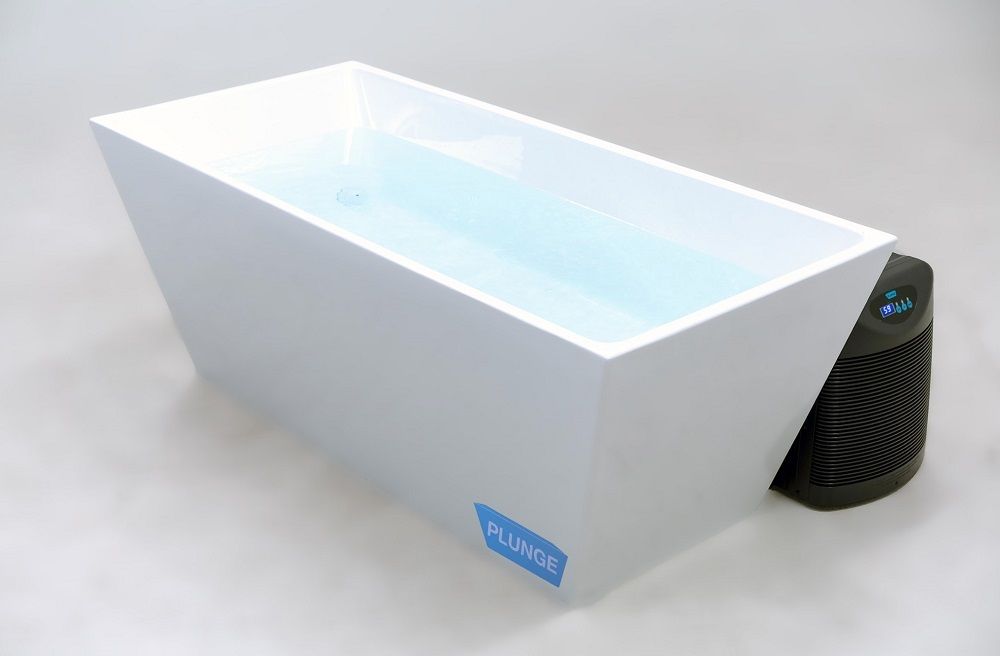 Have you heard of cold therapy? It's known to reduce inflammation and pain by constricting blood flow to the muscles. But it's also a technique used to improve overall mood, sleep, cardiovascular health, and more.
We know this sounds like the opposite of a hot tub – and in many ways, it is – but the science is sound, and it's great treat for athletes.
Learn more here (use code "dink150" for $150 off!)
Protect Their Eyes with RIA Eyewear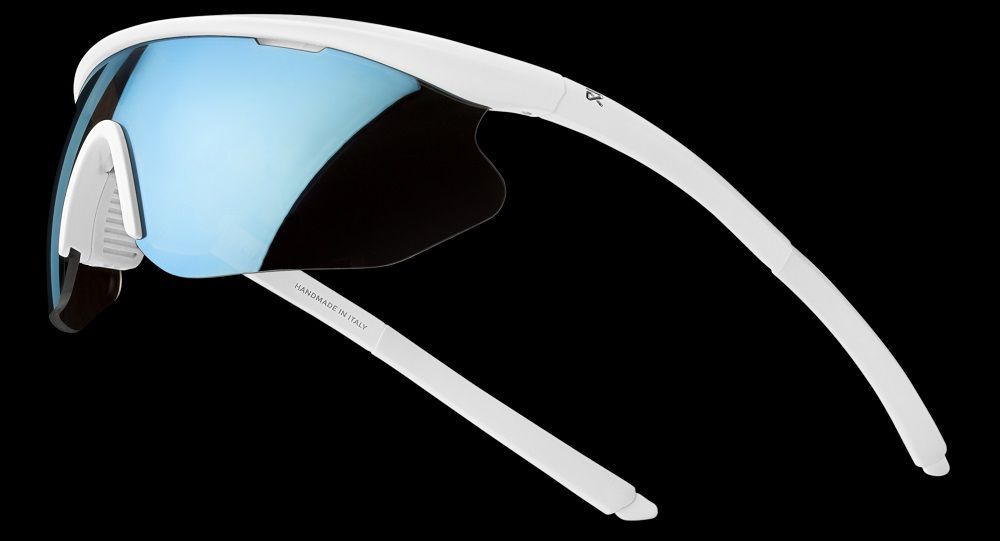 We don't want to be a bummer, so let's put it this way: wearing protective eyewear is one of the most valuable pickleball safety tips we can provide.
Whether or not your giftee wears prescription glasses, getting them some protective eyewear this holiday season will guarantee their safety AND their style in 2023.
This brand touts itself as "the official eyewear of USA Pickleball," and if it's good enough for them, it's good enough for us! Pickleball eyewear makes an excellent, practical gift, especially for players who hit the court every day.
Put Wings on Their Feet with Pickleball Shoes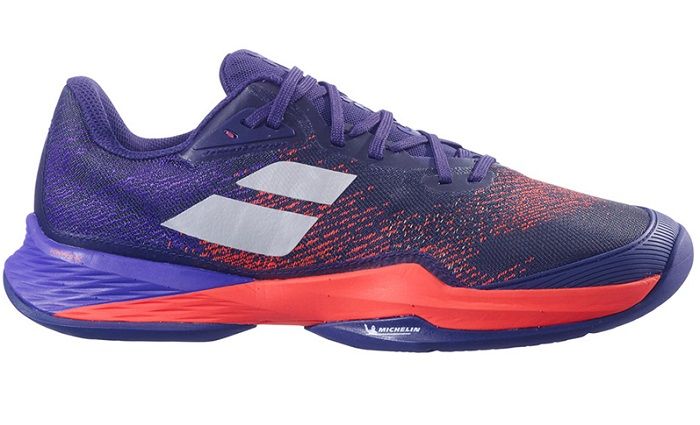 Another practical gift for people who take pickleball seriously: shoes. But not your average sneaker; a shoe designed for pickleball players.
Fromuth has several pickleball-focused shoe brands (including the one pictured above, #1 Ben John's shoe of choice!) in stock in a full range of sizes. These models feature enhanced shock absorption, support, and durability.
Help Them Represent Their Sport with Unique Designs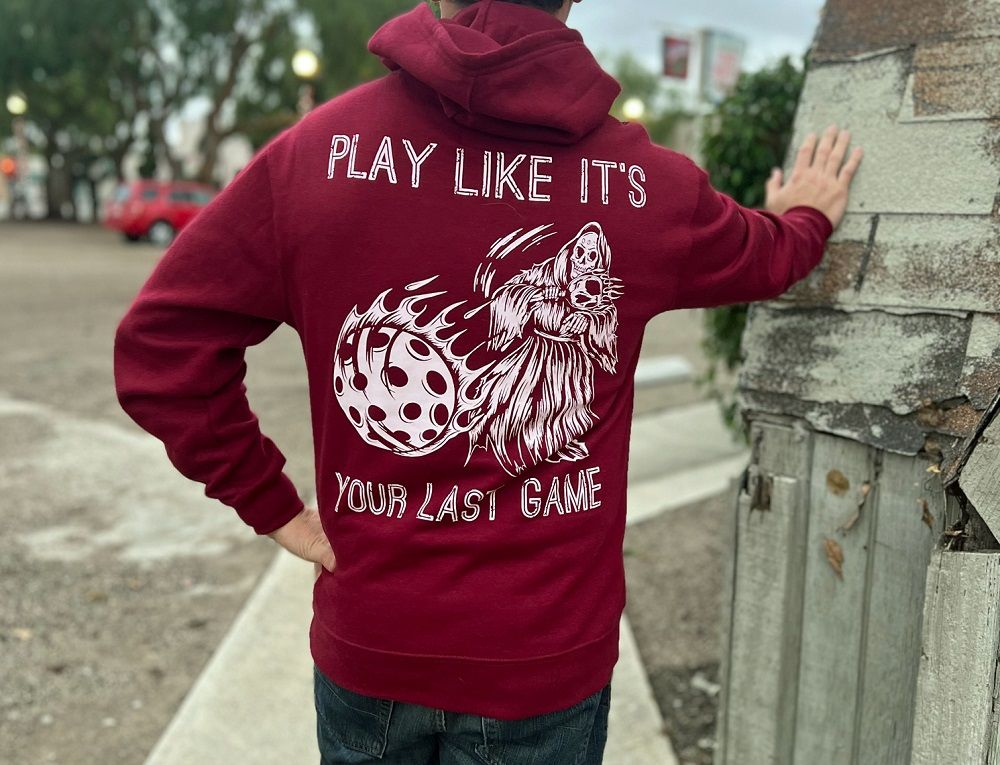 You need a unique pickleball gift? Check out RND Streetwear, a brand focused on providing pickleball-themed streetwear with awesome designs.
RND's designs are personal, edgy, and never boring.
Gift Them the Ultimate Tournament Bag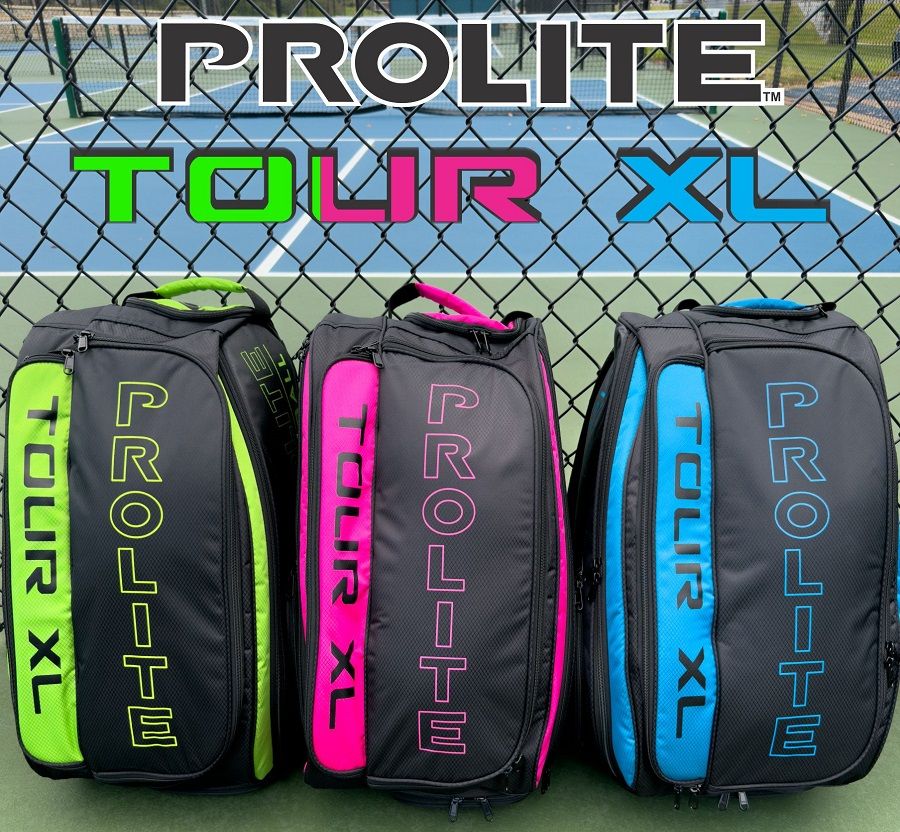 We've all seen those slim sling bags, and to be honest, they do serve an important purpose. They carry a couple paddles, a handful of balls, keys and a sweatshirt pretty well...but once your giftee starts going to tournaments, they're going to want something larger.
The PROLITE Tour XL Bag fits up to 10 paddles into the two main compartments with one compartment featuring Climate Control Technology to keep your paddles protected from the heat or keep your food, snacks, and beverages cool. An inside mesh pocket and an outside zippered accessory pocket gives you quick access to your smaller essentials.
Buy it here
Help Them Master Their Spin with TopspinPro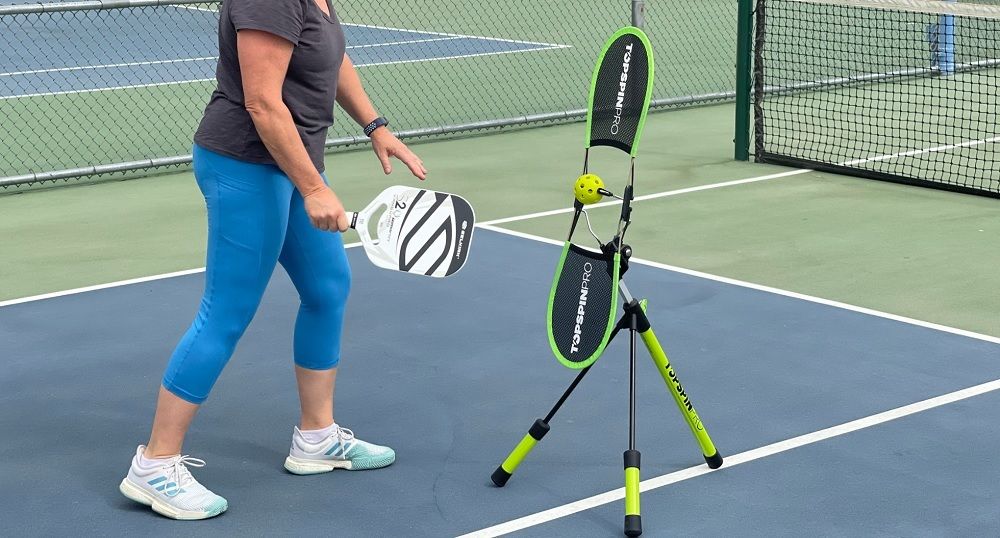 Have you ever tried to explain exactly how spin works? It's difficult to teach spin techniques. Thankfully, there's a product for that.
TopspinPro was developed for players at any level who wish to develop reliable serves, powerful controlled groundstrokes, and topspin volleys like the pros.
Rejuvenate Their Bodies & Minds Off-Court with Organifi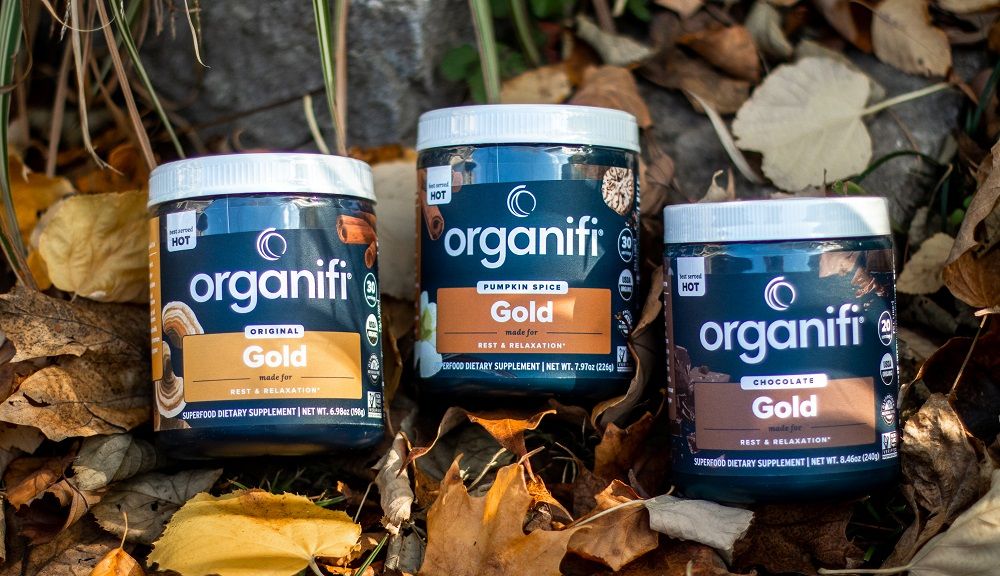 We could all use a bit more R&R, but pickleball players who devote lots of time to the game probably need it more. If only there was a product that promotes restful sleep, nourishes the body, supports relaxation, all while tasting great...
...Of course there is. Organifi makes what is essentially a "healthy hot chocolate" designed to be consumed before bed. It makes for an excellent recovery ritual for those who could use a little extra self-care – especially as temperatures drop.  
Keep Them Swinging Like McGuffin with a Selkirk Power Air Paddle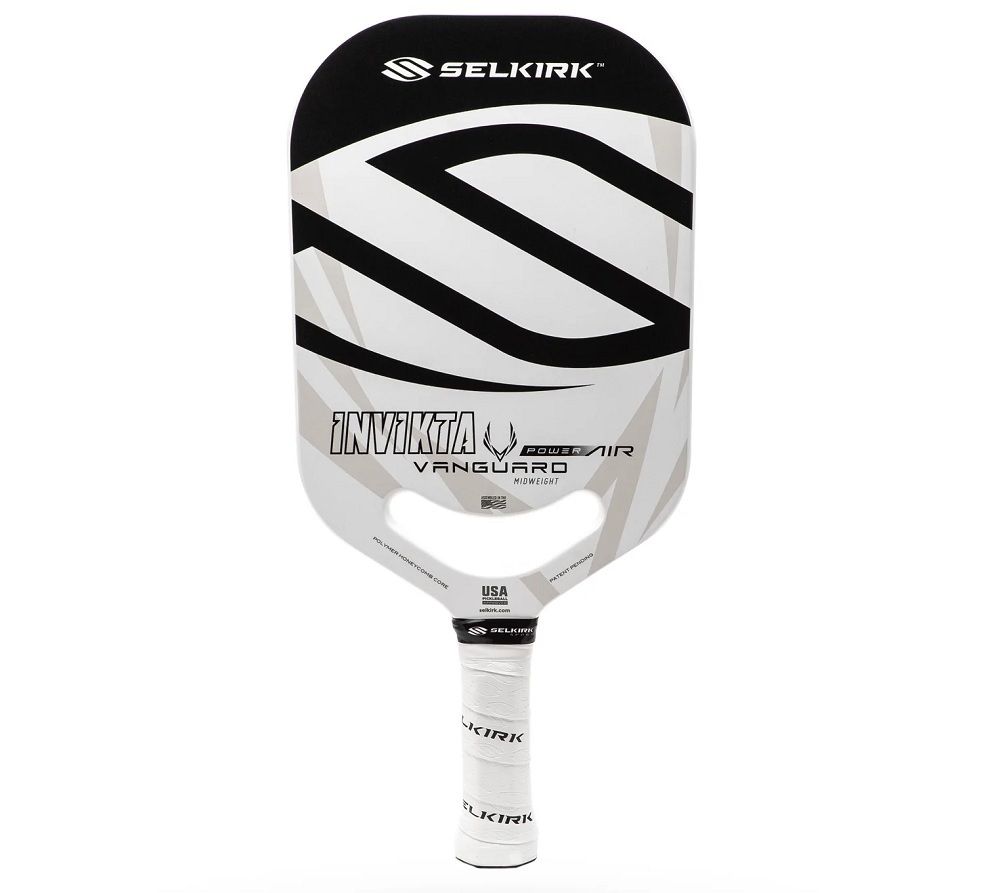 There are plenty of paddles on the market, and we honestly cannot say that one size, brand, or style will fit every need. That's simply not possible, so you should always consider a player's needs and play style against paddle features (read more here).
But Selkirk sponsors some of the hottest players in the game right now, such as the electrifying Tyson McGuffin. Their Power Air Collection was created to meet player need for both spin AND power, featuring an edgeless design in multiple weights and shapes.
Bedazzle Them With Pickleball Jewelry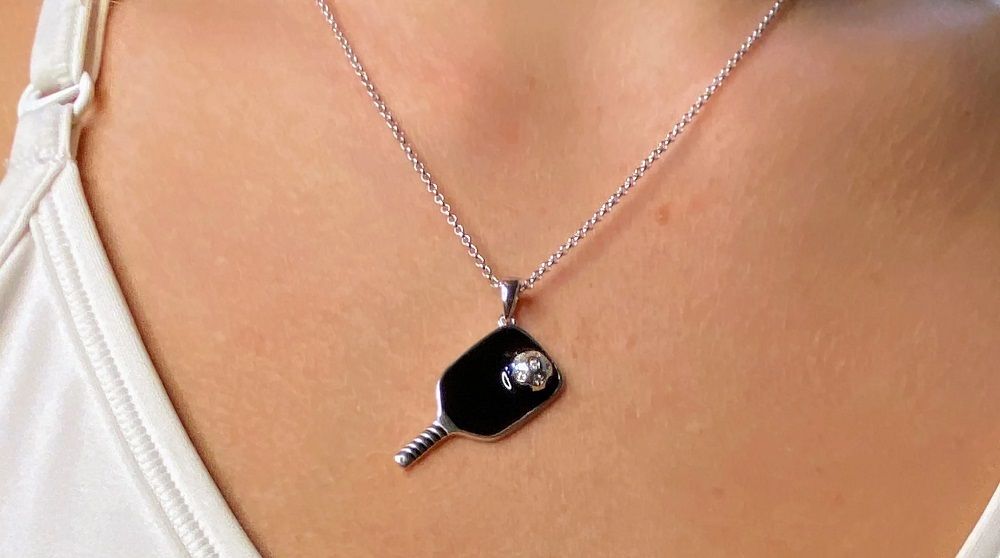 Jewelry is usually a safe bet gift – even more so if it's pickleball themed.
Happy Hit makes several iterations of a sweet paddle design necklace, bracelet, earrings, and even a ring.
Check out their entire line here
Give Them Eternal Warmth with an American Giant Hoodie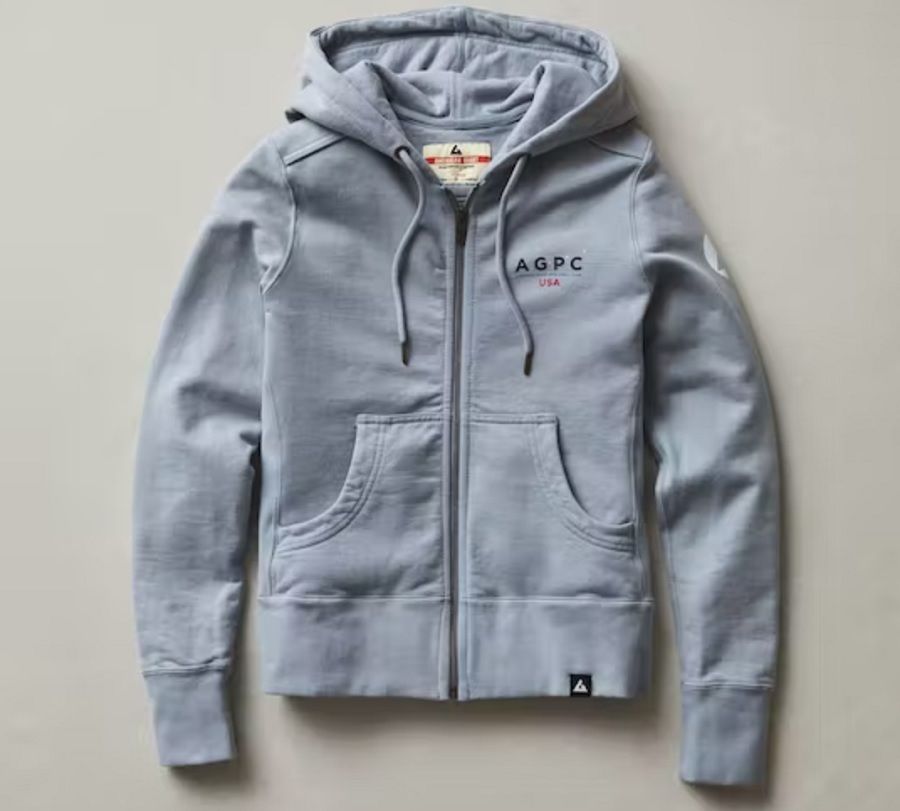 This brand is known for weaving ultra-durable hoodies. Is your giftee the type of person who will own a hoodie for over 20 years if they like it enough?
This gift is a no-brainer for playing in chilly weather.
Give That Very Special Someone the Ultimate Pickleball Experience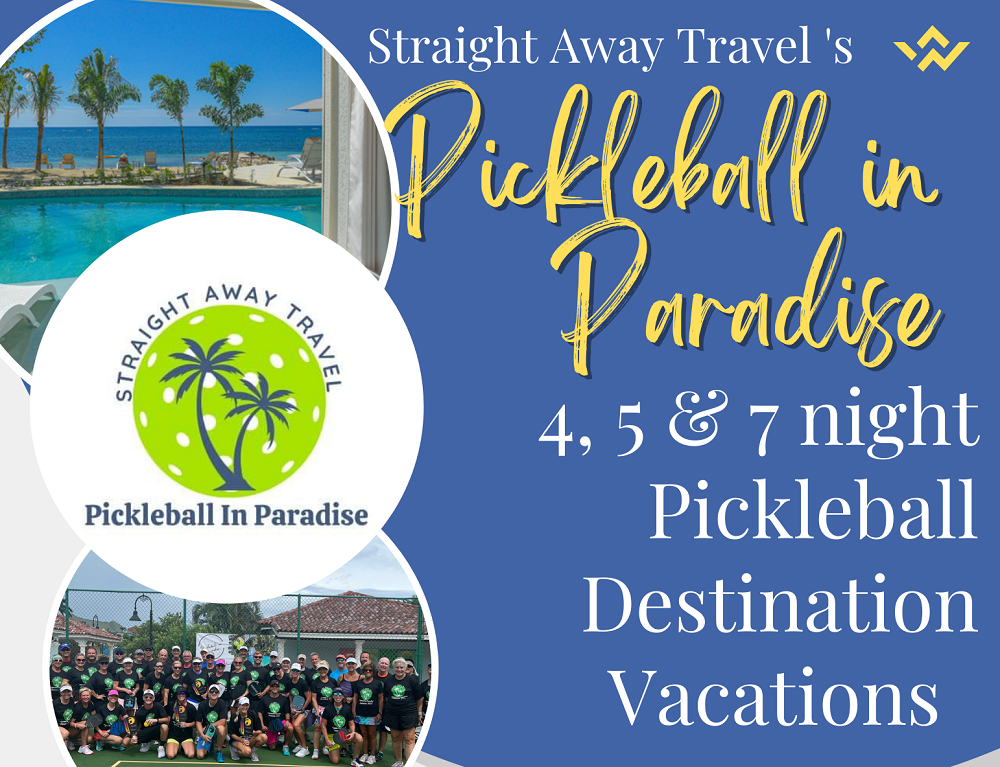 For the person at the very top of your "nice" list, we've got the end-all be-all of pickleball gifts: a pickleball trip.
What might that entail? Glorious Caribbean weather, a custom-tailored itinerary, and of course, plenty of pickleball.
This is obviously a lavish gift to bestow on somebody – perhaps it also could be something you and a group of your closest pickle-friends decide to split. Either way, we're sure it will result in memories that last a lifetime!
Whether you want paddle reviews, more gift guides, or fresh pickleball news, The Dink Newsletter has you covered. Subscribe now: