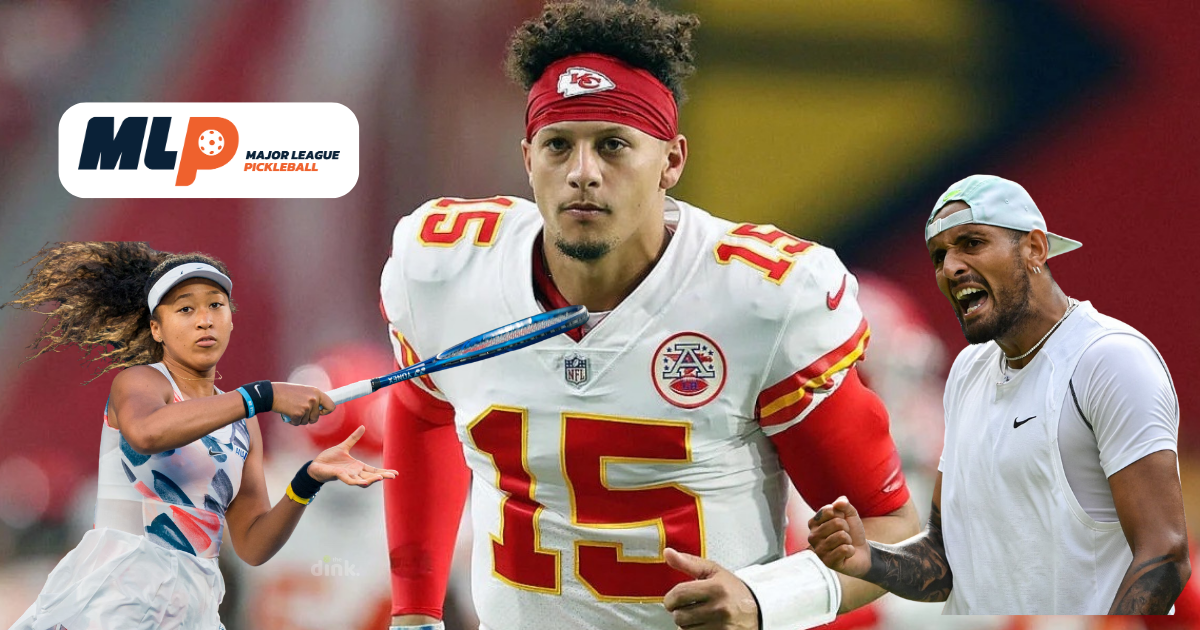 According to Forbes, Patrick Mahomes, Naomi Osaka and Nick Kyrgios have all been announced as team owners in Major League Pickleball. They join the ranks of celebrity athlete owners Tom Brady, Lebron James and Kevin Durant. It appears owning a pickleball team is the must-have investment for 2023.
The new team will be based in Miami and be controlled by a rather large investment group. "NBA super-agent Rich Paul, billionaire tech founder Soichiro Minami and Matthew Pritzker, a member of the billionaire Pritzker family" will join Osaka, Kyrgrios and Mahomes in the deal.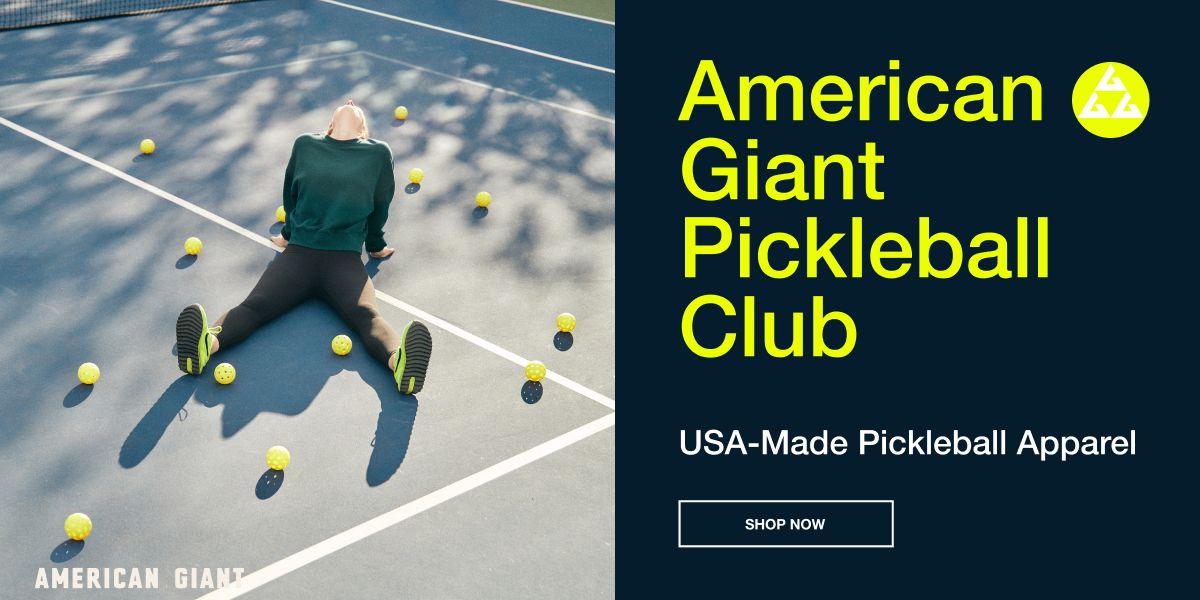 Take 20% off your first order from American Giant Pickleball Club with code DINK. Each durable, cotton piece is designed to breathe, stretch, and hold up to your hardest hits.
As the league stands there are seven teams with owners that have not yet been announced. As far as the sports world is concerned we're running out of names that can compete with the likes of Lebron James and Patrick Mahomes.
Read more here: Major League Pickleball outlines format for 2023
Diversifying Investments
According to Forbes, Osaka has ranked as the world's highest-paid female athlete for three straight years. This comes mostly from investments that have been made off of the court including her own skincare line, production company and ownership in the National Women's Soccer League among others.
In 2020 Mahomes signed the biggest contract in NFL agreeing to stay with the Kansas City Chiefs for 10 years at the tune of $450 million. Mahomes is an outspoken pickleball fan and has been dinking with other Cheifs players at the KC-based Chicken N Pickle for years.
Pickleball will need to be played in stadiums to account for the massive names now associated with the game. It's hard to imagine all of the league owners and investors in a single room but leave it to pickleball to bring everyone together. An early step to a grander stage is the use of Mandalay Bay to host a pickleball festival this weekend.  
Read the full Forbes article here.
The PPA Tour will host their Team Championships in Las Vegas starting tomorrow. The event is a stand alone event and involves some of the biggest names in American tennis, John Isner, Jack Sock, Donald Young, and Sam Querrey.
The MLP Draft results will be revealed Thursday Dec 15 at 9pm ET on the Tennis Channel. It is assumed that the news of Mahomes, Osaka and Kyrgios will be announced at the event as well.
MLP 2023 Mock Draft Sneak Peek
The six MLP events in 2023 will start in January and end in December. Two season championships will be hosted at Lifetime in San Clemente, CA.
2023 Schedule
Jan. 26-29 – Mesa, AZ – Legacy Sports USA
March 23-26 – Daytona Beach, FL – Pictona at Holly Hill
June 15-18 – San Clemente, CA – Life Time Rancho San Clemente
Season One Championship: Monday night, June 19
Re-draft, all teams move from Premier to Challenger and vice versa.
Sept. 21-24 – Atlanta, GA – Life Time Peachtree Corners
Nov. 2-5 – La Quinta, CA – La Quinta Resort & Club
Dec. 7-10 – San Clemente, CA – Life Time Rancho San Clemente
Season Two Championship: Monday night, December 11
To keep up with the latest in all things pickleball follow the dink on Instagram and Twitter. Be sure to subscribe to The Dink Newsletter to get updates directly to your inbox.