Pro pickleball is back with a vengeance, at the APP ProXR Casa Grande.
We've got mixed doubles Friday 12/3 followed by men's and women's doubles on Saturday, 12/4, and men's and women's singles on Sunday, 12/5. Arizona is currently two hours behind the East Coast so the events will be starting at 10 am EST each day.

The Casa Grande Open will be hosted at the Palm Creek Resort, a 55+ resort located about an hour south of Phoneix. Palm Creek has 32 pickleball courts on-site and will have you forging your birth certificate to join the community.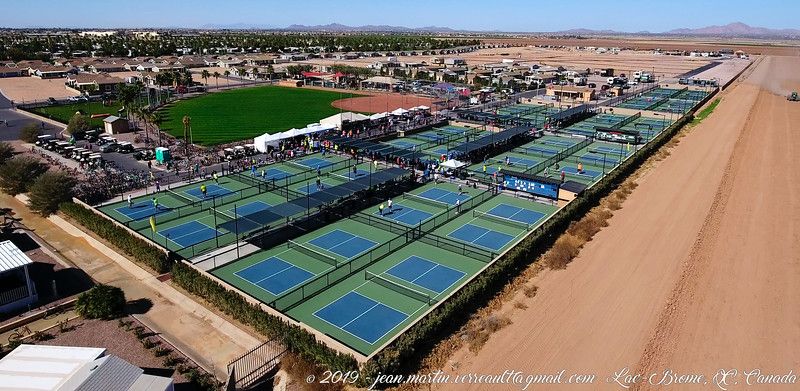 Let's take a look at the stacked field we have competing this weekend starting with mixed doubles
Mixed Doubles

The Newman's are petitioning to have a city called Newman established in Arizona where they dominate the pickleball scene. They are jumping into the APP event where they would normally be the favorite. But this week we've got Andrea Koop and Ben Johns giving a team BLQK encore. I expect these two teams to meet in the final. Third place is up for grab with some unique pairings in the field. Singles standouts Zane Navratil, Ryan Sherry, and Frank Anthony Davis will all be playing doubles this weekend and could shake up the field.
🥇Andrea Koop & Ben Johns
🥈Lindsey Newman & Riley Newman
🥉Lea Jansen & Dekel Bar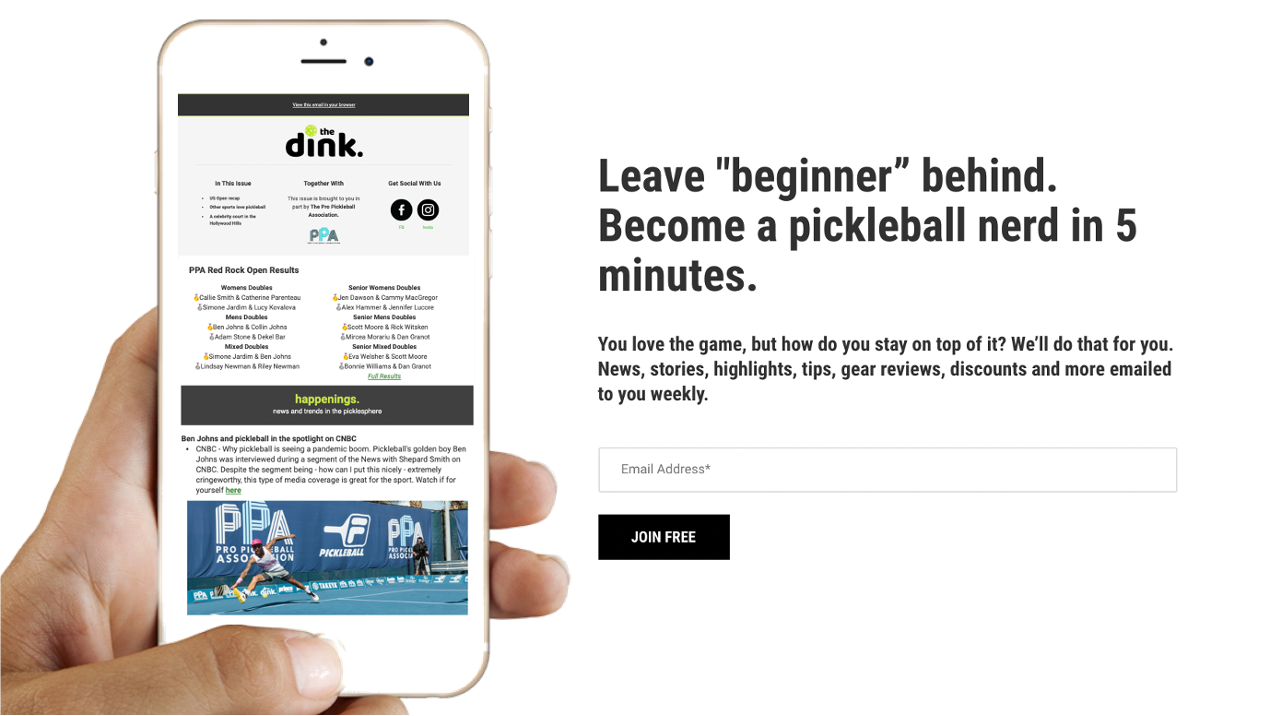 Women's Doubles

We could see some new names make the podium in women's doubles. It will be a fun field to watch with the wave of new players getting into the mix and seeing where they stack up.
🥇Irina Tereschenko & Lea Jansen
🥈Allyce Jones & Meghan Sheehan-Dizon
🥉Susannah Barr & Jillian Braverman
Men's Doubles

The men's doubles field has all the same heavy hitters from the mixed division. The Freestyle Boys (Ben Johns & Rob Nunnery) will be partnering up and wreaking some havoc. The team I am most excited about is Dekel Bar & Riley Newman. With Newman covering the court Bar will have free reign to go Erne hunting everywhere. I'm sure these points will be chaotic and instant highlights. JW Johnson is pairing up with Callan Dawson and they will have a shot at the podium this weekend.
If you want to play like Callan Dawson grab the Pickleball Master Course and get it now for 10% off.

The cousin team of AJ Koller and Thomas Wilson will be gearing up for a big run in 2022. Making the podium here will help their seeding for that run. In the big draws, it's huge to have a bye in your path to the finals. Newly formed Team Niuppipo (Frank Anthony Davis and Jack Foster) will also be a treat to watch. These two are used to flying all over the court so I'm sure they will appreciate having a little help with court coverage.
🥇Riley Newman & Dekel Bar
🥈Ben Johns & Rob Nunnery
🥉AJ Koller & Thomas Wilson
Women's Singles

Jessie Irvine is listed in the women's singles field for this event which will be an interesting twist. We are used to seeing her specialize in doubles events. She might be the only one in the field that could stand in the way of Lea Jansen. This tournament is Jansen's to lose, at this point she is a level above the other players in the field. Irina Tereschenko has been playing better following MLP. If she can keep playing at this high level, then Jansen will have to beat her twice if she wants to leave with gold.
🥇 Lea Jansen
🥈Irina Tereschenko
🥉Jesse Irvine
Men's Singles

Ben Johns is missing from the singles pool at this point. Maybe a scheduling issue will prevent him from playing on Sunday. This is good and bad news for Zane Navratil. On one hand, it makes Navratil's path to gold a whole lot easier but on the other hand, he does not get another crack at Johns with the Zanesaw on his side. There are about 5 or 6 other players that have a chance at the podium. These will be interesting matches because they are ones we have not seen often. There's not telling how the podium will shake out on Sunday but here is where I would put my money.
🥇 Zane Navratil
🥈 Gabriel Joseph
🥉 Ryan Sherry