While runways are reportedly melting due to record heat in London, England, an airport in London, Ontario has added some 'amenities'. The London International Airport in Ontario, CAN recently opened its first pickleball court. That's right, airport pickle.

The airport is trying to use their considerable amount of real estate as a place to give back to the community. Adding the court and cornhole boards was designed to give staff, customers and the general public a safe place to play.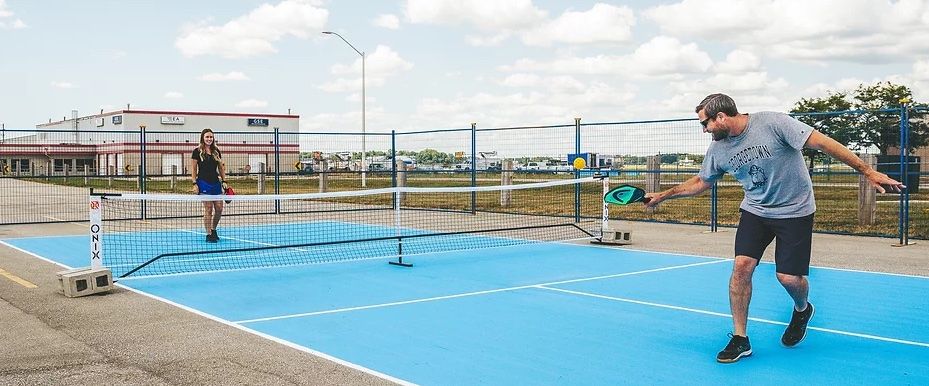 The court is free to use, which is great, but parking costs $2/hr anddddd, oh right, it's at an airport. Added wind and the noise of planes taking off make for an interesting pickleball setting, to say the least. The good news is that they aren't charging for all the jet fuel you'll inhale.

But hey, the world needs more courts, so we're onboard with this (pun intended).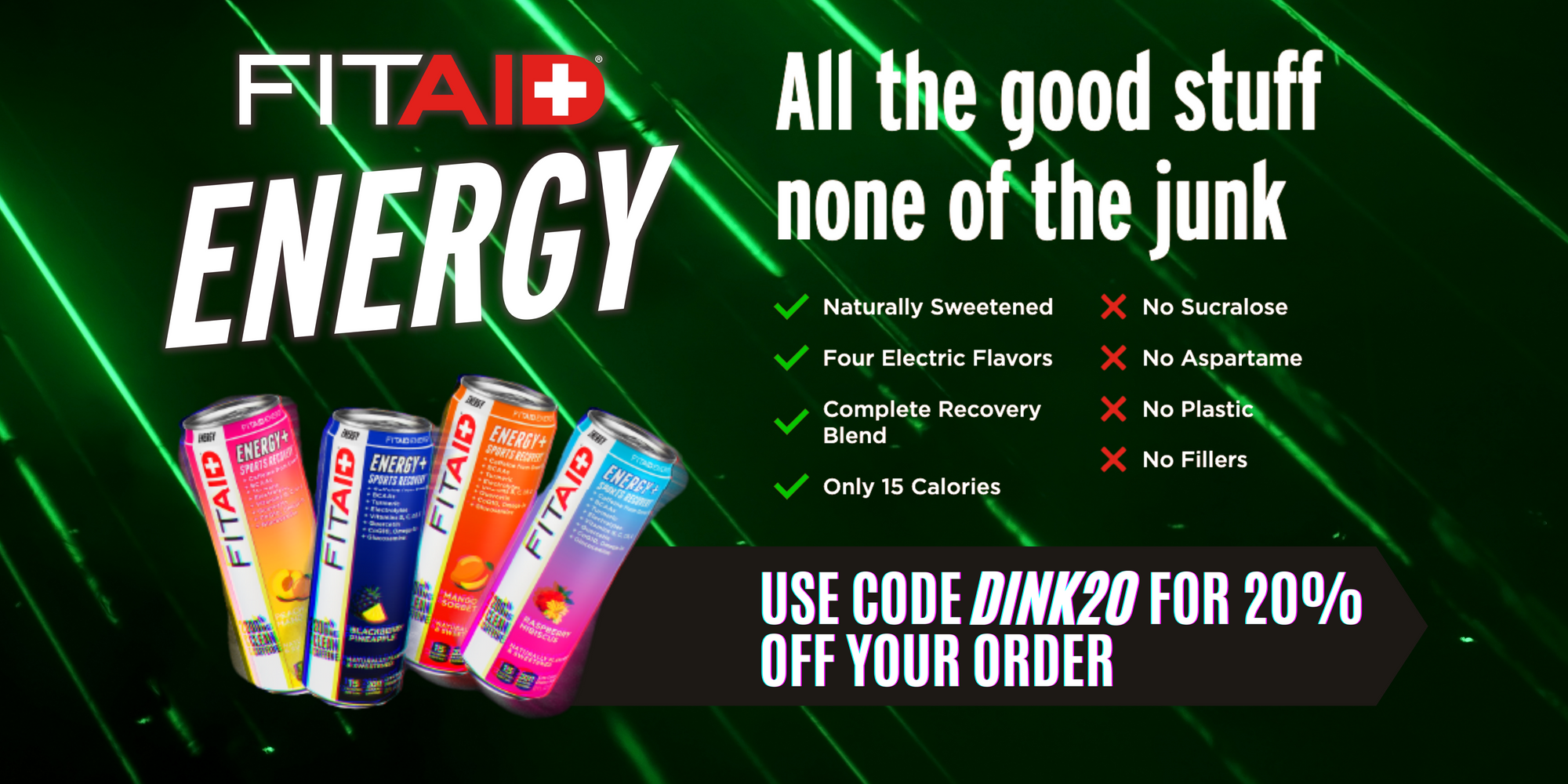 More Court, More Places
One of the best parts about pickleball is the small court. It is a perfect size that can be covered by players of all ages but also larger enough to get a little workout when playing. The court is 44ft long and 22ft wide. The recommended surface should be at least 60ft x 30ft to allow enough space behind the baseline and outside of the sidelines.  
With those dimensions, a makeshift court can be set up in a driveway or parking lot. We have seen courts put together in shopping malls, stadium concourses and even on stage at country music concerts.
The most unique place so far is the iconic boardroom at the New York Stock Exchange. Major League Pickleball hosted a pickleball exhibition on the boardroom floor while on site to ring the opening bell.
Once the pickleball addiction sets in, the image of courts pops up everywhere you go. You will start to imagine the possible places that can be converted into courts. Open parking lots, large atriums and vacant lots will have you picturing lines and net and countless hours of pickleball fun.
It's similar to skateboarders, finding anywhere to practice their craft. Public parks and office buildings have been turned into skate parks in the past. The same thing is happening with pickleball.
Avid pickleballers are taping down lines on tennis courts across the country. We hear stories every day of players not having dedicated courts to play on. Four pickleball courts can be squeezed onto one tennis court. This allows 16 people to take advantage of the space.
Home Courts
For those with the space and resources, home courts have become a widely popular option. Home tennis courts are being converted into permanent pickleball courts. Brand new home courts are being installed at a rapid rate.
We have seen both indoor and outdoor courts being installed at homes. One home near Cincinnati put in an 'entertainment barn' that included 2 brand new pickleball courts.
Pickleball courts have become one of the most popular amenities at luxurious homes in California and Florida. The most expensive home in Idaho hit the market this month and has a court with one of the best views in the game.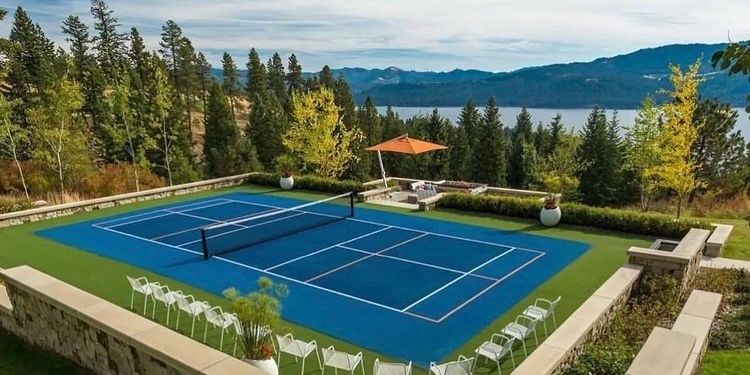 If the space is available, there is no better use than a pickleball court. It provides hours of fun for family and friends. The London Airport has made the most use of its space. Now it's time to see where a court can fit into your life.