Three Pickleball Spots in Austin for Three Different Moods
The first-ever Major League Pickleball tournament brought hundreds of pickleball fans out to Austin. The pros played match after match and ate breakfast taco after breakfast taco; but ultimately, only one team took home the Pritchard Cup.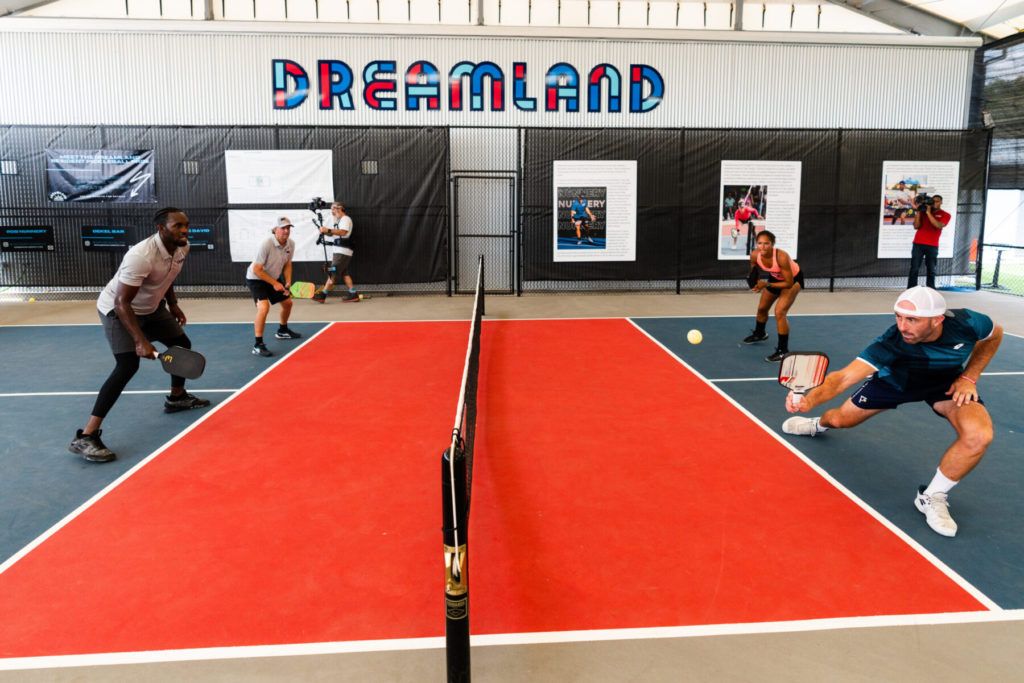 Dreamland was the ideal setting for the MLP tourney because it allowed for two great spectator courts, 12 courts for the amateur tournament, a beer garden, food trucks, and a stage for live music. And if you had enough pickleball (#never), they also had the country's hardest mini golf course.
So, where else can you play pickle in and around Austin? Here are three favorite spots for three different moods.
Shut Up and Play: Austin Tennis and Pickleball Center
When I want to just play pickleball, my go-to is Austin Tennis and Pickleball Center off 290. Depending on the time of day, it's pretty easy to reserve one of their eight courts.
You won't find anything there besides pickle and tennis, but I'm not looking for much else. The Greater Austin Pickleball Association (GAP) also runs programs out there if you're looking to get involved with other people who want to maximize play time and not chit-chat time.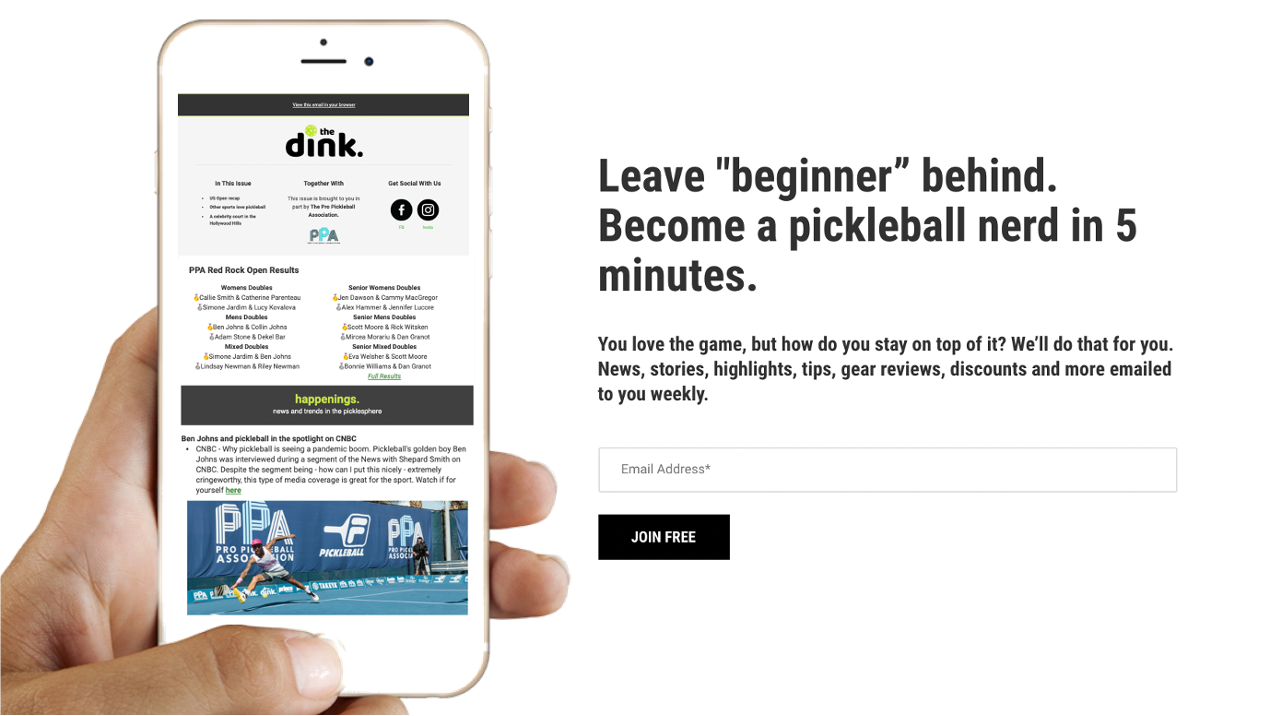 Five Beers, One Game: Bouldin Acres
This is a drinkery and a dinkery (don't worry, I rolled my eyes as I wrote that too.) With just two courts, Bouldin Acres is more about coming to hang with friends than play aggressive games of pickleball.
You can reserve your courts online in advance, which is highly recommended during happy hour/weekend times. In addition to a full bar, they have other yard games, a playground, and it's dog friendly. Just don't be the person who brings the dog who thinks they can fetch the pickleball. Bad boy, Pawl.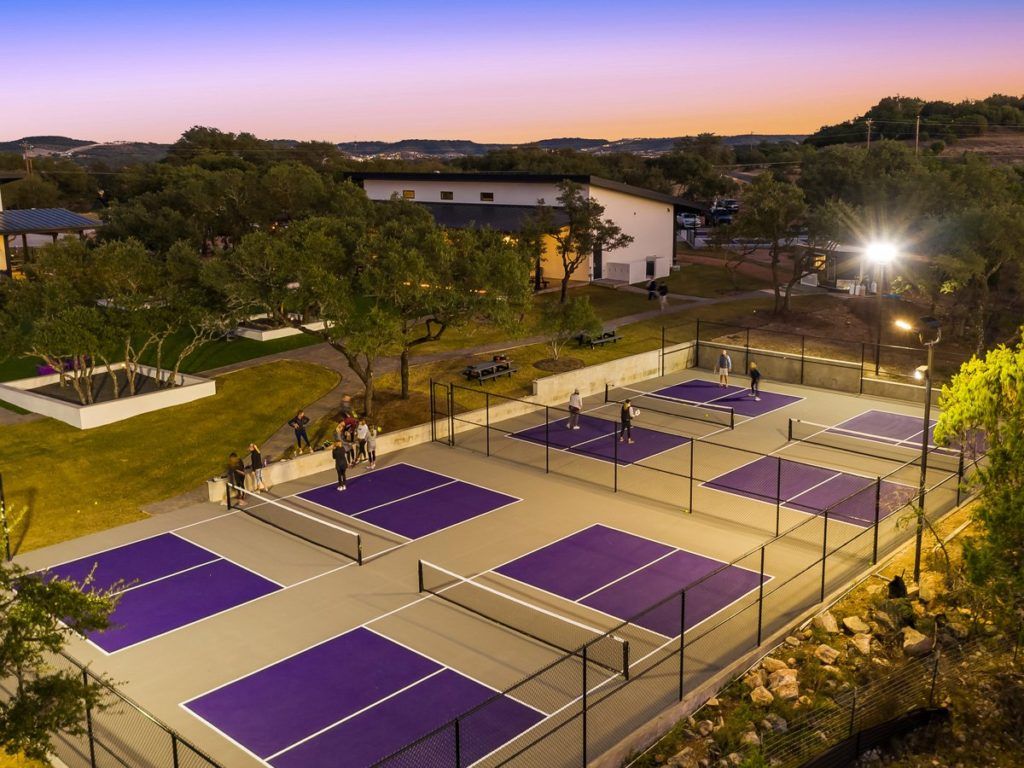 Good Vibes Only: 5 Soul Wine Co in Spicewood
Outside of Austin, 5 Soul Wine Co is a beautiful winery co-located with Frontyard Brewing. In addition to all the beverages and views of Hill Country, they happen to have 6 pickleball courts. They definitely have my vote for the prettiest place to play pickleball.
Sign up for their social leagues or clinics, if you want to make sure you get some playing time with some new people that aren't your mom — unless your mom is Leigh Waters.
If you're looking for more places to play and partners to play with then you need to join PicklePlay. The best solution for finding more pickleball.
Where's your favorite place to play in Austin?
WRITTEN BY:  ADELE HAZAN OF VARSITY PICKLE