Pickleball is America's fastest-growing sport. It is a hybrid sport that combines elements of tennis, badminton and table tennis. Pickleball can be played on either a tennis court surface or gymnasium floor. Paddles, not racquets, are used to hit a plastic whiffle ball over a net. The court is 20 feet wide and 44 feet long, roughly 1/3 the size of a tennis court.
Pickleball Court
The court consists of two service squares and a non-volley zone that is also known as 'the kitchen.' The service squares are obviously where the serve is required to land, but the kitchen is an aspect of the game that separates it from other sports.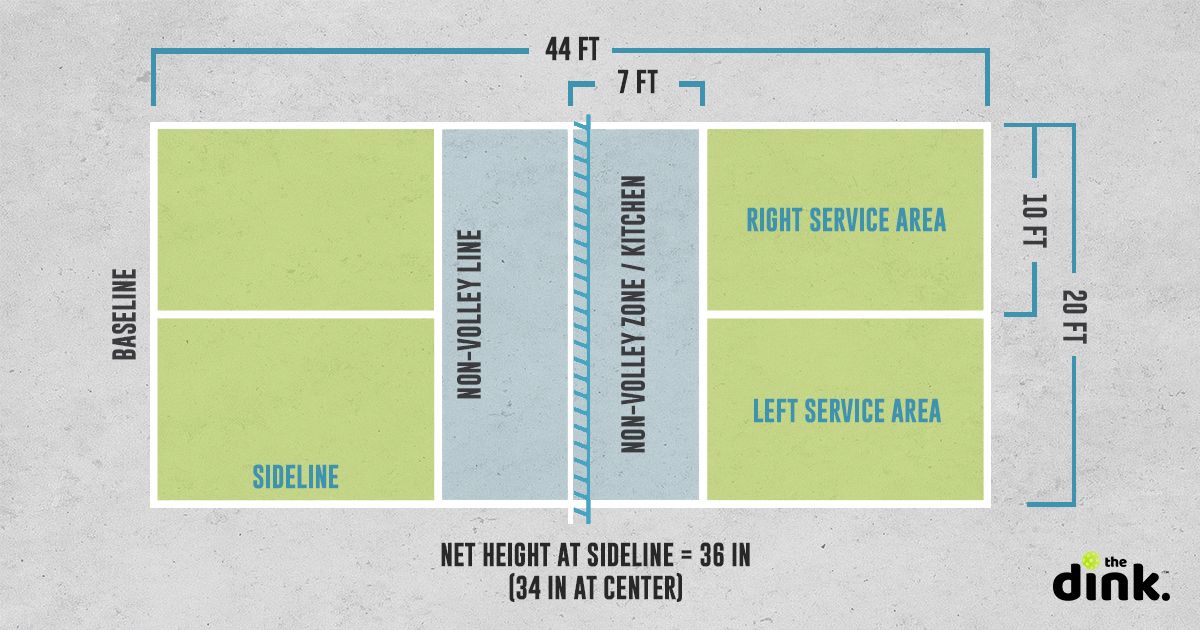 Players are not allowed to volley the ball when standing in the kitchen. This gives a safe place for the ball to land on both sides of the net and makes it so people of all ages can compete in the same game.
Pickleball Ball
The actual pickleball is a plastic whiffle ball. A different ball is depending on if you're playing indoors or outdoors. The outdoor is slightly more firm and has 40 drilled holes while the indoor ball is softer and has 26 drilled holes. There are more than 30 different companies producing pickleballs at this point. Check out our full guide to select the right ball for your game.
Gameplay
Pickleball is a very easy game to learn and is great for beginners. It can be played in singles or doubles but is more commonly played in doubles. Games are played to 11, win by two, and most matches are played best 2 out of 3 games.
To start a point the ball is served underhand from behind the baseline into the diagonal service square on the opposite side of the net. The return of serve can be hit anywhere into the server's court but must bounce before it can be played. From there it is a free-for-all of fun and chaos. Points end like tennis points, by the ball being hit out, into the net or bouncing twice on one side of the court.
RAPIDLY IMPROVE YOUR GAME OR YOUR MONEY BACK WITH PICKLEBALL MASTER COURSE! GET 10% WITH CODE THE DINK.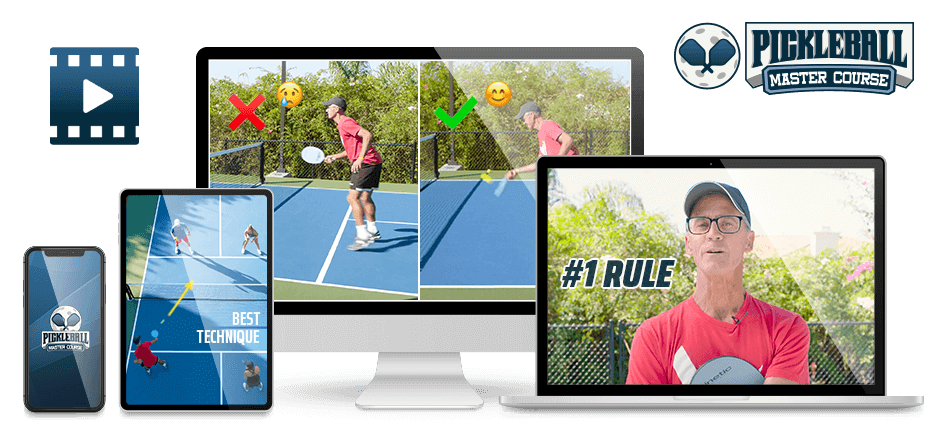 Pickleball Paddles
There are hundreds of pickleball paddles on the market and finding the right one can seem overwhelming. Paddles are made from graphite, composite, or wood. The combined length and width of a paddle cannot exceed 24 inches and they usually fall in the range of 7-8 inches wide and 15-16 inches long.

SHOP THE LATEST PADDLES ON THE MARKET THE RILEY AND LINDSEY NEWMAN SIGNATURE PADDLES FROM GAMMA, GET 10% OFF WITH 10DINK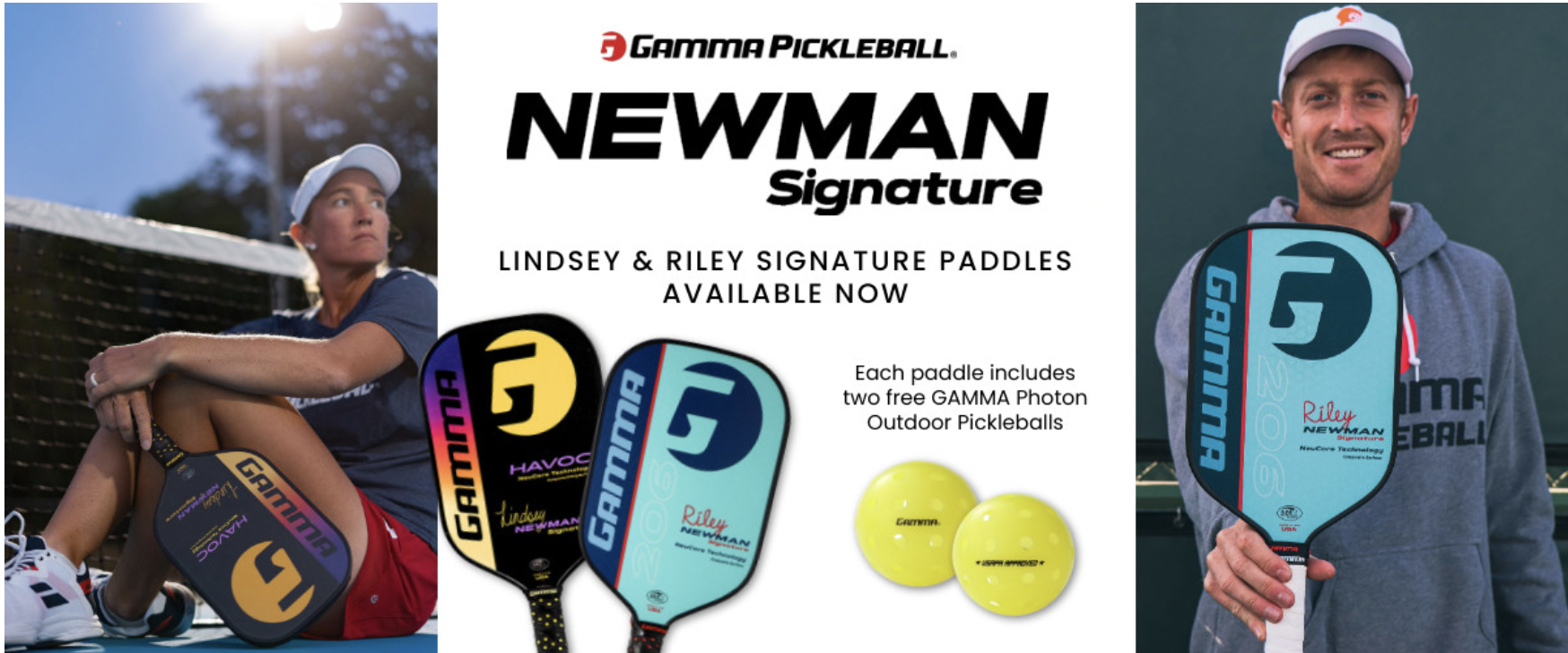 Where to Play
To find a place to play and people to play with, check out the PicklePlay app. Open play is great for meeting new players or jump right into a tournament or league to test your skills.