Bill Gates grew up near the birthplace of pickleball. He and his family were some of the first people to ever play the game. His dad, Bill Gates Sr. was friends with inventors, Joel Pritchard, Barney McCallum and Bill Bell. Shortly after playing at the original court, Gates' father had a court installed at their home. Bill grew up playing the game and now has been playing for over 50 years.
Bill Gates Plays Pickleball
Gates Notes is the personal blog of Microsoft founder Bill Gates. Yesterday he published an article documenting his history with the game. In the article Gates says that he still plays at least once a week and even more in the summertime.
A wholesome short video accompanied the article.  In it, Gates showed off some of his skills and explained the basics. Looks like he's got some whip on that forehand. It also reveals some great family photos of the game being played at home courts in the 60's.
His family's history with the game is well documented. Old photos show family and friends gathered around multiple courts throughout his childhood. The game was a big part of his youth but he didn't expect it to catch on the way that it has. He stated, "I don't think anyone expected it would ever become a national phenomenon."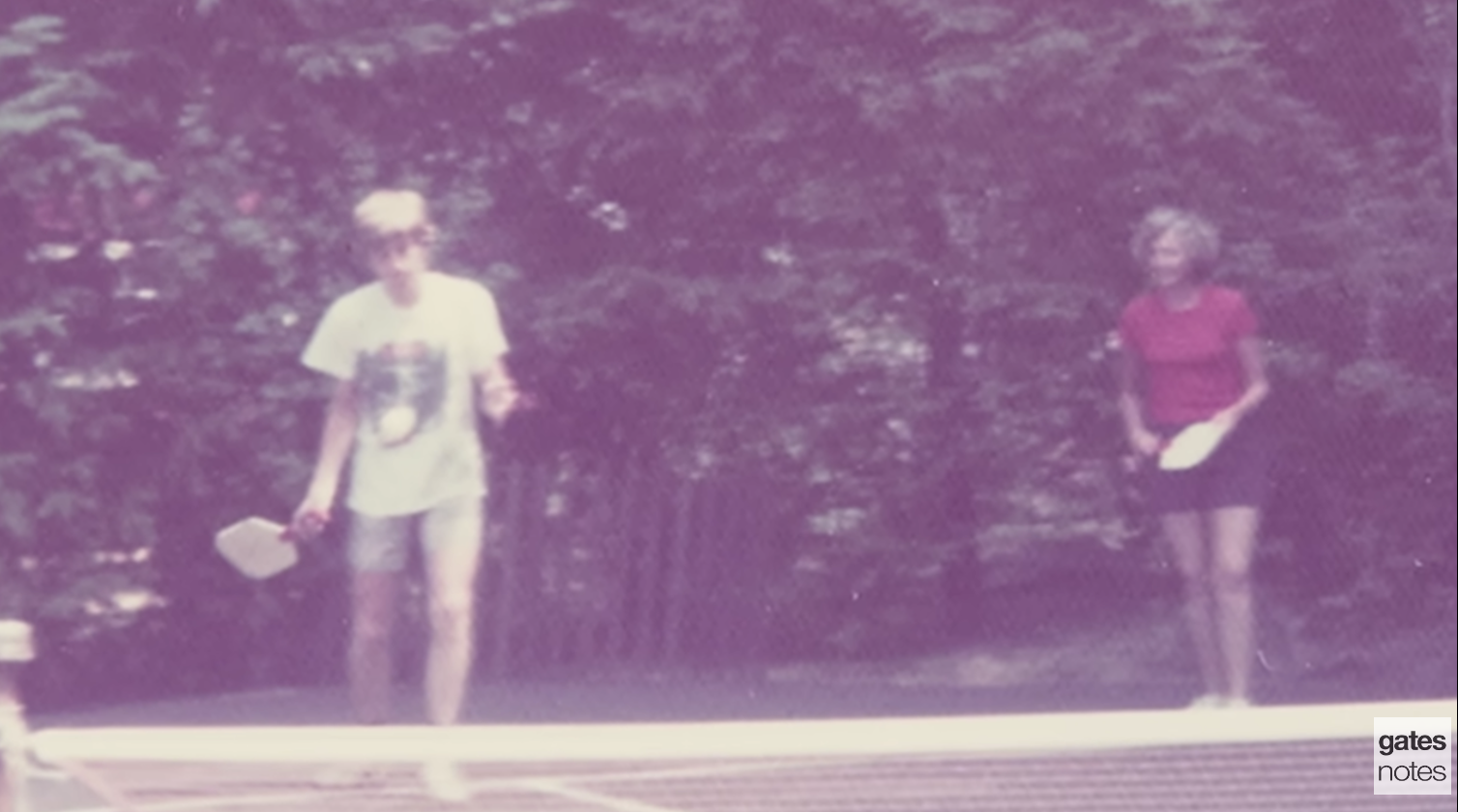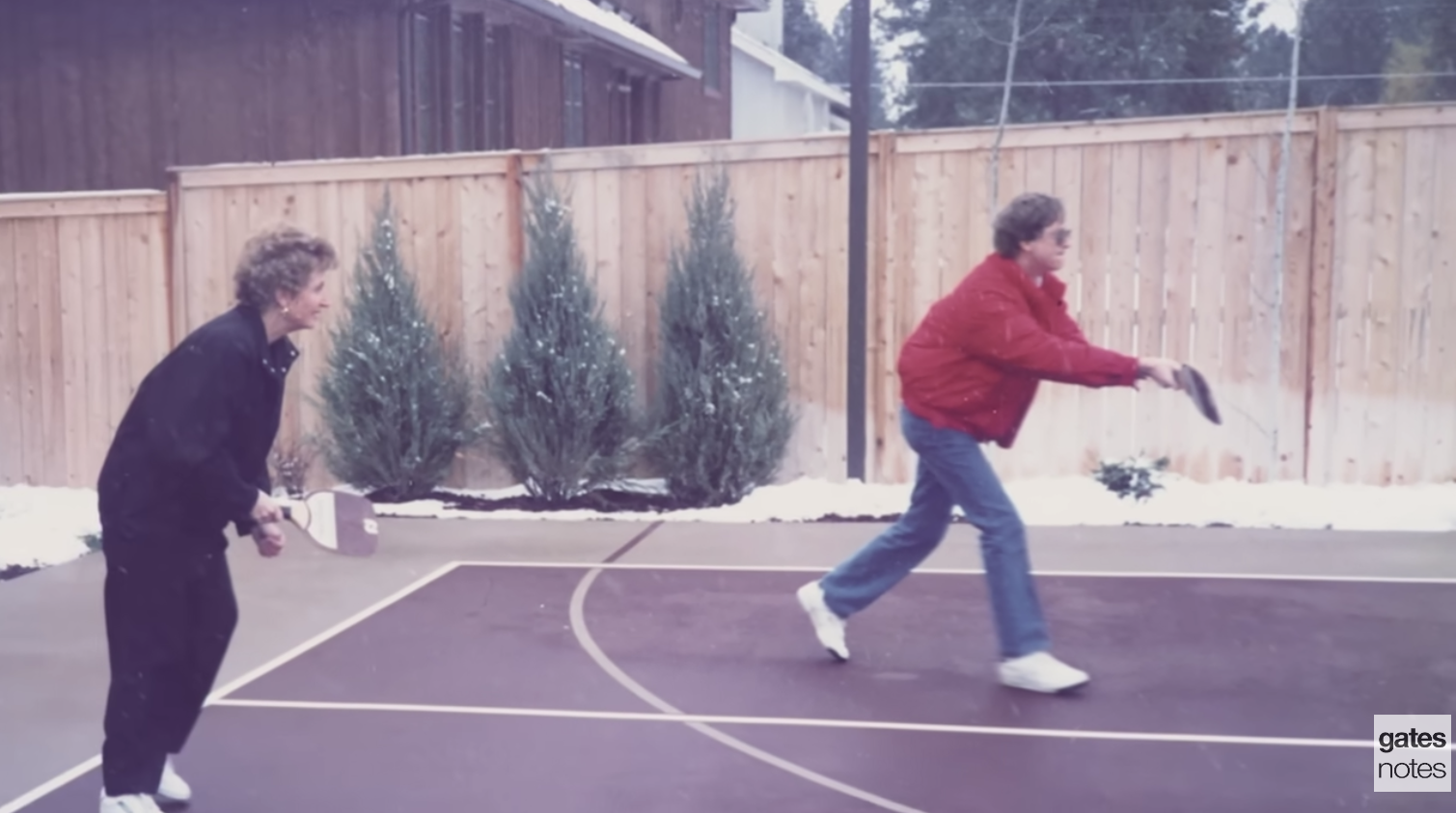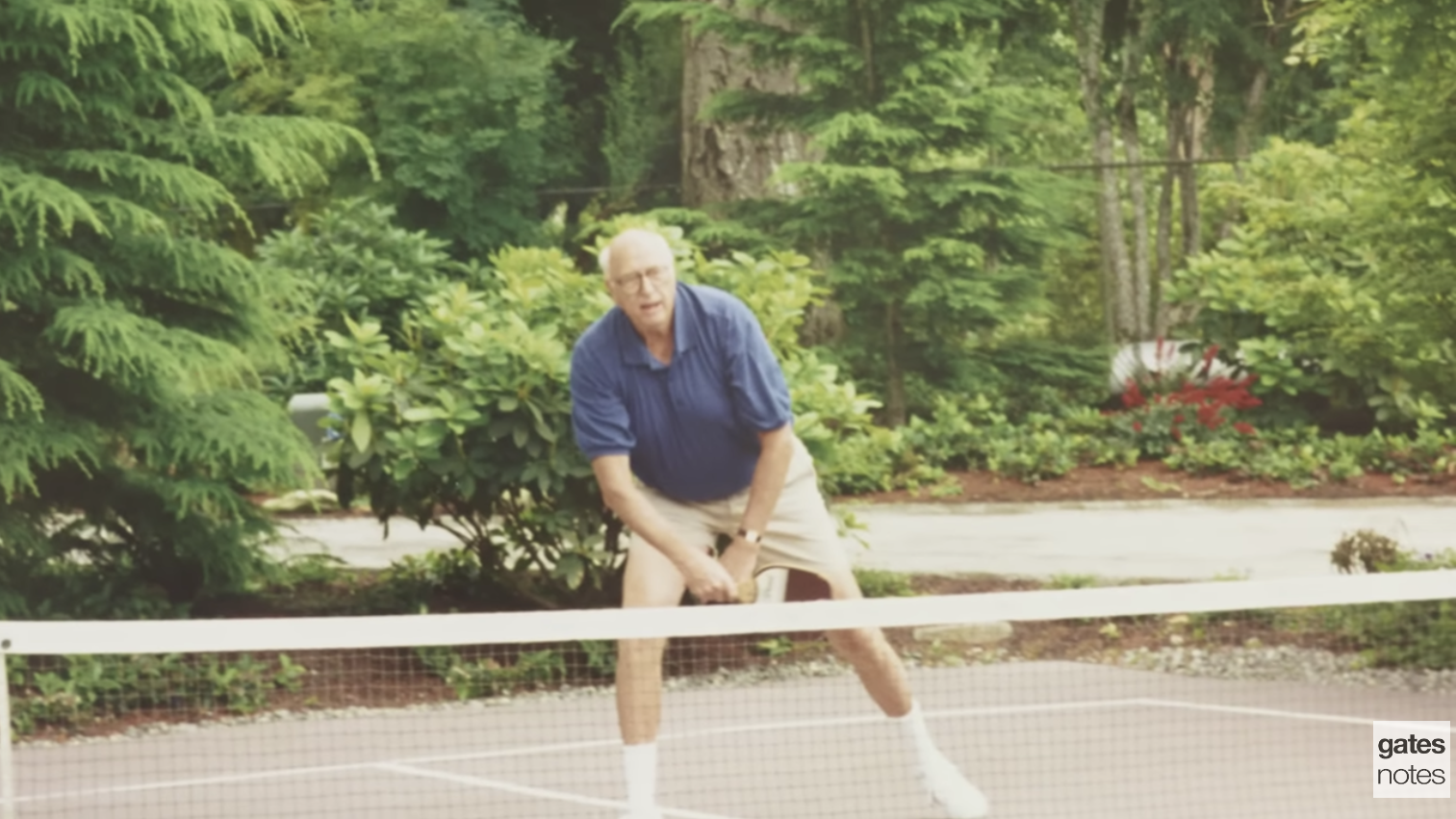 He attributes the national growth of the game to its low barrier of entry. The game is easy to learn and does not take much to get started, "Everyone from the super young to the super old can take part. It takes minutes to learn the basics, games are short, and all you need is a net, paddle, and ball to get started."
As Gates stated, the game can be played by all ages. It is an activity that can bring multiple generations together. Imagine how much better pickleballtournaments.com would be if Gates had known the game was going to get so popular.
GET THE NEW BEN JOHNS HYPERION PADDLE AT FROMUTH PICKLEBALL. If you snag anything else before you checkout, get 10% off with 10DINK (exclusions apply).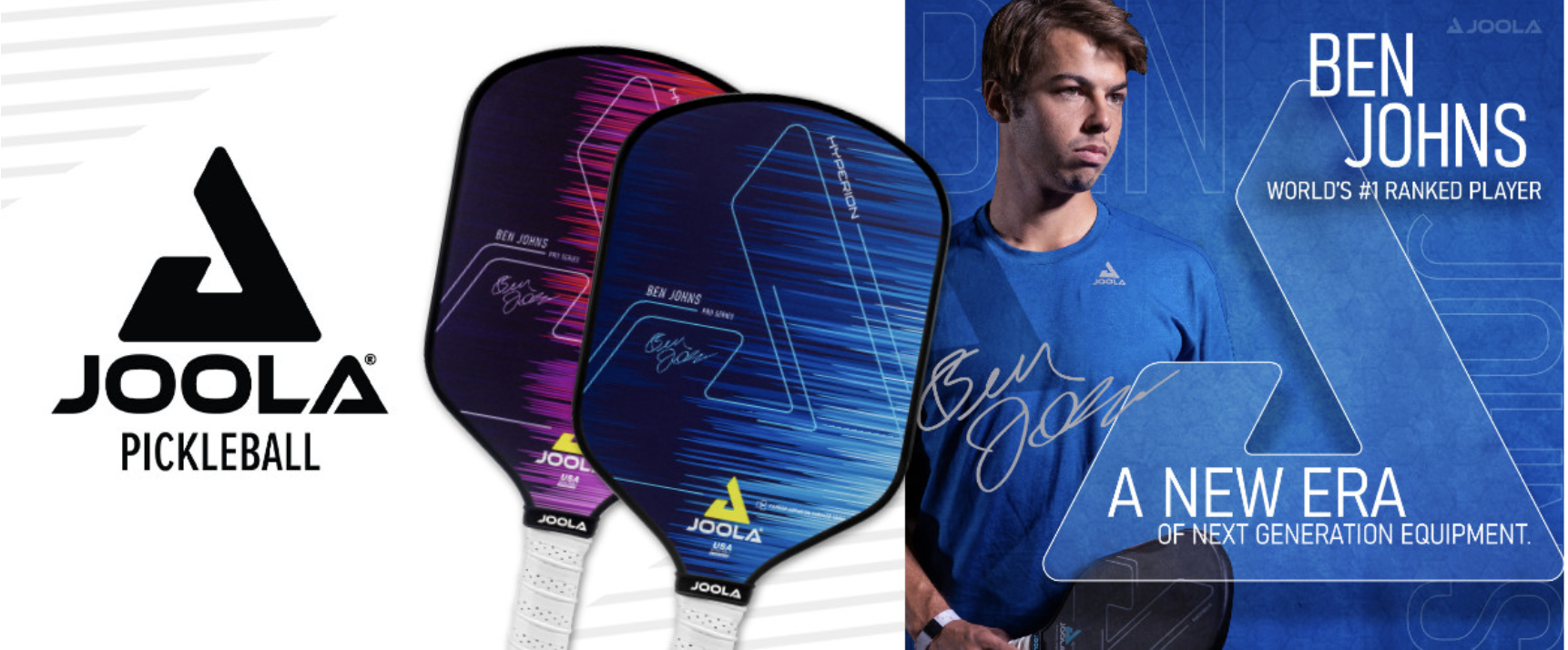 Mastering Pickleball, On the Internet
Learning the game is easy but mastering the game is another story. Gates mentioned top pro, Ben Johns in the article and asked for "any tips" on Twitter.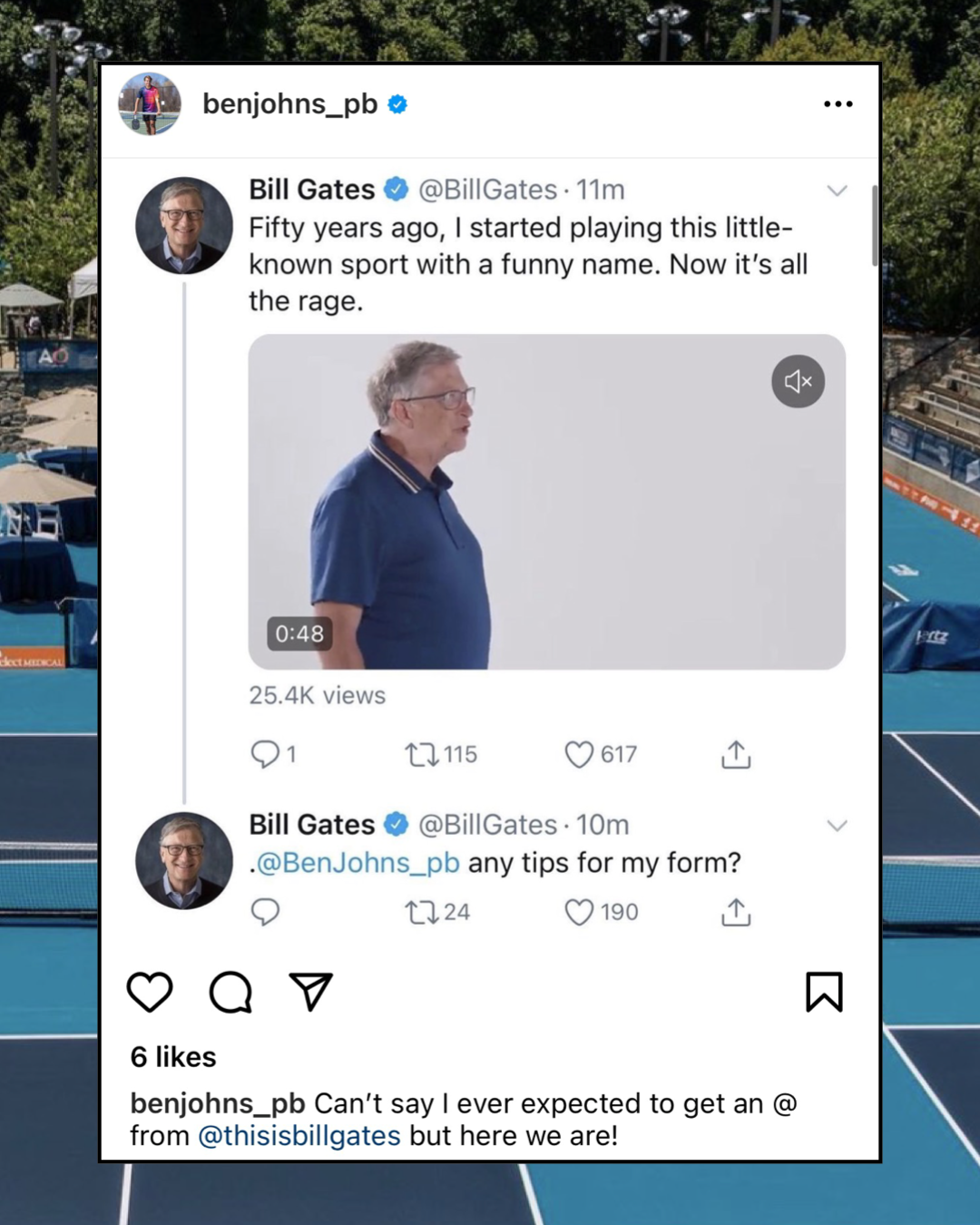 Johns provided feedback on Gates' game, "don't want any T-Rex arms on those groundies." Basically telling Gates to have his arm fully extended on the groundstrokes.
We talk about the importance of full extension in our up your game section. The arm needs to be fully extended to get the most power out of your stroke. Newer players have a tendency to bend at the elbow creating a "T-Rex arm." Although Gates is not a beginner, any tip from Johns is usually worth taking.
Gates also mentions the plethora of pickleball content available on YouTube. With access to instructions and high level play, people are able to learn about the game and improve from home. Those skills can be put immediately to use by grabbing a friend and hitting a local pickleball park.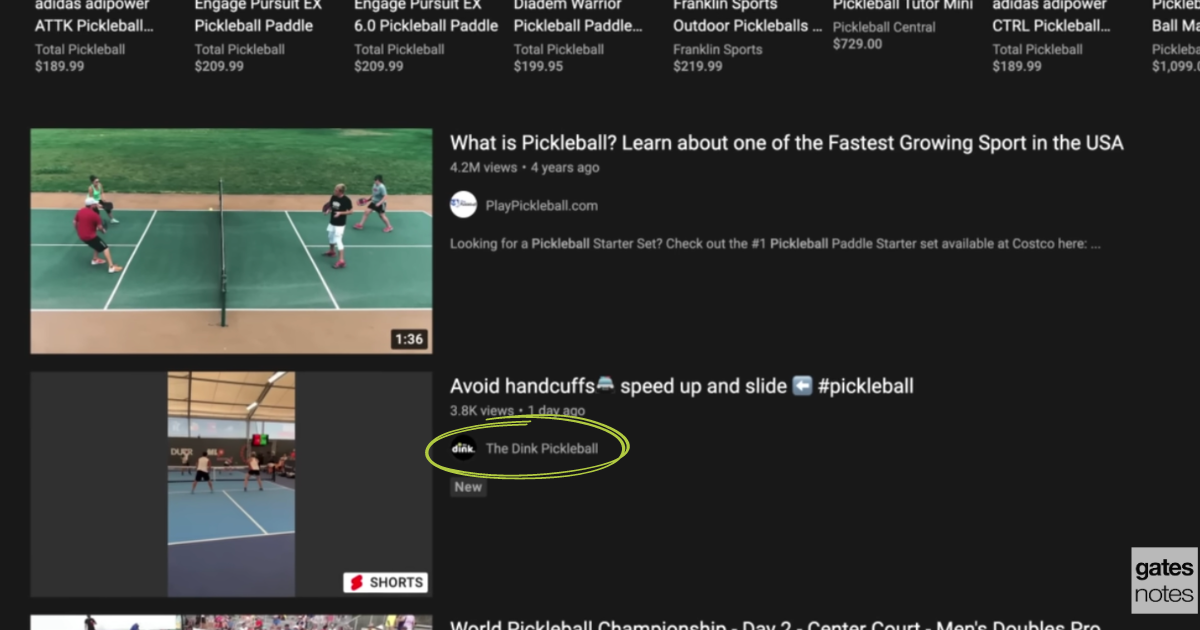 The game was originally invented to occupy the inventors' children who were bored at home during summer break. Gates recommends it for families today looking to do the same thing.  "If you decide to give pickleball a try, I hope it brings you as much joy as it has my family and me."