Brace yourselves. We have new pickleball participation statistics to report, and they're the highest we've seen yet: the Association of Pickleball Professionals (APP) says 48.3 million American adults have played pickleball at least once in the past 12 months.
That stat represents nearly 19% of the total adult population in the United States.
You may remember the last APP participation report which was completed in August of 2022 and reported 14% of Americans 18+ played pickleball between August 2021 - August 2022, or 36.5 million people.
This new number stems from part two of their research, updating the old figure to represent the exponential growth pickleball has received in subsequent months.
The updated study also reveals that the average age of pickleball players is 34.8 years, considerably younger than previously assumed, highlighting the growth of the game, in particular, among people between 18 and 44.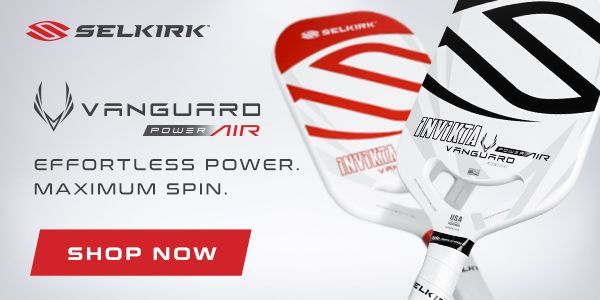 Updated pickleball demographics
According to the APP research, avid pickleball players (those playing at least once per month) are much younger than ever stated or assumed.
"More than 70% of avid pickleball players are between the ages of 18 and 44; 40% are between 25 and 34; and 18% are between 18 and 24," the APP says.
"Additionally, since August 2022 there has been an 86% growth in players aged 35-44, and a 32% growth in casual players (those playing at least once per year). "
What about the highest concentration of avid players? At 62%, it's men. Among casual players, 57% are male and 43% are female.
Pickleball geography
The APP's research also details the hotspots of where pickleball is being played throughout the US.
The research revealed the top 10 DMAs (Designated Market Areas) account for 45% of all pickleball participation, with New York City and Los Angeles accounting for more than 21%, APP says.
Here are the top 10 areas accounting for 45% of all pickleball participation:
New York: 11.3% of the DMA population has played pickleball at least once in the past 12 months (5.5m)
LA: 9.6% of the DMA population has played pickleball at least once in the past 12 months (4.7m)
Dallas-Fort Worth: 5.2% of the DMA population has played pickleball at least once in the past 12 months (2.5m)
Miami-Fort Lauderdale: 3.1% of the DMA population has played pickleball at least once in the past 12 months (1.5m)
San Francisco – Oakland – San Jose: 2.9% of the DMA population has played pickleball at least once in the past 12 months (1.4m)
Washington DC: 2.9% of the DMA population has played pickleball at least once in the past 12 months (1.4m)
Houston: 2.5% of the DMA population has played pickleball at least once in the past 12 months (1.2m)
Chicago: 2.5% of the DMA population has played pickleball at least once in the past 12 months (1.2m)
Atlanta: 2.3% of the DMA population has played pickleball at least once in the past 12 months (1.1m)
Seattle – Tacoma: 2.2% of the DMA population has played pickleball at least once in the past 12 months (1.1m)
---
If you want to keep up with everything pickleball, you've got to sign up for our newsletter. We break news faster than anyone in the game. Subscribe below: