So many pickleball players who live in cold climates or far away from dedicated courts feel disconcerted when trying to find games. But what if you could play with anyone in the world without leaving your living room?
Billed as "the most authentic reproduction of Pickleball in virtual reality," Playin Pickleball was recently announced by Playin Games, a new company aiming to bring multiple sports into the metaverse.
According to the company's website, the game makes it easy for VR gamers to introduce themselves to the sport with the inclusion of extensive tutorials and difficulty levels.
"Physics and gameplay have been carefully mapped from actual pickleball gameplay," the company says on its website, "and the scoring, rules, and regulations are based on the Official Rulebook from the USA Pickleball Association."
Playin Pickleball is available on Meta's App Lab.
What Virtual Reality Pickleball Can do for the Sport
A natural question we have about pickle's first foray into the metaverse: how realistic are the controls, and can any game truly recreate the experience of being on a physical court?
Also, can playing Playin Pickleball actually help players improve their game? Common sense compels us to say, 'no,' though there may be other benefits.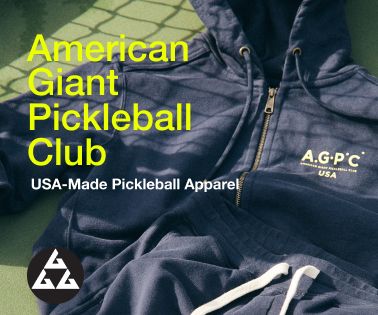 Aside from bringing more people – i.e. gamers, those with restricted mobility, and others – into the sport, Playin Pickleball may be able to function as a means of understanding the game's basic principles, easing the pressure newbies often feel before coming to a learn-to-play.
Of course, it could also create meaningful opportunities for pickle-friends separated by geography to socialize and talk trash with each other. Nothing wrong with that!
If you want to keep up with everything pickleball, you've got to sign up for our newsletter. We break news faster than anyone in the game. Subscribe below: