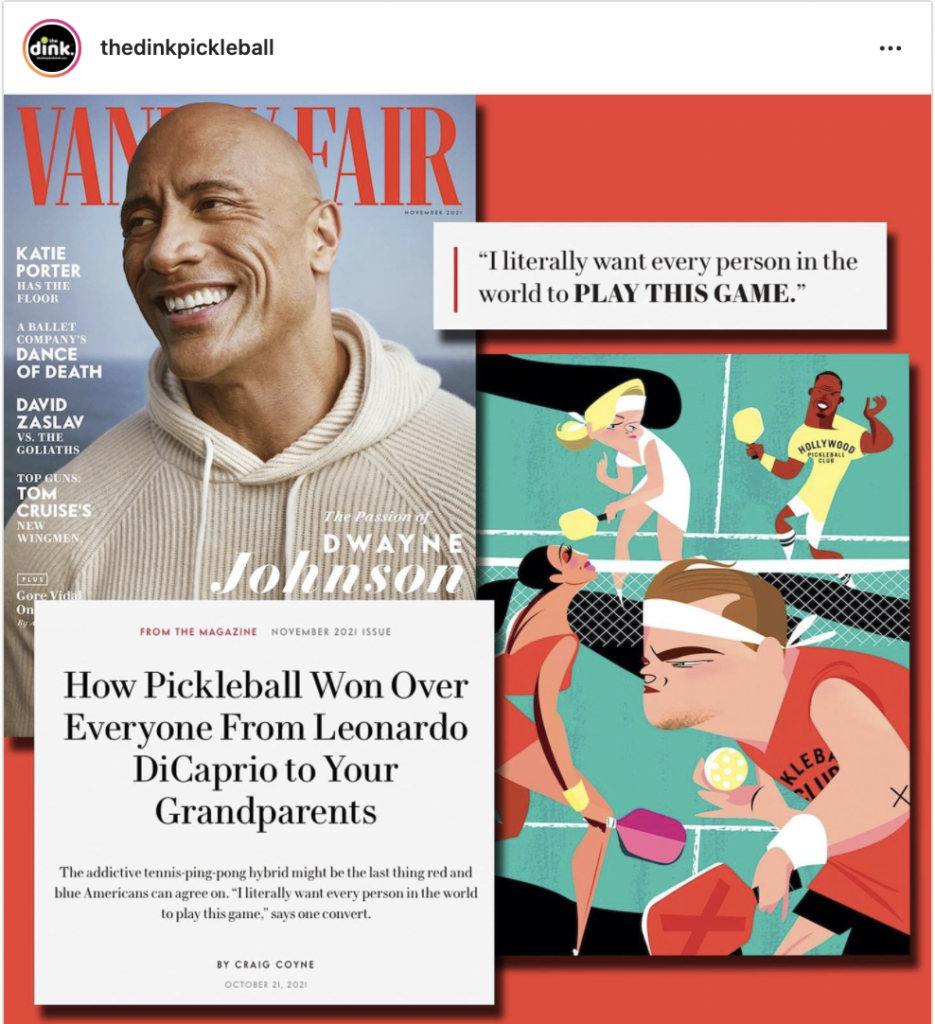 Big Names, Big Games
Vanity Fair unveils a great article covering how enormous the game has grown in the past two years. The endless list of celebrities gets longer everyday. Leonardo DiCaprio was one of the first known celebrities to play the game and steals the headline here. George Clooney is listed, the Kardashians, Jaime Foxx and our very own PicklePod co-host Tyson Apostol.
The article also covers how the game has infiltrated the NFL and NBA. Some of the top players in each league have dabbled in pickleball including Luka Doncic, Russell Wilson and Drew Brees. I'm still curious to see what 6'7″ and insanely athletic looks like on the pickleball.

Of course our two GOATs Simone Jardim and Ben Johns get mentioned and Jardim has the featured quote below. Friend of the dink and pickleball pro to the stars, Pickleball McNasty gets a shout out as well after his outing with former President George Bush.
The Franklin Celebrity Pro-am is next month and we will actually get to see these celebrities in action. A couple of those players have been announced and stay tuned to the dink online to find out who the others will be.
Take some time to give this article some love. Another national audience gets exposure to the game of pickleball and maybe even the cover model Dwayne Johnson will be pickling up a paddle.