Thanks for following along with us on our third and final blog about our Picklebarn dream! We have loved being able to share our story with you! In the first two blogs, we talked about how the project went from being just a dream to something that was becoming a reality and the various startup hurdles and obstacles that we have faced along the way.  With this last article we will be talking about the reactions that we have gotten from the community, how we built (and are continuing to build) enthusiasm for the project, where we are at with our current progress as well as what still needs to be accomplished before opening day.
Reaction from the Community
There is no shortage of excitement for pickleball across the country, but that doesn't mean everyone shares the same enthusiasm for every aspect of expanding the sport. When we announced our project to the Mankato area we received an overwhelming amount of support. Anyone who played pickleball was so excited about the project and even people who have not said they are itching to give it a try. The city even booked us right away for the next year's Minnesota Senior Games. We want to be honest with you as readers though. We were initially caught off guard about the hesitancy to "pay to play". Pickleball has been pretty much played outside and on gym floors for the majority of its existence. We grew up playing tennis so paying for court time is just something we have gotten used to.

This has not been the case for most pickleball players but we feel without professional facilities the sport will not grow the way we know it can. We called a couple of other club owners across the country and they said right away they experienced a similar reaction, but once players came and saw what a dedicated facility can offer, it was an easy conversion. The Mankato Area Pickleball Association (MAPA) is a group of pickleball players that are very active within the community and are very passionate about growing the sport. The MAPA has been so enthusiastic about our project and the community has been so welcoming and invested in our dream, it was very reassuring to us. All of the support makes us feel excited to be able to bring this facility to the area.

Building Enthusiasm
The more exposure the better! Pickleball being such a hot topic right now has really helped us grow enthusiasm for our project. The Picklebarn has been in multiple news articles, magazines, blogs, and radio segments. The more people hear about it, the more excitement builds! We want to give a special shout out to The Dink for giving us this opportunity to share our journey in a more intimate way!  Social Media is another amazing tool for business. We have been as active as we can on all our social platforms to keep people interested and updated on the progress. We also have the added bonus of growing up in the area. Being "locals'' has its benefits! People familiar with tennis in the area had an idea of who we were already, as well as our racquet sports background. This was helpful for us in generating enthusiasm and will continue to be! Growing up in the area, we have an added drive to contribute to the southern Minnesota area that we love so much.  We couldn't imagine building this facility anywhere else!

RAPIDLY IMPROVE YOUR GAME OR YOUR MONEY BACK WITH PICKLEBALL MASTER COURSE! GET 10% WITH CODE THE DINK.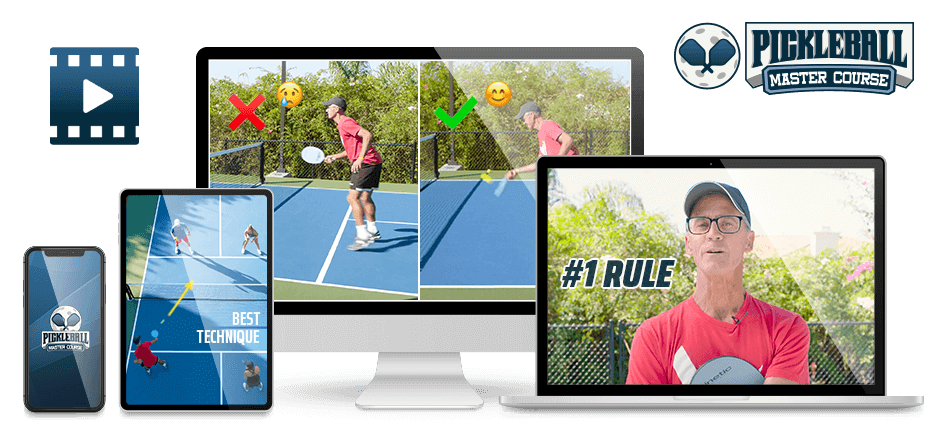 Progress with the Build
Construction is moving quickly! It feels like it has taken forever to get to this point but every day we can visually see the progress and it is so exciting! The steel beams have gone up and the roof beams will be next.  We have already completed all of the city approvals, site prep and dirt work, the first layer of the parking lot, parking lot lights, plumbing rough-ins, and poured the foundation. We have also picked out our exterior stone and most of our inside fixtures. Whenever we drive by the land we can usually see something new that has been done!  For the majority of the project, it has been behind the scenes work getting accomplished so it has been very exciting for us to see these changes take place.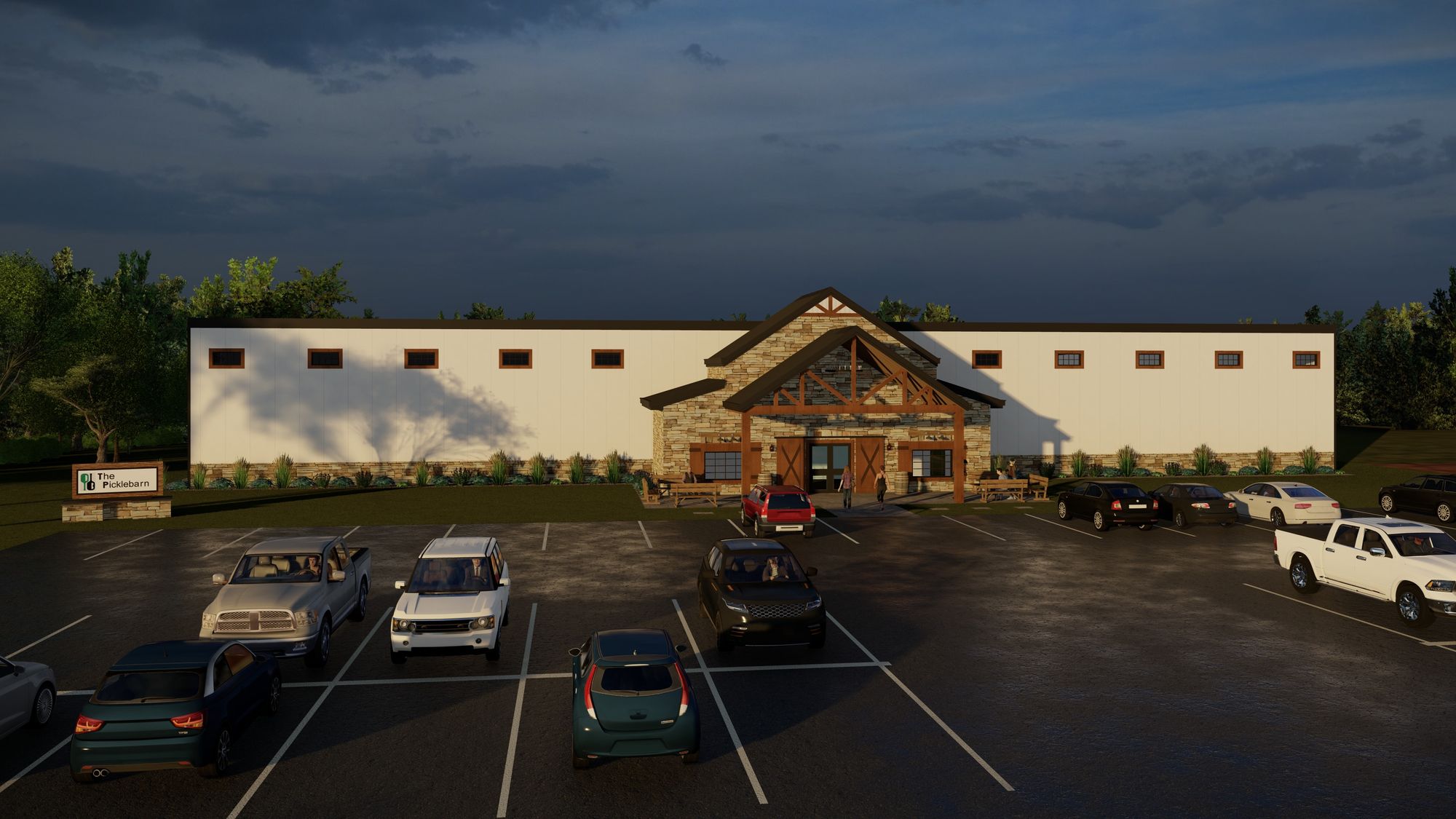 Work to be Done
The Picklebarn is starting to look like a building! Although we still have lots of work to be done, the progress already made is incredible! Once the exterior paneling goes on we can get inside and begin to work on the interior of the building throughout the remainder of the winter. The courts will need to be surfaced and we will have permanent fencing put in that separates each court. There is also quite a bit more behind the scenes work that needs to be done. Becoming more familiar with our POS system and court reservation software is going to be a big one. We are also working with various vendors to make sure our pro shop has high quality equipment. We are slowly building a nice line of products! Developing a schedule is another area that has taken some time. We want to make sure we put drop-ins, league play, and classes at the best times for our players. Every group has a time that works best and getting all of them to line up correctly has proven to be a challenge.

See you at the Picklebarn!
Thank you for following along!  It has been fun for us to share a little bit more about our journey with you! This has been an adventure for us already, and it's really just beginning! Hopefully reading this inspires you to go after your dream!  Our journey has definitely not all been smooth sailing, but if you are passionate about something and determined to keep stepping through the open door, anything is possible! Just remember to be thankful for the journey you have already traveled. Thank you for tuning in!  We hope to see you at the Picklebarn!