Hello everyone! We are so excited to introduce ourselves to you! Our names are Mitch and Sidney Elofson and we are the founders of the Picklebarn! The Picklebarn is a 27,000 square foot indoor pickleball facility in Minnesota. We thought we would give you a little background into how the Picklebarn came to be! Let's start from the beginning.
About the Founders
Saint Peter, Minnesota has always been our home. We grew up and went to high school together playing multiple sports, eventually meeting on the tennis court! Tennis took us to Gustavus Adolphus College where we were lucky enough to play for the Gusties. As amazing as the academics were at Gustavus, something was always so special about tennis. Sports have been our whole life growing up and we have always felt at home when we are competing.
After graduating we went on to get our master's degrees from the University of Minnesota, Mankato (MNSU) in Exercise Physiology and Sport and Exercise Psychology. We also both worked as assistant tennis coaches at Gustavus while we were in graduate school, I guess we just couldn't stay away! While attending MNSU we spent a summer in Florida interning at a professional tennis academy. This is where we played pickleball for the first time! Like many pickleball stories, it was love at first hit! Soon after graduating from MNSU, we got married and moved on to work at the Rochester Athletic Club as a tennis pro and strength/performance coach. We dedicated our professional career to athletics and knew owning our own athletic club was always the dream.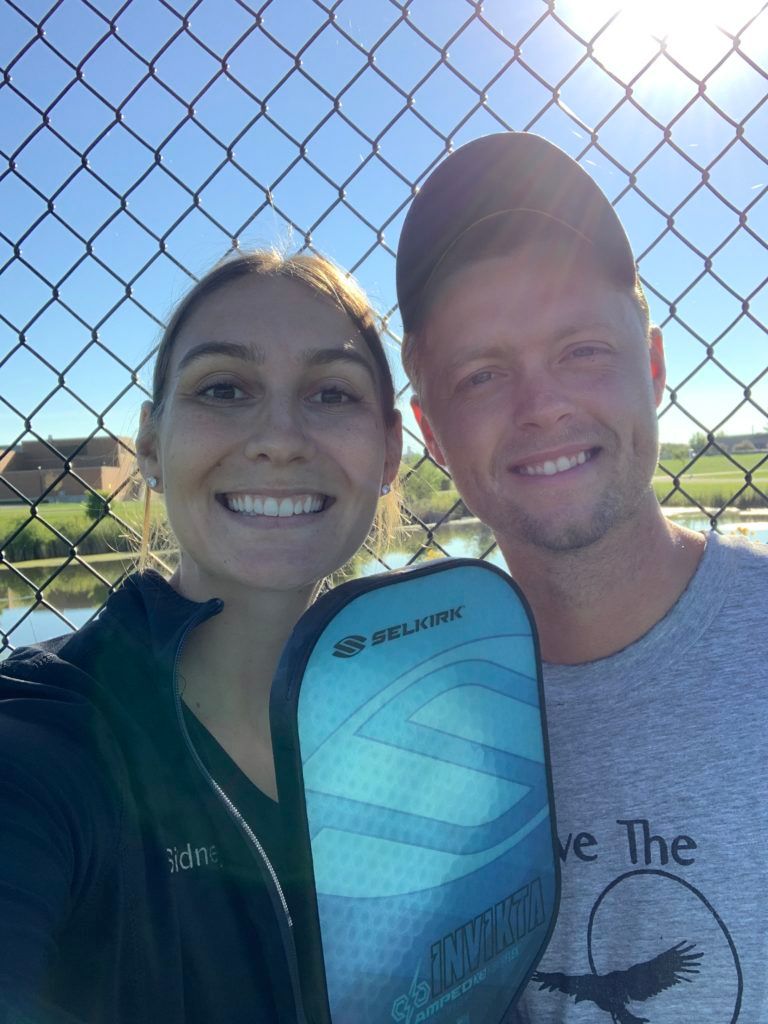 The Beginning
One day we were talking about what we wanted our life to look like and we started thinking about our dream of owning our own club again. This time we started to pray about it a little more to see if it was right for us. We knew that this would be quite the financial endeavor and the fear of failure at a project this size was very real. There have definitely been some hurdles to overcome, but we knew that if the doors kept opening for us, we wanted to trust the process and walk through them one at a time.
We started to formulate a business plan so we could start the conversation with banks. Being 28 years old and neither of us having a degree in business or management made us prime candidates for a bank loan…I'm joking of course. We knew that if we were going to succeed at this project, we needed to surround ourselves with professionals that truly cared about us and our project. We connected with the Small Business Development Center (SBDC) in our area to write a feasibility study to provide the banks and reinforce that this project was possible.
Now it was time for the hard part, securing the funding. After receiving respectful rejections from 7 or 8 banks we were pretty discouraged but continued to trust the process and continued to wait for the next door to open. Finally, we found two incredible banks that were willing to take the chance on our project.
Looking to Improve Your Game? Get a Pickleball Coach in the Comfort of Your Own Home.

The Dream
Growing up we both had incredible families. We cherished all of our memories together and it was really important to incorporate a family feel to our athletic club. We thought about a place where families and friends would be able to enjoy one another's company, while also enjoying a fun sport! This is when we started thinking about how the sport of pickleball could be perfect in providing that kind of atmosphere!
We knew that it had recently been exploding in popularity but most importantly it is also a sport that is accessible to just about anyone who wants to give it a try!  Anyone can learn and enjoy it regardless of age or skill level! Additionally, the many physical and mental benefits from playing a sport like this is so amazing! Pickleball would give us the perfect opportunity to combine everything that is important to us in a club. This is when the Picklebarn truly started to take shape!
Building a facility rather than renovating an existing building has always been the dream for us.  We wanted to build a professional "pickleball first" facility with tournament grade courts that could really continue to grow the sport. Courts facing north/south with correct spacing and equipment was a must for us. For pickleball to really grow we felt it needed professional facilities with these types of qualities.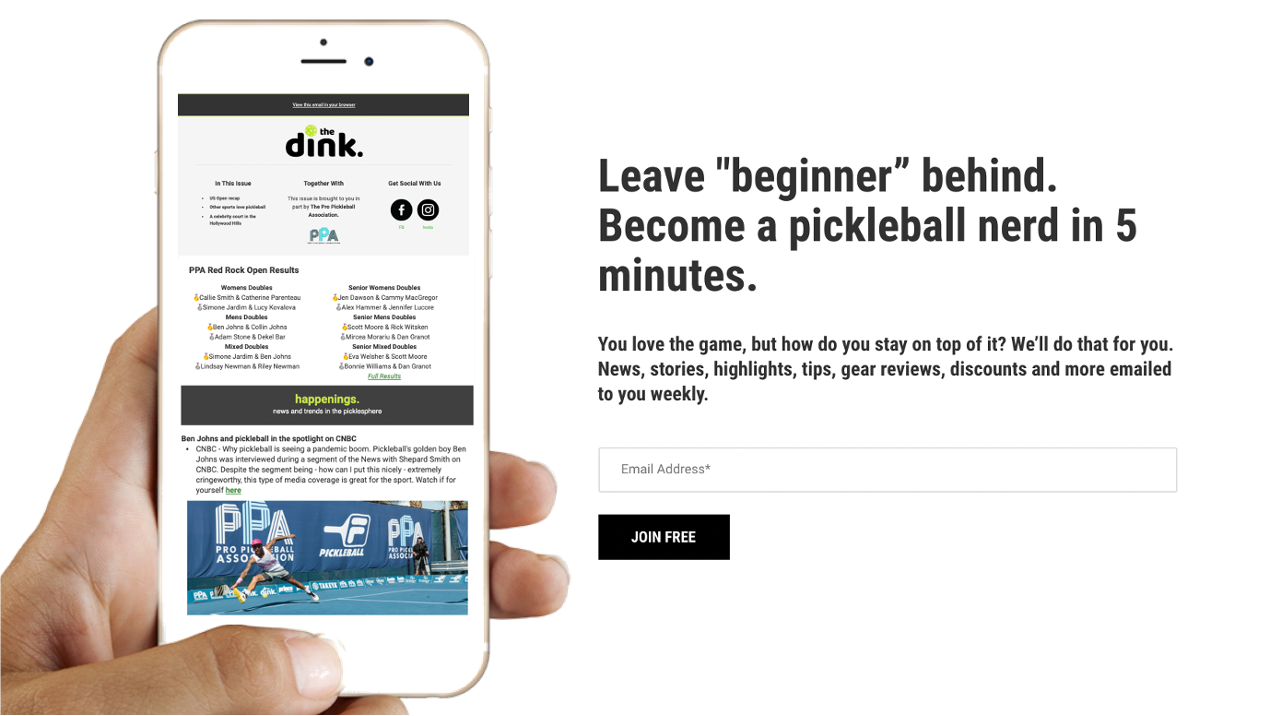 It was also important to us to create a social space for families and friends to enjoy time together with a homey feel as well. We did not want to compromise on any of these aspects of our dream so we knew right away that building was the best option for us. Growing up in southern Minnesota, we always knew that we wanted to come back to the area. We both had families that were close by and we would be near all of the schools/colleges we attended. Mankato is a big enough city to support the facility, but also has that tight-knit community feel that we loved so much growing up. It was the perfect place to bring the Picklebarn!
Coming up with the name took some time. We really wanted it to reflect the feel of the facility. We love the farmhouse aesthetic and thought that it would create a fun and homey atmosphere for our guests. We had a few different options but kept coming back to Picklebarn. It really is a name we love so much. Designing a logo was up next! We went through sheet after sheet of design ideas but finally landed on a concept we really liked!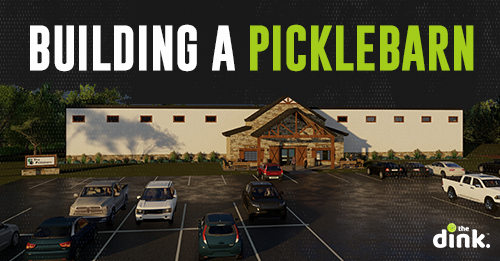 See You Soon!
Thank you all for following along to learn a little bit about our Picklebarn journey! We hope you enjoyed learning a little bit about us, the beginning of the project, and our dream! In our next blog, we will give you a little more insight into the planning process and the many decisions made! We will also touch on the biggest hurdles and successes so far! Hope to see you then!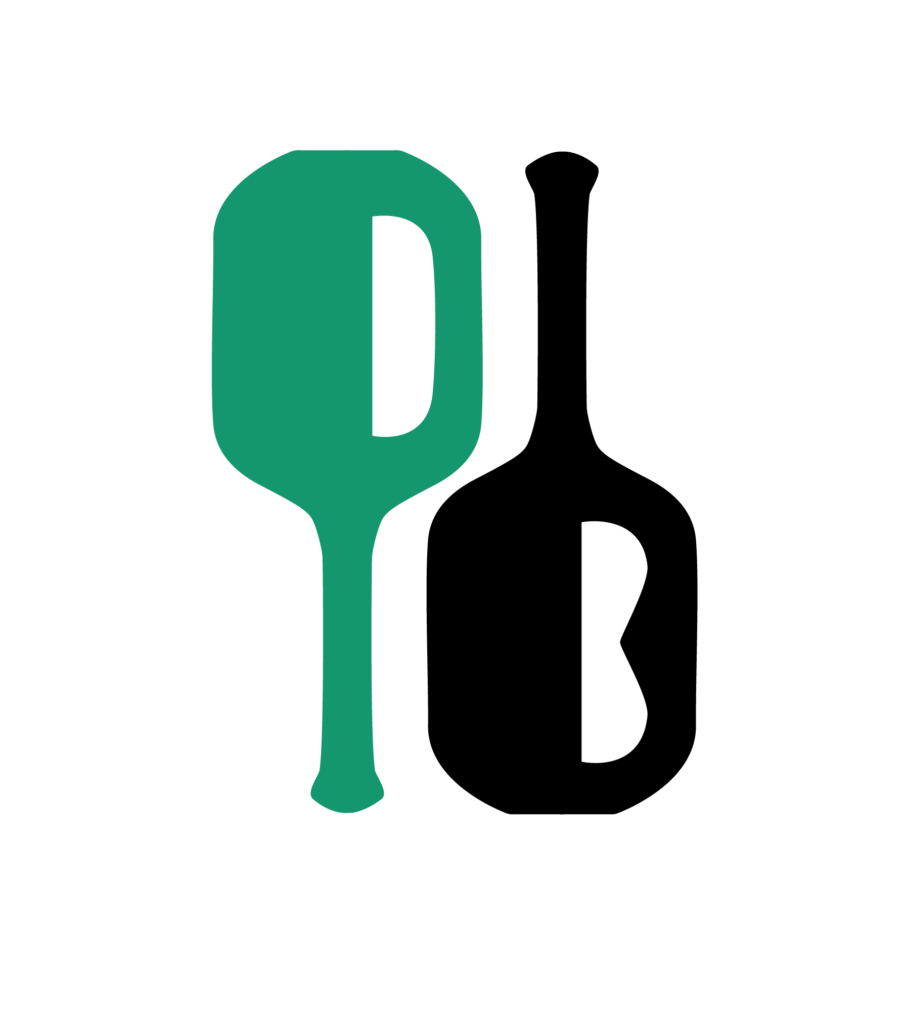 Are you dreaming of creating your own pickleball venue? Follow along in this series, The Picklebarn Dream. Subscribe to the Dink Newsletter to get updates directly in your inbox.