The best way to make a vacation even better is to add more pickleball. Airbnb has established itself as an efficient, and often-inexpensive way to rent a home.
There are many reasons to consider using the app, especially if you're a pickleball fan:
It's easy to use, and many locations aren't as heavily-booked as hotels would be in similar areas
Depending on the location and amenities offered, Airbnbs are often less-expensive than your typical hotel chains
The types of properties available for rent offer inherent customization and cultural immersion advantages over hotels
Get your friends and family together, start packing, and live the dream of having a court in your own (temporary) backyard.
Take a look at the listings below to find some of the most beautiful, highly-rated Airbnb properties with pickleball courts.
We've separated the listings by their location within the United States:
Northeast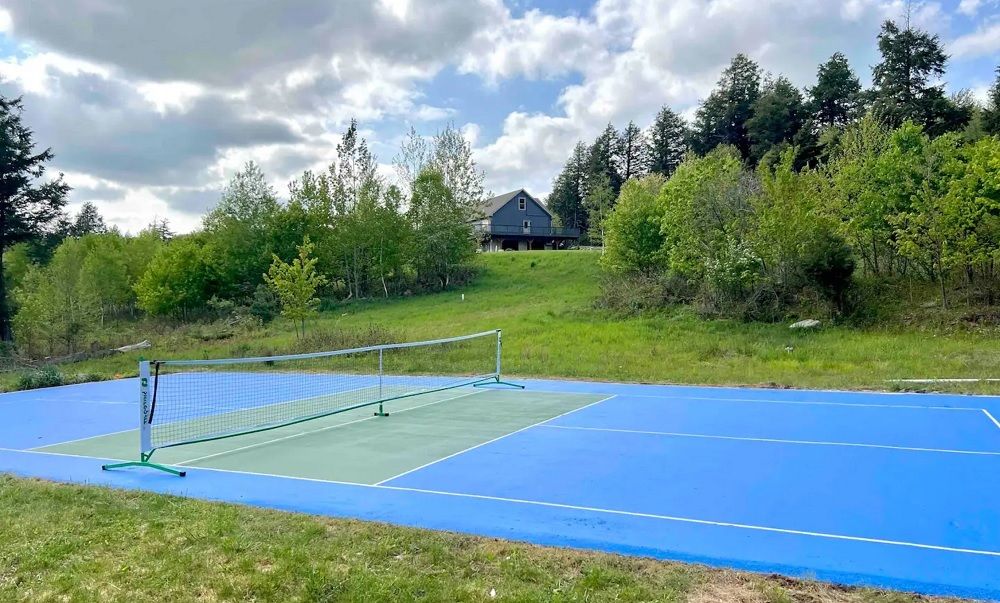 Beautiful upstate New York provides guests expansive vistas, great hiking & swimming opportunities, and comfortable moderate temperatures in the summer and fall. This 6 bedroom,12 bed home features a 6-person hot tub, large fire pit, game room with over 100 board games, a mini arcade, projector, kids' toys, ping pong table, and much more.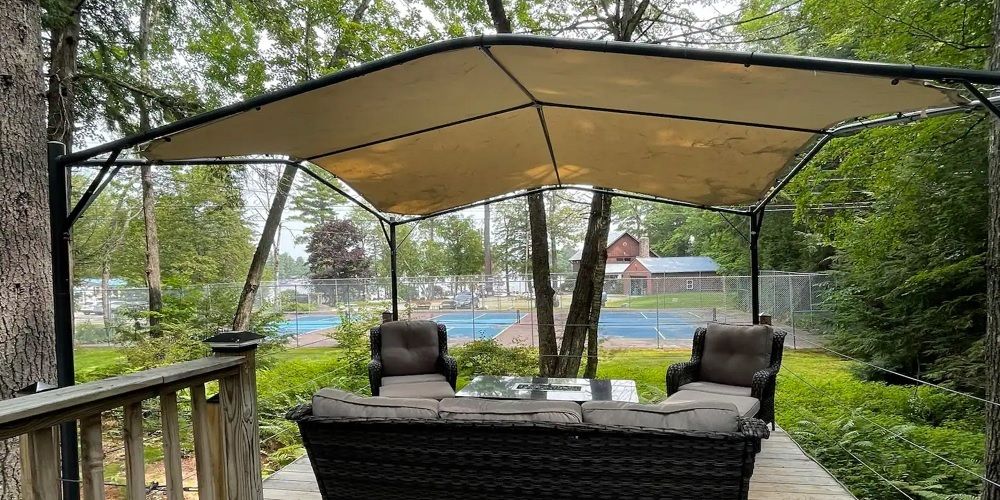 Part of a resort community just North of Sebago, Maine, this classic New England cabin is only 40 minutes from Portland and provides guests access to boat rentals, plane rides, and rides aboard the Songo River Queen. The best part? You can play pickleball on exclusive courts, step over to the beach, and end the day around a campfire.
Southeast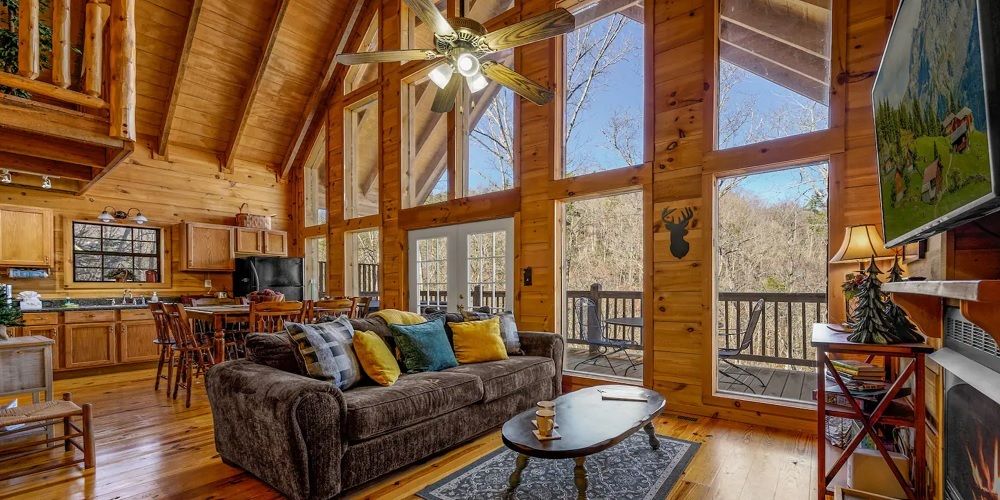 Welcome to Black Bear Pass near Tennessee's famous Smoky Mountains. This 3 bedroom, 3 bath cabin is near the entrance to the titular national park and features other entertainment options, such as foosball, dart board, games, 65'' TV, sleeper sofa and access to lower level deck with seating. As part of a gated community, the home boasts access to pickleball courts, disc golf, and a community pool.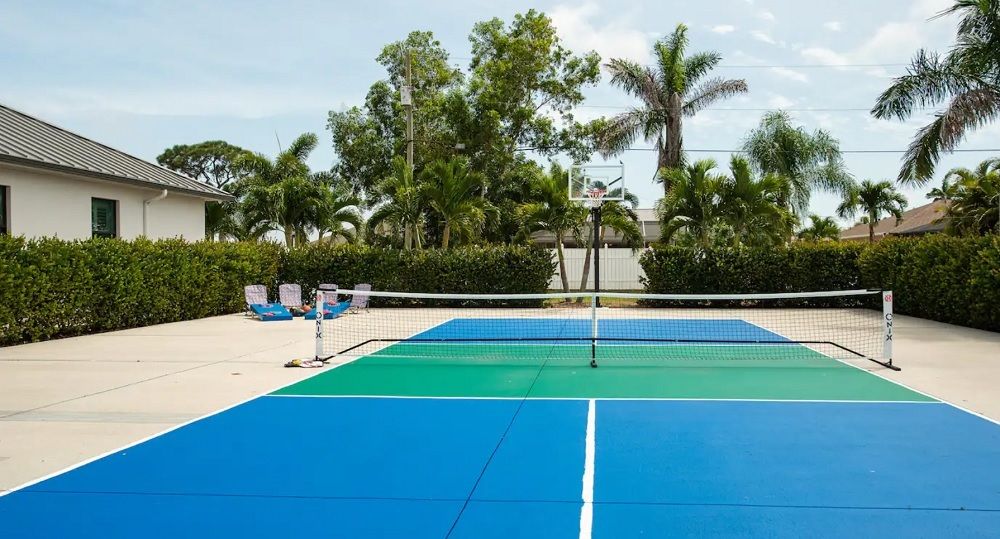 A shimmering pool, spa, lanai, private pickleball court, and garden oasis – sounds like the perfect Floridian getaway. This modern, 3-bed, 2.5-bath home is located near shopping and restaurants in a neighborhood with sidewalks and bike lanes.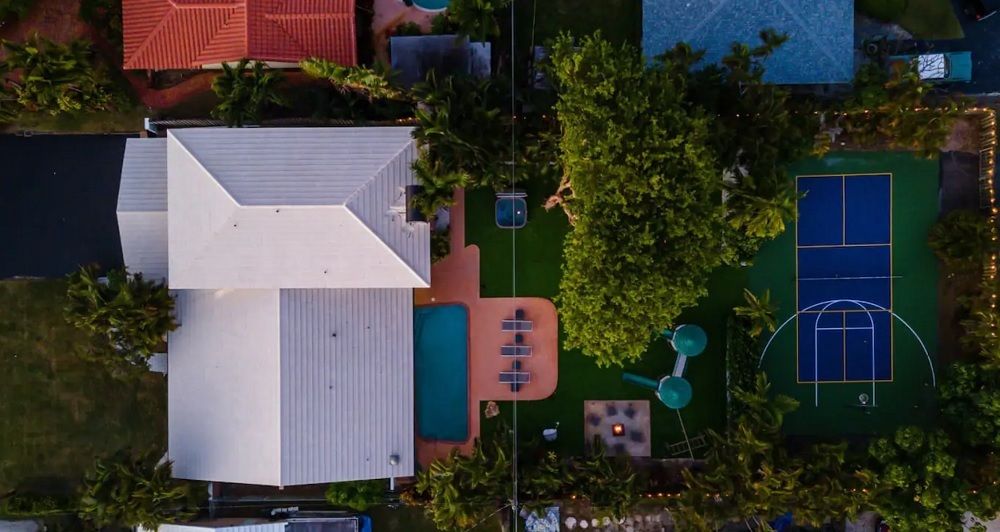 Here's a larger option for a large family or multi-family trip. This home has 6 bedrooms, 9 beds, and 4 baths. A game room, pool, hot tub, fire pit, playground, tennis, and basketball courts round out the activities available to guests.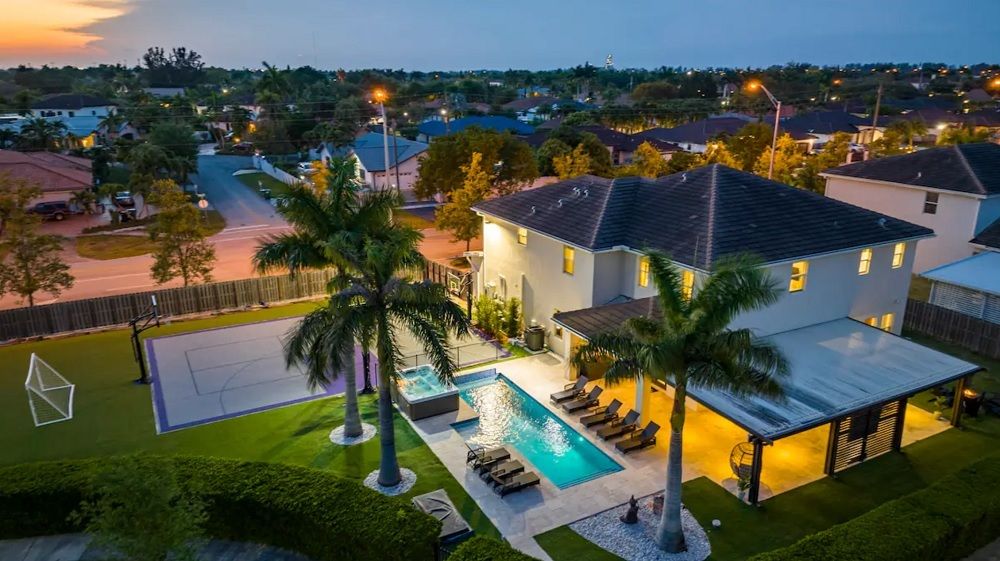 If you have a large/multi-family situation and don't want to have to plan much, consider this 8-bedroom, 5-bath mansion that's just 15 minutes from MIA airport. With a covered patio, heated pool, basketball court, soccer field, and (of course) pickleball court, it's a sure bet for a convenient, fun, warm-weather vacation.
Midwest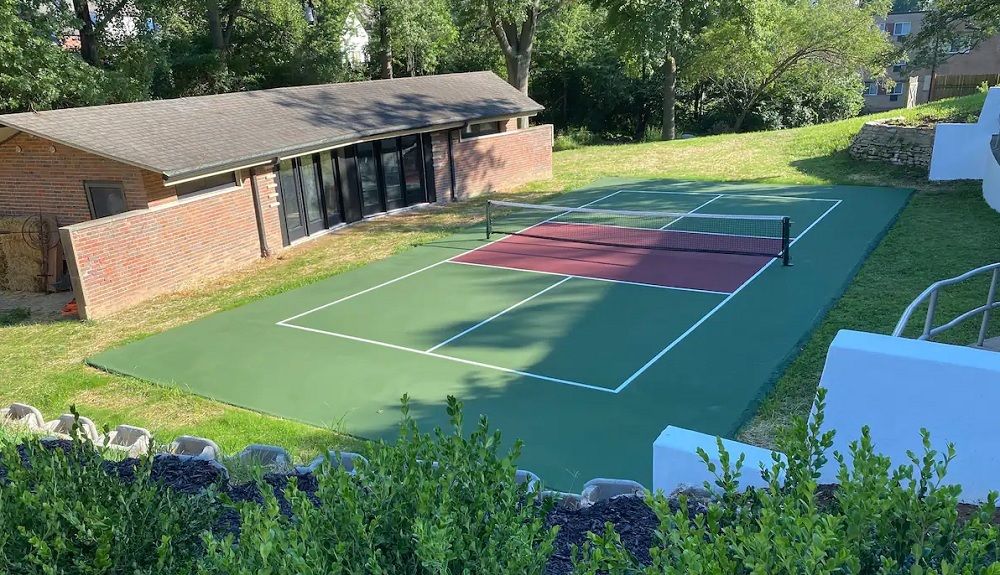 The perfect small getaway for pickleball fans: this guest house is in a quiet neighborhood, but is walkable to Clayton-area shops & dining. Friendly, pickleball-appreciating neighbors just seal the deal.
Want a remote cabin experience with the opportunity for some pickleball? This 2-bedroom, 1-bath hunter's cabin in Montana is for you. A fishing spot, hiking trails, and of course the pickleball court are all steps away from the front door.
---
Do you have a home court but don't want to rent your house on Airbnb?
You can still make money on your property. Rent our your home court, make passive income, and solve one of pickleball's biggest challenges all at once.
Learn more here.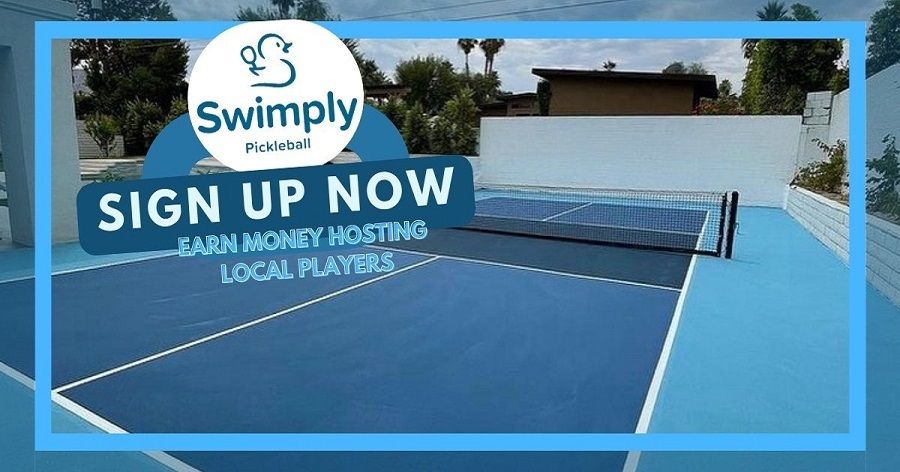 ---
West & Southwest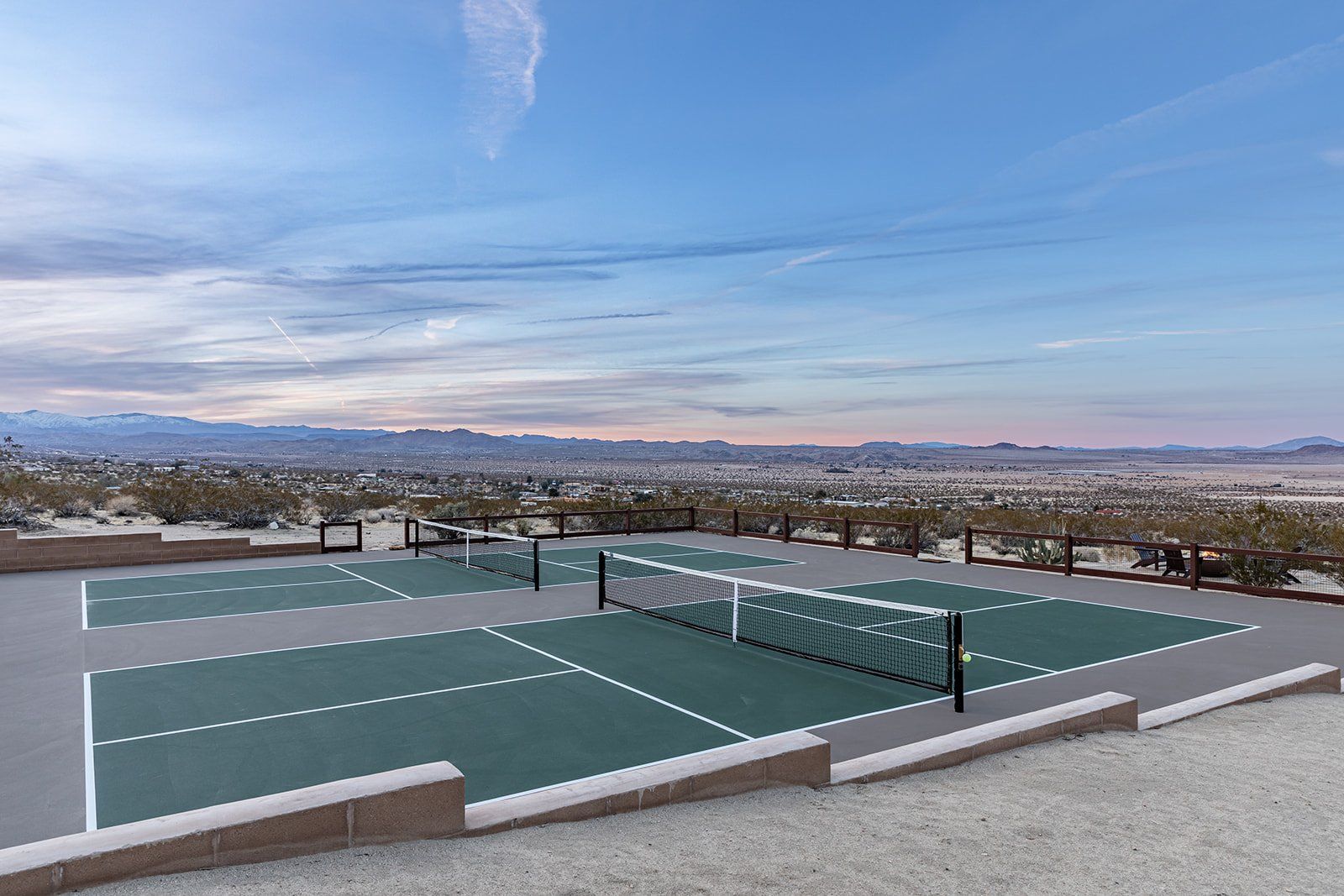 Casita Panorama is a 2 bedroom desert oasis with epic panorama views. Escape from the world and focus on nothing but your backhand dinking here.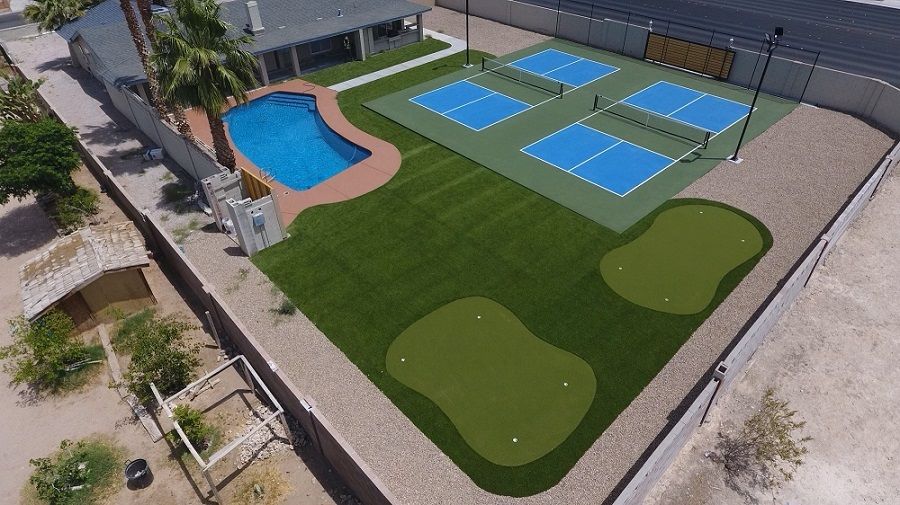 The Pickle BnB is a pickleball haven in Las Vegas, NV that's 5 minutes from the airport and 15 minutes from the strip. This 3-bed, 2-bath home is centrally located among grocery stores, 24-hr pharmacies, and restaurants. Features include two full size pickleball courts, two putting greens, a large pool, a game room with pool table and bar, and space to sleep 6-8 comfortably.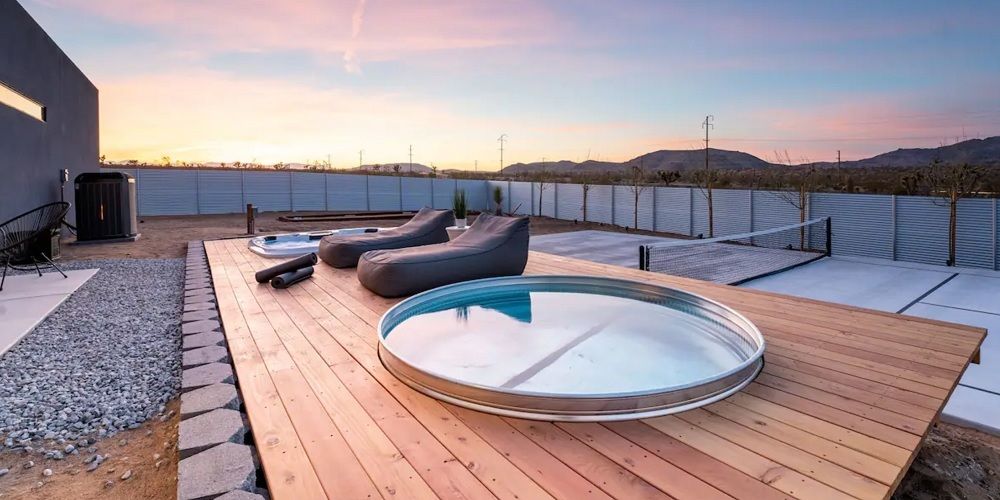 The Backyard at Joshua Tree is a modern luxury home with 3 beds, 3 baths, hanging daybed, fire pit, 6-seater spa, cowboy tub, ping pong table, Bocci ball pit, Tesla charger…and, of course, a pickleball court surrounded by desert vistas. For outdoorsy folks: it only takes 10 minutes to drive to the nearby Joshua Tree National Park!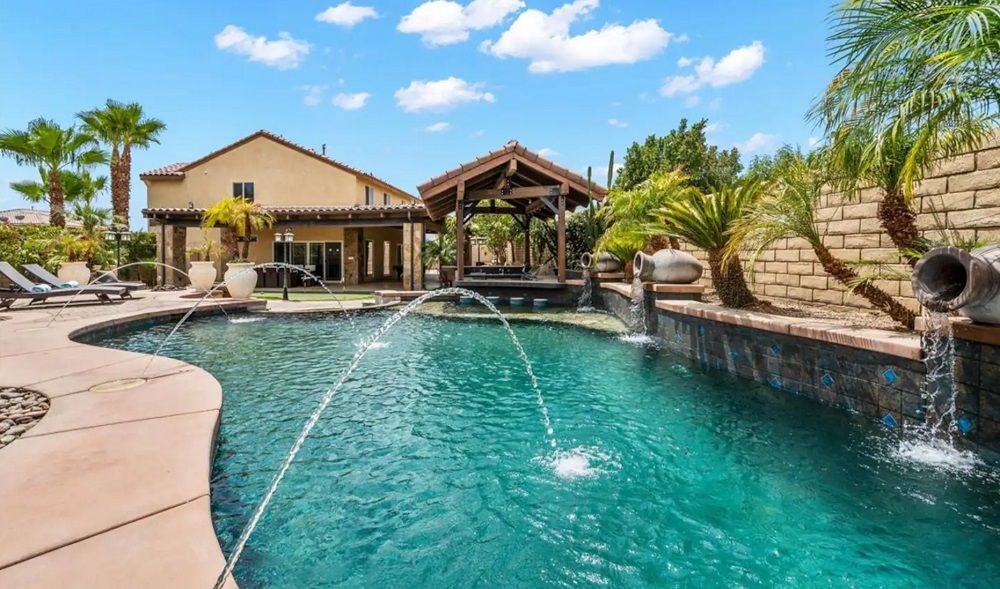 Amenities galore: built in stereo for indoor and outdoor music, pickleball court with a basketball hoop, pool table, putting green with sand trap, pool, billiards, cabana bar, and a built-in BBQ.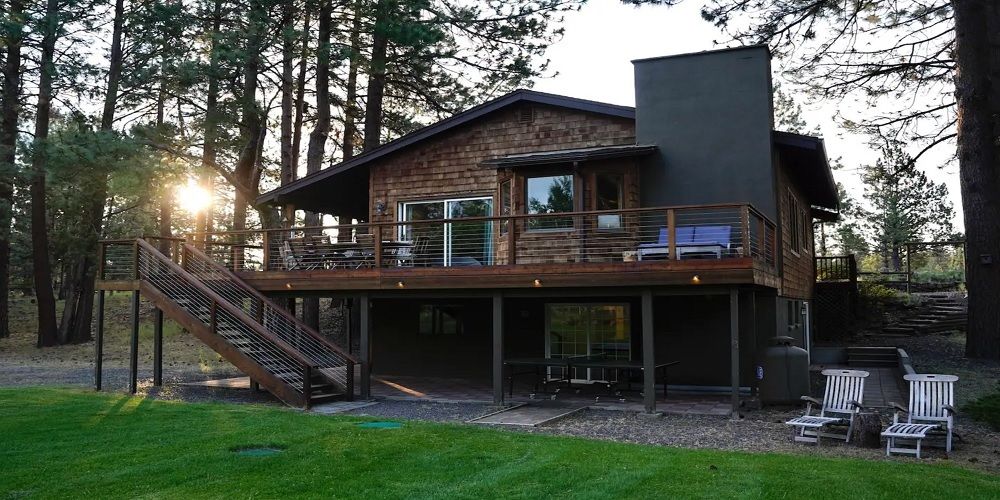 Aspen Meadow Lodge is for the true outdoorspeople who also love to play pickleball. Enjoy the best of the PNW with towering pines, fly fishing on the nearby creek, skiing, biking, and hiking. This 4 bedroom, 3.5 bath, 3200 square foot home accommodates up to three families comfortably.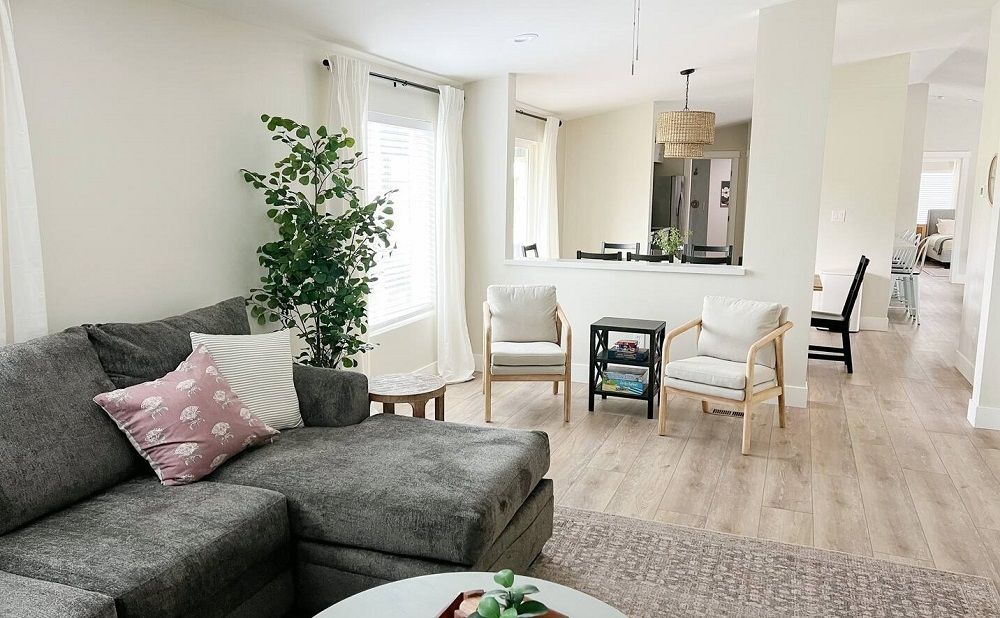 Not one, not two, but THREE private pickleball courts? With overhead lighting?! Well, this is "The Pickleball House," after all. Other amenities at this 3-bed, 3-bath house include a full size sand volleyball court, private hot tub, and plenty of room for entertaining.
Read Next: How to Make a Pickleball Court | Makeshift Court Guide
If you have one that didn't make the list, send us an email, thedinkteam@heydink.com.
If you're a consistent traveler, be sure to bookmark this article as we will continue to update it anytime we find a particularly-beautiful rental property with a pickleball court.
---
If you want to keep up with everything pickleball, you've got to sign up for our newsletter. We break news faster than anyone in the game. Subscribe below: