Huge news in the pickleball world as one of the biggest proponents of the game, Randall Emmett, has officially greenlit a new million dollar pickleball documentary! Randall Emmett is a Hollywood producer and now director, with an impressive track record of films including the Irishman, Lone Survivor, and Amityville Horror. He has brought pickleball into the reality TV scene on Vanderpump Rules and helped create the Franklin Celebrity Pro-Am at last year's PPA Masters event.

His new documentary will cover the history of the game, the evolution to what it has become today, and the extensive range of players from professional athletes and celebrities to beginners picking up a paddle for the first time. It will aim to capture what makes pickleball such an addiction for those that play and why it has grown at such an incredible rate in recent years.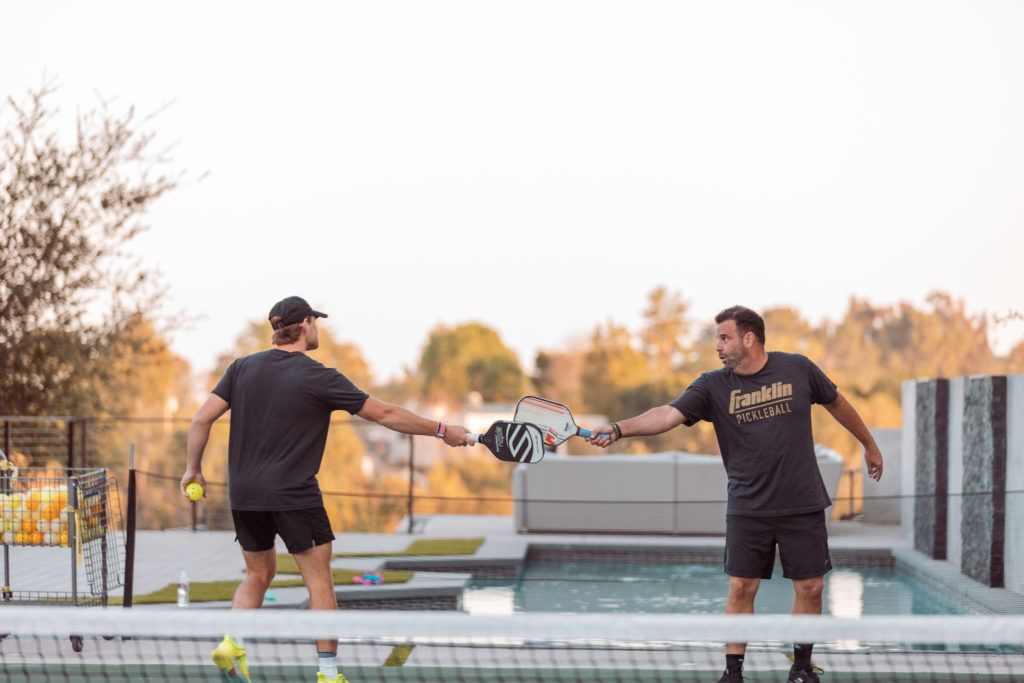 There is no better time to be documenting the sport of pickleball. We are in a unique position where the number of recreational players is at an all-time high and the sport is garnering national spotlight. The influx of billionaire investors has brought more attention and money to the game than ever before.  The landmark decisions made this year will pave the way for the future of the game and help it reach an international audience.

Filming for this project will start at the PPA Carvana Desert Ridge Open, where an exhibition match will take place between the most decorated US Olympian of all time, Michael Phelps, and future NFL Hall of Famer, Larry Fitzgerald. Emmett and his crew will be filming at a number of major pro events in 2022, where they will be speaking with the biggest names in pickleball.

Emmett will be collecting stories and predictions from the pioneers of the game, big and small. He wants to hear from everyone involved in growing the game and convey the passion of its advocates to the largest possible audience.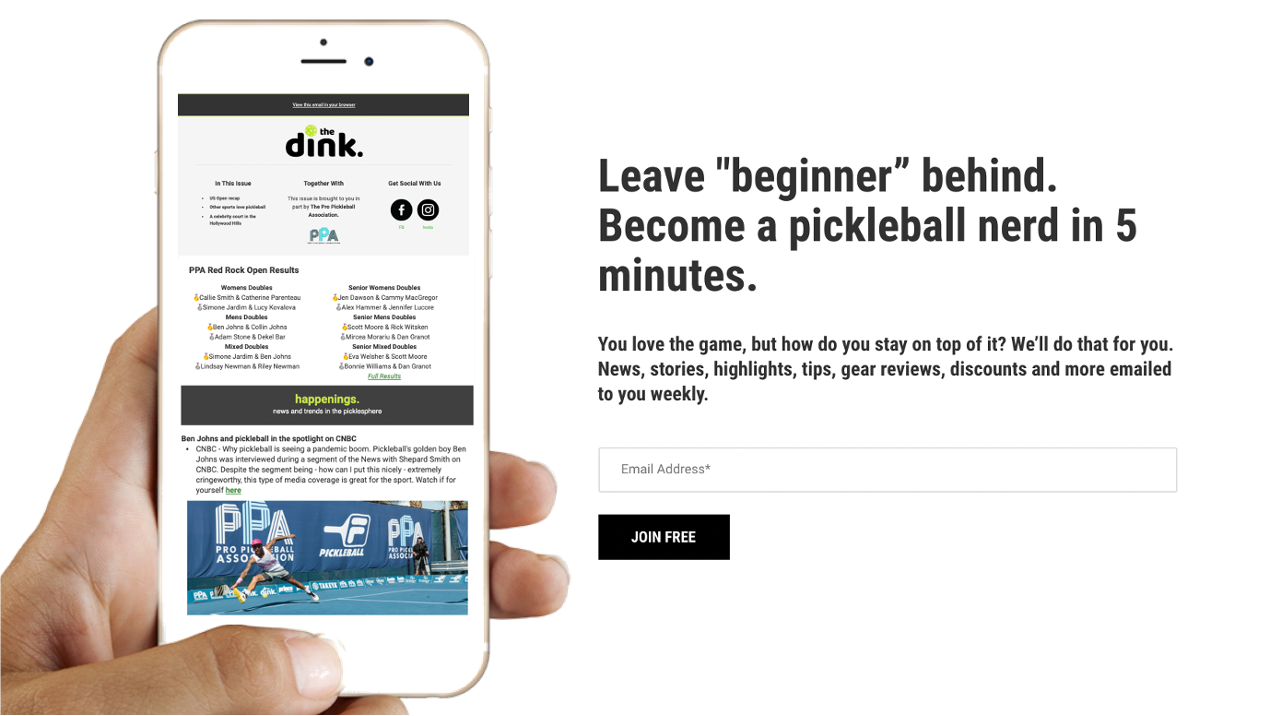 The budget for the film is nearing the $1 million mark, making it the biggest budget for a pickleball documentary ever. Emmett is calling on an Oscar-winning director to help him co-direct the film and wants to be ready to premiere at Sundance Film Festival in 2023.


The finished product will be released on a major streaming service for all the pickleballers and the rest of the world to enjoy. Whether you're a veteran in the game or someone who has never played, this will be a film that gets more people on the court with a paddle in their hand.



GUARANTEED TO RAPIDLY IMPROVE YOUR PICKLEBALL GAME OR YOUR MONEY BACK! GET 10% OFF WITH CODE THEDINK


Stay up to date with every step in this exciting journey with the dink newsletter. Subscribe today and follow the dink on Instagram and Facebook.