The past year in professional pickleball has felt like a decade. There were more than 50 professional events throughout the calendar year. The sport stole headlines in the Wall Street Journal, New York Times and USA Today.
The game invaded the New York Stock Exchange and was played everywhere from parking lots to rooftops.
Pickleball mania ran wild in the US. A new study estimated that more the 36.5 million Americans picked up a paddle in the past year.
That includes some of the biggest celebrities in the nation who have all decided to jump on the pickleball bandwagon. Tom Brady, Lebron James, Gary Vaynerchuk, and more now have part ownership in pickleball teams.
At The Dink, we want to take a minute to celebrate the game, its players, and the fans that have set it on fire. It's the People's Choice Awards of Pickleball!  
This year, The Dink and Selkirk are happy to announce a new Content Creator of the Year category that includes a $2000 prize.
Selkirk Sport will also offer a $1000 grant to the winners of the Selkirk Labs Men's Most Improved Player, Ava Lee Women's Most Improved Player, and Selkirk TV Best On-Air Personality.
We'd also like the thank our partner PicklePlay. The best pickeball app for finding courts, engaging with players, and organizing games.
A special thank you to Invisible Narratives for your support.
Without further ado, let's take a look at some of this year's categories: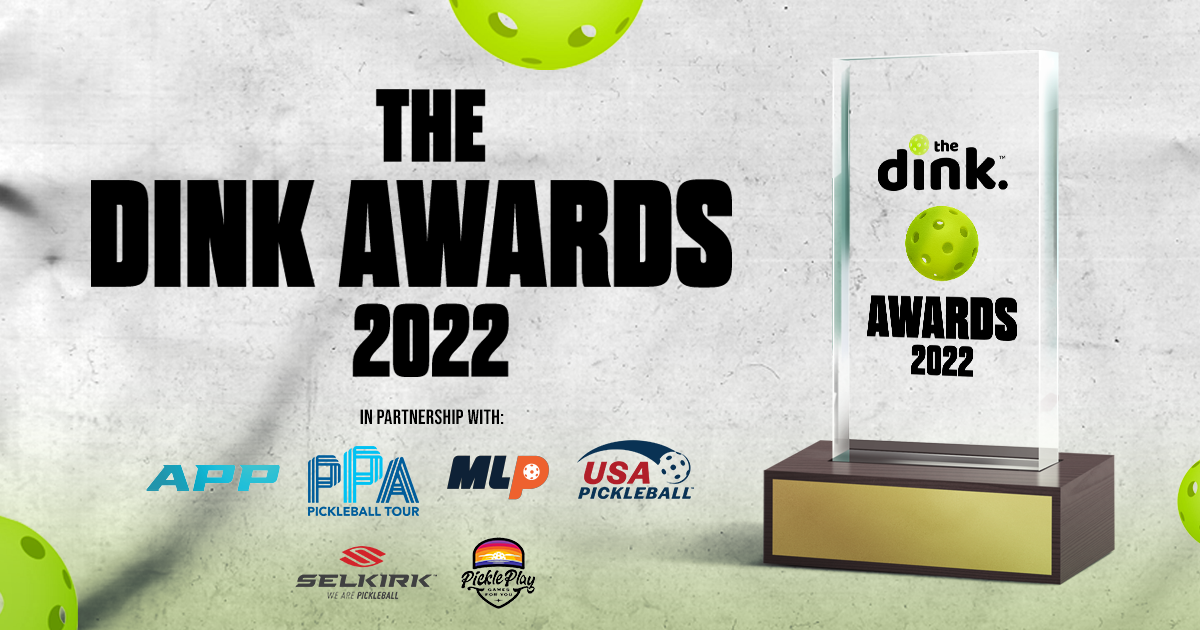 Player of the Year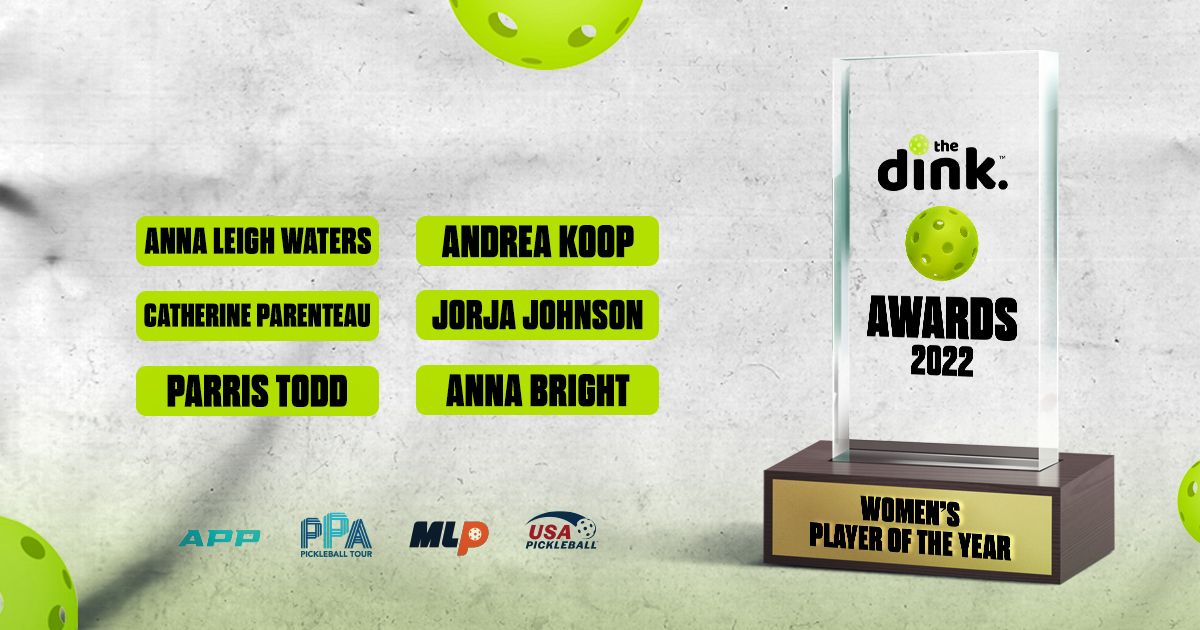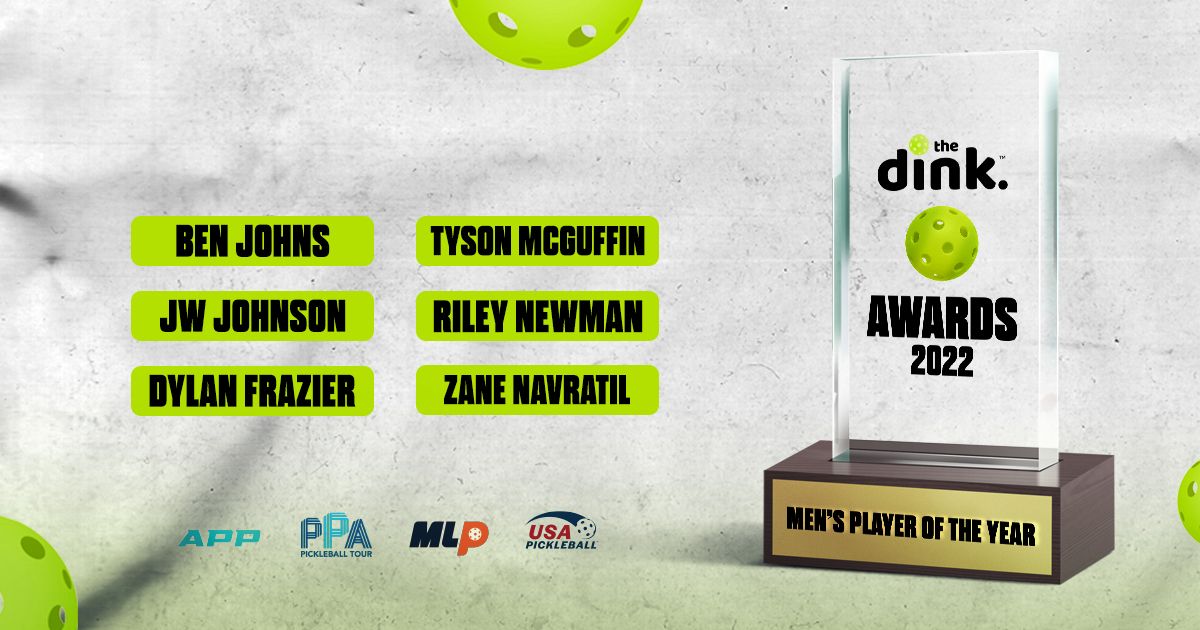 Most Improved Player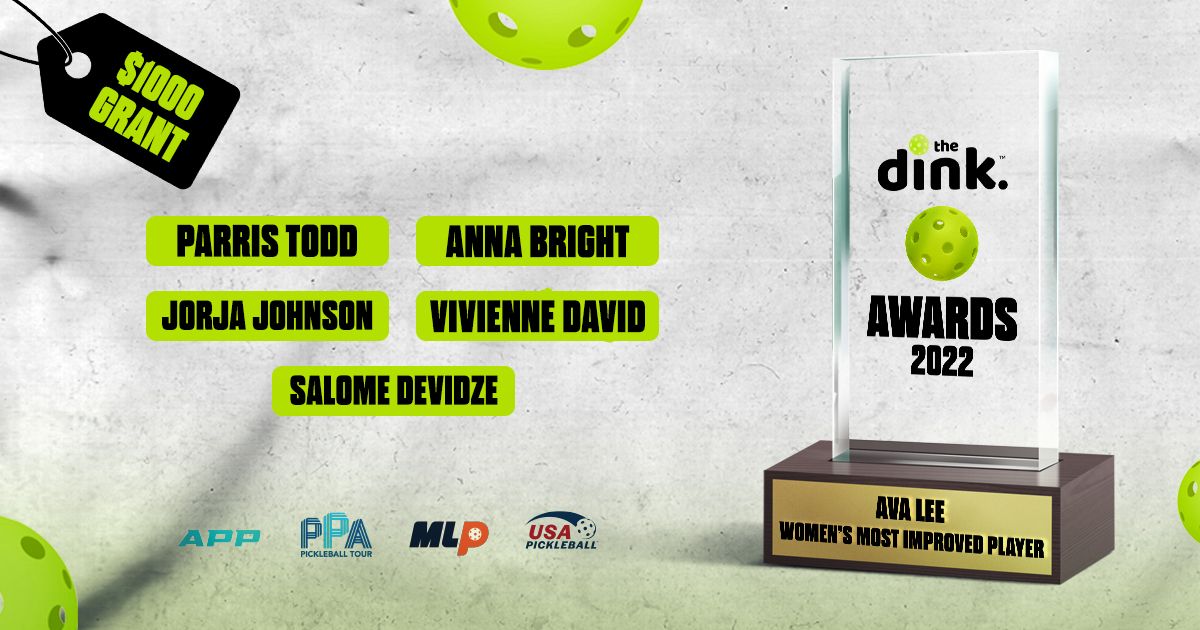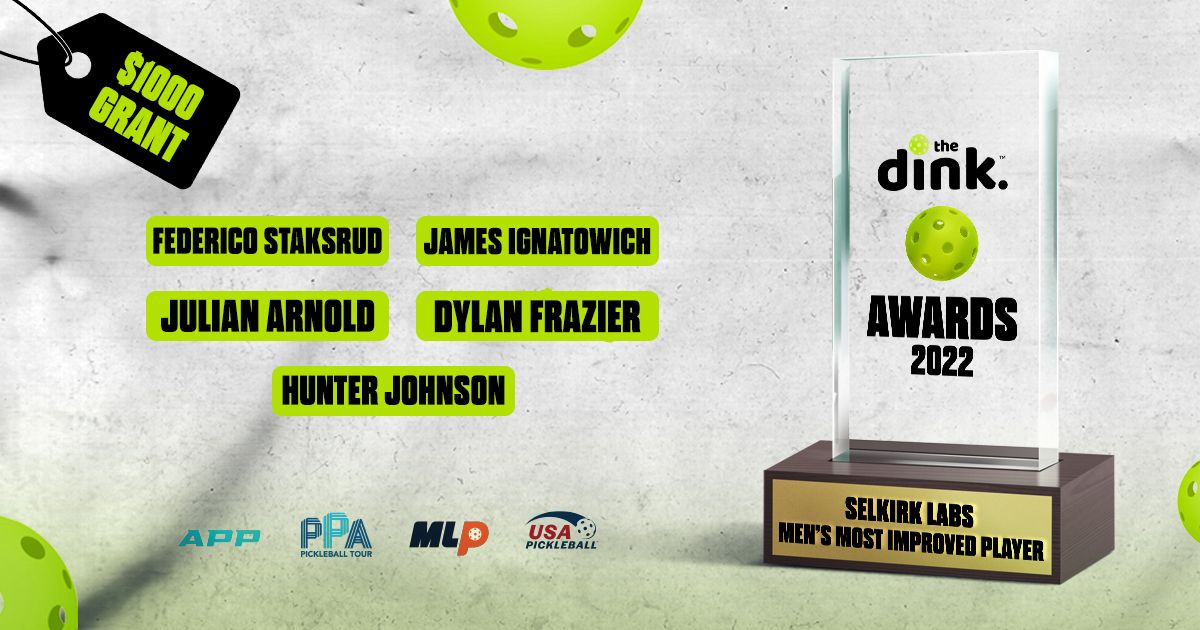 PPA Tour Scrappiest Pro

Content Creator of the Year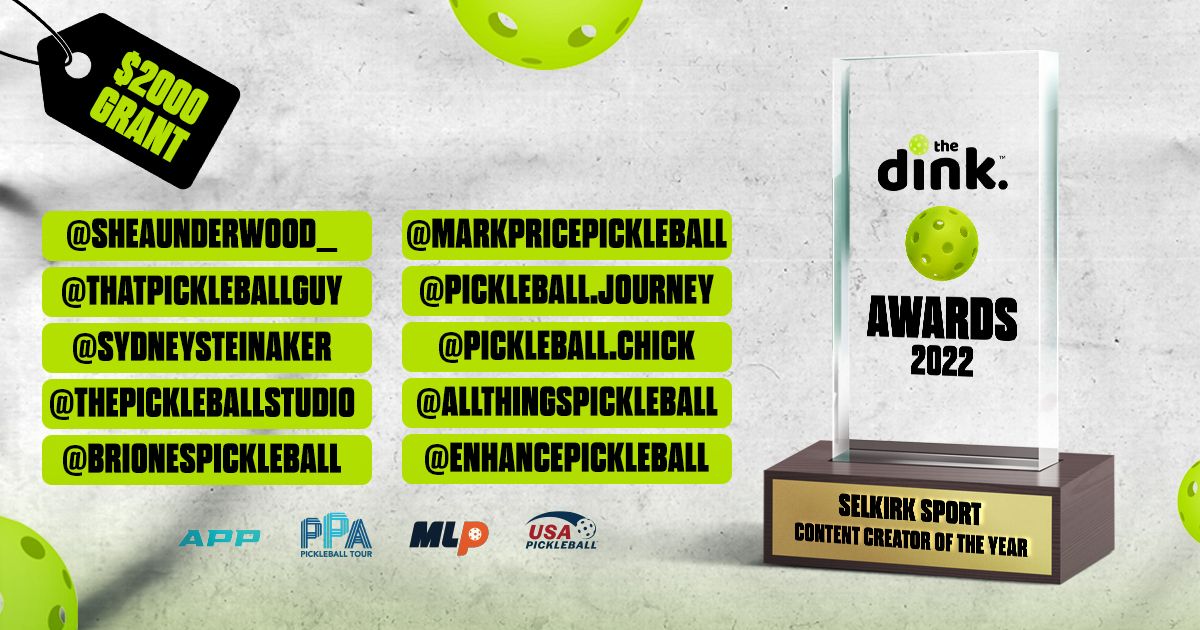 Cast your vote for The 2022 Dink Awards.
The pro pickleball game moves fast. Luckily, we do too. Subscribe to our newsletter to keep track of pro matches: