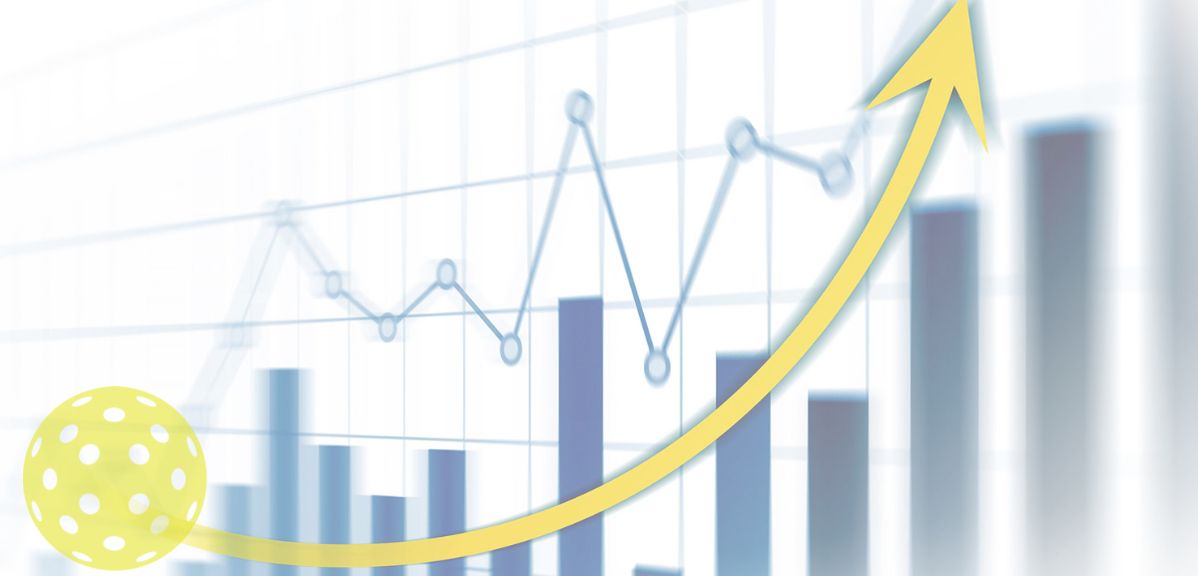 News
Forget Participation Numbers, These Stats Prove Pickleball's Growth isn't Slowing
We're calling it now: 2023 will be pickleball's biggest year yet in terms of expansion. How do we know this?
A wave of secondary pickleball growth statistics is crashing all around us, indicating continued expansion, at least in the United States.
Forget the already-skyrocketing participation numbers which seem to change every month. There are other factors which spell continued growth for pickleball.
Let's examine those factors:
Community planning for pickleball on the rise
Across the US, communities are speaking up about the need to accommodate the ceaselessly-expanding number of pickleball enthusiasts.
FiscalNote tracked the minutes and agendas of Q1 budgetary and community planning meetings across the country. Their findings documented 16,389 mentions of the sport in over 1,414 communities.
"These discussions mainly focused on court construction, park development, and events," their report says.
If these statistics remain consistent, that means by the end of 2023, over 5,500 communities across the country will consider pickleball's place in their budgets.
We're sure many of those meetings involved the inevitable noise complaint issue at established courts, though this wave of interest is likely to generate discussions of pickleball's most positive aspects, too.
What's on the line for communities seeking out pickleball venues?
Sports tourism money: larger venues with numerous courts, bars, restaurants, and pro shops draw in pickleball fans from across the state and region.
Community interest in recreation: the more residents have a say in recreation & public works, the more local governments stand to benefit.
Countless physical, social & mental health benefits for residents (at least as long as the courts don't cause more than 70 decibels of noise near neighbors)
Still, pickleball's frequency in discussions beat out other issues whose head start in community planning spans years by an exorbitant lead.
The FiscalNote report found that expanding access to high-speed internet only received 169 mentions across 76 communities in Q1.
Priorities, people. PRIORITIES.
---
Hydrate like a champ
Stay hydrated with LMNT if you want to stay on top of your game.
LMNT's ratio for better pickleball: 1000 mg sodium, 200 mg potassium, 60 mg magnesium.
LMNT is a tasty electrolyte drink mix with everything you need and nothing you don't. That means lots of salt to stay hydrated…and no sugar means no crashing.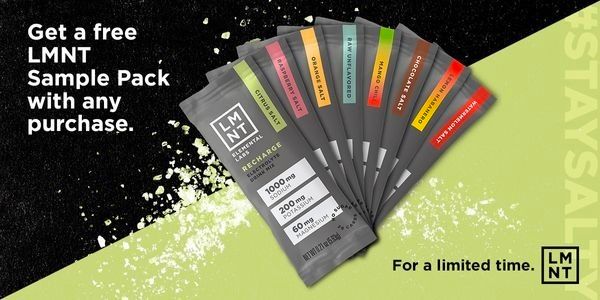 LMNT is used by athletes in the NBA, NFL, and NHL, so pickleballers of every kind can trust in this golden ratio. Check them out here – and stay at your best on the court with a free sample pack with any purchase.
---
Pickleball court numbers on the rise
USA Pickleball compiles listings of places to play pickleball on their dedicated website, places2play.org.
At the end of 2021, there were 9,524 public courts listed, an increase of 789 locations or approximately 66 new locations per month from 2020's number.
But that was last year's report. As of early 2023, USAP has not released an updated version, and more courts have presumably opened since they completed that research.
According to USAP court surface partner, SportMaster, there are over 35,000 courts in early 2023, though many of those may be private.
Even if the true pickleball participation number is currently lower than any estimate, the fact that courts are being built at such an rapid rate speaks to a growing industry.
Google searches about pickleball on the rise
In the 21st century, there are few better ways to measure the cultural impact of something than to analyze the publicly-available Google search data surrounding it.
People of all ages are googling pickleball-related queries every day, and each instance is documented by Google's algorithm.
Related: The Top Pickleball States According to Google Trends
We can track that data through tools like Google Trends, which plots interest in a given topic over time.
Here's the Trends data for the word "pickleball" over the last five years:

Does that graph look different than you expected? It would have been tempting to believe that graph would skyrocket, especially given the onslaught of pickleball news segments flooding the airwaves and countless regional news websites.
But in my experience, hard spikes in Google Trends data typically means the subject is a fad, inevitably experiencing sharp declines.
In pickleball's case, we see relatively slow, steady dips and ticks, indicating a sustainable growth pattern that is likely to continue in the years to come.
---
If you want to keep up with everything pickleball, you've got to sign up for our newsletter. We break news faster than anyone in the game. Subscribe below: