Halloween is here, and we couldn't help but wonder what horrors the pickleball community has seen – not in a movie, but IRL.
When we asked members of the Pickleball Forum Facebook group about the scariest things they'd seen on a court, we expected some humorous replies.
Indeed, the group came through with some gems like "someone playing in flip flops" or "my own backhand."  
This one felt especially relatable:

"What a lighthearted, corny little blog we can write with this!" we thought.
But then, some more serious stories came in. Take Joe Baumann's chilling comment:
"Had to give someone CPR and defibrillation on court once. He woke up before the paramedics arrived, while I was doing compressions on his chest. Went to the hospital and had quadruple bypass surgery."
We had to ask Joe for more details. How did that player fare after surgery? How did Joe himself recover from what must have been a traumatic event?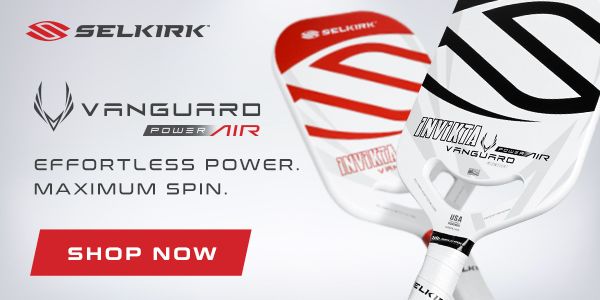 Fortunately, the player Joe saved fully recovered and was playing pickleball again within a year.
"The local station picked up the story, interviewed me about it, and ran a 5-minute segment on the local news," he says.
Joe was CPR certified for over ten years before that incident. Thankfully, it was the only time he had to use it.
Read Next: A Pickleball Drill to Combine Practice and Play
"Definitely a scary thing to do, but the adrenaline and training takes over and it's almost an out of body experience to be working with that kind of adrenaline flowing through you."
Well done, Joe! We can all breath a bit easier knowing there are helpful, capable players like you on the courts.
We also heard from group member Dave Robertson about another frightening sight:
"I saw a husband tag his wife in the eye with a ball. Good thing she was wearing glasses."
The truly horrifying part is that eye shots probably happen more often than you'd think.
We're not here to scare you away from your next match, but these two stories serve as excellent reminders to practice safety on the court at all times.
And just to ensure you don't ever have to see anything truly horrifying, it couldn't hurt to be CPR certified.
Have a safe and fun Halloween, Dink Fam.