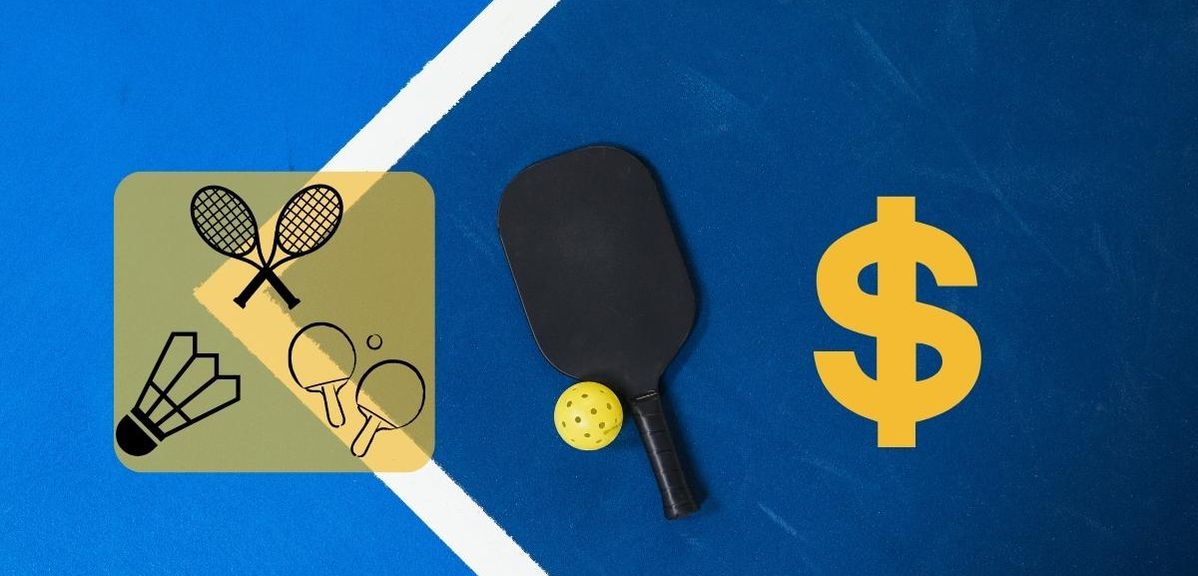 News
Pickleball Doesn't Just Drive Sales for Itself: It's Helping All Racquet Sports
The racquet sports equipment market is now 6x the size it was only three years ago, according to a Circana research report.
Hmm. We wonder why that could be?
Though there is a marked difference between tennis clothing and pickleball clothing, U.S. sales revenue for tennis apparel increased by 15% in the 12 months ending June 2023. The subcategory is up 38% in revenue versus three years ago.
Part of that growth has to do with racquet sport clothing design's inherent "balance of sporty and chic," according to Circana's report. In a post-pandemic world, many have swapped in tennis gear for their sweats, seeking a stylish upgrade which doesn't sacrifice comfort.
Similarly, tennis shoes have grown from a practical companion to a fashion statement, with sales of tennis-inspired sneakers increasing by 9% this year.
Big picture: it's mostly pickleball's influence
Still, it's not quite tennis' boost in popularity which is driving racquet sport equipment sales.
The fact that the category has increased by 27% – to $684 million – in the last 12 months is primarily due to the continued surge in pickleball sales, the report says.
Just three years ago, pickleball captured $50.8 million in retail sales. Now, it's grown to $304.2 million, according to the report.
It seems almost unbelievable that nearly half of US-based racquet sports sales attribute to pickleball. But Circana's receipt-based tracking service, which recently expanded to include data for the U.S. outdoor and sports equipment markets, found that the growth in racquet sports equipment sales is primarily being led by more buyers in the market, 20% more compared to one year ago, and those buyers are spending more.
Year over year sales for racquet sports equipment increased by 27% to $684 million in the past 12 months, led by the continued surge in pickleball sales. Capturing $50.8 million in retail sales just three years ago, pickleball paddle and ball sales is now a $304.2 million business.
We know that pickleball has maintained its position as the fastest-growing sport in recent years. But now, we know pickleball has the power to raise the collective water level for each racquet sport.
"For the first time since 2015, every racquet sport increased its total participation number compared to 2021," Circana says.
Read Next: Pickleball Fashion is Better Than Tennis Fashion
---