Soon, you can play the pros...Or play as their likenesses, at least. The PPA Tour recently teased an upcoming video game that's been in development for over a year and a half with game developer Farsight.
The game's official title and release date aren't live yet, but a PPA representative tells us they're aiming to drop it this winter.
Some of you may have caught the demo version that Jay Devilliers played on-site at Nationals. PPA says that is far from the final version, which Farsight created with the help of motion-captured pros like ALW and Ben Johns.
PPA's VP of Communications Jeff Watson says that while you can't compare this game to something like football's Madden games - which have been in development for over 20 years - you could say this does give pickleball a different form of legitimacy.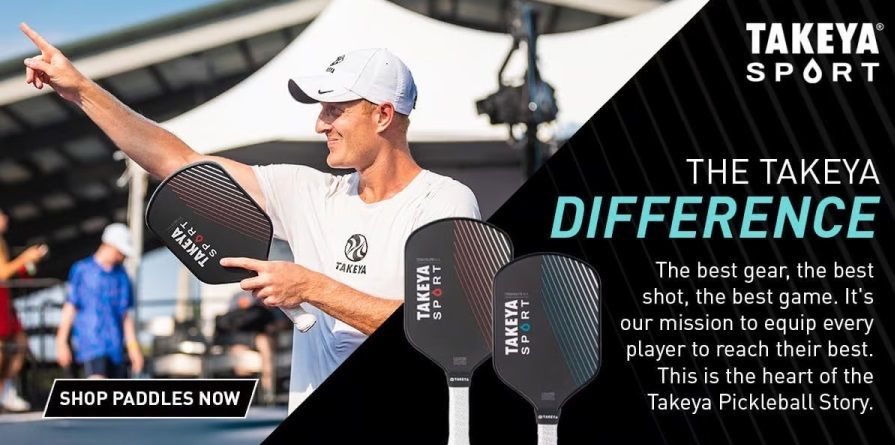 "It will expand the image and names of some of our players to people who haven't heard of them," Watson says.
"They'll see Jay Devillier with his big shoulders and headband and then recognize the real thing when they see him on the court. It's another touchpoint for fans who see it on the news."
While this is definitely the first full-scale, realistic approach to a pickleball video game, it is technically not the first virtual pickleball experience.
GameMill Entertainment's Pickleball Smash allows you to customize your player, compete in tournaments and local multi-player mode, with up to 4 friends, and practice with minigames – albeit in a much more "cartoony" rendering.
Read Next: VR Pickleball Breaks a Digital Boundary
The PPA Tour game will release on Steam, Nintendo Switch, Playstation and XBox.
Whenever it drops, you can be sure we'll be breaking out the 'Dew and forgetting to wash our clothes for a week…unless it's sunny out, in which case we'll probably just play the real thing.
---