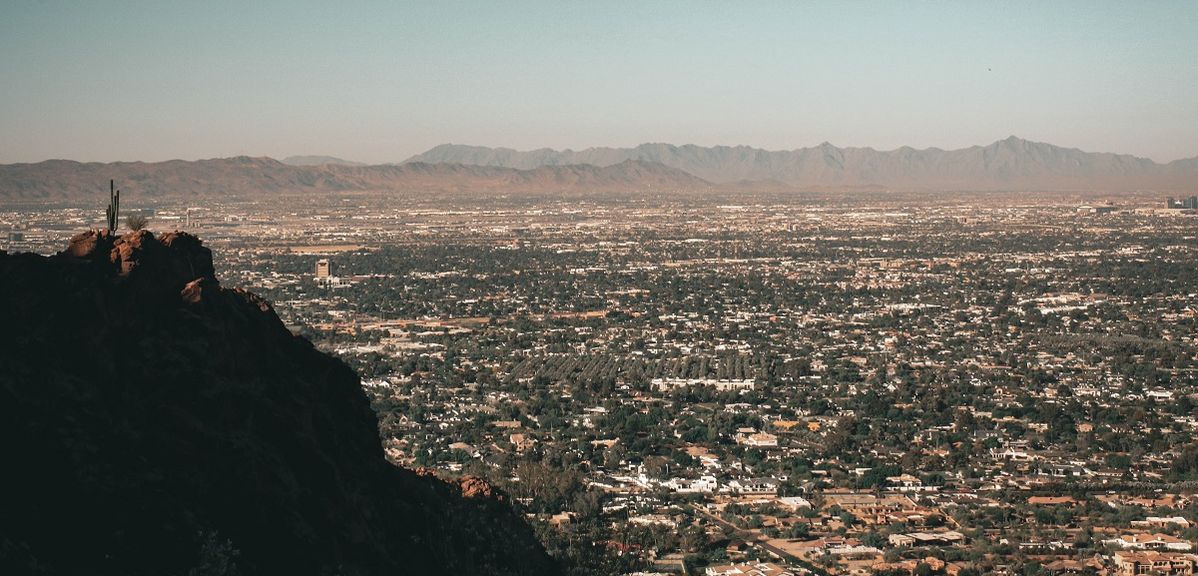 Other
Best Places to Play Pickleball in Phoenix: Courts, Times, Everything You Need to Know
Phoenix, Arizona receives about 3,870 hours of sunlight each year, making it the second-sunniest city in the world next to neighboring Yuma. But soon, pickleball players will likely clock more cumulative hours of play within city limits.
As of August 2022, there were 23 indoor and 38 outdoor public pickleball courts in Phoenix for a grand total of 61, a number that's likely already outdated.
Rather than list all of those, we figured we'd spotlight a few of the city's most accessible, dedicated pickleball courts and provide everything you need to know about each.
Indoor/Outdoor Pickleball Courts in Phoenix Proper
Pecos Park – 16827 S 48th St, Phoenix, AZ 85048
This municipal park offers sixteen total courts in a mix of indoor and outdoor options. The city charges a fee for indoor court usage, but lighted outdoor courts are always free. An adjacent pool, splash pad, and skate park make this area ideal for families and groups of friends with diverse interests. Those seeking community can connect on the PicklePlay app as well as an official Pecos Pickleball group site.
Open Times: Every day, 8am to 6pm
Cost: Outdoor free
---
Paseo Highlands Park – 3435 W. Pinnacle Peak Road, Phoenix, AZ 85027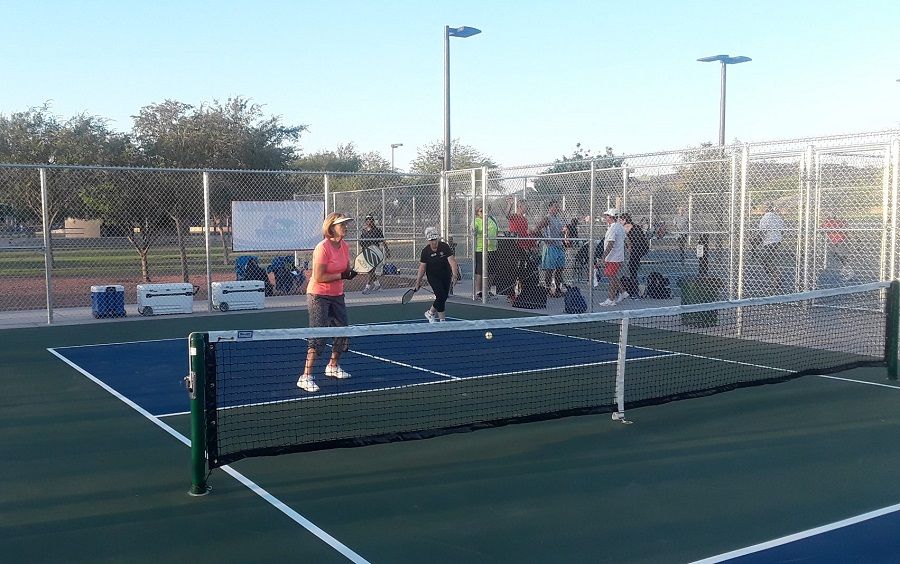 This cluster of six courts feature extended hours – from early in the morning to near-midnight – and LED lighting. The Goelet A. C. Beuf Community Center within the same park also features three indoor courts for those who need to escape the Arizona heat, or use the restroom.
Open Times: Every day, 6am to 11pm (outdoor)
Cost: Free
---
Outdoor-Only Pickleball in Phoenix
Encanto Sports Complex – 2121 N 15th Ave, Phoenix, AZ 85007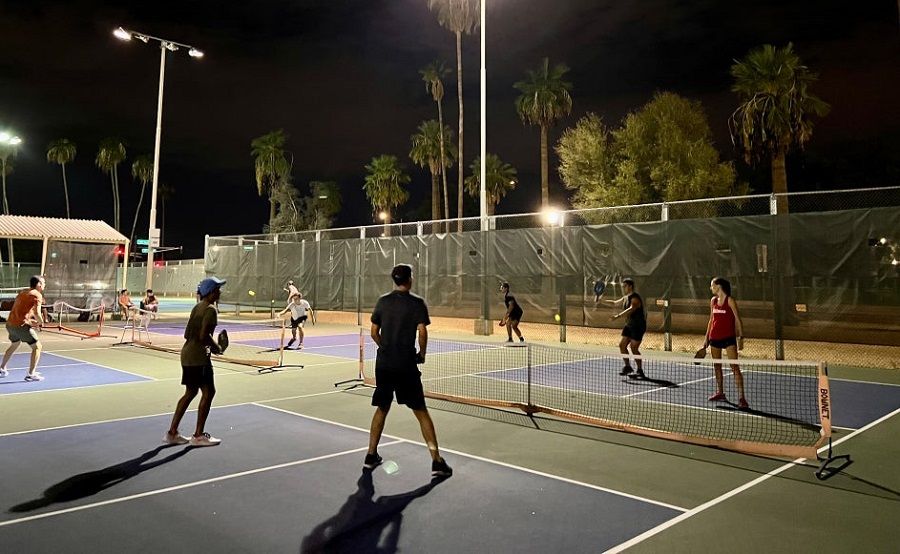 A multi-sports complex features four courts with portable nets. Though the area is lighted, players seem to enjoy them best during daytime play, when the mix of player level is more diverse in skill rating. Other amenities include a restroom, racquetball, tennis, volleyball, and basketball courts, as well as softball and football fields.
Open Times: Every day, 7am to 10pm
Cost: Free
Find your next game in seconds
All your questions about where, when, and with whom to play pickleball: answered with one app.
Let PicklePlay help you find your next court, event, and even a squad to play with. Learn more here.