In the most recent episode of PicklePod with Tyson Apostol and Thomas Shields, are joined by YouTube content creator Shea Underwood.
Shea Underwood has gone VIRAL in the world of pickleball with informing and engaging videos. He has helped nearly 100,000 pickleballers adjust to the one handed spin serve. We dive deeper into Shea's background and see what makes him tick. *Spoiler Alert: it's pickleball.* Shea discusses his journey to pro pickleball (he's not quite there yet) and his unique perspective on the importance of serving. The guys close out the episode discussing Thomas' Artificial Intelligence Twitter strategy and cover the latest in pickleball, including the lack of pros attending Nationals.
Watch the episode on YouTube via the link above or listen on Spotify, Apple, iHeart Radio and more via this link.
Like the ep? Do us a favor: subscribe to our channel and leave a review on Apple
-Subscribe to our 'all things pickleball' *free e-newsletter* at thedinkpickleball.com/signup
-Follow us on IG *@thedinkpickleball*
-Continue the convo in our private FB Group:
https://www.facebook.com/groups/thedinkpickleball
-For everything else we do, visit
https://linktr.ee/dinkfam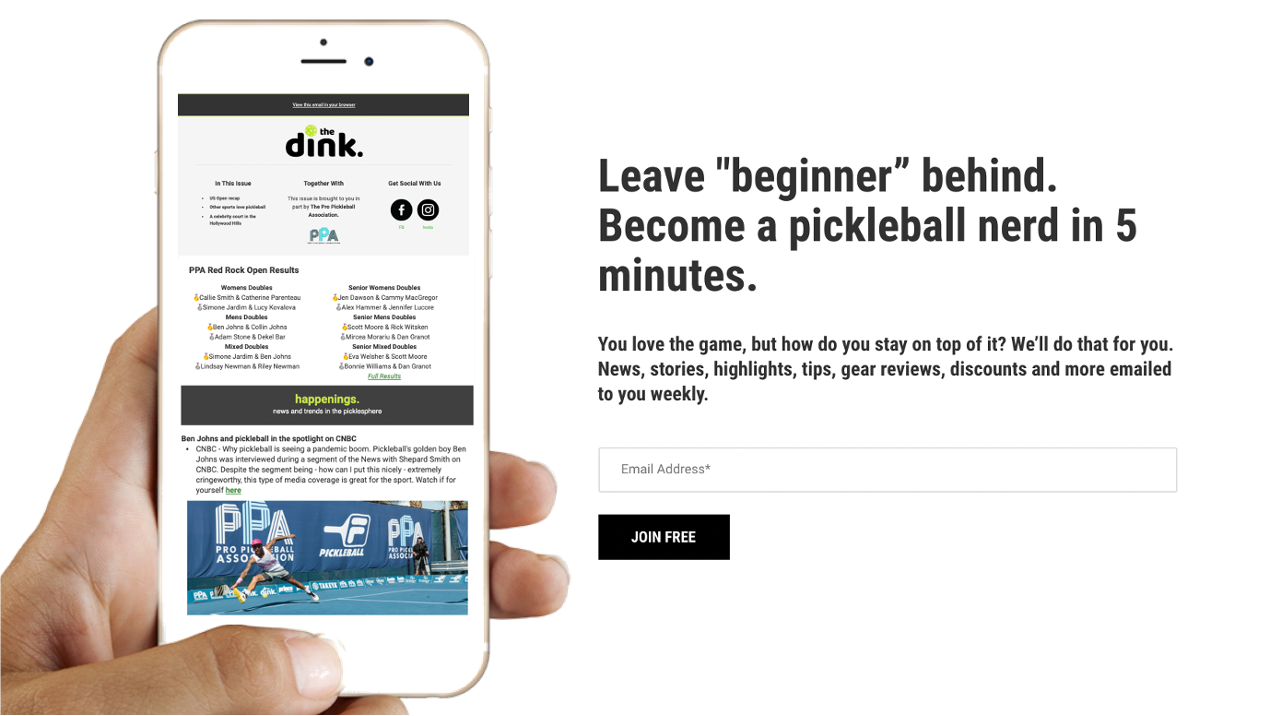 *Show notes:*
(00:10) Introducing Shea Underwood
(04:36) Shea discusses his roots in content creation
(9:19) Shea's current ranking and drill:play ratio
(14:17) Using the spin serve with Zane Navratil
(21:52) Balancing full-time work, content creation, training and passive income streams
(26:40) How did Shea develop his spin serve and are they good for the game?
(32:49) The best name in pickleball
(39:08) The golden pizza rule
(42:17) Tyson punches a producer from Survivor
(46:15) We need a certified referee to settle an argument
(54:10) Lea Jansen and Thomas Wilson signings and Nationals preview
Get caught up on previous episodes here:
PicklePod 1:
Zane Navratil – Fire Up the Zanesaw
PicklePod 2:
Irina Tereschenko – Come at me Bro
PicklePod 3:
Doug Ellin – Creator of Entourage
PicklePod 4:
AJ Koller – 2nd Best in Sin City
PicklePod 5:
MLP Draft, Texas Open, and the Joe Rogan Experience
PicklePod 6:
Pickleball Invades Big Media
PicklePod 7:
College Pickleball Kickoff
Picklepod 8:
Jay Devilliers – Addresses Mixed Doubles Comments
Picklepod 9:
2022 Partnerships and The Dink's origin story
Picklepod 10:
Dekel Bar's Journey to Pickleball and Response to Lee Whitwell
Picklepod 11:
Who the hell is Thomas Wilson?
Picklepod 12: Pickleball McNasty Pickleball Celebrity Whisperer