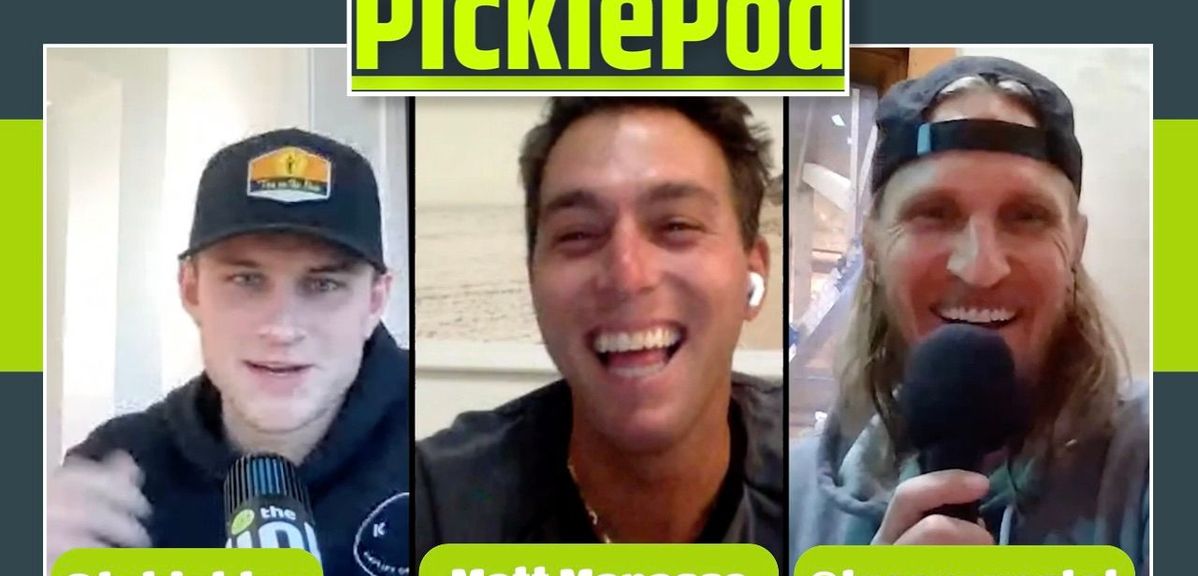 PicklePod
PicklePod 12: Pickleball McNasty – the Pickleball Celebrity Whisperer
In the most recent episode of PicklePod with Tyson Apostol and Thomas Shields, the two pickleballers chat about the latest from around the picklesphere.
Matt 'Pickleball McNasty" Manasse stops by PicklePod. Manasse is a pickleball coach at "The Riv", aka the Riviera Country Club in Los Angeles, and has quickly developed a reputation as the celebrity whisperer of pickleball. He's played with everyone from Larry David to George W. Bush.
Watch the episode on YouTube via the link above or listen on Spotify, Apple, iHeart Radio and more via this link.
Like the ep? Do us a favor: subscribe to our channel and leave a review on Apple
-Subscribe to our 'all things pickleball' *free e-newsletter* at thedinkpickleball.com/signup
-Follow us on IG *@thedinkpickleball*
-Continue the convo in our private FB Group:
https://www.facebook.com/groups/thedinkpickleball
-For everything else we do, visit
https://linktr.ee/dinkfam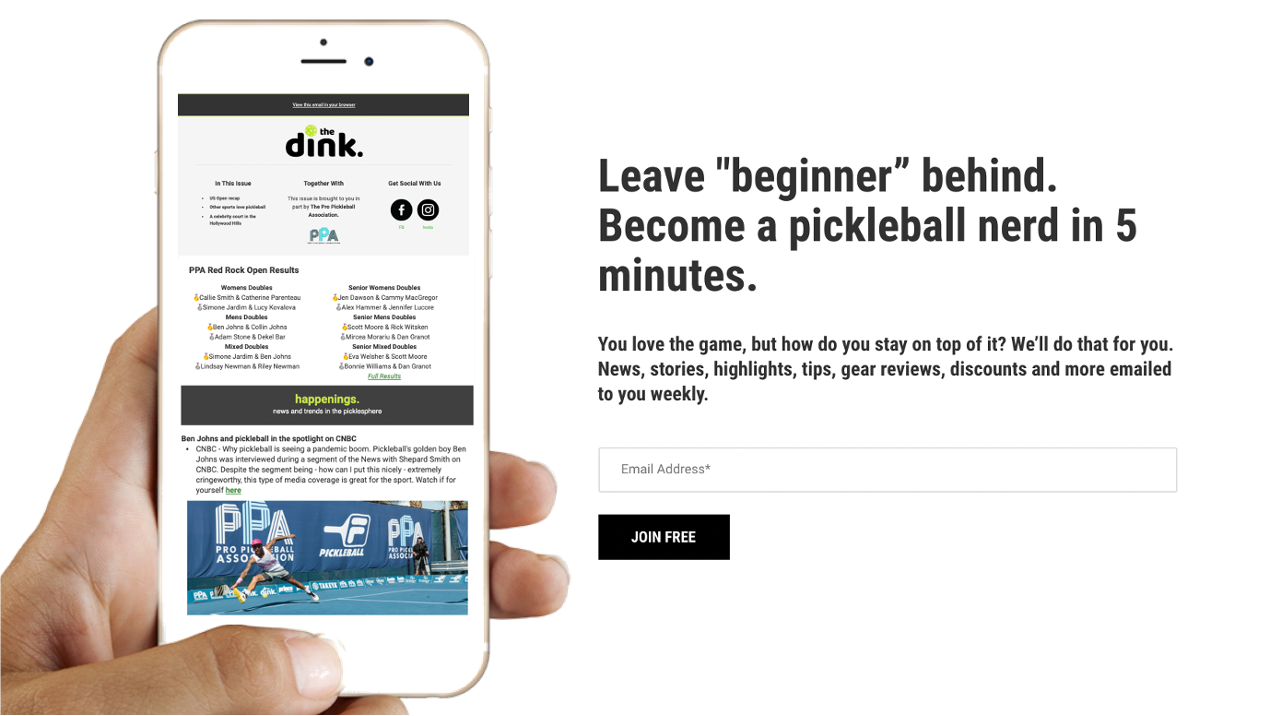 *Show notes:*
(00:10) Matt did not like Tyson at first
(4:10) The history of the nickname
(8:10) Ryan Sherry takes Matt to his first real pickleball match…against Ben Johns (14:30) "The Riv" – the Celebrity Whisperer, George W Bush and Matt go way back (21:35) Vanity Fair, and why we don't talk about it
(23:10) More celebs and a Friends cast member has game
(34:10) Matt drops off and the guys "clarify" a few things
(37:10) The Guys cover recent news and upcoming tournaments
(46:40) These are the top 5 paddles ranked by spin
Get caught up on previous episodes here:
PicklePod 1:
Zane Navratil – Fire Up the Zanesaw
PicklePod 2:
Irina Tereschenko – Come at me Bro
PicklePod 3:
Doug Ellin – Creator of Entourage
PicklePod 4:
AJ Koller – 2nd Best in Sin City
PicklePod 5:
MLP Draft, Texas Open, and the Joe Rogan Experience
PicklePod 6:
Pickleball Invades Big Media
PicklePod 7:
College Pickleball Kickoff
Picklepod 8:
Jay Devilliers – Addresses Mixed Doubles Comments
Picklepod 9:
2022 Partnerships and The Dink's origin story
Picklepod 10:
Dekel Bar's Journey to Pickleball and Response to Lee Whitwell
Picklepod 11:
Who the hell is Thomas Wilson?