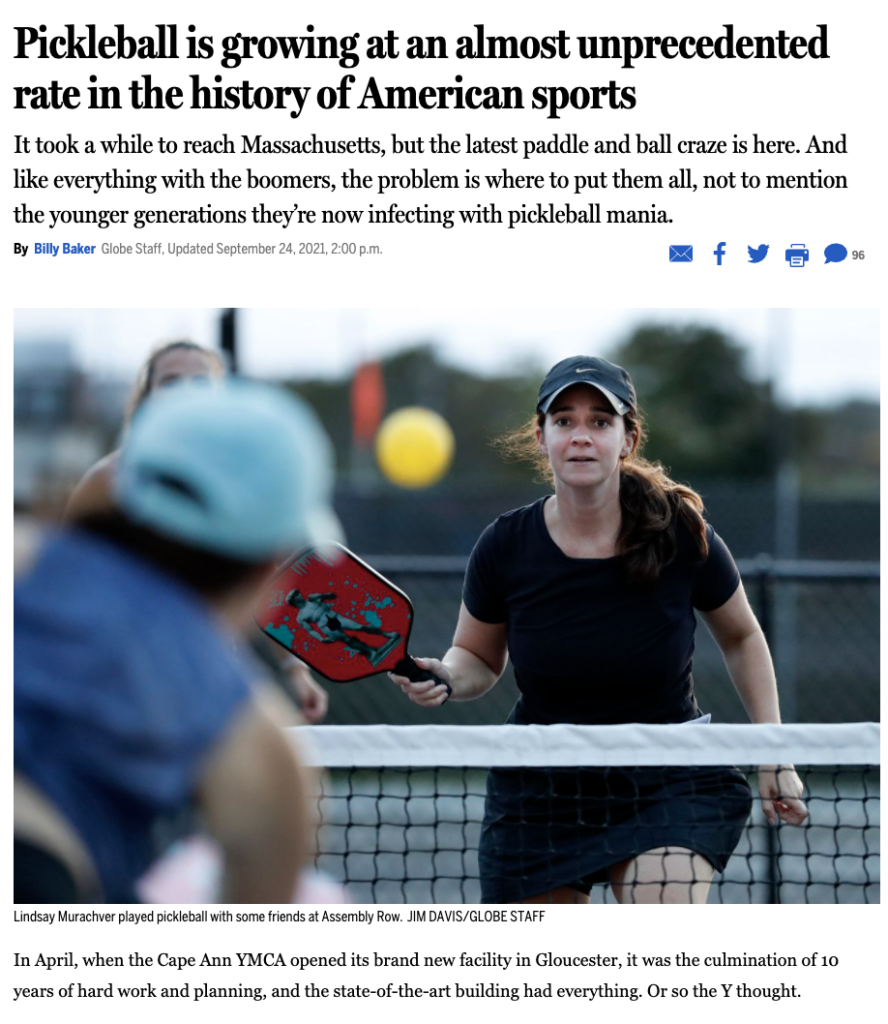 Boston Globe Shines some Light on Pickleball
This Friday the Boston Globe released a story highlighting the growth of pickleball in the United States. Boston is not known for being a huge pickleball hub, is increasing the number of courts and putting their own flavor on the game. New venues like Pickles near Boston, various YMCA's and PKL in Somerville, MA have exposed the population to the game and given them a place to play.
The article provides some statistics around the growth of the game.
"
There were 4.2 million players in the United States last year, according to the Sports & Fitness Industry Association, a 21 percent increase from 2019, with nearly 30 percent of "core" players under the age of 35."
"
Last year,
USA Pickleball's database of "places to play" was growing by more than two per day"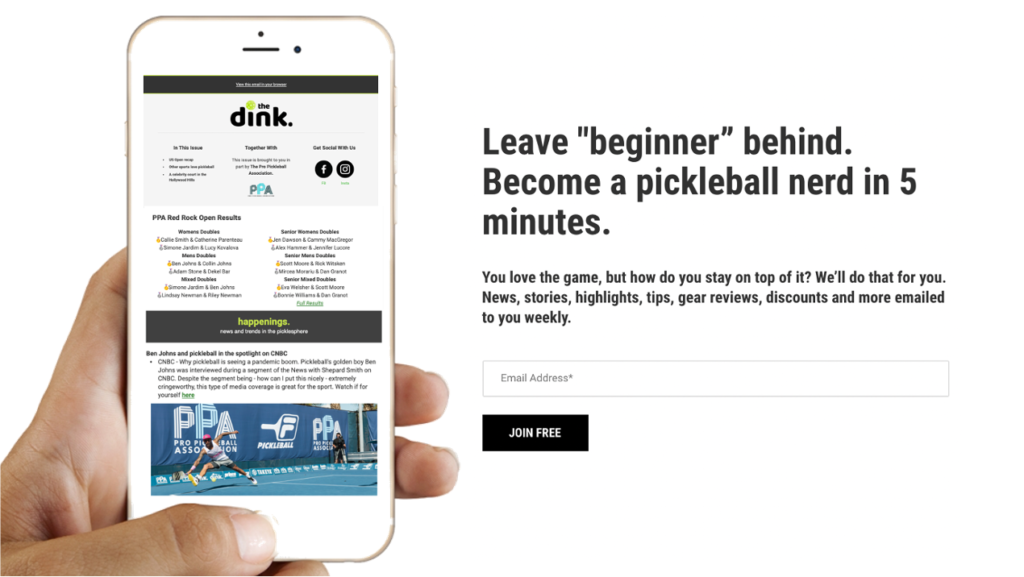 And this great quote from a pickleballer in the area.

Takeaways
It's always great to have a large publication cover the game. The more people that hear about the game, the more people that get to enjoy it. Like the quote above, it can be life changing when you start playing pickleball.
The Boston area seems like an untapped market for pickleball growth.
I had not heard of the pickleball pop-up called PKL at Assembly Row in Somerville, MA. It's like a mini Chicken N Pickle in a high traffic area of the city. This reminds me of the ice skating rinks that you see pop up at Union Square in San Francisco or the rink at Rockefeller Center. A great way to create some interest in playing the game and an inclusive activity for family and friends.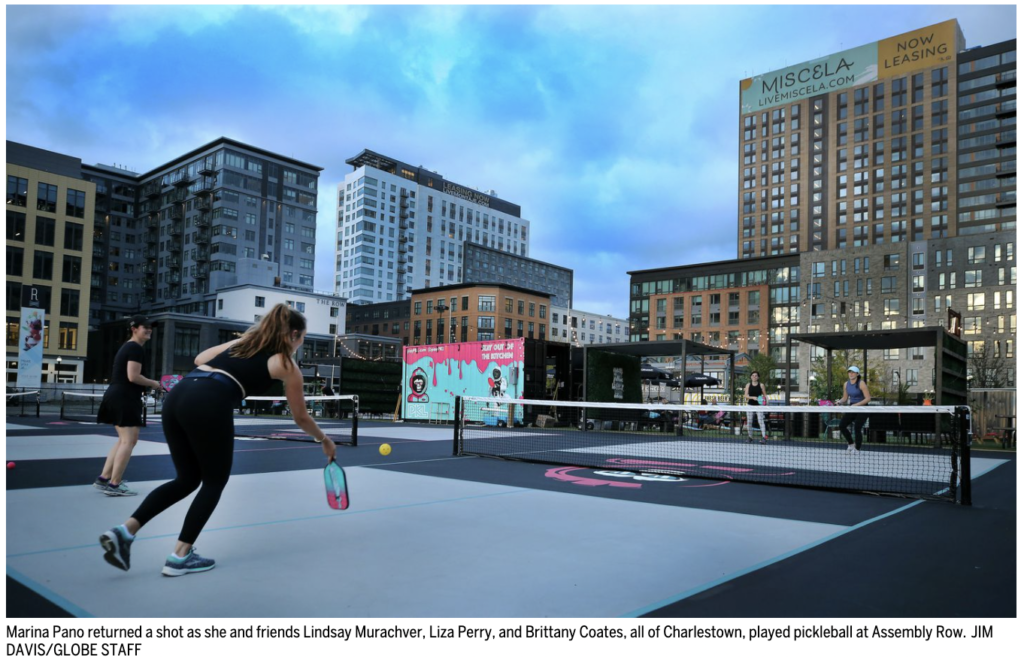 What's next for the area? Some new courts in Boston Commons? Pop up courts outside of Fenway Park? We will have to wait and see.