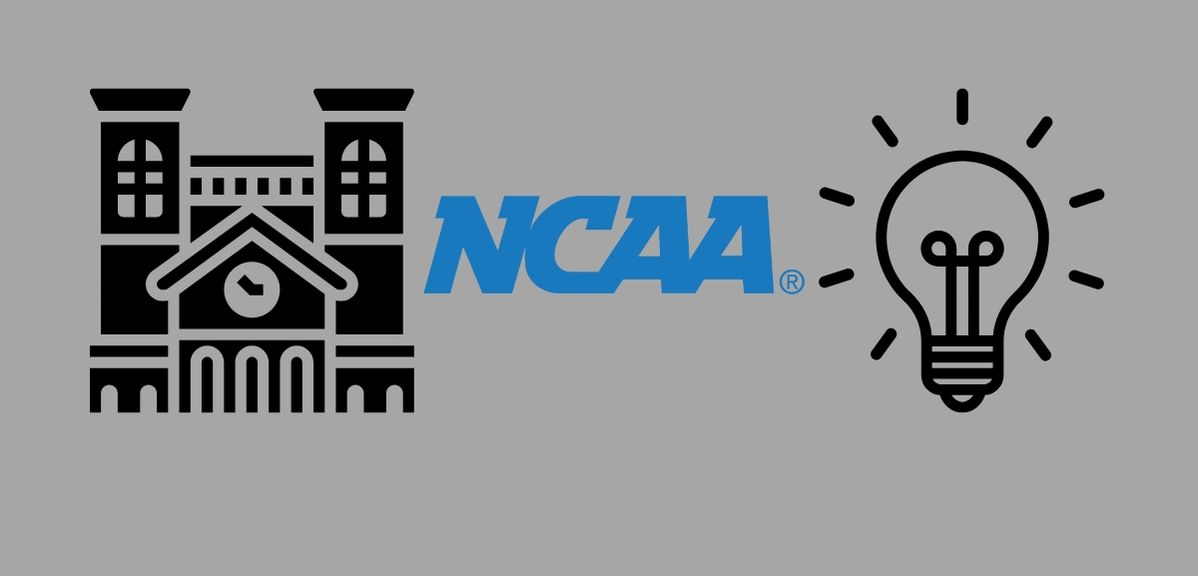 college pickleball
Launching an NCAA Pickleball League Will Help Colleges Boost Revenue and Accessibility
What's the answer to declining college revenue and accessibility? Launching the NCAA Collegiate Pickleball League.
American Universities are struggling to recruit new students, finance athletic programs, and provide access to the college experience. To increase their revenue and create greater social impact, they must launch the collegiate varsity pickleball league.
Any college who doubts pickleball's ability to assist with these challenges needs to consider the following.
Student enrollment is on the decline.
The National Student Clearinghouse Research Center reported that undergraduate enrollment in fall 2021 dropped 3.1%. Since 2019, the drop amounted to 6.6%.
The loss in tuition revenue has forced colleges to raise tuition or cut costs, especially in their athletic department, which usually takes a financial toll on the budget.
According to Axios, $1.6 billion in student fees and tuition have gone towards supporting athletic programs in 2018.
It's no surprise that more universities shut at least one athletic program down. It's unfortunate, because college athletics is how many who come from difficult financial circumstances are able to afford college tuition.
Colleges should recognize what celebrities & investors already know: pickleball is a money-maker, and it's here to stay.
Tom Brady and Kim Clijsters bought a pickleball team. Lebron James and Kevin Durant bought pickleball teams, and Stephen Colbert hosted a celebrity pickleball tournament not because of their charity, but because they can foresee the financial return.
Millions of dollars are pouring into the sport, and college campuses are missing out on the opportunity. Competitive pickleball on campus will help them attract prospective students, parents, and fans.
It will raise their national profile, boost the number of applicants, and lure major donors. And the revenue will finance their operations and fund scholarships.
Consider the financial backing and sponsorship opportunities already present at tour-sanctioned events like APP Next Gen, PPA Futures, and whatever MLP & DUPR are up to.
More importantly, college pickleball will increase college access.
Pickleball is a more affordable sport than others, and that would enable more families to nurture future student-athletes.
Many can't afford the college experience, so they rely on their athletic skills to finance it. But most sports are just too expensive to play at a high level.
According to research featured in "The Conversation," socioeconomic status and community resources contribute to a student's chance of becoming a college athlete.
In 2018, The Sports & Fitness Industry Association found that, because of cost, the participation rates in sports by kids aged 6 to 12 experienced a 45% decline from a decade earlier. The Aspen Institute indicated the median annual cost per athlete is more than $700.
Lastly, the rise in corporate sponsorship means graduating student-athletes could achieve financial independence earlier.
Nearly half of professional pickleball players make over $100,000 annually.
For colleges and their students, pickleball on campus wouldn't be so strange. First, participants under the age of 21 were the fastest growing cohort between 2020 to 2021, according to USA Pickleball.
Second, intramural competitions or sponsored events on campuses are already occurring.
In 2022, pickleball's global rating system, DUPR, hosted a tournament filled with Division-I tennis players from eight universities, including household names such as the University of North Carolina, the University of Florida, and the University of Michigan.
Read Next: Elon Musk Says Pickleball will "Crush" Tennis
Launching a collegiate pickleball league can help universities generate revenue, increase access to college, and create opportunities for college graduates. It will benefit the education system, the students, and society as a whole.
Fahoum is an advocate for social change through sports. He is a tennis coach and formerly played for Quinnipiac University and the Israeli Junior Davis Cup team. Find him on LinkedIn here.
---