Well there you have it, folks. Elon is confirmed team pickleball.
Love him or hate him, the man's words carry weight. This, at the very least, will create some interesting conversations over the next couple days, especially if you consider yourself a member of the tennis or pickleball communities.
Add him to the list of the world's most influential who believe pickleball is the future. Looks like Bill Gates isn't the richest guy on team pickle anymore. How about that?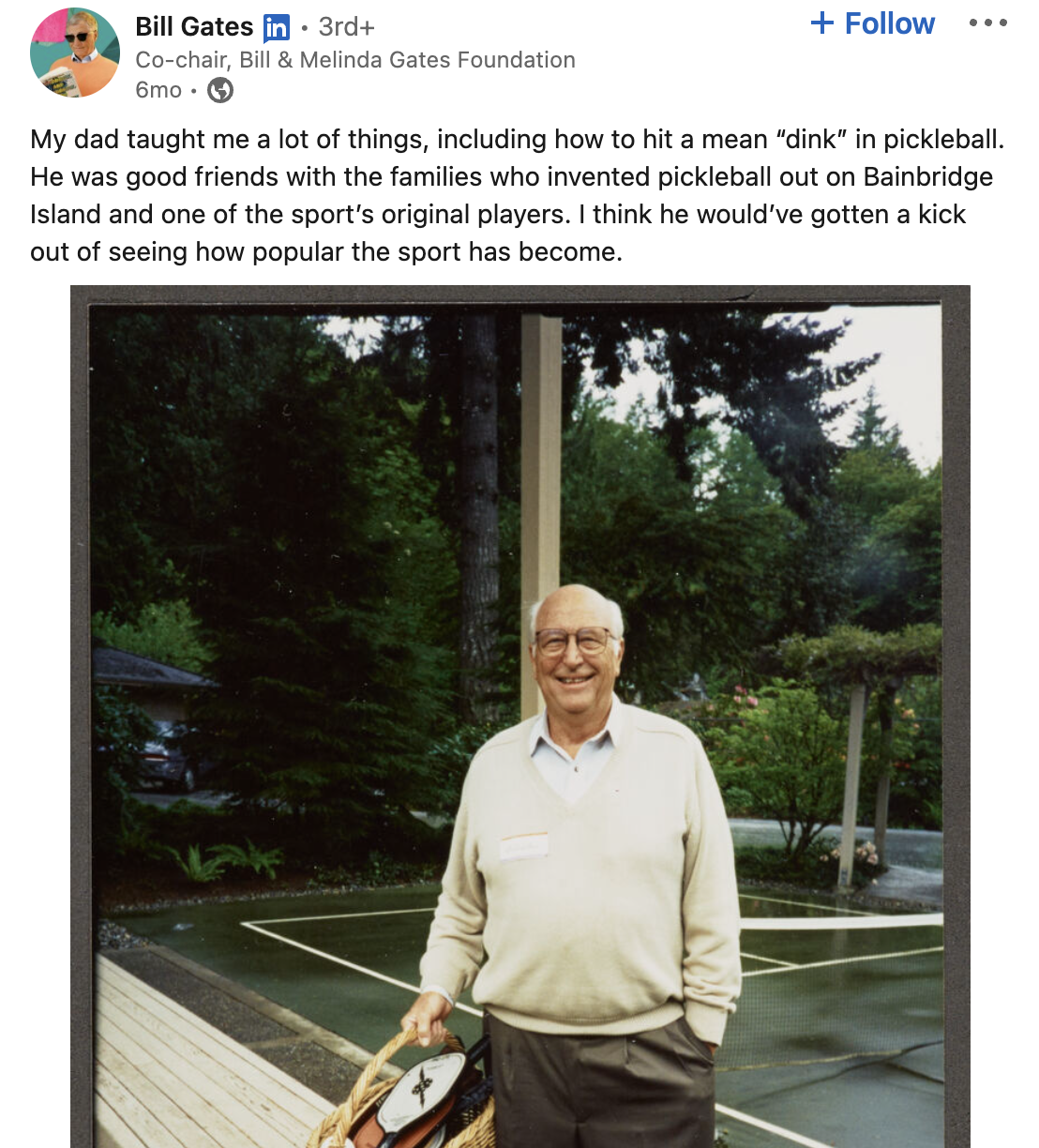 The brightest minds on the plan it don't always agree on everything, but they do agree on this: pickleball is up next.
For more on the world of pickleball, subscribe to the sport's #1 way of staying up to date, The Dink Newsletter.