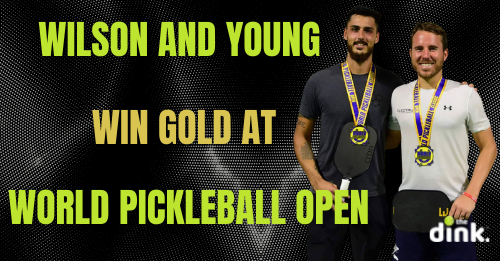 General
Electrum and CRBN Excited about Their New Signings After World Pickleball Open Win
Men's and women's doubles kicked off the pro action at the APP Pickleball World Open in Port St. Lucie, Florida on Friday with team Thomas Wilson/DJ Young and team Michelle Esquivel/Rebecca Ryan taking home the gold in their respective divisions. Let's recap their runs as well as some drama in one of the gold medal matches.
Men's Doubles
The men's doubles final was action packed and drama filled as Wilson and Young narrowly beat team Kyle Yates/Rob Cassidy 11-2, 8-11, 10-12, 18-16. If you take out the first game, it couldn't have gotten much closer with the last three games being decided by three points or less.
The first game was all Wilson and Young with very little resistance from the opposition. In the second game, Yates and Cassidy were in control from the start and kept the lead the entire game. In the third match, Wilson and Young were up 10-7 and serving but couldn't get that last point. Yates and Cassidy came back to win five straight points and take the match, forcing that high intensity fourth game to 15.
In the game to 15, there was some pregame drama which resulted in a Yates technical before the game was underway. In short, Yates and Cassidy wanted additional time to warm up between the best two out of three and the single game to 15. That was not granted, but it definitely created some tension going into the final game.
Wilson and Young got off to a commanding 8-1 at the switch, which could have been the result of the pregame conundrum. Young stayed with his forehand in the middle when possible and controlled most of the action. That, coupled with a Wilson lob here and there made it uncomfortable for Yates and Cassidy to find their rhythm.
After getting down 10-1, Yates and Cassidy started to mount the comeback, bringing the score to 10-7. From there until the final score, the game went back and forth, back and forth. At one point, the eventual winners were up 14-10 but couldn't close it out. In a few more serves it was 15-15 with both teams threatening to take the lead. The points were hard to come by and grinded out. Eventually Wilson and Young took the match with a Young laser beam third shot drive down the middle that wasn't even touched. Match over!
The bronze medal match was won by Yates and Cassidy via withdrawal against team Eden Lica/Andrei Daescu. Lica and Daescu had a nice run in the tournament before losing in the winner's bracket final to Wilson and Young 11-1, 9-11, 11-6.
GET 10%OFF  YOUR ACACIA PICKLEBALL SHOES AND MOST OTHER GEAR WITH CODE 10DINK AT FROMUTHPICKLEBALL.COM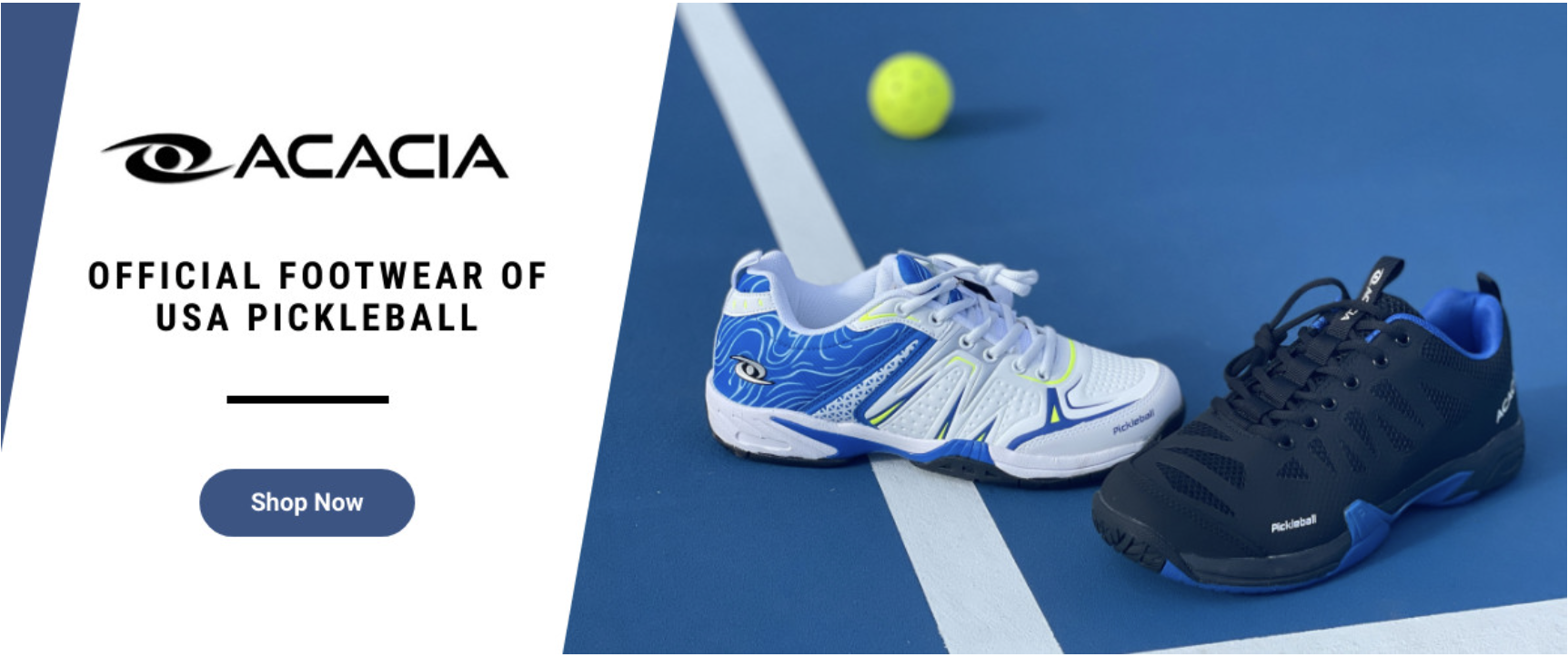 Women's Doubles
Esquivel and Ryan stood tallest on the podium Friday, beating team Maggie Remynse/Sarah Ansboury 11-3, 11-4. It was smooth sailing for Esquivel and Ryan throughout the tournament, not dropping a single match on their road to the hardware. They kept up their momentum in the finals and came out on top. They elected to stack the entire match with Esquivel's powerful forehand in the middle, making it hard for Remynse and Ansboury to get anything going.
Esquivel pushed the pace early and often hitting a majority of drives on her third shot and pushing the action when they got to the kitchen. She stayed away from getting involved in long drawn out dink battles by speeding it up to the middle or the sideline regardless of who stood in front of her. Ryan did her part too by keeping them in points with great defense and consistent drops. This final match was a rematch, as they met earlier in the tournament, with Esquivel and Ryan winning 11-8, 11-7.
Remynse and Ansboury just didn't have an answer for Esquivel's pace and aggression. They tried to isolate Ryan as much as they could, but Esquivel did a great job getting her paddle in the way and disrupting Remynse and Ansboury's gameplan. After about half way through the first game Remynse was visibly frustrated, which increased her unforced errors and gave the eventual gold-medal-winners more confidence.
However, it wasn't all frustration with Remynse and Ansboury in the tournament, as they had some signature matches to get into the gold game. They beat the bronze medal winners Jorga Johnson and Lee Whitwell in a very close match 12-10, 5-11, 12-10. Both games they won were extremely close and came down to the wire. That definitely showed immense grit and determination.
Johnson and Whitwell played very well and definitely put themselves in a position to win, but couldn't score those last few points to do so. They were ousted by Remynse and Ansboury in the opportunity bracket and the tournament winners in the winner's bracket 11-3, 11-5.
There is a lot more pickleball from Port St. Lucie this weekend with pro mixed doubles on Saturday and pro men's and women's singles on Sunday. Stay here for all the updates and recaps!
WRITTEN BY DINK CONTRIBUTOR: TYLER IRVIN