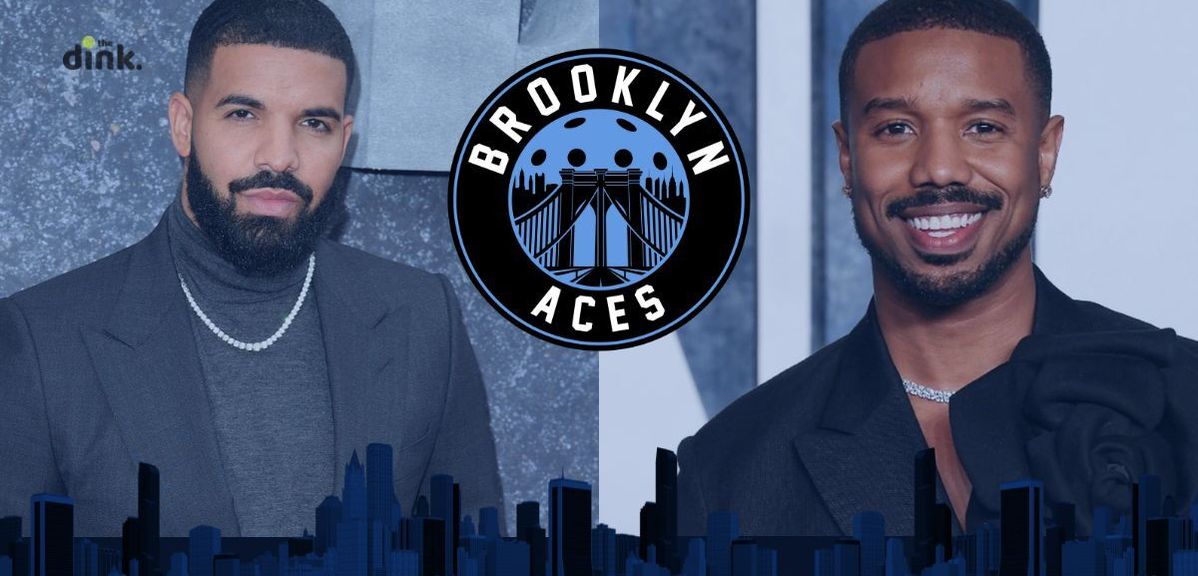 News
Drake and Michael B Jordan Among New Co-Owners of Brooklyn Aces Pickleball Team
Five-time Grammy-award winning artist Drake and actor/entrepreneur Michael B Jordan are investing in pickleball.
The two have bought in to Major League Pickleball's Brooklyn Aces via an investor group.
Michael B Jordan is no stranger to sports investing. He's a co-investor in the Alpine F1 Team and A.F.C Bournemouth football club.
"We're thrilled to have this incredible group of investors join the Brooklyn Aces as we continue to grow the team and raise the profile of Major League Pickleball as a whole," said Boardroom CEO and Aces majority owner Rich Kleiman.

"In addition to the marketing and creative acumen that Michael B. Jordan, Drake, and Steve Stoute bring to the table, our investor group includes some of the savviest entrepreneurs in the business. We're looking forward to what our second season brings."
🎶
Side note: will "Last Name 'Ever'," "0-100," and "Nice for What" become the new Brooklyn Aces slogans? We hope so.
Brooklyn Aces will host their first youth-focused community event – Aces Day of Play – on Thursday, August 3, at the CityPickle courts in Union Square.
In partnership with PowerPlay NYC – a nonprofit organization with the mission of advancing the lives of girls through sport – the organizations will bring the growing sport to an underserved community while promoting an active and healthy lifestyle, according to an Aces press release.
The new Brooklyn Aces investor group also includes:
CityPickle co-founders Mary Cannon and Erica Desai
UnitedMasters and Translation Founder and CEO Steve Stoute
LionTree Managing Director Alex Michael
Status Labs CEO Darius Fisher and CMO Jesse Boskoff
Winible.com CEO Noah Traisman
Founder/CEO of Dynamic DNA Labs Austin O'Reilly
The Aces will be back on the court for their next MLP tournament in Peachtree Corners, GA, September 21-24.
The team will feature Catherine Parenteau (No. 2 world ranked female) and Andrea Koop (MLP Daytona runner-up), alongside Hayden Patriquin (youngest male in premier league), and Tyler Loong (two-time MLP champion).
Samin Odhwani will assume the role of General Manager for a second season.
---