News and Stories
Which State is Most Poised for Pickleball Growth? It's Not Florida
...That's right, the state most infamously-associated with pickleball (besides its home state of Washington) is NOT the state most prepared for the sport's growth. The answer is: Utah.
Utah's residents Google pickleball more than those of any other state, according to a Selkirk report we covered last year. But why?
A story in Deseret News credits the following as reasons why Utah is so poised for pickleball growth:
The particularly friendly atmosphere - Surprisingly, this is the first reason the story mentions. I guess people must be really friendly in Utah?
Age diversity - Utah's median age is 31.8 years, the youngest in the United States and pretty close the average age of pickleball players at 34.8.
Parents' proclivity for having kids - "People have a lot of kids. They'll take their kids out, but then there's multigenerational grandparents here," says Big Dill Pickleball founder & Utah resident Katy Luxem. "It's something you can do as a big group or a big family."
Warm climate - Those from outside the area may not think of Utah as a warm place, but some parts, like Saint George, only dip into the low 50s during an average winter.
Pickleball participation in Utah increased by 85.7% last year, so they must be doing something right in The Beehive State.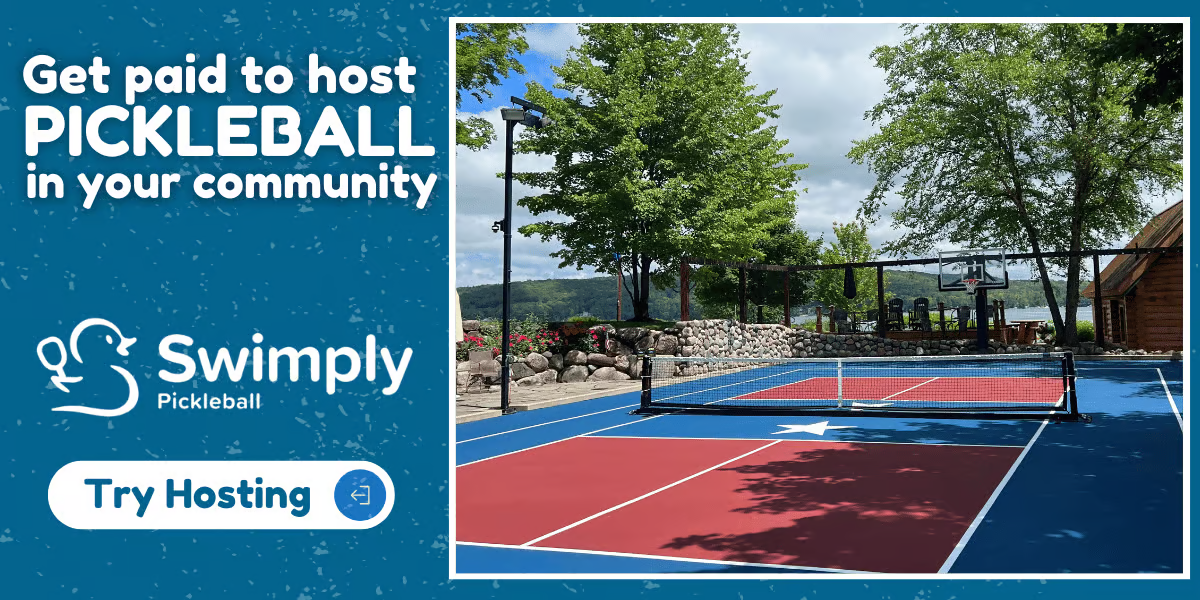 It's all about access
Meanwhile, Devan Egan, Utah resident and owner of Club Pickleball USA, says the number one reason why Utah has exploded from a growth standpoint is access.
"Forget that we have more indoor clubs than any other state (Club Pickleball USA, Picklr, The Kitchen, The Shed & more)," he says.
"There is a pickleball court (or two) in every church building; the LDS faith has nearly 2,000 chapels in the state. Additionally, our public parks have a lot of courts and many cities are adding more.
"New home construction has been booming here, our in-migration from neighboring states puts Utah as the FASTEST growing state in the nation and builders are starting to make pickleball courts part of their active lifestyle amenities."
The second reason, Egan says, is in line with what Deseret News mentioned: the friendly, social atmosphere in Utah.
Read Next: Irrefutable Logic for Incorporating a Dynamic Pickleball Warm Up into Your Routine
"Neighbors know each other beyond just being neighbors, and the religious roots of Utah make it a culture of networking and invitation. It's very commonplace to be invited places, particularly for recreational purposes, and pickleball is an easy ask.
"With so many public courts and indoor courts at church buildings, many people doubted our business model. But we see those places as the farming ground for more players who want a better experience. People are willing to pay for convenience, for comfort, and for skill-specific play."
---