Last year was a year of extreme growth for all things pickleball. Naturally, the game's governing body had astronomical increases during the pickleball explosion.
The number of USA Pickleball members grew nearly 30% in 2022 and now stands at 68,697. Recreational players must become a member to participate in USA Pickleball sanctioned tournaments.
As skills develop there is a natural inclination for players to become members and start competing. With 36.5 million people picking up a paddle last year, tournament participation is at an all-time high.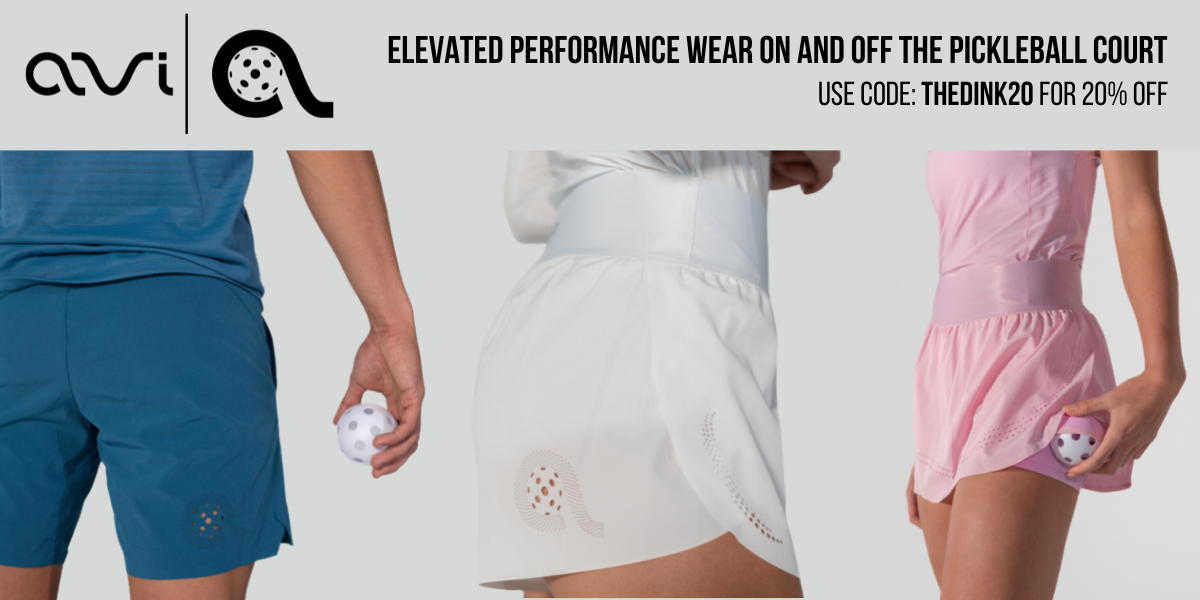 Performance wear from Avi Athletics will instantly become your go-to pickleball gear. Save 20% with code THEDINK20.
Press Release from USA Pickleball
The USAP press release detailing all of the numbers (below) also indicates that an average of 130 new locations to play were added each month. The court count in the US moved from 38,140 to 44,094. Anyone who plays will tell you there's no such thing as too many courts.
For those of you in the market for a new paddle, 525 new paddles were approved by USA Pickleball. That is accompanied by 34 new ball approvals. So if it feels like there is a new paddle is hitting the market every day, that because there is.
Other major bullet points include:
-An increase in local grant money awarded from $30,950 to $41,100
-An increase in certified referees from 45 to 212
-An increase in sanctioned events from 153 to 237
Read the full release below for more info.
If you want to keep up with everything pickleball, you've got to sign up for our newsletter. We break news faster than anyone in the game. Subscribe below:
---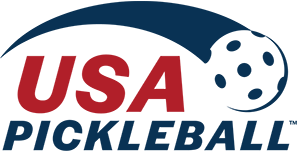 USA Pickleball Reports Nearly 30% Increase in Membership During 2022
Annual Growth Report Outlines Key Areas of Growth, Including Playing Facilities and Sanctioned Events
SCOTTSDALE, AZ (January 30, 2023) — USA Pickleball, the National Governing Body for the sport of pickleball, today published its annual growth report, containing important industry metrics recorded in 2022.
As the sport continued to expand across the country, USA Pickleball saw its membership increase nearly 30 percent over 2021. The National Governing Body currently has a membership base of nearly 69,000 strong, a major uptick compared to 53,110 in 2021.
"The entire industry saw 2022 as an unprecedented year of growth for our sport, but having numbers to support those observations is incredibly insightful," said Stu Upson, USA Pickleball CEO. "It is especially noteworthy to see our membership grow by almost one-third over the past year. We will continue working to provide our members with incredible benefits, playing opportunities, and ways to enhance their experience and enjoyment in the sport of pickleball."
Some of the 2022 USA Pickleball highlights include:
Membership: 68,697 registered USA Pickleball members, an increase of 29.4% over 2021.
Certified Facilities: The organization's Places2Play database grew by 1,557 USA Pickleball-registered facilities, going from 9,167 to a total of 10,724. This equates to 130 new locations per month, or more than four per day.
Courts: 44,094 courts comprising all facilities, compared to 38,140 in 2021 — a 15.6% increase
Approved Paddles & Balls: The USA Pickleball Equipment & Evaluation Committee (EEC) and its independent lab tested and approved 525 new paddles and 34 new balls in 2022.
USA Pickleball Ambassadors: 1,973 dedicated volunteers who actively promote the game at the local level by supporting new programs and facilities.
Sanctioned Events: USA Pickleball sanctioned 237 tournaments in 2022 compared to 153 in 2021, including USA Pickleball's own Indoor National Championships, National Championships and the first-ever Diamond Amateur Championship.
Local Grants: USA Pickleball, a non-profit organization, awarded 72 Community Grants and 66 Youth/Collegiate Grants, with a total allocation of $41,100. In 2021, 87 Community Grants and 24 High School Grants were awarded, with a total allocation of $30,950.
2022 National Championships: The 2022 Margaritaville USA Pickleball National Championships were held at the world-renowned Indian Wells Tennis Garden in Indian Wells, California. The event drew nearly 2,300 amateur players, while the sport's top professional players competed for $150,000 in prize money, compared to $90,000 in 2021. On November 13, the event also set the record for the largest-ever attendance in the history of the sport at 5,522.
2022 Diamond Amateur Championship: The inaugural USA Pickleball Diamond Amateur Championship was held at the Pictona complex just outside of Daytona Beach, Florida. The first-ever championship saw 1,193 qualifiers from 12 Diamond Regional tournaments compete for a Golden Ticket to the 2023 USA Pickleball National Championships.
Certified Referees: USA Pickleball certified 45 new referees in 2022, increasing its total to 212.
Professional Pickleball Registry: On the coaching side, USA Pickleball's teaching and training partner, Professional Pickleball Registry (PPR) boasts roughly 4,300 members. In 2022, PPR conducted 202 workshops across the U.S., the most ever, with 1,935 workshop participants.
Facilities Development: USA Pickleball directly supports the development pipeline for over $100M in new facilities, including more than 25 Regional- and Sector-level venues.
Additional details and the full Annual Growth Report can be found at usapickleball.org.
###
About USA Pickleball:
USA Pickleball is the National Governing Body for the sport of pickleball in the U.S. and provides players with official rules, tournaments, rankings and promotional materials. The mission of USA Pickleball is to promote the development and growth of pickleball in the United States and its territories. The association is a nonprofit 501(c)(3) corporation and governed by a board of directors and professional staff who provide the guidance and infrastructure for the continued growth and development of the sport.
Media Contact:
Melissa Zhang, Director of Communications & Content
mzhang@usapickleball.org
Chuck Menke, Chief Marketing Officer
cmenke@usapickleball.org