The number of pickleball courts in the 100 most populous US cities has increased by 6x over the last six years, from 420 courts in 2017 to 2,788 in 2023.
That's one court for every 24,000 people in these cities. That may still seem like we have a long way to go, but consider that in 2017, the figure was one court per 141,000 residents.
In fact, back in 2017, less than half of the largest US cities even offered pickleball courts.
This research comes to us from Trust Public Land's 2023 report on "The Power of Parks to Promote Health.
"We believe this pickleball phenomenon is a testament to the strong sense of community and the desire for engaging recreational activities in our cities that bolster health for all," their report says.
Here are the US cities with the most pickleball courts available to residents: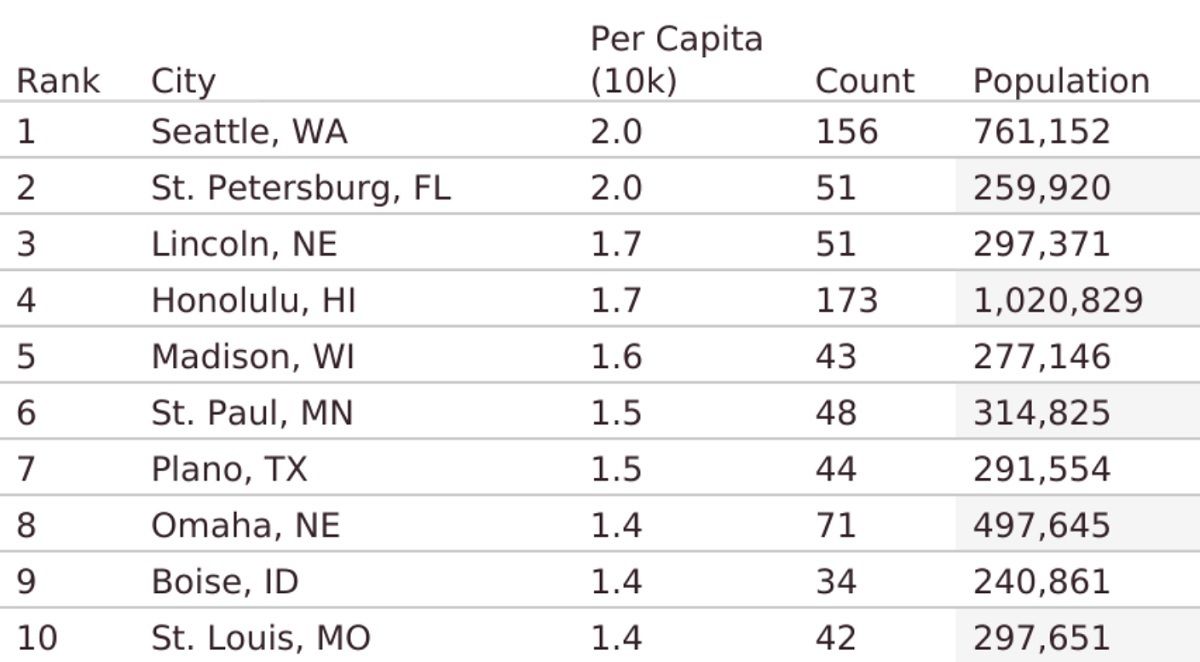 More courts = better public health ratings
What's truly fascinating about these numbers is that they're part of a data set which suggests cities with the highest ParkScore rankings are healthier places to live.
Seven out of 10 of the above cities landed in the uppermost percentile in the ParkScore index.
"Residents of cities rated 125 on the ParkScore index are nine percent less likely to report poor mental health than residents of lower ranking cities.

"Residents of higher-ranking cities are also 21 percent less likely to be physically inactive," the report concluded.
The ParkScore Index ranks park systems across the 100 largest U.S. cities based on metrics like access, equity, public investment, acreage, and amenities.
Read Next: Is Pickleball Safe or Dangerous? Pros and Cons to Player Health and Safety
---
If you want to keep up with everything pickleball, you've got to sign up for our newsletter. We break news faster than anyone in the game. Subscribe below: