In the professional pickleball world, the District of Columbia is top-of-mind after the DC Pickleball Team's win at MLP Dallas – though none of the players live in that city. But if you play recreationally in DC, you may be in trouble.
Even though court space is scarce there, just like it is in many of the nation's large cities, District of Columbia officials have decided to restrict pickleball play on any court not lined exclusively for the sport: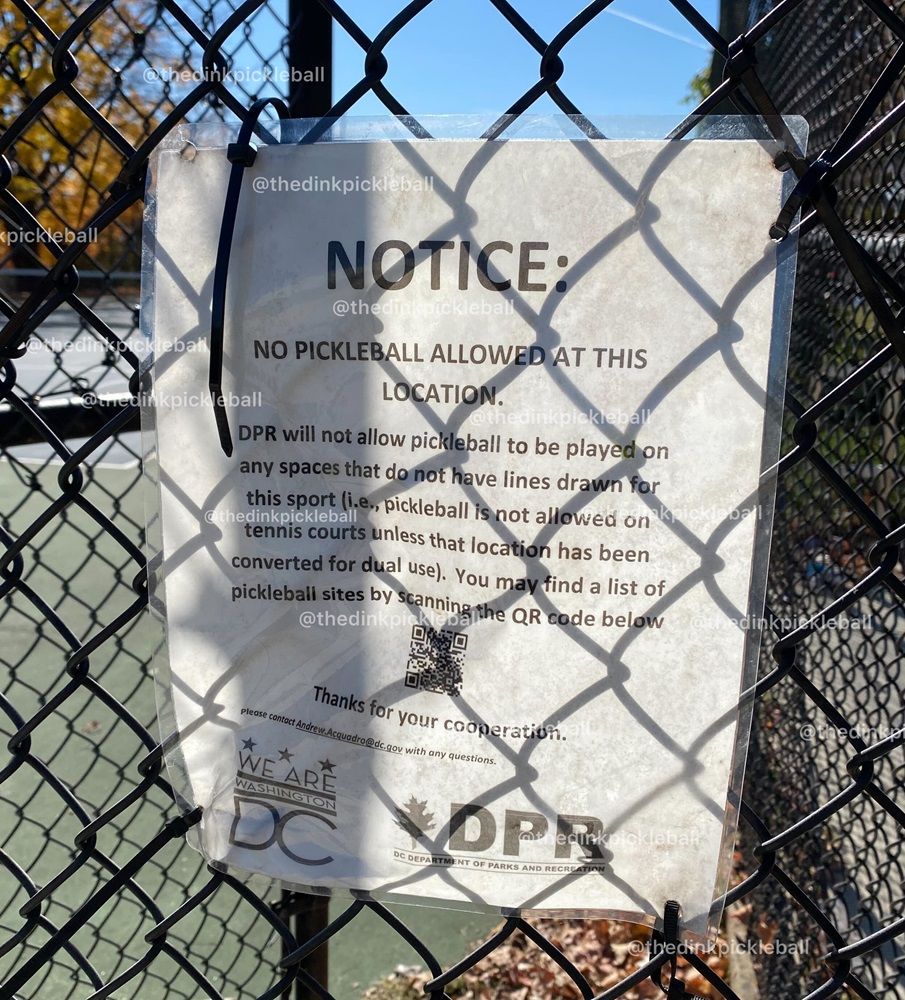 That means no more playing on tennis courts with pickleball lines. Any pickleball played in the city must take place on dedicated courts.
The rule clearly states pickleballers can't tape down lines on basketball courts or other areas themselves.
A further rule clarifies that there will be some tennis courts specifically marked for tennis use "on a first-come, first serve basis," but the exact number is not yet known.
DPR Pickleball Summit
Meanwhile, there's a chance these restrictions will only be temporary.
In response to local interest, the District's Department of Parks & Recreation have announced a Pickleball Summit today, November 15th, to allow locals the chance to provide their feedback about the future of the sport in town.
Specifically, the Summit aims to "safely [balance] the needs of other sports that are played in the same outdoor spaces..."
The DPR cites is commitment to growing pickleball accessibility throughout the city. According to their website, they went from zero dedicated pickleball spaces in 2019 to 58 dedicated or blended outdoor courts and 12 indoor use sites with marked lines.
Read Next: Pickleball Courts on the High Seas
Only 17 officially-sanctioned locations are currently available for legal pickleball play as the DPR settles on a plan. You can find a full list of those locations here.
The Summit takes place at 6pm inside the Turkey Thicket Rec Center on Michigan Ave.
---